Looking for best airfares and convenient bookings?
It's FREE until 3 bookings.

+ 1
No result found

Afghanistan ( +0 )

Albania ( +355 )

Algeria ( +213 )

American Samoa ( +0 )

Andorra ( +376 )

Angola ( +244 )

Anguilla ( +1264 )

Antarctica ( +0 )

Antigua and Barbuda ( +1268 )

Argentina ( +54 )

Armenia ( +374 )

Aruba ( +297 )

Australia ( +61 )

Austria ( +43 )

Azerbaijan ( +994 )

Bahamas ( +1242 )

Bahrain ( +973 )

Bangladesh ( +880 )

Barbados ( +1246 )

Belarus ( +375 )

Belgium ( +32 )

Belize ( +501 )

Benin ( +229 )

Bermuda ( +1441 )

Bhutan ( +975 )

Bolivia ( +591 )

Bosnia and Herzegovina ( +387 )

Botswana ( +267 )

Bouvet Island ( +0 )

Brazil ( +55 )

British Indian Ocean Territory ( +0 )

British Virgin Islands ( +0 )

Brunei ( +673 )

Bulgaria ( +359 )

Burkina Faso ( +226 )

Burundi ( +0 )

Cambodia ( +855 )

Cameroon ( +237 )

Canada ( +1 )

Cape Verde ( +238 )

Cayman Islands ( +1345 )

Central African Republic ( +0 )

Chad ( +235 )

Chile ( +56 )

China ( +86 )

Christmas Island ( +0 )

Cocos Islands ( +0 )

Colombia ( +57 )

Comoros ( +0 )

Cook Islands ( +682 )

Costa Rica ( +506 )

Croatia ( +385 )

Cuba ( +53 )

Cyprus ( +357 )

Czech Republic ( +420 )

Democratic Republic of the Congo ( +0 )

Denmark ( +45 )

Djibouti ( +253 )

Dominica ( +0 )

Dominican Republic ( +1 )

East Timor ( +0 )

Ecuador ( +593 )

Egypt ( +20 )

El Salvador ( +503 )

Equatorial Guinea ( +240 )

Eritrea ( +291 )

Estonia ( +372 )

Ethiopia ( +251 )

Falkland Islands ( +0 )

Faroe Islands ( +0 )

Fiji ( +679 )

Finland ( +358 )

France ( +33 )

French Guiana ( +689 )

French Polynesia ( +689 )

French Southern Territories ( +0 )

Gabon ( +241 )

Gambia ( +220 )

Georgia ( +995 )

Germany ( +49 )

Ghana ( +233 )

Gibraltar ( +350 )

Greece ( +30 )

Greenland ( +299 )

Grenada ( +1 )

Guadeloupe ( +0 )

Guam ( +1 )

Guatemala ( +502 )

Guinea ( +0 )

Guinea-Bissau ( +0 )

Guyana ( +0 )

Haiti ( +0 )

Heard Island and McDonald Islands ( +0 )

Honduras ( +504 )

Hong Kong ( +852 )

Hungary ( +36 )

Iceland ( +354 )

India ( +91 )

Indonesia ( +62 )

Iran ( +98 )

Iraq ( +964 )

Ireland ( +353 )

Israel ( +972 )

Italy ( +39 )

Ivory Coast ( +0 )

Jamaica ( +1 )

Japan ( +81 )

Jordan ( +962 )

Kazakhstan ( +7 )

Kenya ( +254 )

Kiribati ( +0 )

Kuwait ( +965 )

Kyrgyzstan ( +0 )

Laos ( +856 )

Latvia ( +371 )

Lebanon ( +961 )

Lesotho ( +0 )

Liberia ( +0 )

Libya ( +218 )

Liechtenstein ( +423 )

Lithuania ( +370 )

Luxembourg ( +352 )

Macao ( +853 )

Macedonia ( +389 )

Madagascar ( +261 )

Malawi ( +265 )

Malaysia ( +60 )

Maldives ( +960 )

Mali ( +223 )

Malta ( +356 )

Marshall Islands ( +0 )

Martinique ( +222 )

Mauritania ( +0 )

Mauritius ( +230 )

Mayotte ( +0 )

Mexico ( +52 )

Micronesia ( +691 )

Moldova ( +373 )

Monaco ( +377 )

Mongolia ( +976 )

Montserrat ( +0 )

Morocco ( +212 )

Mozambique ( +258 )

Myanmar ( +0 )

Namibia ( +264 )

Nauru ( +0 )

Nepal ( +977 )

Netherlands ( +31 )

Netherlands Antilles ( +599 )

New Caledonia ( +687 )

New Zealand ( +64 )

Nicaragua ( +505 )

Niger ( +0 )

Nigeria ( +234 )

Niue ( +0 )

Norfolk Island ( +672 )

North Korea ( +850 )

Northern Mariana Islands ( +1 )

Norway ( +47 )

Oman ( +968 )

Pakistan ( +92 )

Palau ( +680 )

Palestinian Territory ( +0 )

Panama ( +507 )

Papua New Guinea ( +224 )

Paraguay ( +595 )

Peru ( +51 )

Philippines ( +63 )

Pitcairn ( +0 )

Poland ( +48 )

Portugal ( +351 )

Puerto Rico ( +1 )

Qatar ( +974 )

Republic of the Congo ( +0 )

Reunion ( +0 )

Romania ( +40 )

Russia ( +7 )

Rwanda ( +250 )

Saint Helena ( +0 )

Saint Kitts and Nevis ( +0 )

Saint Lucia ( +0 )

Saint Pierre and Miquelon ( +0 )

Saint Vincent and the Grenadines ( +0 )

Samoa ( +0 )

San Marino ( +378 )

Sao Tome and Principe ( +0 )

Saudi Arabia ( +966 )

Senegal ( +221 )

Serbia and Montenegro ( +0 )

Seychelles ( +248 )

Sierra Leone ( +0 )

Singapore ( +65 )

Slovakia ( +421 )

Slovenia ( +386 )

Solomon Islands ( +0 )

Somalia ( +0 )

South Africa ( +27 )

South Georgia and the South Sandwich Islands ( +0 )

South Korea ( +82 )

Spain ( +34 )

Sri Lanka ( +94 )

Sudan ( +249 )

Suriname ( +597 )

Svalbard and Jan Mayen ( +0 )

Swaziland ( +268 )

Sweden ( +46 )

Switzerland ( +41 )

Syria ( +963 )

Taiwan ( +886 )

Tajikistan ( +992 )

Tanzania ( +255 )

Thailand ( +66 )

Togo ( +228 )

Tokelau ( +0 )

Tonga ( +676 )

Trinidad and Tobago ( +1 )

Tunisia ( +216 )

Turkey ( +90 )

Turkmenistan ( +0 )

Turks and Caicos Islands ( +1 )

Tuvalu ( +0 )

U.S. Virgin Islands ( +1 )

Uganda ( +256 )

Ukraine ( +380 )

United Arab Emirates ( +971 )

United Kingdom ( +44 )

United States ( +1 )

United States Minor Outlying Islands ( +0 )

Uruguay ( +598 )

Uzbekistan ( +998 )

Vanuatu ( +678 )

Vatican ( +0 )

Venezuela ( +58 )

Vietnam ( +84 )

Wallis and Futuna ( +0 )

Western Sahara ( +0 )

Yemen ( +967 )

Zambia ( +260 )

Zimbabwe ( +263 )
Why book with us?

Discount Deals
Best Deals on Airfares Worldwide

Fast Bookings
Just one call to book any Flight

24/7 Help
Well-trained executives for assistance

100% Secure
Safe payments with robust certification
Popular Routes

New York,NYC
Vancouver,YVR
Search
Nonstop
11:15 - 23:55

Los Angeles,LAX
Vancouver,YVR
Search
Nonstop
11:00 - 23:50

Las Vegas ,LAS
Vancouver,YVR
Search
Nonstop
23:55 - 09:00

San Francisco,SFO
Vancouver,YVR
Search
Nonstop
15:00 - 04:00
What others say about us

Alex Parkinson
Chief Operating Officer

Wonderful experience!
The concierge expert assigned to me was very knowledgeable and helpful. She simply taken the requirement once and took over the complete burden to compare the best route, price, additional discounts, booking in addition to online check-in. Thanks 911travelshop for providing such a seemless experience!
Take Cheapest Flights to Vancouver, The City of Glass
Vancouver is Western Canada's biggest city center and one of the most populated city areas in the world. Vancouver is located between the north side Burrard Inlet and south, the south side of the Vancouver Island Fraser River Delta. The town is just north of Seattle, the United States. It is located on a magnificent natural harbor overlooking the sea and the mountains.
The city has been turned into a center for high-tech and TV and film production industries. In addition, it was classified as the third largest film-making location in North America in the early 21st century, after Los Angeles and New York City, and many TV programs were produced in this region. The city's willingness to "hover" elsewhere, its lower production costs and the technical experience of the crew attracts American film and television companies.
Several indigenous Americans (First Nations) have long existed in the area since the Hudson's Bay Company established a trading post in 1827, Fort Langey, near the mouth of the Fraser River. Until the late 1850s, few citizens of Europeans had lived near the site of the fortification (in 1839, the fort itself had been built a little further upstream), when the city of New Westminster (now a suburb of Vancouver) was founded. Thousands of miners poured into this area in the 1860s, mostly from California, and were drawn by gold rush in north-western Cariboo. Apart from the Scotlandans, who in Vancouver's early years were very prominent, Americans had a major influence on the region. An American, William Van Horne, President of the Canadian Pacific Railway made the proposal to call it Vancouver. And the most regularly elected mayor of the city (1919 to 1933) is L.D Taylor was Originally from the USA. In addition, a sci-mill on Burrard Inlet was owned by an American, the first significant industry in the region. Finally, a US-based sugar refinery was started by the first major industry that did not rely on local natural resources.
Initially, in the 1870s, Vancouver was a small sawmilling village. It was incorporated as a city in April1886, and was renamed to honor English navigator George Vancouver, of the Royal Navy who, in 1792, discovered it and surveyed it, just before it became the West Terminus on Canada's first trans-Continental railway, the Continental Pacific. Two months after its incorporation, a devastating fire devastated the city in less than an hour. However, the city has become a prosperous port, partly assisted by the construction of the Panama Canal (1914) and the economic viability of exporting grain and lumber to the eastern shore of the United States and Europe from Vancouver. In 1929, Point Grey and South Vancouver, two large southern suburbs, merged with Vancouver and its metropolitan area, became Canada's third largest populated city. Vancouver was the largest port of the Pacific in Canada in the 1930s. It became Canada's largest trading center for Asia and the Pacific Rim after the Second World War.
For immigrants both from other parts of Canada and from abroad, this city has always been a popular destination. The influx of East Asian people was noteworthy, particularly Chinese, after the Second World War. Anti-Asian protests and violent outbreaks were not uncommon during the early years of the city. The 1914 incident of Komagata Maru, which required the ship carrying more than 3000 Indians (all of British subjects) not to land on its passengers and to return to India, also illustrated opposition to Asian immigration. Opposition to this was also demonstrated.
The town is the hub of commerce, business and finance in British Columbia and its industries are focused on trade and transportation. The deep-water ice-free port of the largest Canadian port (on Burrard Inlet) is home to extensive docks and grain-lift facilities. The most important cargoes are bulk goods (grain, coal, sulfur, potash and petrochemicals), and forest products and containers and steel. It is also a major harbor, and Alaska is the largest destination of cruise ships.
Significant economic activities include forestry, tourism and Mining; development and shipping related factors Forest and agricultural products and fish processing, as well as oil refining, are also significant. Metals, materials, boats and trucks as well as machinery are key development activities for the development of scimilling, mining and pulp and paper manufacturing.
Hydroelectrical projects to the North and Alberta oil and natural gas pipelines provide fuel for sawmilling and plywood and for paper manufacturing.
The atmosphere in Vancouver with its East Asian overtones is very American. The rich nationality mix made the city one of the most cosmopolitan places in North America. Ethnic Chinese – many of which are local but others were returned to Hong Kong by their rule in China – make up more than one-third of the suburban population of Richman, which had the largest proportion of residents born abroad, more than 50%, of all Canadian municipalities in the early years of the XXIth century. Large numbers of Vietnamese, Filipino, Japanese, Korean and Iranian people live in metropolitan Vancouver alongside many South Asians (mostly India). The suburb of Surrey is home to many of them.
In the metropolis of Vancouver, the Indians (First Nations) have increased their economic presence in the area. In 2009, Tsawwassen people started a project to create an industrial park on their land in the Delta suburb, just south of Vancouver, in the Strait of Georgia through their Economic Development Business. This initiative, which is expected to take 5 to 10 years, included First Nations employees in the metropolitan region.
Across the Pacific coast, Vancouver's Chinatown is shaded only by the San Francisco, but since the 1990s, Chinese facilities in Richmond have been losing a substantial part of their businesses. Gastown is a popular tourist attraction and is a revival of the original heart of the town in the 1880s. Its historical buildings are lined with souvenir shops, restaurants, art galleries and stores of furniture. The Yaletown district, once a factory distribute, now the hub of a vibrant mix of up-market shops and restaurants and towering apartment towers is located at the southeast corner of downtown Vancouver. The business and financial districts are adjacent to Burrard Inlet Port Facilities. Wide suburban suburbs with beautiful landscapes stretch along the mouth of the Fraser River to the south and east and include the towns of Burnaby, New Westminster, Coquitlam, Port Moody, Port Coquitlam, Surrey, Richmond and the Delta. Each of these communities has its own local council, but the Metro Vancouver Regional Government administers the sewage and water systems and parks.
What's Special in Vancouver
Part of modern Vancouver are North Vancouver and West Vancouver's suburban suburbs that lie north of the Burrard Inlet, and which are protected by the steep, 3,000 meter high coastal mountains. The Lions are the two prominent peaks which overlook the harbor and give its name, Lions Port, to the port entrance. The Lions Gate Bridge, which was built in 1938 and officially opened in 1939 by King George VI and Queen Elizabeth in North and Western Vancouver, and the Ironworkers Memorial Second Narrows Crossing (1960), originally known as Second Narrows Bridge in 1994 in reference to 19 men who died in 1958, when the bridge collapsed.
Stanley Park is built on a panoramic 5.5 mile (8.8 kilometers) seawall, and is popular for its runs, joggers and online skaters. The area of Stanley is situated around 1,000 acres (400 ha) of downtown peninsula in the port entry. Lost Lagoon was named, at the park entrance, to the tidal forces which regularly emptied the lagoon by a poet Pauline Johnson, daughter of a chief Ontario Mohawk. Today it has an area of 41 acres (16.6 hectares), but the old name is kept. Among several other parks and gardens in town is the 55-acre (22 hectare) VanDusen Botanical Garden. Just east of the Queen Elizabeth Park, renamed the Queen Mother in 1939, lies Bloedel Floral Conservatory. Provincial parks are close by Cypress and Mount Seymour.
Granville Island was a factory area in False Creek, which was built with landfills between two small sandbars and developed on a peninsula in the mid-1960s, right under Granville Street Bridge. In the 1970s, the Federal government bought the "island" of 38 acres (15 hectares), much of which had left industry and allowed restaurants, craftsmen, art galleries, theatrical companies and others to rent the properties. The revitalized region was officially opened in 1977, and became an instant success with over 10 million visitors a year at the beginning of the 21st century. The public market is a major shopping center, which includes meats, fruits, vegetables, handicrafts and restaurants.
In the white sail-like roof of Canada Place, Expo 86 Canada Pavilion, a nearly six-month world fair, celebrated the centenary of Vancouver in 1986, and was the site of over 22 million visitors. It juts out to the Burrard Inlet and includes cruise ships docking facilities, restaurants, stores, and hotel, next to the Convention Center of Vancouver (who opened extensive premises in April 2009).
The University of British Columbia (1908) and the Emily Carr University of Art and Design (1925) of Vancouver along with the Simon Fraser University (1963) of Burnaby provide education in the Metropolis. Academic institutions include the Museum of anthropology designed by Arthur Erickson at its campus. The H.R. is a major attraction. A permanent, significant British Columbia artist Emily Carr's collection includes MacMillan Space Centre, the Museum in Vancouver and the Vancouver Maritime Museum, all in or around Vanier Park.
In the City, the Orpheum Theatre (1927) is a symphony orchestra playing at a variety of venues in the metropolitan area, including its permanent home. The Queen Elizabeth theater complex (1959) is home to opera and ballet companies. The culture of Vancouver theater is vibrant. Richmond's Gate way theater is especially popular, as are the Arts ClubTheatre, Vancouver Playhouse and the East Vancouver Cultural Center.
Vancouver has accommodated many significant visual artists including the artist Gatiye Falk, painter, sculptor, ceramic and performance artist Carr, Jack Shadbolt, Gordon Smith, Takao Tanabe, and Toni Onley; and a photographer. Bryan Adams, Sarah McLachlan, Michael Bublé, Nickelback, Swollen Members and Modern Pornographers are among the most famous musical figures. Local composers, including Jean Coulthard, Paul Dolden and Michael Conway Baker, are performing music in the Vancouver Symphony Orchestra. The Vancouver district is home to actors Raymond Burr, Yvonne De Carlo, Michael J. Fox, John Ireland, Pamela Anderson, Ryan Reynolds and Carrie-Ann Moss.
In addition to being a common venue for consumer shows and special events, the place Stadium (1983) is the main site for major sporting events and concerts in the area. The GM Square adjacent to the stadium is the home of the Vancouver Canucks of the National Hockey League (formerly General Motors Place; 1995). The Western Hockey League Giants of Vancouver play in the Pacific Coliseum. Various sporting teams, including Whitecaps (soccer), Canada's BC Lions and Vancouver Canucks (minor baseball league), are all located in Vancouver. Skiers can get to the coastal slopes in a few minutes from town, to the edge of Burrard Inlet.
Approximately half of the activities planned for the Winter sports Field at Whistler, about 108 miles (130 kms) north of the city were supported by Vancouver's picturesque natural scenery and its cultural viability at the 2010 Olympical Winter Games and the Paralympic Winter Games.
Climate of Vancouver
Situated in the snowy mountains on a sea entry, Vancouver has one of the world's most spectacular environments.
Its climate has relatively warm summers as well as mild wet winters. The temperature ranges from the highest in the low 70sF in August (approximately 22 ° C) to the lowest 30sF in December (approximately 0.8 ° C). The city is close to the sea and the mountains and the weather conditions change constantly. In November and December, there is good regeneration, with an average of approximately 7 inches (about 180 mm) in both months.
In Vancouver, British Columbia, Canada the climate of the Mediterranean is a mild oceanic climate (Köppen climatology classification Cfb). Usually, its summer months are dry and frequently lead to moderate droughts in July and August. The rest of the year, on the other hand, is rainy especially from October to March. The North Pacific current, which comes from the slightest Kurashio current and is also to some degree shielded by the Vancouver Island's mountains in the West, is the city's temperature like the rest of the Colombian Coast.
Vancouver witnesses an average annual temperature of 11.0 ° C in the middle and 10.4 ° C at Richmond YVR airport. It's one of Canada's warmest. Greater Vancouver is located in USDA plant hardiness zone 8 similar to other coastal or near-coastal cities such as Seattle, Portland, Amsterdam, and London, as well as areas such as Atlanta, Georgia, and Raleigh, North Carolina, far south. The climate is semi-modern and sustains plants such as the Palm Mountain. The increasing season in Vancouver is 221 days on average, from 29 March to 5 November.This is 72 days longer than Toronto's, and longer than any other major urban centre in Canada.
Although the onshore air flow is typically semi-mild winters through the North Pacific Current, occasional cold arctic outflows (which slow down through the coast of the Fraser Valley) often last for a week or more. The coldest month recorded at Vancouver International Airport was January in 1950. On 29 December 1968, the coldest ever documented temperature in the city was −18.3 ° C (−1 ° F). But the coldest Metro Vancouver temperature recorded on 23 January 1969 was −23.3 ° C (−10 ° F).
Snow is a unusual occurrence in a usually mild winter, and many dry, hardy flowers tend to grow and are popular during winter in gardens. Spring arrivals are also first seen at slightly milder temperatures and flowering perennials in February. It's not unusual that cherry trees continue to bloom later in the month.
The Greater Vancouver Region also experiences significant variations in summer temperature when onshore breezes occur between internal areas of the Fraser Valley to coastal ocean-tempered regions and can vary by up to 5-10 ° C (9–18 ° F).
From November to February, on average more than 70 percent of the daytime is already cloudy at the airport's sunshine measuring station in Richmond. In Vancouver and the North Shore in particular, the percentage of cloudiness is higher as uphill winds rise up to mountainsides lead to cloud growth.
In comparison, summers have an almost opposite weather pattern, with constant high pressure and sunshine. The sunniest months are July and August. In the region of the summer solstice, sunset and sunrise lasts less than 8 hours.
At over 161 rainy days a year, Vancouver is the third most rainy town in Canada. Vancouver receives 1,189 mm per annum (46.8 in) of rain, as measured at Vancouver Airport at Richmond[19]. About twenty km (12 mi) away from Vancouver Airport, rain in North Vancouver doubles at Grouse Mountain Base to 2,477 mm (97.5 in) per year.
July is traditionally the driest month in Vancouver, and in addition, no rainfall has occurred during all of the month of July 2013 at Vancouver International Airport[24]; the first time in history. In Vancouver, several other Julys have been reported with less than 1 mm rain.
Snow falls every winter in the higher regions of Grand Vancouver, including Burnaby Peak, Coquitlam and North and West Vancouver. In places near or at sea level it is also popular, but in lower quantities. Visitors and residents in other parts of Canada have a general belief that Vancouver receives no ski, but in fact no traceable snow has been found at International Airport Vancouver for any given year. Some measurable snow was registered in 2015, but only on 17 December 2015. This year was some longer measurable. The average annual day with an accumulation of more than 0.2 cm of snow is 8.7 days. Environment Canada has placed 3th in the category of "Lowest Snowfall" among 100 major Canadian cities. The coastal climate in Vancouver has nevertheless caused Vancouver to rank 59th over cities like Calgary and Toronto as Vancouver has an average of 0.13 days per year with snowfall over 25 cm (within calendar day), and the "most significant day of snowfall" category is the highest in the world.
Getting to and around Vancouver
Three railway lines serve the area with links to the USA. Vancouver International Airport (1931), which is situated on Richmond's Sea Island, offers air connections to other parts of Canada and the world while roads carry the town to the east of Canada by highway (through the Trans-Canada Highway) and to Seattle, Washington, which is approximately 120 miles (200 km) to the south. A commuter light-rail network called SkyTrain has operated in the Greater Vancouver area since the mid-1980s. Recent construction is planned on the Canada Road, linking the city to the airport. The SeaBus travels through the Burrard Inlet between Vancouver and North Vancouver; more provincial ferries fly to Vancouver Island and other small islands in the Georgian Straits. Furthermore, the commuter railway connects the center of Vancouver with the city of Mission to the east.
Top Attractions in Vancouver
Vancouver is widely known as one of the world's most spectacular cities with its mountain backdrop and city beaches. The city center of Vancouver is magnificent in the Strait of Georgia on a Peninsula, bordered south by the Fraser River and north by a vast inland fiord (Burrard Inlet). Glit the sometimes snow-capped coastal mountains even to the north.
Vancouver is a paradise for outdoor activities thanks to its extensive parks and friendly climate, which holds temperatures mild year-round. But there's also a vibrant cultural life, great shopping and delicious food.
Stanley Park
In Stanley Park there are large trees near Downtown Vancouver and a lush peninsula. This is the most popular spot in Vancouver if you are looking to get out and enjoy some nature. The green area is surrounded by a paved water wall path and is a perfect place to explore by foot or bicycle. The park inland is very popular and you can spend a day visiting attractions such as Brockton Point totem poles and the Vancouver Aquarium. Amazing views around the park are either back to the city or to the sea.
Spring will be the rainbow of the park's gardens and shrubs, led by the cherry trees, preceded in a narrow line by the rhododendrons. An indoor swimming pool is operated on the shore of the ocean during the summer. This 80 meter heated pool has a sloping entrance, which is a popular destination for families.
Granville Island
Granville Island, formerly predominantly agricultural, is a thriving activity center with a comfortable and distinctive climate. In addition to houseboats, theatres, galleries and restaurants, designers and retailers have migrated into transformed shops. The public market of Granville Island is one of the most popular attractions with fruits and vegetables, marine food, a wide range of other specialty products and ready-to-eat items. Not really an island, the arts hub is connected to residential areas by a single road and a footbridge to the south to residential areas and by ferry to the Downtown Peninsula (across from False Creek).
Museum of Anthropology
The Anthropology Museum of British Columbia is a part of the University of British Columbia and discusses civilizations from across the world.
The displays feature native art, including the Great Hall's massive totem poles. Additional presentations will concentrate on objects of ethnology and archeology that reflect Asia, the South Pacific, America, Africa and Europe.
The fascinating building originally was part of a WWII reinforced and was converted into a museum of world class by local architect Arthur Erickson.
The clothing optional Wreck Beach, the beaty Biodiversity Museum for natural history, and the rambling UBC Botanical Garden, which features various fascinating plantings and delicate Nitobe Japanese Garden are some of the other attractions on the University campus.
Museum of Vancouver
Vancouver Museum is a massive institution dedicated to all in Vanier Park near Burrard Bridge. It covers the history of the city from the first coastal salt towns in Japan, Kitsilano hippie days and urban growth.
The HR MacMillan Space Center with its planetarium, an observatory and the Maritime Museum on the waterfront are all a short walking distance away, with magnificent views of English Bay and the mountains just beyond the North Shore.
Canada Place
When you land on a cruise ship in Vancouver, your journey starts at Place Canada. A huge sailing vessel is made by the unusual roof design. The impressive architectural framework includes a cruise ship terminal, part Convention and hotel facilities and part of the center for bus tours.
At the bottom of the dock are panoramic views and a flight simulator attraction for Flyover Canada, which assaults every sense while offering you a spatial lesson in Canada. Waterfront Station is also nearby as a major transit center for ferries that leave for the public market at North Vancouver's Lonsdale Quay.
A picturesque waterfront walk towards Stanley Park starts when you leave the building and turn right. On the way, the seaplanes are taking off and landing and massive container ships sailing to sea.
Grouse Mountain
Grouse Mountain provides an unmatched landscape in clear weather, both in winter and summer. This is especially the case at night when the city light is on. A gondola is running daily from the street to the summit, where mountain adventurers expect restaurants, events and wildlife during the year.
When snow falls, Grouse Mountain is an outdoor skating, snowshoeing, skiing and snowboarding wonderland for the winter. The ski paths are not particularly hard and the Grouse Mountain is a nice family outing. It's still an great location for skiing. Come summer, Grouse Mountain is a paradise for walkers with routes, including the popular Grouse Grind-called StairMaster of Mother Nature.
Capilano Suspension Bridge
The first attraction in Vancouver opened in 1889, and since then, its sweeping bridge over a collapsing canyon has been a thrilliant visitor. The footbridge extends over a canyon of 70 meters long, leading to an adventure park lined with forest paths and a treetop passing through ancient giants. A totem poles and a transparent suspension bridge called the Cliffwalk are also found.
If you live in Vancouver, the entrance of the Capilano Suspension Bridge is convenient and includes a free shuttle to the venue. The shuttle runs from downtown Vancouver to and including TreeTops Adventure and the thrilling Cliffwalk, which covers the admission to the Capilano Suspensions Bridge.
Capilano Salmon Hatchery is also worth a visit (especially in autumn) along Capilano Road to see the flashing salmon while trying to swim. The fish ladder-a set of ponds-helps fish to climb Cleveland Dam. See the underwater windows to see your efforts firsthand.
Chinatown
Besides the ornate Millennium Gate, the exotic and fascinating Vancouver Chinatown is home to many older Victorian buildings.
Signs in shops and restaurants are usually written in Chinese, particularly the main shopping areas along eastern Pender, Keefer and Main streets. The beautiful walled Dr. Sun Yat-Sen Classical Chinese Garden, built according to a typical Ming Dynasty landscape, is a local attraction.
The Building of Sam Kee, which claims to be the narrower office building in the world, is also worth seeing at just two meters wide. An exuberant parade celebrates China's New Year every year. Every year.
Kitsilano Beach
The laid back, enchanting Vancouver lifestyle is characterized by the sandy shoreline of Kitsilano Beach. It is a spot where people hang out or swim in the outdoor heated seawater pool with friends. Sun bathers in the summer love the big beach here.
Views of the town center are magnificent from Kitsilano. The neighborhood has many cafes and walks, as well as a beach and the sea front, with a lively shopping street on West Fourth Avenue just a few blocks south. Vanier Park is a short walk east of Kitsilano, where you can see wide open spaces and the Maritime Museum of Vancouver. Catch a little Aquabus from the docks located here in downtown Vancouver or Granville Island.
Gastown
Gastown is an area of restaurants, galleries and shops in the oldest part of the city and has been carefully restored. The district is distinguished by its patrimonial structures, cobblestone avenues, and iron lamp-posts. Gastown is a fast Canada Place walk away.
Gastown was founded when a man named John Deighton came to the stage in 1867. Deighton used to launch long stories and soon took on "Gassy Jack," so that it became known in the vicinity as "Gassy's Place" or "Gastown." A proprietor statue now looks over the Maple Tree Square neighborhood. Tourists pause for Gassy Jack images and also enjoy the nearby Steam Clock, where every 15 minutes glows.
Richmond
Richmond is the second Chinatown in Vancouver south of Vancouver, and on its signs are several Chinese-style shops. You 're in the right place if you're looking for authentic Chinese food. The streets wind through hundreds of restaurants serving delicious food.
Richmond is also filled with tourist attractions from a historic Buddhist temple to Steveston's picturesque former fishing village where restaurants and shops on the banks of newly reclaimed waterways are to be found. Located on the opposite side, the National Historic Site of Georgia Cannery is one of Richmond's most historical sites, relaying the history of the fisheries industry of the West Coast.
After you have your fill of tourist attractions, go to the centers and find imported Asian items and more. Come down in the warmer climate during the night, when there are vibrant night markets and they are like Hong Kong's in nature.
Whale Watching
The waters off the coast of Vancouver, called the Salish Sea, are a great place for whales to explore. In these waters swim the bumps and gray whales, along with the smaller minke and orcas.
From March to October the main watch season for whales. The whales can be seen from the aerial view from a float to a boat in Zodiac or from those who prefer a more stable platform for larger tour boats. You can also see some BC railway whales that float from Vancouver to Victoria if you're lucky.
There are strict regulations which restrict the way the boats are able to reach the whales. The Westin Hotel in downtown Vancouver offers a common alternative. A 62-foot vessel with 74 people is taking you from Vancouver on the Half Day Whale Watching Trip. Interesting comments have been given along the way. The chance to see a whale from one of the multiple sighting panels is fine.
English Bay
On one of the most beautiful and busiest beaches in town, Oceanfront English Bay. English Bay is a part of Western End neighborhood offering shopping and fine restaurants but also a popular outdoor area with public art sites for biking, cycling, rollerblade or hanging out.
English Bay is near Stanley Park and the two are connected by a waterfront trail. The beach has large trunks of trees that provide sunbathers with a great backrest.
The festival of light is one of the main activities of the year. Spectacular fireworks are typically performed during the last week of July. The New Years Polar Bear Swim, when robust swimmers dip in the chill Pacific, is another common occurrence.
Robson Street
The most famous street for shopping is Robson Street. However, aside from international brands, it is also the setting for many inventive events in Vancouver. Robson Street's key center of activity is between Burrard and Jarvis Roads. More than 150 shops and restaurants can be found around these three streets.
The Vancouver Art Gallery is the town's leading art institution on Robson and houses a fine collection of Emily Carr paintings (1871-1945) and foreign exhibits. Robson Square is an fascinating public space designed by Arthur Erickson, featuring an ice-skating rink and courts of law in winter.
Queen Elizabeth Park
The middle and highest point in Vancouver is in Queen Elizabeth Park, Little Peak, with fantastic north views from the center of the city and the mountains.
The park features a golf course, tennis, disk golf and a visit to the vast outdoor arboretum. When the day is cold and gloomy, flee to the Bloedel Conservatory's tropical setting.
Queen Elizabeth Park has a superb Seasons in the park restaurant. Move downtown Vancouver through the park in the mid-morning and then rest for lunch, while enjoying wonderful views.
On a warmer summer day, the sunken Quarry Garden makes for a spectacular place. For more horticultural explorations, head west to the botanical gardens of VanDusen, where there is always something flowering between the beds representing different regions and different species.
Science World
A child-friendly centre, which explains phenomena through 12 hand-on exhibits and demonstrations, is housed in the Science World sphere-like building. Water, air, movement and creativity are covered. One of the highlights is the immersive display, OMNIMAX, the largest domed projection in the world.
Visiting exhibitions and world tours are also impressive. The building was originally built for Expo 86, the World's Fair, an unmistakable landmark in Vancouver.
Best Stay Places in Vancouver
It's a good idea to stay right downtown to experience the best of Vancouver. Vancouver has a diverse and vibrant community that lives , works and plays with people. The city centre, along with great shopping and dining, are situated at many of the main attractions, including Stanley Park, English Bay, Robson Lane, Gastown and Granville Island.
Below are some hotels with high quality services at convenient places:
The Buchan Hotel is situated in a great location, only a few minutes' walk from Stanley Park, Robson Street and many good restaurants. The Victorian Hotel in a building of the late 18th century in Victorian style with cozy rooms and modern decoration is on the opposite end of centre, near Gastown. The simple but comfortable Days Inn by Wyndam Vancouver Center is located in a very central location within easy walking distance of the Vancouver Convention Center and the Olympic Cauldron.
Fairmont Pacific Rim is one of the best hotels in town with its excellent location overlooking Vancouver Harbour, Stanley Park and North Shore Mountains. L'Hermitage Hotel is a great luxury boutique for families or parties, with standard rooms and multi-room suites with kitchens, just outside Robson street close to the famous Vancouver Public Library. Near Robson Square, one of Vancouver 's iconic luxury hotels in the heart of downtown is the Rosewood Hotel Georgia which was first inaugurated in 1927. True hotels in mid-range areas in the middle of town are scarce. The Executive Hotel Le Soleil is a luxurious boutique hotel with elegant suites at the top of the mid-range list. Residence Inn by Marriott is an extended-stay hotel with studios and suites with fully equipped kitchens near False Creek and Granville Island. The well-appointed Georgian Court Hotel, BW Premier Collection, lies in the eastern end of downtown near BC Place, Science World and Gastown.
Making the Most of the Visit to Vancouver
Vancouver is a big community. A Hop-on Hop-off Tour or Hop-on Hop-off Trolley Tour are perfect ways to explore the attractions and get to know the layout of the area. There are 24 stops in the Bus Tour, and 36 stops in the Trolley. For both of these tours, tickets are valid for one or two days.
The Island of Vancouver is one of the most beautiful destinations in Canada and is less than two hours from Vancouver by ferry. On a Vancouver tour to Victoria and Butchart Gardens, one of the most convenient ways to see some of the island, including the stunning provincial capital of Victoria. This tour takes you by bus and picturesque ferry to Victoria, the Gulf Islands, where you will have time to explore the city and see its famous Gardens. The tour includes the pickup and departure of the hotel, round trip ferry, bus and gardens admission.
FAQ: Book Cheapest Flights to Vancouver
How many Vancouver airports are there?
Vancouver International, Vancouver Coal Harbour and Vancouver Boundary Bay are the three airports in Vancouver.
You will possibly fly to Vancouver International Airport (YVR) if you travel by plane. YVR is consistently one of the best airports in North America, situated just 25 minutes from the city centre.
How to get from the Airport to downtown Vancouver?
With a travel time of just 25 minutes, the YVR Airport Skytrain (subway style above and underneath ground) is one of the fastest ways to enter downtown Vancouver from Vancouver International Airport. The Vancouver (YVR) – Airport Canada Line Station is located above the covered parking garage at the airport.
What are the airlines that fly direct to Vancouver?
Some of the airlines flying directly to Vancouver are Delta, Air North, Singapore Airlines, KLM, Sichuan Airlines, Air New Zealand and Kenmore Air.
What's the cheapest day to fly to Vancouver?
The most economical day to travel to Vancouver is believed to be Sunday. Monday is potentially the most costly.
What is the cheapest time to book a flight to Vancouver during the day?
Try booking the flight to Vancouver in the morning to get the best value. The rates for flights will typically rise in the afternoon due to higher demand.
When is the time to book Vancouver flights best?
You should book at least 60 days in advance of your intended date of travel to ensure that you get the cheapest possible price on a flight to Vancouver. If you delay booking and depart for about a week before departure, the price of your flight can increase.
When is flying to Vancouver the cheapest?
The shoulder season is September-October and May-June, so look for cheap flights to Vancouver around then. The weather will be warm, but there will be no busy crowds of visitors. Winter is a also great time if you like skiing.
Why are Vancouver flights so costly?
Canadian airports have some of the world's highest airport charges, and in total, airport charges can increase to up to 200% over US airports. The high ticket prices can be felt directly as well as indirectly, as they dissuade canadian airlines from vying for domestic routes more aggressively.
How much does a flight to Canada cost?
On average, for a flight from the United States to Canada you can expect to pay $465. The lowest flight is around $67 while the most common route is priced around $257 (Newark-Vancouver Intl), usually.
Where to stay in Vancouver?
Some of the great places to stay in Vancouver are Downtown Vancouver, Coal Harbour/ Waterfront, Gastown, Yaletown, West End, and Davie Village.
Which airports American Airlines fly to?
The airports where American Airlines flies to are FreeportFPO, Great ExumaGGT, Marsh HarbourMHH, NassauNAS, and North EleutheraELH.
Are there any non-stop routes for American Airlines flights?
American Airlines introduced over 43 nonstop routes and over seven new stations.
How much does the taxi cost from Vancouver Airport to downtown?
Taxis from YVR to Vancouver and Richmond depending on the destination 's location are subject to flat rates. For example, with taxes excluding gratuities downtown Vancouver amounts to about $35. Credit cards are accepted by all taxis, sedans and limousines. The taxis are all lined up by the arrival gates and nearby.
Is Vancouver expensive and how much?
An average 1 bedroom apartment in the city can be between $1900 and $3 000 a month and an average between 25 and $3500 a month for two bedrooms. The budget line would be the most significant thing if you stay in Vancouver.
Popular Destinations
Last updated at 23:52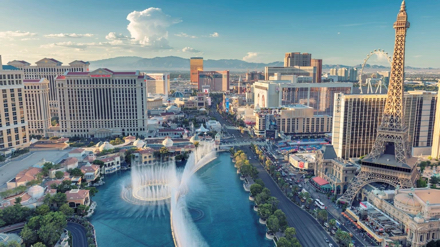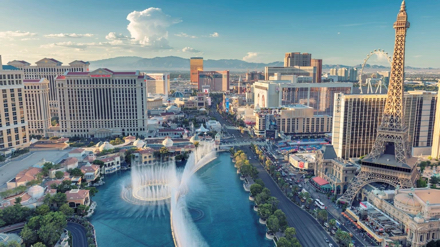 A property of every kind
in New York