Looking for best airfares and convenient bookings?
It's FREE until 3 bookings.

+ 1
No result found

Afghanistan ( +0 )

Albania ( +355 )

Algeria ( +213 )

American Samoa ( +0 )

Andorra ( +376 )

Angola ( +244 )

Anguilla ( +1264 )

Antarctica ( +0 )

Antigua and Barbuda ( +1268 )

Argentina ( +54 )

Armenia ( +374 )

Aruba ( +297 )

Australia ( +61 )

Austria ( +43 )

Azerbaijan ( +994 )

Bahamas ( +1242 )

Bahrain ( +973 )

Bangladesh ( +880 )

Barbados ( +1246 )

Belarus ( +375 )

Belgium ( +32 )

Belize ( +501 )

Benin ( +229 )

Bermuda ( +1441 )

Bhutan ( +975 )

Bolivia ( +591 )

Bosnia and Herzegovina ( +387 )

Botswana ( +267 )

Bouvet Island ( +0 )

Brazil ( +55 )

British Indian Ocean Territory ( +0 )

British Virgin Islands ( +0 )

Brunei ( +673 )

Bulgaria ( +359 )

Burkina Faso ( +226 )

Burundi ( +0 )

Cambodia ( +855 )

Cameroon ( +237 )

Canada ( +1 )

Cape Verde ( +238 )

Cayman Islands ( +1345 )

Central African Republic ( +0 )

Chad ( +235 )

Chile ( +56 )

China ( +86 )

Christmas Island ( +0 )

Cocos Islands ( +0 )

Colombia ( +57 )

Comoros ( +0 )

Cook Islands ( +682 )

Costa Rica ( +506 )

Croatia ( +385 )

Cuba ( +53 )

Cyprus ( +357 )

Czech Republic ( +420 )

Democratic Republic of the Congo ( +0 )

Denmark ( +45 )

Djibouti ( +253 )

Dominica ( +0 )

Dominican Republic ( +1 )

East Timor ( +0 )

Ecuador ( +593 )

Egypt ( +20 )

El Salvador ( +503 )

Equatorial Guinea ( +240 )

Eritrea ( +291 )

Estonia ( +372 )

Ethiopia ( +251 )

Falkland Islands ( +0 )

Faroe Islands ( +0 )

Fiji ( +679 )

Finland ( +358 )

France ( +33 )

French Guiana ( +689 )

French Polynesia ( +689 )

French Southern Territories ( +0 )

Gabon ( +241 )

Gambia ( +220 )

Georgia ( +995 )

Germany ( +49 )

Ghana ( +233 )

Gibraltar ( +350 )

Greece ( +30 )

Greenland ( +299 )

Grenada ( +1 )

Guadeloupe ( +0 )

Guam ( +1 )

Guatemala ( +502 )

Guinea ( +0 )

Guinea-Bissau ( +0 )

Guyana ( +0 )

Haiti ( +0 )

Heard Island and McDonald Islands ( +0 )

Honduras ( +504 )

Hong Kong ( +852 )

Hungary ( +36 )

Iceland ( +354 )

India ( +91 )

Indonesia ( +62 )

Iran ( +98 )

Iraq ( +964 )

Ireland ( +353 )

Israel ( +972 )

Italy ( +39 )

Ivory Coast ( +0 )

Jamaica ( +1 )

Japan ( +81 )

Jordan ( +962 )

Kazakhstan ( +7 )

Kenya ( +254 )

Kiribati ( +0 )

Kuwait ( +965 )

Kyrgyzstan ( +0 )

Laos ( +856 )

Latvia ( +371 )

Lebanon ( +961 )

Lesotho ( +0 )

Liberia ( +0 )

Libya ( +218 )

Liechtenstein ( +423 )

Lithuania ( +370 )

Luxembourg ( +352 )

Macao ( +853 )

Macedonia ( +389 )

Madagascar ( +261 )

Malawi ( +265 )

Malaysia ( +60 )

Maldives ( +960 )

Mali ( +223 )

Malta ( +356 )

Marshall Islands ( +0 )

Martinique ( +222 )

Mauritania ( +0 )

Mauritius ( +230 )

Mayotte ( +0 )

Mexico ( +52 )

Micronesia ( +691 )

Moldova ( +373 )

Monaco ( +377 )

Mongolia ( +976 )

Montserrat ( +0 )

Morocco ( +212 )

Mozambique ( +258 )

Myanmar ( +0 )

Namibia ( +264 )

Nauru ( +0 )

Nepal ( +977 )

Netherlands ( +31 )

Netherlands Antilles ( +599 )

New Caledonia ( +687 )

New Zealand ( +64 )

Nicaragua ( +505 )

Niger ( +0 )

Nigeria ( +234 )

Niue ( +0 )

Norfolk Island ( +672 )

North Korea ( +850 )

Northern Mariana Islands ( +1 )

Norway ( +47 )

Oman ( +968 )

Pakistan ( +92 )

Palau ( +680 )

Palestinian Territory ( +0 )

Panama ( +507 )

Papua New Guinea ( +224 )

Paraguay ( +595 )

Peru ( +51 )

Philippines ( +63 )

Pitcairn ( +0 )

Poland ( +48 )

Portugal ( +351 )

Puerto Rico ( +1 )

Qatar ( +974 )

Republic of the Congo ( +0 )

Reunion ( +0 )

Romania ( +40 )

Russia ( +7 )

Rwanda ( +250 )

Saint Helena ( +0 )

Saint Kitts and Nevis ( +0 )

Saint Lucia ( +0 )

Saint Pierre and Miquelon ( +0 )

Saint Vincent and the Grenadines ( +0 )

Samoa ( +0 )

San Marino ( +378 )

Sao Tome and Principe ( +0 )

Saudi Arabia ( +966 )

Senegal ( +221 )

Serbia and Montenegro ( +0 )

Seychelles ( +248 )

Sierra Leone ( +0 )

Singapore ( +65 )

Slovakia ( +421 )

Slovenia ( +386 )

Solomon Islands ( +0 )

Somalia ( +0 )

South Africa ( +27 )

South Georgia and the South Sandwich Islands ( +0 )

South Korea ( +82 )

Spain ( +34 )

Sri Lanka ( +94 )

Sudan ( +249 )

Suriname ( +597 )

Svalbard and Jan Mayen ( +0 )

Swaziland ( +268 )

Sweden ( +46 )

Switzerland ( +41 )

Syria ( +963 )

Taiwan ( +886 )

Tajikistan ( +992 )

Tanzania ( +255 )

Thailand ( +66 )

Togo ( +228 )

Tokelau ( +0 )

Tonga ( +676 )

Trinidad and Tobago ( +1 )

Tunisia ( +216 )

Turkey ( +90 )

Turkmenistan ( +0 )

Turks and Caicos Islands ( +1 )

Tuvalu ( +0 )

U.S. Virgin Islands ( +1 )

Uganda ( +256 )

Ukraine ( +380 )

United Arab Emirates ( +971 )

United Kingdom ( +44 )

United States ( +1 )

United States Minor Outlying Islands ( +0 )

Uruguay ( +598 )

Uzbekistan ( +998 )

Vanuatu ( +678 )

Vatican ( +0 )

Venezuela ( +58 )

Vietnam ( +84 )

Wallis and Futuna ( +0 )

Western Sahara ( +0 )

Yemen ( +967 )

Zambia ( +260 )

Zimbabwe ( +263 )
Why book with us?

Discount Deals
Best Deals on Airfares Worldwide

Fast Bookings
Just one call to book any Flight

24/7 Help
Well-trained executives for assistance

100% Secure
Safe payments with robust certification
Popular Routes

Search
Nonstop
05:50 - 17:30

Los Angeles,LAX
Toronto,YYZ
Search
Nonstop
10:45 - 20:22

San Francisco,SFO
Toronto,YYZ
Search
Nonstop
23:30 - 08:55

San Diego,SAN
Toronto,YYZ
Search
Nonstop
15:20 - 04:00
What others say about us

Christina Brown
Stay at Home Mother

The trip was Awesome
Thanks team for taking care of my visit to mom's during christmas. You guys scored me the best flight, when almost every online site and agents told me tickets were sold off. I am coming back for all my future bookings!
Take Cheap Flights to Toronto, The True Cosmopolitan
South-east Canada, Toronto, capital of the province of Ontario, is Canada's most populous city, a multicultural city and the financial and business hub. Toronto is an important international trade hub due to its position on the Northwest coast of Lake Ontario, the border of Canada and the United States and its access to the Atlantic shipping via the St. Lawrence Seaway and major U.S. manufacturing centers via the Great Lakes, respectively. In addition, the village is situated on the edge of some of Canada's best farmland, with a climate which allows a wide variety of crops to grow and thus Toronto becomes a center for transport, distribution and production. Most importantly, this city has the most economic links and influence from the US in the central position, along with a host of policies that promote international commerce. The city has developed from a settling provincian town—"The Good Toronto"—to a vibrant, affluent, cosmopolitan metropolitan area since the second half of the twentieth century.
Setting of Toronto
The fusion of glacial ice in the past has profoundly altered Toronto's countryside. Around 11,000 years ago, there was a lot bigger water body than the current Lake of Lake Ontario — a glacial lake called the Iroquois Lake — about 130 feet [40 meters] high. The lake waters shrank, falling above 300 feet (90 metres) below the current level with the opening of the river Saint-Laurent. In the course of time, the water levels have increased, leaving a marshy coast but a beautiful natural harbor. While the town site is almost entirely level, the elevation of the shoreline of the former glacial lake is 3 to 4 miles inland (5 to 6 km).
The surrounding area 's resources were also important for the growth of Toronto. Southern Ontario's fertile sedimentary soil was a source of excellent agriculture, and the Canadian Shield 's former rock, which was not only a source of precious mineral riches, was also endowed with pine and spruce forest. The mouth of the River Humber, a river that allowed a trading route north to Lake Simcoe and a shortcut to Georgian Bay on Lake Huron, is also an important feature.
Climate in Toronto
The climate in Toronto is continental and the proximity to Grand Lakes has changed significantly. The wind chill factor can reduce this temperature significantly, but the average temperature for January will be low to mid-20s F(approximately – 4.2 ° C). In summer, the July average temperature is at a low temperature of 70 ° F (approximately 22.2 ° C). But summer days when temperatures above 90 ° F (32 ° C), are not unusual with a moisture content of 100%. The prevalent westerly winds and the Great Lakes also influence precipitation that lasts about 33 centimeters annually, which is comparatively even year-round. This snowfall in winter however amounts to over 4 feet (131 cm) in the form of snow. Latitude plays a part in the relatively mild climate (as well as that of the southern Ontario agricultural region) of Toronto; Toronto is situated just slightly north of California's northern border at 43 ° 40′N (with most of the farms south of that latitude). However, the area can suffer hurricanes in the town — like in 1954 Hurricane Hazel, which damaged around one billion (currently) Canadian dollars and took 81 lives.
People of Toronto
The growth and demographic composition of Toronto were influenced by many political and economic events in the whole Ontario province. After the US Revolution, the influx of British speakers of Protestants (and some of the First Nations), who have decided to live in British North America, referred to Ontario as a loyalist creation. Little by little immigration continued, but then much faster, thanks to improvements in transportation, that made Toronto a key transport and industrial center. There were also refugees from all over Europe and the US. However, the population remained predominantly English and Protestant.
Toronto has become a draw to thousands of new immigrants since World War II; a substantial number came from Europe in the 1950s and 1960s. By the seventies, immigration laws had become more flexible, opening the way for the flood of new arrivals, especially from South Asia and China. At the time of the census in 2006, the "visible" minorities constituted more than half of the Toronto metropolitan area , making Toronto a cosmopolitan city.
Trade in Toronto
During the twenty years from the mid-1870s to the mid-1890, Canada and the world experienced significant economic depression. In order to protect manufacturing jobs, several countries used protectionist policies and there were no exception to that from Canada. High tariffs on imported consumer products were imposed by National Policy 1879. Toronto and other production centers had the advantage of being pressured by Canadians to buy domestic goods. This prohibited the crossing of the border by US goods, but not by US businesses. U.S. (and British) businesses were enabled to develop plants in Canada through the policy. Toronto benefitted greatly from this policy, with its well-established ties and its close proximity to the United States production line as many American companies set up plants in the city.
Transport in Toronto
The influx of people led to the development and suburbanization of the city's high density core and increased the demand for public transport. An all-rounder horse-drawn service was set up in 1849, but by 1861 the horse-drawn car was replaced. The railways were extended and by the 1890s, road trains were electrified. Because of the mixture of private and public owned lines, the streetcar system was rather uncoordinated until 1921 the town consolidated all lines. In 1938 streetcars were launched, some of which remained in use until 1995, with the iconic Red Rocket (the presidents' conference Committee [PCC]). 1979 marked the beginning of the new generation "Red Rocket" road cars (CLRV) service. The Articulated Light Rail Vehicles (ALRV) began to replace them in 1988 and traveled 11 lanes and 50 miles (85 kilometers) in the beginning of the 21st century.
Busses and electric trolleys have been added over time to the transit system. The construction of a metro network in the early 1950s was therefore a significant change. The TORONTO Transit Commission (TTC) for public transport across the region was set up in 1953 with the creation of the Metropolitan government level. The network was complemented with new subway lines and extensions, but many were delayed due to lack of funding. The trolleys were phased out with other changes to the transit system. The train service "GO" (Government of Ontario) was established in 1967 by existing freight tracks to encourage linear population distribution across Lake Ontario.
After the Second World War, the development of the combustion engine and the increasing use of vehicles and trucks changed the relationship between rural and urban and distinguished radically. An increasing distance to the city center have resulted in new self-oriented suburbs, shopping centers and industrial parks. The three highways, the Gardiner Expressway (starting in the mid 1950s), the Don Valley Parkway (early 1960s), east of the town, and the 401 Expressway (early 1970's), to the north of Toronto, were constructed to bypass the encumbered city centre, providing the ring road. Not the only highways on the drawing board were these.
Spadina Expressway was the most controversial proposal, linking downtown Toronto with the north-west suburbs, but thus displacing many households, broken neighborhoods, and disturbing current east-west transportation routes. The provincial government canceled Spadina and other planned highways across Toronto in response to massive protests. Toronto faces congestion challenges on many of its roads, but this inconvenience has enhanced the availability of public transport and made the city more pedestrian and livable.
There are two airports in Toronto. Both were created in 1938 and have been upgraded to a range of paths and terminals and changed their names.
Toronto Island's airport is situated in near proximity to the center of the city – the Port George VI Airport, first known as Billy Bishop Toronto City Airport in 1994, and since 2009. It was therefore called the Malton Airport until it was named Toronto's International Airport in 1960 and later Toronto's International Airport, named after Prime Minister Lester B. Pearson, in 1984, about 20 miles to the west of the city in Malton Community.
Toronto's Unique Culture
The city is a cultural center of importance. International recognition exists in the Toronto Symphony Orchestra and other musical artists. There are 4 main theatres, including the Factory Theatre, the largest producer solely in Canada of Original works, and the Original Stage, which performs in several theaters. There are also four smaller theatre companies. There are excellent collections available in the Ontario Art Gallery and the Royal Ontario Museum and numerous private galleries. The Ontario Science Center and the Ontario Place, which is a large recreational complex on island made by man, also features imaginative exhibitions and is an extension to the permanent national exhibition.
A significant number of Canadian writers from the 20th and 21st centuries are either Toronto-born or city dwellers, such as the poet EJ. A poetic poet and novelist, Margaret Atwood, Rohinton Mistry, a born novelist in India, Nino Ricci, and Michael Ondaatje, the poetic writer of Sri Lanka, whose novel In the Skin of A Lion, on immigrant Toronto in the 1920's, has been one of its most iconic b In the Lion 's skin, a writer of the 1920's and a dramatic playwright, Robertson Davies. Pratt, literary critic Northrop Frye.
Toronto was also home to many famous film directors (David Cronenberg, Norman Jewison and Atom Egoyan) and actors, several of whom were the most popular in Hollywood, including silent cinema star Mary Pickford and Christopher Plummer, John Candy and Jim Carrey. In the 1960s, Yorkville hosted cafés and clubs, among them Canadian singer-songwriters Neil young and Joni Mitchell and Gordon Lightfoot, which acted as the venues for the most important performers of the period. Later on, Rush, Cowboy Junkies, Barenaked Ladies, Broken Social Scene, Drake and Feist became the home of prominent musical artists as diverse as the area.
The zoo (opened in 1974) and the major sports teams as well as several dozen excellent restaurants, boutiques and film theaters add to the color and vitality of the city. Both Argonauts (Canadian football) and Blu Jay (bellyball) are played by the Maple Leaf in Toronto (ice hockey) and the Raptor (basketball) at the Air Canada Center in1999, and the new Rogers Center (previously Sky Dome), a multifunctional complex in 1998. The Hockey Hall of Fame resides in Toronto.
An active winter season with a rich array of concerts, theatre, opera, ballets and movies has begun. Lectures, seminars, evening classes and meetings of all sorts cover a wide array of topics, and a range of churches, synagogues, mosques, temples and other places of conference support religious life within the community. Many ethnic groups organize traditional festivals, balls and social events.
It was first established during 1879 as the Toronto Industrial Exhibition in 1967 that Metropolitan Toronto Corporation took responsibility for a Canadian National Show, which was said to be the world's largest annual exhibition. The late summer attracts millions of visitors every year from farming, animal and flower displays, theater and music events, the international air show and the fairground. The permanent buildings are used between seasons for trade shows and special events. The city consists of two theme parks: Ontario square (1971) and Canada's private Wonderland (1981). The area has two seasonal fun parks.
Approximately 20,000 acres of Toronto's parklands are administered in Toronto Parks and Recreation and ambitious plans have been made for Toronto waterfront development. A significant joint provincial / community agency is the Toronto and Region Conservation Authority (1957) which works to establish recreational areas, to control floods and to preserve existing wilderness and waterways. It is responsible for implementing a large section of the regional development plan on the watersides of Toronto. The Authority also provides rural landowners with assistance and professional advice. Toronto is one of North America's few largest cities with parks which encourage camping on the edge of town.
It serves the Muskoka Lakes, Haliburton Highlands and Georgian Bay region as the major tourist area, all of which are magnificent lake and woodlands with excellent hunting , fishing and camping. The number of winter sports increased dramatically, and while the highest point in Ontario is only 2,183 feet (665 meters), a great number of ski facilities are easily accessible from the city and two from inside the province. The provincial park of Algonquin is some 230 miles north, Niagara is about 50 thousand kilometers south and the town is surrounded by a beautiful and rolling countryside with sites of historical and architectural significance that are well known. In the summer and skiing, ice hockey and curling in Winter camping, cottaging, boating and fishing are the most popular forms of outdoor recreation.
Top 5 Attractions in Toronto
The capital of Ontario, Toronto is one of the largest and most diverse cities in Canada. There is a vibrant blend of sights from museums and galleries to CN Tower and the Toronto Islands, on the shore. Niagara Falls is just a short drive away.
There are many things to do for tourists, from the vibrant entertainment district with the most recent music and fine dining, to the historically stunning distillery, home to exclusive shops and restaurants, all set in beautifully restored houses.
With many of the main attractions within walking distance of each other and the subway system for long distances, the city center is relatively easily accessible by foot. You can go inside to explore the vast network of metro lanes that connect shopping, entertainment and attractions when you visit Toronto in Winter. Walk along the beautiful waterfront in the summer and enjoy the beaches and parks.
CN Tower
The 553-meter CN Tower, Toronto 's famous landmark, is a must see and the most unmatched attractions of the city. This Canadian icon is seen from almost everywhere in the city, towering above the city center. You can simply enjoy the building from the ground or take a trip to one of the observation areas or restaurants for a wonderful view of Lake Ontario and of the city. The CN Tower, constructed from 1972 to 1976, once the world's highest independent building, has long been overtaken.
The highest viewpoint in the CN Tower lies in the Sky Pod at 447 metres, which overlooks Niagara Falls and the state of New York in clear days. It takes two lifts to get here. Under this location is the LookOut 346 meter high level on the top of the main elevator, with its floor-to - ceiling windows and a new glass floor, facing the original glass floor on one level below, which houses the Outdoor Sky Terrace. The glass floor has a bird's eye view directly across the city as its name suggests.
The "Edge Walk," a hand-free walk on a 1.5 meter long ridge on the outskirts of the main pod at an elevation of 365 meters, is accessible for those who wish for a little more adventure, or maybe a lot more adventure. A safety harness and cord are attached to the participants.
The 360 Restaurant with its fine dining and some of the best views from the table anywhere in Toronto is located at 351 meters above sea level. Lunch and dinner are open to 360 and visitors to the tower's LookOut and Glass Floor levels are also free of charge.
The best option for exploring Toronto is to relocate to the city center, preferably close to the CN Tower. See our recommended luxury, medium and budget hotels in Toronto for accommodation ideas in this area.
Royal Ontario Museum
One of Canada's leading museums, the Royal Ontario Museum is well known for its excellence in the region. This has a fantastic collection covering natural history, art and culture from a wide variety of periods around the world. This is also popular for displays from all over the world.
The addition of a contemporary wing with glass and sharp angles to a more traditional old structure called Michael Lee-Chin Crystal was a controversial expansion in 2007. It is one of the most distinguished buildings in Toronto.
Ripley's Aquarium of Canada
The Ripley's Aquarium near the CN Tower base is one of the newest attractions in Toronto. This wonderful facility is one of the most famous items for families in Toronto and shows all kinds of maritime life.
The biggest feature is the huge underground tunnel with a moving sidewalk. You will look across the ocean as sharks migrate and sawfish remain in the top of the tube. For all ages this is really a calm experience.
The jellyfish display, accented by creative lighting, is another unexpected highlight. Moreover, touch tanks with stingrays and sharks provide a practical experience. In the mind of the engineer, the open concept of the building also allows you to look through the life support system and filters.
Rogers Centre
Rogers Centre, a massive sports house and home to the Toronto Blue Jays (MLB), is immediately adjacent to the CN Tower. A roof that slides backwards and can be opened in favorable weather is included in the unique design. Completed in 1989, this mega-structure is ideal for tens of thousands of spectators and also acts as a location for important activities, including concerts. The center offers a guided tour of one hour with an overview of the building behind scenes.
The Toronto Marriott City Centre, with rooms overlooking the countryside, is attached to the Rogers Building. To stay here is an extremely convenient choice and a bit of a unique experience if you're in town to see a game.
Art Gallery of Ontario
One of the largest museums in North America is the famous Art Gallery of Ontario (AGO). The collection contains over 95 000 objects from around the world , ranging from European masterpieces to modern art, but also an remarkable Canadian art collection, including a significant number of works by the Group of Seven. Throughout the year there are a number of temporary exhibits.
The AGO is housed in a special building on the west side of the city center that blends old and new architecture. The Ontario College of Art and Design, located high above the street on pylons that look like styluses, is hard to miss next to the AGO.
Stay Places in Toronto
The best place to stay in Toronto is the waterfront, the vibrant city center for tourists interested in sightseeing, restaurant, nightlife and cultural attractions. Here you can find some of the most popular attractions such as CN Tower, Arena Scotiabank, museums, shopping, restaurants, theaters and concert venues.
Entertainment District
Entertainment District is the most common place to live in the city center of Toronto. This is where people come to take a Broadway show, dine, watch a show or take in Toronto sightseeing. King Street passes through the heart of the district which is between Spadina Avenue and University Avenue and provides many roads and avenues. The CN Tower and Rogers Arena are also nearby.
Hotels are typically luxurious in the Entertainment District. Here you can find medium-range options, but the area just north of here has a better choice and offers the best value for money. Areas to the north are still lovely neighbourhoods, just slightly out of practice.
King West Village
You come to King West Village, if you go west along King Street and cross Spadina Avenue. This is a trendy area with excellent restaurants, with several serving outdoor dining on the road or on the tower patios in the summer. Many hotels on the west side of the Entertainment District are within walking distance of this area.
Yonge-Dundas Square
When the main reason for shopping in Toronto is to find a hotel near Yonge and Dundas, near Dundas Square and the Yonge-Dundas Square, particularly if you visit it in winter. The city is north-easterly from Eaton Centre, a major indoor shopping center in downtown Toronto. Dundas Square is the New York Times Square version in Toronto, stained with large, brightly lit panels and always an invigorated spot.
The Harborfront
In the summer, it can be a fun place to base yourself, too, along the lakefront facing the Entertainment District. Set along the shore, hotels overlook the Toronto Islands and Lake Ontario. A ferry from here can be taken to the islands, a port cruise, live entertainment in Harbor Square Park, a walk along the shore or dine in an outside patio.
Determining where you can stay can depend on your plans and budget, but couples, families, individuals and business travelers should have plenty of choices.
Stay Places for Sightseeing
Most of the main attractions in Toronto city center are located, with many within walking distance. The best place to stay is in the heart of town, particularly in the Entertainment District or along the beautiful Toronto River, if you are visiting town for sightseeing.
The Delta Toronto by Marriott is one of the most popular sightseeing hotels. A small block East of CN Tower and Ripley's Aquarium, this new property is connected by the Toronto Convention Center, and the Union Station, with its spacious suites and flavorful decor.
Luxurious Toronto InterContinental Centre, located near Front Street West in the same neighborhood. This hotel also provides exclusive packages for holidays including Valentine's Day and the launch of new musicals and other local events.
The Radisson Admiral Toronto Harborfront is especially spectacular in summer, situated in the scenic area and only a short walk from the CN Tower, Ripley's Aquarium and the Rogers Centre.
On the waterfront, between Port Square Park and Center Island, Westin Harbour Castle is situated very east. These two facilities are spacious with views of Lake Ontario or the CN Tower. The Radisson is surrounded by a seasonal rooftop pool, while the Westin is indoor.
The Sheraton Center Toronto Hotel is a renowned outdoor skate destination, with a prominent Toronto sign, directly across the town house and the Nathan Philips Square, in winter. Eaton Center, the best shopping center in downtown Toronto, is just off the lane.
A further top-class hotel is the Hilton Toronto at the Sheraton corner. All hotels have new, spacious rooms in high-rise buildings, with a great city view and heated indoor / outdoor swimming-pools during the year.
Luxurious Stays in Toronto
There is no shortage of luxury hotels in Toronto. The Ritz-Carlton 5-star hotel is in central Carlton, only a block from King's Street and a short walk away from CN Tower, Rogers Centre and the Ripley's Aquarium. Ritz-Carlton is situated in central Carlton. The hotel offers elegant rooms and suites, excellent customer service, a spa and a range of typical Ritz restaurants.
The King Edward Hotel is a popular building with spacious rooms, high decks and traditional decoration. The hotel King Eddie is known as the King Eddie, affectionately. This luxury hotel opened in 1903 and renovated extensively in 2014–15, returns to its ancient grandeur and retains all new amenities.
Located in Toronto's Maple Leafs and Raptors area, the Le Germain Hotel is a luxurious luxury hotel near the Scotiabank Arene. If you are in Toronto to see a game, it is the best place to live. The rooms with bedrooms and suites with balconies are well equipped and luxurious.
Best Value Stays in Toronto
Medium-sized and value hotels are situated in the city center and on the outskirts. The rates depending on the season and activities of your stay are slightly different.
The Drake Hotel is a luxurious hotel with contemporary art shows. The unique layout and designed rooms offer a range of themes and price points. The Drake is located on the west side of Toronto in Little Portugal, Queen Street.
The Saint James Hotel is located only a few blocks north of fashionable Yonge and Dundas Square, but just a few minutes from downtown. Luxury hotel with luxurious guest rooms provides an on-site restaurant and business centre. This is also an animal-friendly property.
The DoubleTree by Hilton Hotel is just north of City Hall and is another great value choice. This hotel offers rooms and suites for one bedroom, spacious and luxurious, perfect for families. Breakfast included family packages are available.
Budget Stays in Toronto
Low-price hotels at the edge of the City Center or in Toronto's suburbs are fairly priced for budget-conscious visitors.
One of Toronto's best located budget hotels is Super 8 downtown Toronto. The Super8 can be easily reached in the popular Chinatown along Spadina Avenue, within walking distance of good restaurants and the major attractions and the Entertainment District of Toronto. The tidy, comfortable rooms are furnished with a free breakfast.
In an ideal location on the northeast bank of the town center, near Ryerson University, you'll find the Comfort Inn City Center. Perhaps you would like to drive a Stay Inn 15 minutes from the town centre. The hotel is situated next to the Queen Elizabeth Way (QEW) main highway to Toronto city centre.
Best Stays in Toronto for Dining & Nightlife
A large number of visitors visit Toronto for theater and Broadway. Most of this event is situated in the King Street district of Toronto. There are a number of large theaters and restaurants of all kinds. Several quality hotels in this city are also available.
The top of the list is the new One King West Hotel, which was named for its location at the intersection of King Street and Yonge Street. A spacious, smart and elegant hotel located in a stone's throw from this historic residence, Prince of Wales, the Royal Alexandra Theater and the Roy Thomson Hall Symphony Site. With kitchens or a full kitchen, this hotel has a wide room. The residence is for longer periods of stay.
Located on a new road, just a few blocks away from King's Street West, Hyatt Regency is only a short walk away from the same locations. Contemporary rooms and suites with a view of the CN Tower and the city. There is an outdoor seasonal pool.
An additional luxury hotel in King Street, situated one block south, with a wide range of exclusive rooms, suites, restaurants on site, sports facilities, hotel roofs and an indoor poker chair is the Germain Hotel Toronto Mercer.
Best Stays in Toronto for Families
There are various choices for families finding accommodation or kitchen suites in downtown Toronto. In the entertainment area, just a few blocks from CN Tower, Ripleys Aquarium and Rogers Centro, R&D 's Inn Toronto City Center is one of the best options for families. Offering a wonderful place, this property offers a swimming pool and hot tub and offers large studios and suites, all equipped with kitchens and one and two bedrooms. Here, too, prices are fair.
Also located next to City Hall and Nathan Phillips Square is Cambridge Suites with its indoor open-air skating rink. In addition, the spacious suites allow family members to enjoy extra rooms while becoming more a business traveler's hotel. This house has no swimming pool, but a gym and a washing area are situated on the property.
Hilton Garden Inn Toronto Downtown has a range of rooms and suites, with an microwave, coffee machine and freezer. This hotel also offers an indoor swimming pool, a fitness center and a restaurant.
Staying Near the Airport (YYZ)
Toronto's Pearson International Airport (YYZ) is a 25-35-minute drive away. It is much longer during peak hours in the morning and afternoons. If you're only in the city for one night and are on early flight, you may want to base yourself near the airport. In the area surrounding the airport, there are several great restaurants and several hotels offer free airport shuttles.
The best option is to stay at Sheraton Gateway Hotel at Toronto International Airport. The hotel is situated directly at the terminal and provides a world of luxury, as the name implies. This hotel offers spacious rooms and suites and maintains a lounge.
An indoor parking garage with direct airport services at the end of the Connecting Train Line is a popular mid-categorie hotel near the Viscount station, Alt Hotel-Toronto. Another precious hotel with free shuttle and free breakfast to the airport is next to Hampton Inn & Suites at Hilton.
The airport is a smaller airport in the center of the city of Toronto, on Toronto Island. Toronto City Airport Billy Bishop. If you fly into or out of this airport, you can stay right downtown Toronto.
Book Cheap Flights to Toronto
How do I book cheap tickets to Toronto?
You have come to the right place if you're searching for cheap flight tickets to or from Toronto. You can find cheapest flight tickets from anywhere at the 911travelshop. All of our cheapest Advanced fares for London and flexible Off-Peak and Anytime fares are available.
Saving from complexities of booking with unreliable third party providers and provide exciting offers, discounts and extra benefits, 911 Travelshop is your one stop shop for all your travel needs and plans.
Biggest Savings on Flights to Toronto
Looking for cheap flights tickets to visit Toronto? Look no further as 911travelshop offers exclusive flight deals, which can help save big. Following are some easy tips that can help save even more.
Book flight at least three weeks in advance
Prefer booking an indirect flight than a direct one as direct flights are more likely to be costlier
Plan vacation during the off-season
Choose to fly on weekdays
Keep travel dates flexible
Check flexible travel dates as this will help aid in finding the best flight deal
Look for the best flight permutation and combination of the airlines to get the best and cheapest possible flight deal available
Take advantage of a Code sharing option that allows taking a flight with an airline via another one with the best pricing
Choose to book via 911travelshop to grab the best deals on airline tickets
Use Travel Credit Card points to travel
Sign up for a new travel credit card to collect miles, and fly for free. Many credit cards also offer sign-up bonuses of 50,000 points
Subscribe to our newsletter & get latest flight deals and updates straight to your inbox
Booking Cheapest Flight Tickets to Toronto FAQ
What is the cheapest month to fly to Canada?
January is considered as the cheapest month to fly to Canada.
What is the cheapest time of year to fly to Toronto?
You can find the cheapest flights to Toronto in the month of November, December and January.
What is the cheapest day to fly in Canada?
Domestic flights in Canada are cheaper for check-out on Tuesdays and for return on Fridays. For Thursdays and Sundays, the flights are costly.
Is it expensive to visit Canada?
Of course Canada, like any country, offers a variety of budget-to-luxury travel experiences. The budget of midrange travelers is expected to range from $100 to $250, while the most high end travelers should plan to spend at least 250 dollars a day, including the night at the hotel or resort with meals and attractions.
Do flight prices go down at night?
The best time to book is Tuesday at midnight. In general, at midnight earlier in the week (Monday to Wednesday) flights are marginally cheaper. Nevertheless, this applies only to about 1,6% of the US markets, which means that on your particular route you will possibly find no comparable savings.
How do I get the lowest airfare?
Below are some quick pointers to help you book cheap flights:
Book the flight seven weeks in advance
Book on Tuesdays around 3 p.m. EST
Fly on Tuesday, Wednesday or Saturday
Plan to Fly out early
Check budget airline prices properly
Subcribe to free real-time price alerts for your planned journey
What is the busiest US Canada border crossing?
Ambassador Bridge is Canada's most busy border crossing with the US.
How much is the plane ticket from USA to Canada?
The estimated rate for a US flight to Canada is $472. The lowest overall flight is $67 while Dallas/ Fort Worth – Vancouver Intl, the most popular route, currently priced at $222.00.
What part of Canada is close to Buffalo NY?
Niagara Falls
In the Niagara Falls region, four US crossings are located within 45 kilometers of the Buffalo city, New York. There are three crossings in the US. One of the most busy crossings in Canada is the Peace Bridge and the Lewiston-Queenston Bridge crossing.
How many hours is from Canada to USA?
2.51 hours
The shortest distance from Canada to the USA is 2,262 km = 1,406 miles. If you are flying from Canada to the United States via an airplane (averaging a speed of 560 miles), it will take about 2.51 hours to reach.
Why Toronto is so expensive?
There are many reasons why rent is becoming more expensive in Toronto and the most obvious cause is simple demand and supply. Many people want to live in the city and landlords know that accommodations are in high demand and visitors can afford crazy prices.
Is Canada Time same as US?
Yes, Canada's daylight saving time schedule is the same as in the United States.
Is Toronto expensive to visit?
Toronto is one of the major cities in the world and should be on the list of everyone to visit. Toronto prices are generally in line with large American cities such as New York City and Los Angeles, but the Canadian dollar has become a bit costly against the US dollar.
How much money do I need for a week in Toronto?
A week's holiday to Toronto normally costs approximately CA$1,513 per person. For one week, therefore, a two-man trip to Toronto costs about CA$3,026.
What is Toronto best known for?
Toronto is known for its many skyscrapers and high-rise buildings in the Western Hemisphere, particularly the tallest independent building, the CN Tower.
Popular Destinations
Last updated at 23:52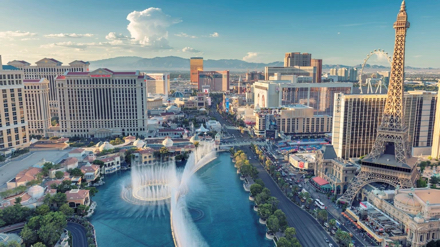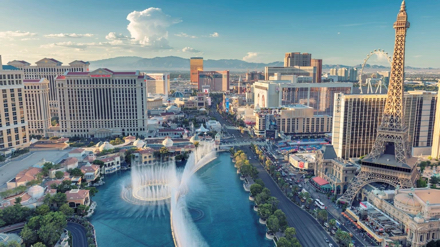 A property of every kind
in New York