Looking for best airfares and convenient bookings?
It's FREE until 3 bookings.

+ 1
No result found

Afghanistan ( +0 )

Albania ( +355 )

Algeria ( +213 )

American Samoa ( +0 )

Andorra ( +376 )

Angola ( +244 )

Anguilla ( +1264 )

Antarctica ( +0 )

Antigua and Barbuda ( +1268 )

Argentina ( +54 )

Armenia ( +374 )

Aruba ( +297 )

Australia ( +61 )

Austria ( +43 )

Azerbaijan ( +994 )

Bahamas ( +1242 )

Bahrain ( +973 )

Bangladesh ( +880 )

Barbados ( +1246 )

Belarus ( +375 )

Belgium ( +32 )

Belize ( +501 )

Benin ( +229 )

Bermuda ( +1441 )

Bhutan ( +975 )

Bolivia ( +591 )

Bosnia and Herzegovina ( +387 )

Botswana ( +267 )

Bouvet Island ( +0 )

Brazil ( +55 )

British Indian Ocean Territory ( +0 )

British Virgin Islands ( +0 )

Brunei ( +673 )

Bulgaria ( +359 )

Burkina Faso ( +226 )

Burundi ( +0 )

Cambodia ( +855 )

Cameroon ( +237 )

Canada ( +1 )

Cape Verde ( +238 )

Cayman Islands ( +1345 )

Central African Republic ( +0 )

Chad ( +235 )

Chile ( +56 )

China ( +86 )

Christmas Island ( +0 )

Cocos Islands ( +0 )

Colombia ( +57 )

Comoros ( +0 )

Cook Islands ( +682 )

Costa Rica ( +506 )

Croatia ( +385 )

Cuba ( +53 )

Cyprus ( +357 )

Czech Republic ( +420 )

Democratic Republic of the Congo ( +0 )

Denmark ( +45 )

Djibouti ( +253 )

Dominica ( +0 )

Dominican Republic ( +1 )

East Timor ( +0 )

Ecuador ( +593 )

Egypt ( +20 )

El Salvador ( +503 )

Equatorial Guinea ( +240 )

Eritrea ( +291 )

Estonia ( +372 )

Ethiopia ( +251 )

Falkland Islands ( +0 )

Faroe Islands ( +0 )

Fiji ( +679 )

Finland ( +358 )

France ( +33 )

French Guiana ( +689 )

French Polynesia ( +689 )

French Southern Territories ( +0 )

Gabon ( +241 )

Gambia ( +220 )

Georgia ( +995 )

Germany ( +49 )

Ghana ( +233 )

Gibraltar ( +350 )

Greece ( +30 )

Greenland ( +299 )

Grenada ( +1 )

Guadeloupe ( +0 )

Guam ( +1 )

Guatemala ( +502 )

Guinea ( +0 )

Guinea-Bissau ( +0 )

Guyana ( +0 )

Haiti ( +0 )

Heard Island and McDonald Islands ( +0 )

Honduras ( +504 )

Hong Kong ( +852 )

Hungary ( +36 )

Iceland ( +354 )

India ( +91 )

Indonesia ( +62 )

Iran ( +98 )

Iraq ( +964 )

Ireland ( +353 )

Israel ( +972 )

Italy ( +39 )

Ivory Coast ( +0 )

Jamaica ( +1 )

Japan ( +81 )

Jordan ( +962 )

Kazakhstan ( +7 )

Kenya ( +254 )

Kiribati ( +0 )

Kuwait ( +965 )

Kyrgyzstan ( +0 )

Laos ( +856 )

Latvia ( +371 )

Lebanon ( +961 )

Lesotho ( +0 )

Liberia ( +0 )

Libya ( +218 )

Liechtenstein ( +423 )

Lithuania ( +370 )

Luxembourg ( +352 )

Macao ( +853 )

Macedonia ( +389 )

Madagascar ( +261 )

Malawi ( +265 )

Malaysia ( +60 )

Maldives ( +960 )

Mali ( +223 )

Malta ( +356 )

Marshall Islands ( +0 )

Martinique ( +222 )

Mauritania ( +0 )

Mauritius ( +230 )

Mayotte ( +0 )

Mexico ( +52 )

Micronesia ( +691 )

Moldova ( +373 )

Monaco ( +377 )

Mongolia ( +976 )

Montserrat ( +0 )

Morocco ( +212 )

Mozambique ( +258 )

Myanmar ( +0 )

Namibia ( +264 )

Nauru ( +0 )

Nepal ( +977 )

Netherlands ( +31 )

Netherlands Antilles ( +599 )

New Caledonia ( +687 )

New Zealand ( +64 )

Nicaragua ( +505 )

Niger ( +0 )

Nigeria ( +234 )

Niue ( +0 )

Norfolk Island ( +672 )

North Korea ( +850 )

Northern Mariana Islands ( +1 )

Norway ( +47 )

Oman ( +968 )

Pakistan ( +92 )

Palau ( +680 )

Palestinian Territory ( +0 )

Panama ( +507 )

Papua New Guinea ( +224 )

Paraguay ( +595 )

Peru ( +51 )

Philippines ( +63 )

Pitcairn ( +0 )

Poland ( +48 )

Portugal ( +351 )

Puerto Rico ( +1 )

Qatar ( +974 )

Republic of the Congo ( +0 )

Reunion ( +0 )

Romania ( +40 )

Russia ( +7 )

Rwanda ( +250 )

Saint Helena ( +0 )

Saint Kitts and Nevis ( +0 )

Saint Lucia ( +0 )

Saint Pierre and Miquelon ( +0 )

Saint Vincent and the Grenadines ( +0 )

Samoa ( +0 )

San Marino ( +378 )

Sao Tome and Principe ( +0 )

Saudi Arabia ( +966 )

Senegal ( +221 )

Serbia and Montenegro ( +0 )

Seychelles ( +248 )

Sierra Leone ( +0 )

Singapore ( +65 )

Slovakia ( +421 )

Slovenia ( +386 )

Solomon Islands ( +0 )

Somalia ( +0 )

South Africa ( +27 )

South Georgia and the South Sandwich Islands ( +0 )

South Korea ( +82 )

Spain ( +34 )

Sri Lanka ( +94 )

Sudan ( +249 )

Suriname ( +597 )

Svalbard and Jan Mayen ( +0 )

Swaziland ( +268 )

Sweden ( +46 )

Switzerland ( +41 )

Syria ( +963 )

Taiwan ( +886 )

Tajikistan ( +992 )

Tanzania ( +255 )

Thailand ( +66 )

Togo ( +228 )

Tokelau ( +0 )

Tonga ( +676 )

Trinidad and Tobago ( +1 )

Tunisia ( +216 )

Turkey ( +90 )

Turkmenistan ( +0 )

Turks and Caicos Islands ( +1 )

Tuvalu ( +0 )

U.S. Virgin Islands ( +1 )

Uganda ( +256 )

Ukraine ( +380 )

United Arab Emirates ( +971 )

United Kingdom ( +44 )

United States ( +1 )

United States Minor Outlying Islands ( +0 )

Uruguay ( +598 )

Uzbekistan ( +998 )

Vanuatu ( +678 )

Vatican ( +0 )

Venezuela ( +58 )

Vietnam ( +84 )

Wallis and Futuna ( +0 )

Western Sahara ( +0 )

Yemen ( +967 )

Zambia ( +260 )

Zimbabwe ( +263 )
Why book with us?

Discount Deals
Best Deals on Airfares Worldwide

Fast Bookings
Just one call to book any Flight

24/7 Help
Well-trained executives for assistance

100% Secure
Safe payments with robust certification
Popular Routes

Search
Nonstop
08:15 - 22:15

Los Angeles,LAX
Sydney,SYD
Search
Nonstop
10:20 - 23:25

Las Vegas ,LAS
Sydney,SYD
Search
Nonstop
12:52 - 04:55

San Francisco,SFO
Sydney,SYD
Search
Nonstop
10:44 - 23:50
What others say about us

Alex Parkinson
Chief Operating Officer

Wonderful experience!
The concierge expert assigned to me was very knowledgeable and helpful. She simply taken the requirement once and took over the complete burden to compare the best route, price, additional discounts, booking in addition to online check-in. Thanks 911travelshop for providing such a seemless experience!
Take Cheapest Flights to Sydney
Sydney, city, New South Wales state capital, Australia. Located on the southeastern coast of Australia, Sydney is Australia's largest city and is one of the most important ports in the South Pacific with its beautiful harbour. Only a small settlement existed and the first settlers scarcely penetrated inland, the trade with the Americas, India , China, South Africa and the United States was already developed in the early 19th century.
Sydney's first sight, from the sea and from the air, is often dramatic. The city is dominated by the Sydney Port Bridge, one of the longest stainless steel-arched bridges of the world, and by The Opera House with its shimmed white roofs that seem to mimic the sails of the various yachts in the nearby harbour, constructed upon the low hills of a vast harbor of multiple bays and bays. The Opera House. Either day or night is struck by the complicated mystery of water and buildings.
Due to its history as a large harbor, Sydney is perhaps the only city in Australia with a true international atmosphere, and its status as the site of the main international air terminal. Nevertheless, it continues to be a very Australian city with a strong balance on climate and atmosphere between its British roots and its South Sea attractions.
Climate of Sydney
Sydney has a latitude of 34 ° S and an annual average temperature of 72 ° F in January to 55 ° F in July (13 ° F). The dry , sunny yet moderate climate has enabled its people to grow an exciting and easy way of living and to take full advantage of the opportunities they have to sail, swim and surf at ports. The average annual rainfall is 47 "(1200 mm), which varies very evenly over the year. The largest levels are in late autumn and in early spring and the lowest in summer (December – February) with short tropical dolutes. For only some days a year, Sydney becomes unstoppably hot when west winds supply hot dry desert air. The cold frontage from the Tasman Sea, which is called the Southern Buster by the strong south wind, is often mild in the summer. In winter (June – August), the winds from west are still calm. It is very warm, but it is not very bad.
Setting of Sydney
Greater Sydney stretches through the vast region from the Blue Mountains in the west to the Pacific Ocean in the east and from Lake Macquarie in the south to Botany Bay in the north. Just about a third of this region is considered metropolitan, but the vast majority of the population of the region lives in the urban area. A trend of suburban sprawl, partly caused by land cheapness in previous days and by the desire of ordinary Australians to own their own homes and gardens, has caused sanitation and transport authorities difficulties. The size also stands in direct contrast to the comparatively small , compact central business district, which is clustered within the city of Sydney in a narrow rocky peninsula between two arms of the port.
The style of buildings reveals the same contrast. Within the central business district, many buildings – with much greater land costs-are large multihistory structures, while the majority of the houses in the suburbs are one-storied bungalows made of brick or wood.
The rapid growth that started in the 1960's turned the city center into a smaller Manhattan from the harbor, but most of the buildings are not up to North American standards. The Sydney Tower above the city centre, which is more than 1000 meters high and has restaurants and an observatory floor, has been completed in 1981 and was added to a spire in 1991. In North Sydney, connected by Harbour Bridge to the City of Sydney and Parramatta, another business center has arisen approximately 15 miles (25 km) west of the city centre.
While there are a few beautiful buildings from the 19th century and a few modern buildings, including a magnificent, built Opera house, the quality of architecture in the city is typically médiocre. All the significant governmental buildings in the 19th and 20th centuries border the splendid Macquarie Lane, which leads down Hyde Park to the Opera House. Yet Sydney has a general effect and the endless bays and arms of the port reach into the land and deliver spectacular views on nearly every street make it a most pleasant place.
In Sydney, hundreds of national and regional parks and leisure areas are almost entirely surrounding it, a rare distinction for so big a population. The national parks in Sydney, Garigal and Lane Cove are situated in the town itself, and the national parks of Kur-ring-gai Chase are only in the north. The bottom of the Hawkesbury River is a spectacular field of protected water for yachts and its many finger-like inlets. The Pacific coastline, both north and south, is full of stunning sandy beaches, which is a paradise for aquatic sports enthusiasts.
People of Sydney
Sydney was founded by the British and, if this concept is expanded to include Irish descendants, the larger proportion of its residents are still British. However, Australia has received a large proportion of immigrants from other European countries and from Asia, from Lebanese, Arabic , Chinese, Turkish, and Vietnamese origin, during the period after World War II. A large number of immigrants are also provided by New Zealand. Many of the refugees were staying in Sydney. Some of the inner suburbs are obviously Greek or Italian and almost all of them have a range of ethnic restaurants. There is a Chinatown, and one suburb, Redfern, has very troubled Indigenous populations.
The two main sects of Christians are Anglican and Roman-Catholic, each with its own cathedral, but the Churches of Sydney include even Muslims, Jewish synagogues, and Buddhist temples.
Sydney As Centre of Global Attraction
Approximately three quarters of New South Wales' workforce and about a quarter of Australia are employed in the area of Sydney. About two thirds of Sydney's eligible workforce are employees, and the rest in services-related activities, a small and reduced proportion of them employed. No industry in the city itself is predominant, although oil refining is important in the region. Sydney has always been mainly a city of government and local, national and international business and a shopping, cultural and entertainment center in New South Wales. Sydney replaced Melbourne as a nation's financial center in the 1970s, and now has the world's headquarters, especially in banking, computer and mining activities. Sydney 's primary wool market was established in 1975 by the Wool Centre.
Tourism in Sydney
Sydney is a tourist hub in the country. The hotel, motel and restaurants are located all over the city, but in Central Sydney, and Kings Cross, east of the central business district they are particularly numerous. While Sydney 's famous oysters are among the most popular dishes, restaurants offering almost any form of international cuisine are possible. The area of Darling Harbor just west of the city center contains the city's first modern convention complex, popular concerts, indoor sports and political meetings. In 1995 the city opened its first gaming casino.
Transportation in Sydney
Sydney has had a railway connecting the city center to its suburbs since 1855. The radial suburban rail system was electrified between World War I and World War II, and construction of the suburban railway in the city began (the first section began in 1926). The north bank was linked directly to the city by rail in 1932 after the Harbor Bridge was completed. Surface as well as underground railway extensions to the eastern suburbs were completed in 1979.
Although there is a great deal of urban bus service and development , public transport has failed to keep pace with demand. Sydney has been a car target since the Second World War, like so many towns, and Sydney's geography has intensified the resulting traffic crisis. A large proportion of those employed in the central business district live in the outer suburbs and have a small range of routes to and from the area. For example, most residents on the North Shore will cross the harbor on the Harbor Bridge or through a tunnel adjacent to it that opened in 1992. Gladesville 's second bridge handles some of the traffic, and other bridges go further west, but the traffic north-south can not easily bypass the area. In fact, the narrowness of the streets exacerbates traffic congestion. Attempts have only partially achieved to relieve congested roads by building expressways and, like other cities, Sydney has taken steps to ban traffic from some parts of the region. In 1971 in the center of the city, in Martin Place, a pedestrian square was created.
To those who live on the shores of the port, there is a nice alternate means of transport: the public ferry network. It provides transport for both passengers and visitors, and tourists can take special harbor cruises. The light-rail system in Sydney is also available.
The main airport is situated on the north coast of Botany Bay south of the city, both for internal and international traffic. Port Jackson is one of Australia's largest ports. A second port, which handles petroleum products, chemicals and bulk cargoes, is built at Botany Bay 10 miles to the south. In the heart of the city, Circular Quay is the hub for port ferry and cruise ships, as well as for bus and railway centers. The city center and Opera House can be walked away from there.
Powers in Sydney
Sydney is the seat of government and parliament of the capital city of New Wales. The State Government, including the Sydney City Council, has delegate local affairs to over 40 municipal bodies in Sydney but has retained full control over certain important issues, such as police and traffic. Moreover, most functionalities that local councils usually perform were transferred by the state government's boards, committees, trusts and departments. Power, sewerage and storm drains, electricity, main roads and fruit and vegetable markets and other aspects of health and welfare are the most important obligations. In addition, federally owned property remains some. The consequence is a very complex and complicated governance structure. The boundaries of Sydney have changed many times for historical and political purposes, including in 1968 and 1989 reductions in scale. With the incorporation of the neighboring town of South Sydney into the town of Sydney, the boundaries again expanded in 2004. Greater Sydney is the built-up metropolitan area surrounding the city center and the large community of the western neighbourhood.
Speciality of Sydney
Sydney is a physical pleasure town above all. Winning to swim, surfing, sailing, and other outdoor activities, there are few major cities worldwide. Swimming from many beaches in the harbour, although water pollution continues to be a problem, is still possible and beaches in the north and south of town are renowned around the world. One is a short drive from the center of town, Bondi. Other beaches in the northern part of town are particularly beautiful, especially in the Peninsula of Palm Beach and Manly. The surfing is nice but variable and makes it comparatively secure by voluntary rescue clubs that provide rescue facilities and rescue services all summer months on all beaches. Sydney is a yacht city, too. The harbour, lined every weekend with sails of all shapes and sizes, is nearly equally common at Pittwater, which is a 25-km gateway in the north.
There are various golf courses and excellent sport facilities (even Australian football and rugby rules), cricket and tennis, and the Randwick racecourse is the highest level. For the 2000 Summer Olympic Games, the Sydney Olympic Park was designed. It was constructed in the waste land recycled from recycled material, was planned to save power and water, and attempts were made to minimize the use of waste. The city was committed to making the Games as environmentally friendly as possible. Stadium Australia, with a capacity of 110,000 spectators, also has facilities.
The Taronga Zoo, which opened in 1916 and houses about 2,000 pets, is located on the harbor, and is home to the Royal Botanic Gardens, which was founded in 1816 and is the oldest scientific institution in the world. The area in Sydney's Darling Harbor was redesigned in the 1980s and 90s, and has now become one of the key entertainment areas in Sydney with stores , restaurants and squares. The area has been revamped. It consists of the Sydney Aquarium (Sydney Aquarium) and the Australian National Maritime Museum. The Rocks is the older part of town and is situated in the Circular Quay at the foot of the Harbor Bridge. The historic taste has been restored, and it is now a popular tourist destination. It is located in the museum of contemporary art.
Australians are charged with being sports mad and Sydneysiders are certainly no less sport-dedicated than their fellow people in other cities. However, the cultural and intellectual life in Sydney is also vigourous. In this metropolitan area there are many Universities such as Sydney University (1850; first University in Australia), New South Wales University (1949), Macquarie University (1964), the Technology University, Sydney (1988), Western Sydney Universität (1989), the Catholic University of Australia (1991). The Australian Museum (1827), the oldest museum and the largest natural history collection in the world, and the New South Wales Art Gallery (1874), which has an extensive collection of Indigenous arts, are two other cultural institutions.
In the area, the theaters and concert halls were once severely lacking, but this was remedied when the Sydney Opera House – a major arts center in fact – was built in 1973. This magnificent and expensive building was designed by Jørn Utzon, Danish architect, who won an international event in 1957. It has a concert hall, a large theatre, opera and ballet, three small play theaters for dance, workshops , seminars, music, and a reception hall, built on a splendid site in the harbor and encircled by water at three sides. There are several restaurants in the complex. The town has its own symphony orchestra, but Sydney is reliant on the Australian national companies for opera and ballet, which each year travel through town for one season. The Sydney Dance Company is also known worldwide. Sydney has several small theater groups and a cinematographic industry, and 5,000 seats were opened in 1984 to provide famous concerts and theatrical performances in the Darling Harbour area. In 1984, there were concerts.
Thus, while Sydney has become a large city with facilities and amenities like any major town, its physical location remains its most enduring feeling and the most attractive. At least one strip of blue water can be seen from their homes by a significant proportion of Sydney residents and almost every one can stay an hour from one beach.
Top Attractions in Sydney
In the midst of a seductive fusion of land and sea lies Sydney, the most ancient, wonderful and magnificent of all Australian cities. Glide through the magnificent ferry port, see the White Opera House sails shining in the sunlight, see the lovely Port Bridge Arch and hardly believe that New South Wales' lively state capital was once a convict colony. Captain Arthur Phillip, the First Fleet 's leading commander, established the first British colony in Australia in 1788 at Sydney Cove.
Today, in the narrow, paved paths and historic architecture of the Rocks, and in the great museums of Sydney, you will learn about the Gadigal natives, who once thrived in this city. You will discover Sydney's fabled past. The adventurous spirit of Sydney is still fizzling with her men. You can climb the harbour, surf the sandy beaches of Sydney, or ride around the town on a picturesque tour. The nature areas surround the city and provide enticing opportunities for day trips.
Sydney Opera House
The Opera House of Sydney is one of the great landmarks of the world, and is a UNESCO World Heritage Site and the cornerstone of the sparkling harbour. Built on a finger of land surrounded by water. This delicate structure has the appearance of conches or bowling sails. Glide on a harbor cruise and take a snapshot, relax in a restaurant, walk around the outside, or arrange a tour of this magnificent structure which includes theatres, galleries, exhibition rooms, a concert hall and cinema. Book a guided walking tour of the Sydney Opera House to learn more about history and to look back at this famous building. This ticket allows you to enter each of the tours during the day every half hour from 9 am until 17pm. This is a versatile ticket. For one of the best picture opportunities, Ardent photographers head towards Mrs Macquarie 's Chair. It should be remembered that the building is currently being expanded by 202 million dollars, and is expected to be finished in the beginning of 2021.
Sydney Harbour Bridge
Before the construction of the Sydney Opera House, Sydney Harbor Bridge or the "Coathanger," as local people call it, was the most famous landmark of the region. It was built in 1932 and remains the biggest steel arch bridge in the world and connects north and south shores of the harbor with one single curve rising 134 meters above water. It is backed by huge double piers on each end. Two train lines and 8 road lanes, which can be separated depending on the traffic flow, run along its length. Increased traffic across the bridge prompted a port tunnel to be constructed in 1992 to relieve congestion, but car drivers still must cross the bridge for views of blue waters. For a spectacular city and harbor panorama, walkers can take a walk or take part in a guided ascent via Bridge Climb. Visit the museum in the south-eastern pier to learn about the interesting past of constructing the bridge.
Gentlemen wishing to climb up to the high summit of 135 meters may book the Sydney BridgeClimb. This is a great opportunity for groups of up to 13 people to climb up the outer arch for around 3.5 hours. All day long, starting with an early morning climb and finishing with an evening ascent. Sampler climbs are accessible with 1.5-hour pace and 2.25-hour Express climbs.
The Rocks
The historical Rocks, located in a language that flowed into Sydney Harbor, once home to Aboriginal Gadigals and later became the first settlement in Europe to be founded in the region. The Rocks' name comes from the rugged coast of Sydney Cove, where the convicts set out to camp. Today, more than 100 historical places, including Cadman 's cottage, which was built in 1816, are crowded along the narrow streets.
The first stop would be to visit the Rocks Discovery Museum, a museum that traces the fascinating change from a typical native country to a tourist location. Then walk along the narrow paved streets with their shops of souvenirs, restaurants , cafes and native and contemporary art galleries, or buy on the markets. Driven tours run from native heritage tours of photography and ghost tours throughout the night.
Harbor Cruises from Circular Quay
The lively Circular Quay is now the location of the main ferry terminal, designed by incarcerated labor in Sydney Cove. Thousands of tourists crowd the city in the heights, cafés and restaurants run along the streets, and local people and visitors entertain on sunny walks. Hopping on a harbor cruise, including a famous two-hour Sydney Harbor coffee cruise, is one of the most popular things here and the perfect way to enjoy Sydney 's magnificent waterside attractions. From here ferry boats also sail to major sites such as Manly, Watsons Bay and the zoo of Taronga Park. The Sydney Whale Watching Cruise takes passengers to Sydney Heads for these magnificent creatures in the annual winter migration.
From the Circular Quay to other highlights you can comfortably walk. Go south along Sydney Harbour Bridge and the Rocks Historic Area along the waterfront promenade, and the Sydney Opera House and the Royal Botanic Gardens is a short walk northern. In the west there are state-of-the-art and sometimes controversial exhibits in a free Museum of Concenturary Art, located in an Art Deco mansion.
Darling Harbour
Darling Harbor is a destination for both visitors and residents and a waterfront forest of stores , restaurants, museums , galleries and entertainment venues. Families will enjoy Madame Tussaud's; WILD LIFE Sydney Zoo and SEA LIFE Sydney Aquarium, which features Aus Tralian aquatic living creatures' largest collection in the world. It is a perfect way to drive the crowd forward and it also gives discounts at other attractions. SEA LIFE Sydney Aquarium Entrance Ticket. The Powerhouse Museum provides immersive science , technology, architecture, and history displays, while nautical stories can be seen in the Australian National Maritime Museum on a replica of the boat of Captain Cook Endeavour. The carrousel, playground and water park would be love to younger children. The thrilling sights include an IMAX and 9D cinema, harbor jet boating, simulator flights and a race car adventures. Those who want a peaceful green spot in the middle of all the excitation can go to the Chinese friendly garden and snack tea between the wild waters and koi's lakes.
The Royal Botanic Garden Sydney
The Royal Botanical Gardens at Farm Cove are a quiet oasis amidst the business of the area, a short picturesque walk from the Sydney Opera House on the coast. In 1816 the gardens contain 30 hectares of painted gardens, with tall trees, palm trees, orchids, ferns and fruit bats flocks. The gardens are one of the many wonderful things to do free in Sydney. The highlights include the Rose Garden Palace which contains about 1,800 roses, the Latitude 23 Glass House, and Fernery, which are lined with tropical flowers, begonias and orchids. A hop-on, hop-off train is on the track for the least enthusiastic. You can relax at the café or restaurants after exploring the gardens and enjoy a mountain picnic with a beautiful view to the harbor.
The Domain, a popular venue for activities with open green space, leisure fields and a view of Government House, the official residence of the governor of New South Wales, is surrounding the Gardens. You are visiting the gardens.
Queen Victoria Building
The romantic Queen Victoria Building (QVB), connected by subways with Town Hall station is one of the highlights of Sydney shopping. This elegant building, originally designed as a market hall between 1893 and 1898, is surrounded by 20 smaller domes by a high central dome. This great sandstone building was returned to its original state in the early 1980s after decades of neglections and even proposals for demolitions. Today, the lights are provided by more than 200 high-end stores. It's worth a visit to admire the success of his restauration, as well as his beautiful glass windows and mosaic floors even for those who shun the shops. The Tea Room QVB is here with a high tea, which is popular with locals and tourists, under a crystal clearing.
The Sydney Tower Eye
The Sydney Tower Eye, which rises above the skyline of the city, is the tallest building in the city and is one of its biggest landmarks (other than, of course, the Opera House and Harbor Bridge). Through the busy Centrepoint shopping centre, this golden spiraled tower rises. The expression elevates the whisky to the viewing deck at the top or to SKYWALK, the ideal spot for sightseeing, as an alfresco glass floor observation platform. When you are there, take a panoramic view of Sydney and its suburbs or have an excellent meal in one of the restaurants or cafes around. A 4D cinema experience is also available, which gives an overview of the biggest icons of the city.
Sydney Beaches
Sydney is known for its beautiful beaches. There are several sheltered coves surrounding the port with calm water and hindering sand. With its fantastic surf, café scene and cosmopolitan vibe less than a 15-minute drive from the city of Bondi. Taking the coastal walk from Bondi to Coogee for a spectacular ocean view. Cronulla, the only one easily accessible from the city by rail, Bronte, Tamarama and Maroubra, are also some of the beaches on the sea. Manly is a favorite seaside resort, a 30-minute ferry ride away from the capital, with its promenade alongside the ocean, netted sea pool and great shops and restaurants. Far north at Collaroy, Dee Why, and Narrabeen, surfers should have fantastic breaks. Between the red and the yellow flags, swimmers will sit. The surfing beaches of the Pacific are patrolled by voluntary lifeguards over the summer and run popular lifesaving events.
Barangaroo Reserve
Barangaroo is an excellent example of a good urban development project and a lovely place to take a walk along the harbor. The 22 hectares of waterfront, converted from an unpleasant container port in 2015 and now accommodates over 75,000 native trees, shrubs, walking and cycling tracks, stores , restaurants, events and showrooms. It was named after a powerful indigenous female leader at the time of the colonization of Europe.
One of the most common things to do is the Wulugul Stroll, a picturesque waterfront promenade on the 6-hectare Sydney Harbor headland at the northern end of the reserve and finally stretches between Walsh Bay and Darling Harbour for two kilometers. You can admire along the route an evocative series of installations of public art. Keep an eye on a shell wall, a vertical panel of 22 meters high on the side of a building at the southern gateway of the Reserve created by the leading indigenous artists of Australia. On an Aboriginal cultural tour, you can learn about the rich indigenous heritage of the region. You can also catch a ferry straight to the new barangaroo quark, a four-minute walk from Wynyard station.
Taronga Zoo
You will enjoy intimate encounters with famous Australian wildlife and animals from all over the world, as well as fantastic views of the Skyline of Sydney, at Taronga Zoo. The zoo sits on Prime Sydney real estate in the posh suburb of Mosman, nestled at one point in the north side of the harbor. The Lemur Walk Around, Koala Encuentro and Seal Show are highlights. Busses depart Wynyard from the city to the zoo. Better still, jump on the Circular Quay ferry. "Roar and Snore" featured an overall zoo and a summer concert series on the zoo's vibrant event schedule. The Sydney Taronga Zoo Card is available in advance, with a trip along the gondola of the Sky Safari.
Places to Stay in Sydney
Everything about the port is Sydney. It was the heart and soul of this magnificent downtown and setting for famous sights such as the Sydney Opera House and the Sydney Harbor Bridge. You will want to stay as close as possible to its sparkling harbor waters when it is your first visit to Sydney. The Royal Botanic Gardens, Darling Harbor and Barangaroo clusters are famous attractions on the shores as well as many of the best communities in the city and the highest quality hotels and restaurants. Bondi Beach is one of the most popular beaches in Australia and a perfect base if you're looking for some water , sand and sea, less than 20 minutes from the town centre.
Sydney has a strong public transport network so you can easily access all the main tourist attractions, regardless of where you are staying. The city's busses and trains are frequent, and the main departure points for ferries to popular touristic places like Manly and Taronga zoo are the Circular Quay, next to the Opera House. If you are a sightseeing tourist, a shopping trip or a family visit, finding a region and hotel in this shining harbor town is easy to match your tastes and budget.
The area around the historic district of the CBD, called 'The Rocks' is a great base for visitors who want to see all the top locations first. Harbor views and buildings listed in the heritage are the key attractions and the streets and paved roads line souvenir shops, art galleries and courtyard cafes.
Right in the heart of The Rocks, within walking distance of Sydney's Opera House, Circular Quay and Barangaroo, Sydney is a standing luxury resort, offering spacious and elegantly decorated rooms that look out over the city or the harbor of Darling. In comparison to most other high quality Sydney hotels, animals are welcome here, and you can enroll for spa treatments or swim under a special star shaded ceiling in the indoor pool.
As the name suggests, the Grand Sydney Harbor of Pullman Quay overlooks the Royal Botanical Gardens and the Sea. This great luxury option provides excellent service and spacious apartments, with 1 and 2 bedrooms with full kitchen, laundry facilities and balconies overlooking the port or garden. Perfect for sightseeing groups , families and extended stays. You can relax in the indoor heated pool , spa and sauna if you do not see all of the sights.
The Radisson Blu Plaza Hotel Sydney is a more accessible, convenient walk from Sydney Opera House, Circular Quay and the Royal Botanic Gardens, in an elegant sandstone Italian building near the Rocks. The clean and spacious rooms include an indoor pool and sauna. The rooms also have a balcony.
If you are budgetary, the BEST WESTERN PLUS Hotel Stellar offers bright and comfortable rooms within easy walking distance from Hyde Park, in the center of the city. It is about 30 minutes ' walk from the Opera House.
Park Hyatt Sydney is one of Australia's largest hotels, in a stunning position on the foreshore harbour overlooking the port and Sydney Opera House with a view of the million dollars. The swimming pool on the rooftop is a perfect place to relax on a hot day, and the Dining room strongly recommended for tea with harbor views.
The Rocks is also only a short walk from Sydney Opera House, the Shangri-La Hotel Sydney and Four Seasons Hotel Sydney, while the charmingly pittoresque Sir Stamford in the Circular Quay of Sydney is opposite the Royal Botanical Gardens. Many luxury options are provided in fantastic locations. The spacious rooms and friendly staff give you a feeling of home and a treat for the kid friendly high tea here.
The Darling offers a five-star service, a convenient location for luxury digs near Darling Harbour, stylish rooms and suites equipped with marble bathrooms. Within the heated pool there is also a float and spa treatments can be enjoyed.
Budget hotels in central locations in Sydney are difficult to find, but many hotels in the middle of the range offer a great value for money with a large number of extras. The Ovolo Woolloomooloo blends a brilliant modern décor with a historic building, and drinks in the minibar are free of charge, at the Historic Finger Wharf in Harbor Woolloomooloo. This hotel is situated opposite the Royal Botanical Gardens and within less than 30 minutes you can walk to Sydney Opera House and the Circular Quay ferries. Close Darling Harbour, the Ovolo 1888 Darling Harbour, another coveted property, is a combination of audacious decoration and exposed brick walls and beams in a historic wool store.
Located in the center of the bustling CBD, near to Hyde Park and the stations in Town Hall, the Primus Hotel Sydney Art Deco is located in an spacious lobby. Visitors are welcome. It has outstanding value with excellent employees, a rooftop swimming pool, wide rooms and comfortable beds.
You will be able to find economical prices and a smart environment at the 57 hotel boutique in Surry Hills if you are going to travel a little further. The lightweight yet smooth and modern rooms have Wi-Fi, bottled water and an express breakfast. Trendy restaurants , cafes, designer shops and Central Station are within walking distance.
If you want to give children a nice time, Lovely Harbor is a comfortable base with a lot of families with an IMAX cinema, a zoo, museums and an aquarium. Just a short walk away, Meriton Serviced Apartments World Tour is the highest hotel in Sydney and provides a one to three bedroom suite with fully equipped kitchens and washbasins. In the heated indoor swimming pool children can play around.
The Quay West Suites in Sydney are a perfect choice for families with its stunning harbor location and well-appointed one and two-bedroom apartments with fully furnished kitchens, marble bathrooms and laundry facilities. There is a fitness center, and there is a heated indoor swimming pool in the Roman style, an external single suite, and a 24th-story luxury space overlooking Sydney Opera House. Request a haven view bed.
The Grace Hotel Sydney occupies a distinctive neo-gothic building with Art Deco decor right in the city centre, in the immediate vicinity of Pitt Street Mall. The family rooms are furnished with a double bed and 2 individual beds.
Save Big on Flights to Sydney
Looking for cheap flights to Sydney? Look no further as 911travelshop offers some exclusive Sydney flight deals, which can help save big. In addition to our affordable flight deals, following are some easy tips that can help save extra.
Book flight at least three weeks in advance.
Prefer booking an indirect flight than a direct one as direct flights are more likely to be costlier.
Plan vacation during the off-season
Choose to fly on weekdays. Prefer traveling on Tuesday, Wednesday, and Saturday to get maximum savings on flight tickets.
Keep travel dates flexible. Check flexible travel dates as this will help aid in finding the best flight deal.
Look for the best flight permutation and combination of the airlines to get the best and cheapest possible flight deal available.
Take advantage of a Code sharing option that allows taking a flight with an airline via another one with the best pricing.
Choose to book via 911travelshop to grab the best deals on airline tickets.
Use Travel Credit Card points to travel. By signing up for a new travel credit card, travelers can collect miles, and fly for free. Many credit cards also offer sign-up bonuses of 50,000 points.
Subscribe to our newsletter & get latest flight deals and updates straight to your inbox.
FAQ, Book Cheap Flights to Sydney
What is the cheapest time to fly to Sydney?
November is the best time to fly to Sydney and the cheapest month. During the Summer in Australia you can enjoy balmy days on Bondi at Sydney with year's average highs of 24°C. Flights in July are the most expensive.
How can I get cheap flights to Sydney?
Four major airlines have direct flights to Sydney, including Qantas, Jetstar, Virgin Australia and Tiger Airways. Choose Tiger Airways, Jetstar and Virgin Australia, depending on your departure point, for the cheapest flights.
What is the cheapest month to fly in?
A cheapest travel time should be measured by the daily flight ticket price based on the departure dates. Potentially the cheapest months to travel are January , February and September.
How do I find the cheapest flight?
Below are the way how cheapest flights can be booked:
Keep your searches top secret
Use 911travelshop to book cheap flight tickets
Identify the cheapest day to fly out
Make use of earned free points
Choose budget airlines
Look for sale fares
Prefer booking connecting flights
Find the cheapest place to fly
Do flight prices go down last minute?
Before the weekend flight, it can happen on a Tuesday or a Wednesday or even a day before flights start. Airlines seek, and often deliver last-minute sales to encourage travellers to buy, from seats on undersold flights.
Are flights really cheaper on Tuesday?
Anyone finding flights on Tuesday at midnight will save approximately 6% on their fares, making it the cheapest booking time of the week. Normally, at midnight earlier in the week (Monday to Wednesday), flights are much cheaper. It gets more expensive by midnight later the week.
Is it cheaper to fly to Sydney or Melbourne?
For Sydney to Melborne, the best price is usually $69. It is the cheapest price for the entire months and has been discovered by aggregating different carriers. From Sydney to Melbourne as of April there are 605 flights a week.
What is the cheapest day of the week to fly to Australia?
Direct your search towards the cheapest dates. Many inexpensive flights depart on Tuesdays and Wednesdays. Weekends tends to be the most expensive.
How far in advance should I book a flight to get the best deal?
54 days prior to departure is the exact time to find the cheapest airfare. In general, during the "Prime Booking Window," which is four months to three weeks (or 121-21 days) before the flight, travelers pay close attention.
Can you buy last minute flights at the airport?
In earlier times, it was best to turn up at the airport and seek a standby ticket for last minute air deals. Many people are now traveling by air, and most airlines are sold out – and sometimes overbooked.
Do flight prices go down at night? Do flight prices go down on Tuesday?
Yes, most airlines appear to launch their discounts by Monday night so that travelers can pick up best prices by Tuesday mornings. Generally, travelers can save between 15 and 25 percent on flight tickets during this time window.
Do flight prices go up the more you search?
In particular, you can see that prices increase in real time when you search online for airfares when you book flights. Therefore, the airline bumps up and you will be charged. This is a win-win scenario, just for the airline alone.
How can I get super cheap flights?
Choose to book your flight tickets through 911travelshop to get the best deals, discounts and other additional in-flight perks. The highly trained personnel at 911travelshop makes best use of the networking with all major airlines to get you the best possible discounted tickets and deals. The expertise of 911travelshop booking/ reservation cell will help you fetch the best highest discount, benefits and complimentary in-flight privileges.
Where should I stay in Sydney?
Below are some of the best neighborhoods in Sydney to stay:
City Centre
Eastern Beaches
North Sydney
Darling Harbour
The Rocks
Circular Quay
East Sydney
Kings Cross, Potts Point & Darlinghurst
How long is a flight to Australia?
The journey from LA to Sydney takes about 14 hours and is even longer (almost 16 hours) than from Melbourne. These flights tend to leave LA at night and land you in Australia the "next morning".
How much does an average trip to Australia cost?
A 7-day journey to Australia costs $1,955 for single traveler, $3,357 for a couple and $1,725 for a 4-person family. Australian hotels cost $55 to $238/ night, and the average cost of rentals is $92, whereas the entire home will cost between $180 and $510/ night.
How much does a trip to Sydney cost?
One week's holiday in Sydney usually costs approximately AU$1,382 for one person. Therefore it takes about AU$2,765 a week to get to Sydney for two people. A two-week trip to Sydney will supposedly cost around AU$5,529 for two people.
Is Sydney expensive to visit?
The East coast is usually the most affordable, the West coast, the most expensive and the Outback is is not too affordable or expensive.Sydney is now Australia's most expensive city followed by Melbourne, Darwin, Brisbane and Perth.
How much is a 2 week trip to Australia?
A trip for two weeks for two people costs AU$5,375 in Australia. If you're traveling as a family of three or four people, the price person often goes down because kid's tickets are cheaper and hotel rooms can be shared. If you travel slower over a longer period of time then your daily budget will also go down.
Why is it so expensive to fly to Australia?
"Australia will be quite expensive relative to other countries because we have a more concentrated aviation market," Dr Webber said. "It's a duopoly in the Australian domestic market — dominated by Qantas and Virgin." Hence, with minimal competition, there is no incentive to drive prices lower.
Popular Destinations
Last updated at 23:52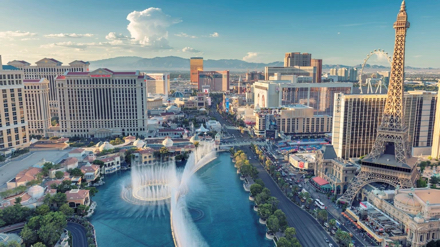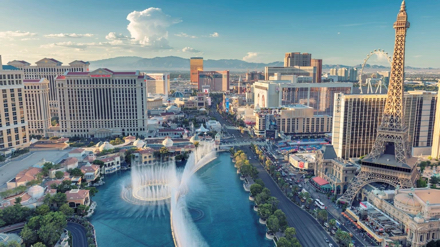 A property of every kind
in New York