Looking for best airfares and convenient bookings?
It's FREE until 3 bookings.

+ 1
No result found

Afghanistan ( +0 )

Albania ( +355 )

Algeria ( +213 )

American Samoa ( +0 )

Andorra ( +376 )

Angola ( +244 )

Anguilla ( +1264 )

Antarctica ( +0 )

Antigua and Barbuda ( +1268 )

Argentina ( +54 )

Armenia ( +374 )

Aruba ( +297 )

Australia ( +61 )

Austria ( +43 )

Azerbaijan ( +994 )

Bahamas ( +1242 )

Bahrain ( +973 )

Bangladesh ( +880 )

Barbados ( +1246 )

Belarus ( +375 )

Belgium ( +32 )

Belize ( +501 )

Benin ( +229 )

Bermuda ( +1441 )

Bhutan ( +975 )

Bolivia ( +591 )

Bosnia and Herzegovina ( +387 )

Botswana ( +267 )

Bouvet Island ( +0 )

Brazil ( +55 )

British Indian Ocean Territory ( +0 )

British Virgin Islands ( +0 )

Brunei ( +673 )

Bulgaria ( +359 )

Burkina Faso ( +226 )

Burundi ( +0 )

Cambodia ( +855 )

Cameroon ( +237 )

Canada ( +1 )

Cape Verde ( +238 )

Cayman Islands ( +1345 )

Central African Republic ( +0 )

Chad ( +235 )

Chile ( +56 )

China ( +86 )

Christmas Island ( +0 )

Cocos Islands ( +0 )

Colombia ( +57 )

Comoros ( +0 )

Cook Islands ( +682 )

Costa Rica ( +506 )

Croatia ( +385 )

Cuba ( +53 )

Cyprus ( +357 )

Czech Republic ( +420 )

Democratic Republic of the Congo ( +0 )

Denmark ( +45 )

Djibouti ( +253 )

Dominica ( +0 )

Dominican Republic ( +1 )

East Timor ( +0 )

Ecuador ( +593 )

Egypt ( +20 )

El Salvador ( +503 )

Equatorial Guinea ( +240 )

Eritrea ( +291 )

Estonia ( +372 )

Ethiopia ( +251 )

Falkland Islands ( +0 )

Faroe Islands ( +0 )

Fiji ( +679 )

Finland ( +358 )

France ( +33 )

French Guiana ( +689 )

French Polynesia ( +689 )

French Southern Territories ( +0 )

Gabon ( +241 )

Gambia ( +220 )

Georgia ( +995 )

Germany ( +49 )

Ghana ( +233 )

Gibraltar ( +350 )

Greece ( +30 )

Greenland ( +299 )

Grenada ( +1 )

Guadeloupe ( +0 )

Guam ( +1 )

Guatemala ( +502 )

Guinea ( +0 )

Guinea-Bissau ( +0 )

Guyana ( +0 )

Haiti ( +0 )

Heard Island and McDonald Islands ( +0 )

Honduras ( +504 )

Hong Kong ( +852 )

Hungary ( +36 )

Iceland ( +354 )

India ( +91 )

Indonesia ( +62 )

Iran ( +98 )

Iraq ( +964 )

Ireland ( +353 )

Israel ( +972 )

Italy ( +39 )

Ivory Coast ( +0 )

Jamaica ( +1 )

Japan ( +81 )

Jordan ( +962 )

Kazakhstan ( +7 )

Kenya ( +254 )

Kiribati ( +0 )

Kuwait ( +965 )

Kyrgyzstan ( +0 )

Laos ( +856 )

Latvia ( +371 )

Lebanon ( +961 )

Lesotho ( +0 )

Liberia ( +0 )

Libya ( +218 )

Liechtenstein ( +423 )

Lithuania ( +370 )

Luxembourg ( +352 )

Macao ( +853 )

Macedonia ( +389 )

Madagascar ( +261 )

Malawi ( +265 )

Malaysia ( +60 )

Maldives ( +960 )

Mali ( +223 )

Malta ( +356 )

Marshall Islands ( +0 )

Martinique ( +222 )

Mauritania ( +0 )

Mauritius ( +230 )

Mayotte ( +0 )

Mexico ( +52 )

Micronesia ( +691 )

Moldova ( +373 )

Monaco ( +377 )

Mongolia ( +976 )

Montserrat ( +0 )

Morocco ( +212 )

Mozambique ( +258 )

Myanmar ( +0 )

Namibia ( +264 )

Nauru ( +0 )

Nepal ( +977 )

Netherlands ( +31 )

Netherlands Antilles ( +599 )

New Caledonia ( +687 )

New Zealand ( +64 )

Nicaragua ( +505 )

Niger ( +0 )

Nigeria ( +234 )

Niue ( +0 )

Norfolk Island ( +672 )

North Korea ( +850 )

Northern Mariana Islands ( +1 )

Norway ( +47 )

Oman ( +968 )

Pakistan ( +92 )

Palau ( +680 )

Palestinian Territory ( +0 )

Panama ( +507 )

Papua New Guinea ( +224 )

Paraguay ( +595 )

Peru ( +51 )

Philippines ( +63 )

Pitcairn ( +0 )

Poland ( +48 )

Portugal ( +351 )

Puerto Rico ( +1 )

Qatar ( +974 )

Republic of the Congo ( +0 )

Reunion ( +0 )

Romania ( +40 )

Russia ( +7 )

Rwanda ( +250 )

Saint Helena ( +0 )

Saint Kitts and Nevis ( +0 )

Saint Lucia ( +0 )

Saint Pierre and Miquelon ( +0 )

Saint Vincent and the Grenadines ( +0 )

Samoa ( +0 )

San Marino ( +378 )

Sao Tome and Principe ( +0 )

Saudi Arabia ( +966 )

Senegal ( +221 )

Serbia and Montenegro ( +0 )

Seychelles ( +248 )

Sierra Leone ( +0 )

Singapore ( +65 )

Slovakia ( +421 )

Slovenia ( +386 )

Solomon Islands ( +0 )

Somalia ( +0 )

South Africa ( +27 )

South Georgia and the South Sandwich Islands ( +0 )

South Korea ( +82 )

Spain ( +34 )

Sri Lanka ( +94 )

Sudan ( +249 )

Suriname ( +597 )

Svalbard and Jan Mayen ( +0 )

Swaziland ( +268 )

Sweden ( +46 )

Switzerland ( +41 )

Syria ( +963 )

Taiwan ( +886 )

Tajikistan ( +992 )

Tanzania ( +255 )

Thailand ( +66 )

Togo ( +228 )

Tokelau ( +0 )

Tonga ( +676 )

Trinidad and Tobago ( +1 )

Tunisia ( +216 )

Turkey ( +90 )

Turkmenistan ( +0 )

Turks and Caicos Islands ( +1 )

Tuvalu ( +0 )

U.S. Virgin Islands ( +1 )

Uganda ( +256 )

Ukraine ( +380 )

United Arab Emirates ( +971 )

United Kingdom ( +44 )

United States ( +1 )

United States Minor Outlying Islands ( +0 )

Uruguay ( +598 )

Uzbekistan ( +998 )

Vanuatu ( +678 )

Vatican ( +0 )

Venezuela ( +58 )

Vietnam ( +84 )

Wallis and Futuna ( +0 )

Western Sahara ( +0 )

Yemen ( +967 )

Zambia ( +260 )

Zimbabwe ( +263 )
Why book with us?

Discount Deals
Best Deals on Airfares Worldwide

Fast Bookings
Just one call to book any Flight

24/7 Help
Well-trained executives for assistance

100% Secure
Safe payments with robust certification
Popular Routes

Las Vegas ,LAS
2hr 15m
Seattle,SEA
Check Fare
Nonstop
12:00 - 14:15

San Francisco,SFO
2hr 0m
Seattle,SEA
Check Fare
Nonstop
15:00 - 17:00

Chicago,ORD
1hr 20m
Seattle,SEA
Check Fare
Nonstop
13:30 - 14:50

New York,NYC
2hr 20m
Seattle,SEA
Check Fare
Nonstop
16:00 - 18:20

Amsterdam,AMS
2hr 20m
Seattle,SEA
Search
Nonstop
11:00 - 11:30

Punta Cana,PUJ
2hr 20m
Seattle,SEA
Search
Nonstop
10:30 - 05:00
What others say about us

Alex Parkinson
Chief Operating Officer

Wonderful experience!
The concierge expert assigned to me was very knowledgeable and helpful. She simply taken the requirement once and took over the complete burden to compare the best route, price, additional discounts, booking in addition to online check-in. Thanks 911travelshop for providing such a seemless experience!
Fly to Seattle, The Emerald City
Seattle, a stunning destination, is bordered by the Olympic and Cascade Ranges, and nestled between Puget Sound and Lake Washington. A perfect gloomy and rainy place to visit, offering lots of outdoors fun, excellent shopping places, fine restaurants, and even richer coffee. The setting of the sun gives travelers a reason to understand why so many love to flock to this ultimate paradise in the Pacific.
Seattle, being one of the most popular cities in the United States, continues to be a highly preferred destination for new-age travelers. Having emerged as the world's leading centre for the manufacture of high technology and for internet based commerce and linked to global distribution networks, Seattle due its remarkable contributions and innovations, successfully gained a repute of being a city of international economic importance. The city is the chief city of the state of Washington and is the largest metropolis reflecting a highly affluent lifestyle and standard of living.
Seattle sits around a third of the way to the Pacific Ocean from the Cascade Range Snoqualmie Pass, which serves an overland path into the Pacific Northwest interior. Situated on the southeastern shore of the deep inland arm of the northern Pacific Ocean "Puget Sound" with Everett to the north, Bellevue to the east and Tacoma to the South, Seattle has emerged as a major gateway to Asia and Alaska. Seattle-operated passenger cruise ships sail daily via the Internal Channel to southern Alaska. Navigation locks along the Washington Lake Ship Canal enable boats to travel between Puget Sound and Washington Lake. The views beyond the coasts of Puget Sound and Lake Washington is an enticing blend of rolling hills and steep ridges and turns out to be a feast for the eyes.
The city center is about 110 miles south of the U.S.- Canadian border, and the city has a long-standing historical and economic link with British Columbia's Canadian province. Seattle is beautifully surrounded by densely forested Olympic Peninsula and the Cascade Range, providing natural beauty to the region. What makes the city even more dominating are the tall skyscrapers overlooking Elliot Bay coupled with plenty of parks and neighbourhoods. Comprising distinct neighbourhoods and urban districts, the city is notably industrialized in nature. A number of neighborhoods outside the city centre reflects the city's flourishing high-technology sector.
Established in 1911, the Port of Seattle is known to be one of the largest container-cargo ports in the United States and worldwide. The port has container storage facilities covering some 570 acres. eFerries serves neighboring Vashon Island, Bainbridge Island, Bremerton and and places along Puget Sound, amongst others.
Seattle districts reveals an affluent set-up, characterised by decent family homes and townhouses inhabited by factory workers, musicians, scholars, professionals, and that unusual class of technology workers called "microserfs" as named by the novelist "Douglas Coupland". Being closer to the downtown core, the city is recognised as the best place to stay and work in.
Seattle is a vibrant spot that continues to prosper with manufacturing, commercial, and cultural developments and innovations in technology. The seas here brim with magnificent ships, streets with automobiles, railways with transcontinental freighters and trains, and skies with spectacular aircrafts. Due to the tremendous growth of Seattle, the city successfully retains a high standard of social and public services, schooling, and nature, which has earned it the tag of "The Emerald City". Ranked among the top most livable cities in North America and despite the perils of a highly unpredictable information-technology economy, Seattle's fortunes seems to be rapidly blooming and rising.
Seattle Attractions
While the city is considered as a financial and commercial region, people here perceive arts, literature, athletics, and other cultural activities, of great value and importance. Featuring a series of large arenas, multi-story bookstores, hundreds of museums and galleries, and public art, Seattle has made many contributions to popular culture. Seattle has been the home of the iconic rock guitarist Jimi Hendrix's and has been the origin for the grunge sound of the early 1990s, exemplified by world's famous bands including Nirvana, Pearl Jam, Soundgarden, and Mudhoney, etc.
The Seattle Philharmonic Orchestra offers popular concert series, primarily staffed by young musicians. The Seattle Repertory Theater, Washington University School of Drama and Pacific Northwest Ballet have gained national attention for their productions. Founded in 1903, the Seattle Symphony became the first to be conducted by a woman and has published several records of live and studio performances. The symphony also performs in collaboration with Opera Seattle.
Bands like Modest Mouse, Death Cab for Cutie, Band of Horses and others have uplifted the already lively music scene in Seattle even further. The architecturally groundbreaking Experience Music Project museum, designed by Frank Gehry, opened in 2000, showcases the legacy of such performers and artists. Due to the ever-growing music scene and technology development in Seattle, the city is now a major hub for digital development, uniting technology, music and the visual arts.
The city celebrates a diverse mix of cultural activities, tradition of love with arts, positioning itself as a regional and national educational and economic hub. The uniqueness mirrored by the everyday life and popular culture in Seattle speaks of its love for coffee. Seattle is regarded as having the highest coffee consumption in the entire United States, and triggered an overwhelming emergence of hundreds of independent coffee shops that also led to the inception of Starbucks and Tully's retail chains.
The fact of Seattle witnessing gloomy, drizzly atmosphere has been a factor for the popularity of coffee. The caffeinated beverages experienced at the shops and restaurants in this pleasant weather offers an excellent unforgettable experience to travelers.
With over two dozens of museums, the city manages to surprise travelers with exhibits of art and creativity. The museums such as Seattle Art Museum, Seattle Asian Art Museum, the Burke Museum of Natural History and Culture, on the campus of the University of Washington, and the Museum of History and Industry and the Pacific Science Center, offers a delighting experience to art lovers. The Wing Luke Museum of the Asian Pacific American Experience, located in the International District, commemorates the contributions of the Chinese, Japanese, and other Asian cultures to the region's history, politics, and culture.
Besides that, the parks and streets of the town unveils another side of Seattle through public art, including Seattle Center's monumental sculptures. The SODO (South of Downtown) Urban Art Corridor began creation of a landscaped district with murals and sculpture gardens in the early 90's. Resting on the waterfront overlooking Puget Sound, the Olympic Sculpture Park features great sculptures by Louise Bourgeois, Alexander Calder, Ellsworth Kelly, Louise Nevelson and others.
The Langston Hughes Performing Arts Center serves as place of first choice for Seattle's literary community. The center is based in a former synagogue designed and perfected by architect B. Marcus Priteca.
Things to do in Seattle
Experience thrill like never-before on Space Needle
Space Needle, Seattle's most famous landmark offers travelers a choice to reach an extreme height to experience the thrill or experience high-speed glass elevator rides up to 520 feet above downtown observation deck. The landmark, known to be designed in just 400 days for the 1962 World's Fair, offers incredible views of Seattle skyline, Elliot Bay, and snowcapped Mount Rainier. For travelers with a bit of love for different experiences, the revolving restaurant at the top allows them to lunch with a twist or witness city shining in the night. The landmark is 605-foot-tall and is regarded as the town symbol.
Speed travel with Seattle Center Monorail
Seattle Center Monorail is another creation of the World's Fair. Connecting Seattle center with Space Needle home and other renowned attractions to Westlake Center downtown, Seattle Center Monorail is a historic landmark that can hit a speed of 45 miles per hour, linking streets of town between skyscrapers.
Be amazed at Museum of Pop Culture
The museum exhibits an exciting mix of rock, science fiction and pop culture all together. Built by Frank Gehry, the structure seems like a broken guitar while the exhibits inside suitably showcases history of independent video gaming, horror movies to Nirvana, the Seahawks and much more. The museum turns out to be the perfect attraction for tourists interested in witnessing the developments in spheres of culture, art, creativity, etc.
Learn interactively at Pacific Science Center
The Pacific Science Center is a family friendly museum that has a lot to educate and enlighten tourists about different Sciences. This is where Science is interestingly a reality and defines everything about life. Visitors here can explore and discover the outer world beyond our planet. The museum amazingly educates about everything in the planetarium and provides an opportunity to experience and witness the habitats of creatures at the Tropical Butterfly House. Be it a study, findings or theories of science or developments that continue to shape our world, Pacific Science Center is truly a delight for visitors intrigued to know about Why, What and How.
Entertain Yourself at Pacific Northwest Ballet
Pacific Northwest Ballet is one spot that entertains, excites and amaze all at once. The place stages a series of classical and contemporary shows performed in the magnificent McCaw Hall of Seattle Center among the top echelon of dance companies worldwide. The place features superb performances that never fails to impress all. The performances are executed under the guidance of acclaimed dancer Peter Boal. To make visit even more rewarding and fulfilling, one should choose to witness "The Nutcracker," the newly revised version of the annual holiday classic.
Shop, Eat & Drink like a Pro at Pike Place Market
Pike Place Market is one of the most popular places in Seattle that one can never afford to ignore. The place is not just a tourist attraction but an entire job market in itself, drawing sellers and buyers all at one place. The place spread across 7 acres features food and fresh produce stalls, craft market, small shops and places to eat and drink. Known popularly for the set of first Starbucks cafe, the place is an ultimate choice for over 225 local artisans showcasing their products, streets musical performers and food curators, etc. Visitors with a large appetite for all day excitement can choose to spend an entire day here and experience a day happening like never before. Recently, the market added popular landmark extensions of Marketfront, including an open-air plaza and Elliott Bay spectacular vistas.
Fall in love with art and geography at Seattle Art Museum
Being the city's largest museum from the 30's, Seattle Art Museum features an extensive collection of art and geography. Visitors visiting here can also be at the Olympic Sculpture Park, which is an open-air extension of the museum along the seafront that provides unforgettable views and cherishable experiences.
Central Public Library, A One-of-its-kind
Central Public Library is a uniquely architecturally designed library built entirely with ample glass that can cover over five huge football stadiums. Visitors with a love for reading can head upwards to the 10th floor to engage in reading within a bright space while enjoying views of Elliott Bay. Visitors visiting here can choose to make the most of their time by opting for a self-guided cellular tour by dialing a dedicated number.
360-degree fabulous city views at Smith Tower
Smith Tower, known to be the first skyscraper built in 1914 never fails to astonish visitors. The tower is one of the most popular attractions for witnessing views from the extreme top and have a 360-degree glimpse of the city. The manually operated elevators to the 35th-floor observatory and the cocktail offerings at temperance tower bar makes it a highly popular spot.
Witness the marine life at Seattle Aquarium
The Seattle Aquarium is not just a popular spot but an entire habitat in itself. The marine creatures here thrive and dominate the aquarium. Visitors visiting here can take a closer look at creatures like Salmon, Sea Otters, Puffers and Giant Clams etc. Float in the underwater dome on overhead sharks or interact with sea anemone. The place offers exciting and thrilling views of Scuba divers feeding the rays.
Excellent sightseeing experience at Seattle Great Wheel
Installed in 2012, the Grand Wheel quickly became a part of the city's skyline. Its position on the end of Pier 57 brings a whole new dimension to sightseeing. Visitors here can go around 3 revolutions to see the city, water and mountains on the horizon in one of the air-conditioned gundolas.
Space and Air collection at Museum of Flight
The Flight Museum is one of the country's largest air and space collection centers, and has a series of items like space shuttle trainer tours and flight simulators for NASA – such as a Boeing Lunar and an Eisenhower-era air force one.
Woodinville Wine Country
Woodinville Wine Country features over 100 wineries and tasting rooms (including the first state winery, Chateau Ste. Michelle). The place offers something for all the wine lovers.
The Future of Flight Aviation Center & Boeing Tour
This sealset, with a worthwhile experience in the vicinity of Mukilteo, allows visitors to tour Boeing, the largest building in the world, by volume, in order to see 747, 777 and Dreamliners. The factory in the Future of Flight Aviation Hub, features informative literature on the development of aircrafts, from jet fuel to airport entertainment systems.
Kerry Park
The picturesque view of the Queen Anne from the north faces the skyline of Seattle. It's a perfect place to enjoy the panorama of the city with Space Needle, Elliott Bay, skyscrapers in the city center and, on clear days, Mount Rainier.
Pioneer Square
The original downtown Seattle is packed with beautiful old Romanesque houses, underground tours under the streets that show the remains of the first houses and an ever-slate of hip shops and restaurants. Explore the ivy-covered buildings of Pioneer Square and walk into pubs, shops and secret treasures like Waterfall Garden Park.
Experience Mouth-watering dishes at Chinatown-International District
The Chinatown Gate offers the finest food and welcomes for a distinctive experience. After having loaded yourself with all kinds of food, visit the Wing Luke Museum devoted to the American Asian Pacific experience or practice pinball game at the Seattle Pinball Museum.
Relax at the Ballard Locks
The Ballard Locks century-old is located in the Washington Lake Ship Canal. Travelers can witness the views of dynamic water levels providing a boat lift for ships and kayaks that travel between Puget Sound's freshwater lakes and salt water. Even worth a visit are the on-site botanical garden and fish ladder.
South Lake Union
In Lake Union, which is often busy, there are a number of seaplanes and boats, even the floating Sleepless home in Seattle, to the north-east of downtown. Step out to boat rentals and tours at the Wooden Boats Depot to discover the booming bar and restaurant scene in the area.
Kenmore Air
The view from Kenmore Air's Seattle Seaplane Tour is unsurpassed if you want to get a deeper look into the area. For an exhilatory launch, leisure flight and gentle landing on the surface, board a floatplane at Lake Union.
Museum of History & Industry
This Lake Union museum also known as MOHAI, encapsulates the story of Seattle with a slice of intelligent culture, a dose of technology and quaint artifacts all around. Permanent exhibits showcase everything from the history of the city to new modern-age advancements.
Starbucks Reserve Roastery & Tasting Room
The Roastery & Tasting Room is a coffee-like wonderland from Willy Wonka, where special drinks, various brewing processes, a cafe library and many other items are found.
Interesting Facts
Were you aware that Seattle is where Starbucks, the biggest coffee chain of the world, was born?
Here are 10 fun facts about Seattle:
1. The land that is now the city of Seattle has been inhabited for at least 4,000 years.
2. Seattle is the birthplace of Starbucks, the world's largest coffee chain. You can buy a unique mug (if you collect them) at the original Starbucks in Pike Place Market, first opened in 1971.
3. The bridge that spans Lake Washington to Seattle and Medina is the lengthiest floating bridge in the world. It is officially the The Governor Albert D. Rosellini Bridge at Evergreen Point. When you travel on I-90 from Seattle to Mercer Island, you travel on the world's first floating bridge, built in 1950
4. Medina is home to the wealthiest individual in the United States, Bill Gates, Microsoft's co-founder and ex-chairman. As per the ranking of Forbes in September 2013, Mr Gates has a net worth of $72 billion.
5. The first gas station in the world opened at East Marginal Way in 1907 in Seattle.
6. Seattle has the highest percentage of people graduating from school or higher, and is considered the most literate city in the world.
7. People in Seattle buy the most sunglasses per capita than any other U.S. city.
8. Seattle was the first city to have police on bicycles.
9. The largest man-made island in the U.S. is Seattle's Harbor Island.
10. The Boeing Company, founded in the Seattle area by William Boeing, was originally a boat company. Mr. Boeing was fascinated with flying and airplanes.
Best time to visit Seattle
September to October is the perfect time to visit Seattle. Summer marks the high season of the region, which means that room rates and availability will rise while cold winter will deter even the most desirable tourists from visiting. However, early fall is a nice spot for tourism: The summer weather dissipates, leaving several (and lower) hotel rooms to take over. Spring now provides lower lodging prices and warmer weather, but rain and colder breezes are likely to occur. Travelers are advised to put on the right clothing to prevent getting sick due to chilly winds and indeed, the almost persistent drizzle.
The climate in Seattle is temperate, with mild summers and gentle winters. To the west, the Olympic Mountains provide protection against the heavy winter rains that often inundate Washington's Pacific coast, while the tall Cascades to the east shield the city from midcontinental extremes of heat and cold. Average July high temperatures rarely reach mid-70s F (about 24 ° C), although average January highs are in the upper 40s F (about 8 ° C). The temperature drops below freezing annually for around 10 to 15 days. The sky is frequently overcast, due to the confluence of warm continental and oceanic weather systems.
Transportation in Seattle
Seattle is served by an extensive network of national, federal, and state highways and local roads; two interstate highways pass through the town, and pontoon bridges span Lake Washington into the town center. The city government embarked on an ambitious program in the 90s to strengthen bridges to make earthquake resistant and enhance protection.
Modes of transportation in Seattle include bus lines and a rail network in the greater Seattle area served by three large intermodal rail yards. Several Amtrak passenger routes link Seattle with Oregon and California cities and as far as Chicago with points to the east. By 2009 a light rail system began serving Seattle and its surrounding area. The 1-mile monorail of the city, launched at the World Fair in 1962, is a popular tourist attraction and offers easy transportation between Seattle Center and the shopping area of downtown. Most of the pick-and-drop transportation points are just at the walking distance. Travelers from doorstep can reach to the bus stop or from a car park to a table in a favorite restaurant, within a few minutes. Discover the city on a bicycle as these can be hired to go to work, go to school or drop off your kids. Travelers familiar with the road rules can take a bike and with help of a map can explore the community and more. There are a wide variety of transit options in Seattle, be it on land or on the sea. The transportation in Seattle continues to improve to ensure interconnectivity and on-time arrivals. Moving products in and out of Seattle is a crucial factor as the city's freight movement is the only means to ensure deliveries on time.
For even greater ease of travel, visitors here can take a taxi or call for a journey on a smartphone with just a tap. One can also opt for shared car services offered by several companies. Travelers opting to drive by themselves can also find a parking space easily in Seattle. The city's on-road parking and ePark program ensures hassle-free round-the-clock parking facility.
Shopping in Seattle
For travelers seeking the latest designer fashion, Seattle has a lot to offer, even for those searching for one-of-a-kind crafts and artisan gifts.
Seattle is a shopper's paradise comprising a series of independent stores, big retailers to antiquities, souvenir shops, and specialty food suppliers. Travelers can visit hundreds of stores, including the Nordstrom flagship store and venture to brand outlets like Filson, Brooks Running, and REI, as well as other Seattle national brands. Enjoy charming shopping streets across distinctive neighbourhoods and engage in exciting discoveries in local markets, antique malls and thrift shops.
Shop at Belltown
Belltown features some of the most curated selection of local and handmade clothing; exclusive one-of-a-kind pieces are showcased at the shop's popular trunk shows. Some of the other remarkable offerings here include Singles Going Steady's enormous collection of vinyl, CDs, and band paraphernalia. Browse elevated staples for guys and gals at Kuhlman.
The other must-visit shops here include Canlis Glass Gallery & Studio and Seattle Glassblowing Studio & Gallery, plus other artsy shops and galleries.
Shop at the Downtown
Indulge in a retail therapy at newly revamped Pacific Plaçae comprising stores such as Daiso, Zara, Lululemon and Tiffany & Co. Shop top-of-the-line trends and designer clothing at Nordstrom's, or check-out the eclectic female accessories and garments at Sandylew. Moorea Seal here offers clothes, jewellery and beauty items made in the US while antique items or gifts can be found at the Watson Kennedy Fine Home.
Of Course for luxury products, visitors can check-out Macy's that features to-die-for jewelleries and Tiffany & Co. offering incredible watches. Besides these, a lot can be found at several other favorite shops within the multilevel Nordstrom flagship store and Westlake Center that provides a unique shopping experience to all.
Shop at Chinatown-International District
The Momo in the Chinatown International District is known to be one of the top hotspot that offers a vibrant collection of clothes, jewelry, and home goods from local and international designers. For shoppers looking for style clothing, trendy Moksha is another stop-shop engaged in the sale of cutting-edge fashion and streetwear. Local supermarket Uwajimaya features a huge array of colorful fresh and prepared foods, imported and regional products, a diverse food hall. For title-lovers, Kinokuniya is an eclectic Japanese bookstore. While strolling through these spots, travelers can stock up on your favorite blends of tea at New Century Tea Gallery or browse Deng Studio & Art Gallery for striking artworks and supplies.
Uwajimaya is popular for exotic Asian groceries, dishes, cookware and other incredible gift items that travelers can't afford to miss-out.
Shop at The outlets
A number of outlets in Seattle offer an array of products from popular Brand-names at affordable rates. The outlets are spread across the city. Some of these are Centralia Outlets, Seattle Premium Outlets, The Outlet Collection | Seattle, and North Bend Premium Outlets, etc.
Shop at the Pike Place Market and the Waterfront
Pike place market is an ultimate shopping spot for travelers seeking local jewelry, pottery, candles and mementos such as t-shirts, coffee, jams and artisan chocolates. Also for more clothing options travelers can head to nearby store locations of Simply Seattle and Seattle Shirt Co.
Shop at Ballard
Ballard undoubtedly happens to be an ultimate paradise for reading lovers as the Secret Garden Books, the oldest independent bookshop, and Push/Pull, a subterranean store specializing in underground art and comics has a lot to offer. Music fans won't be able to resist the vinyl selection at Sonic Boom Records and Bop Street Records. Annie's Art & Frame and Monster: Art, Clothing & Gifts offers Seattle-inspired posters, mugs, and T-shirts and fun and funky merchandise. The most elegant accessories, trendy clothing and home-decor items can be found all along Ballard Avenue NW in small, independent shops.
Seattle Tacoma International Airport
Seattle-Tacoma International Airport also known as Sea-Tac, 13 miles (21 km) south of the city centre, is a major gateway that links Asia, Europe and North America, and is one of the leading international passenger airports in the United States. Operated by hundreds of airlines, many of which are freight carriers (including Alaska Airlines, headquartered in the city), the airport is amongst the busiest airports in the United States.
Popular Destinations
Last updated at 23:52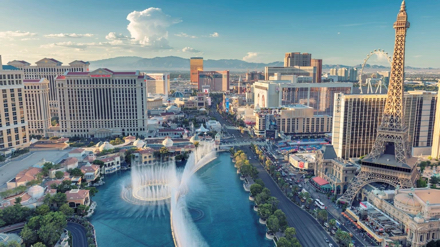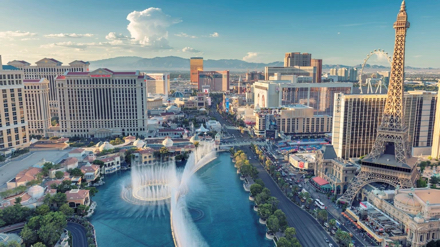 A property of every kind
in New York