Looking for best airfares and convenient bookings?
It's FREE until 3 bookings.

+ 1
No result found

Afghanistan ( +0 )

Albania ( +355 )

Algeria ( +213 )

American Samoa ( +0 )

Andorra ( +376 )

Angola ( +244 )

Anguilla ( +1264 )

Antarctica ( +0 )

Antigua and Barbuda ( +1268 )

Argentina ( +54 )

Armenia ( +374 )

Aruba ( +297 )

Australia ( +61 )

Austria ( +43 )

Azerbaijan ( +994 )

Bahamas ( +1242 )

Bahrain ( +973 )

Bangladesh ( +880 )

Barbados ( +1246 )

Belarus ( +375 )

Belgium ( +32 )

Belize ( +501 )

Benin ( +229 )

Bermuda ( +1441 )

Bhutan ( +975 )

Bolivia ( +591 )

Bosnia and Herzegovina ( +387 )

Botswana ( +267 )

Bouvet Island ( +0 )

Brazil ( +55 )

British Indian Ocean Territory ( +0 )

British Virgin Islands ( +0 )

Brunei ( +673 )

Bulgaria ( +359 )

Burkina Faso ( +226 )

Burundi ( +0 )

Cambodia ( +855 )

Cameroon ( +237 )

Canada ( +1 )

Cape Verde ( +238 )

Cayman Islands ( +1345 )

Central African Republic ( +0 )

Chad ( +235 )

Chile ( +56 )

China ( +86 )

Christmas Island ( +0 )

Cocos Islands ( +0 )

Colombia ( +57 )

Comoros ( +0 )

Cook Islands ( +682 )

Costa Rica ( +506 )

Croatia ( +385 )

Cuba ( +53 )

Cyprus ( +357 )

Czech Republic ( +420 )

Democratic Republic of the Congo ( +0 )

Denmark ( +45 )

Djibouti ( +253 )

Dominica ( +0 )

Dominican Republic ( +1 )

East Timor ( +0 )

Ecuador ( +593 )

Egypt ( +20 )

El Salvador ( +503 )

Equatorial Guinea ( +240 )

Eritrea ( +291 )

Estonia ( +372 )

Ethiopia ( +251 )

Falkland Islands ( +0 )

Faroe Islands ( +0 )

Fiji ( +679 )

Finland ( +358 )

France ( +33 )

French Guiana ( +689 )

French Polynesia ( +689 )

French Southern Territories ( +0 )

Gabon ( +241 )

Gambia ( +220 )

Georgia ( +995 )

Germany ( +49 )

Ghana ( +233 )

Gibraltar ( +350 )

Greece ( +30 )

Greenland ( +299 )

Grenada ( +1 )

Guadeloupe ( +0 )

Guam ( +1 )

Guatemala ( +502 )

Guinea ( +0 )

Guinea-Bissau ( +0 )

Guyana ( +0 )

Haiti ( +0 )

Heard Island and McDonald Islands ( +0 )

Honduras ( +504 )

Hong Kong ( +852 )

Hungary ( +36 )

Iceland ( +354 )

India ( +91 )

Indonesia ( +62 )

Iran ( +98 )

Iraq ( +964 )

Ireland ( +353 )

Israel ( +972 )

Italy ( +39 )

Ivory Coast ( +0 )

Jamaica ( +1 )

Japan ( +81 )

Jordan ( +962 )

Kazakhstan ( +7 )

Kenya ( +254 )

Kiribati ( +0 )

Kuwait ( +965 )

Kyrgyzstan ( +0 )

Laos ( +856 )

Latvia ( +371 )

Lebanon ( +961 )

Lesotho ( +0 )

Liberia ( +0 )

Libya ( +218 )

Liechtenstein ( +423 )

Lithuania ( +370 )

Luxembourg ( +352 )

Macao ( +853 )

Macedonia ( +389 )

Madagascar ( +261 )

Malawi ( +265 )

Malaysia ( +60 )

Maldives ( +960 )

Mali ( +223 )

Malta ( +356 )

Marshall Islands ( +0 )

Martinique ( +222 )

Mauritania ( +0 )

Mauritius ( +230 )

Mayotte ( +0 )

Mexico ( +52 )

Micronesia ( +691 )

Moldova ( +373 )

Monaco ( +377 )

Mongolia ( +976 )

Montserrat ( +0 )

Morocco ( +212 )

Mozambique ( +258 )

Myanmar ( +0 )

Namibia ( +264 )

Nauru ( +0 )

Nepal ( +977 )

Netherlands ( +31 )

Netherlands Antilles ( +599 )

New Caledonia ( +687 )

New Zealand ( +64 )

Nicaragua ( +505 )

Niger ( +0 )

Nigeria ( +234 )

Niue ( +0 )

Norfolk Island ( +672 )

North Korea ( +850 )

Northern Mariana Islands ( +1 )

Norway ( +47 )

Oman ( +968 )

Pakistan ( +92 )

Palau ( +680 )

Palestinian Territory ( +0 )

Panama ( +507 )

Papua New Guinea ( +224 )

Paraguay ( +595 )

Peru ( +51 )

Philippines ( +63 )

Pitcairn ( +0 )

Poland ( +48 )

Portugal ( +351 )

Puerto Rico ( +1 )

Qatar ( +974 )

Republic of the Congo ( +0 )

Reunion ( +0 )

Romania ( +40 )

Russia ( +7 )

Rwanda ( +250 )

Saint Helena ( +0 )

Saint Kitts and Nevis ( +0 )

Saint Lucia ( +0 )

Saint Pierre and Miquelon ( +0 )

Saint Vincent and the Grenadines ( +0 )

Samoa ( +0 )

San Marino ( +378 )

Sao Tome and Principe ( +0 )

Saudi Arabia ( +966 )

Senegal ( +221 )

Serbia and Montenegro ( +0 )

Seychelles ( +248 )

Sierra Leone ( +0 )

Singapore ( +65 )

Slovakia ( +421 )

Slovenia ( +386 )

Solomon Islands ( +0 )

Somalia ( +0 )

South Africa ( +27 )

South Georgia and the South Sandwich Islands ( +0 )

South Korea ( +82 )

Spain ( +34 )

Sri Lanka ( +94 )

Sudan ( +249 )

Suriname ( +597 )

Svalbard and Jan Mayen ( +0 )

Swaziland ( +268 )

Sweden ( +46 )

Switzerland ( +41 )

Syria ( +963 )

Taiwan ( +886 )

Tajikistan ( +992 )

Tanzania ( +255 )

Thailand ( +66 )

Togo ( +228 )

Tokelau ( +0 )

Tonga ( +676 )

Trinidad and Tobago ( +1 )

Tunisia ( +216 )

Turkey ( +90 )

Turkmenistan ( +0 )

Turks and Caicos Islands ( +1 )

Tuvalu ( +0 )

U.S. Virgin Islands ( +1 )

Uganda ( +256 )

Ukraine ( +380 )

United Arab Emirates ( +971 )

United Kingdom ( +44 )

United States ( +1 )

United States Minor Outlying Islands ( +0 )

Uruguay ( +598 )

Uzbekistan ( +998 )

Vanuatu ( +678 )

Vatican ( +0 )

Venezuela ( +58 )

Vietnam ( +84 )

Wallis and Futuna ( +0 )

Western Sahara ( +0 )

Yemen ( +967 )

Zambia ( +260 )

Zimbabwe ( +263 )
Why book with us?

Discount Deals
Best Deals on Airfares Worldwide

Fast Bookings
Just one call to book any Flight

24/7 Help
Well-trained executives for assistance

100% Secure
Safe payments with robust certification
Popular Routes

Austin,AUS
1hr 50m
San Jose,SJC
Check Fare
Nonstop
17:20 - 19:10

Baltimore,BWI
7hr 40m
San Jose,SJC
Check Fare
Nonstop
05:15 - 12:55

Houston,IAH
2hr 30m
San Jose,SJC
Check Fare
Nonstop
09:35 - 12:05

Anchorage,ANC
19hr 35m
San Jose,SJC
Check Fare
Nonstop
12:45 - 08:20

Paris,PAR
19hr 35m
San Jose,SJC
Search
Nonstop
12:40 - 19:45
What others say about us

Christina Brown
Stay at Home Mother

The trip was Awesome
Thanks team for taking care of my visit to mom's during christmas. You guys scored me the best flight, when almost every online site and agents told me tickets were sold off. I am coming back for all my future bookings!
Fly to The Silicon Valley, San Jose
San Jose is a special place of creative spirit, called the capital of Silicon Valley. Whilst it has a distinct city centre, San Jose is a broad metro area characterized as much by its suburban districts as by the high-rise in its business district. The proximity of San Jose to other Silicon Valley tech hubs, including Google in Mountain View and Apple in Cupertino, binds San Jose 's tech hub role. However, the metro area maintains its character with its unique attractions such as the 160-room, maze-like Winchester Mystery House, a 120 acre flea market with ponies, and a monopoly board larger than life.
San Jose, cradled by the foothills of the mountains of Santa Cruz and Diablo, provides a perfect environment for outdoor dwellers, with its proximity to the ocean, to Sierra Nevada and to the vineyards.
It was called Villa Nueva when settled in 1736 and was located at the long, fertile Valle Central, at 3,800 feet (1,160 metres ) above sea level. During the Spanish colonial era, San José gradually developed as a tobacco hub. The national capital was transferred in 1823 from the nearby Cartago. In the 1840s the city became one of the major coffee production centres, and in the 19th century, it remained the main source of Costa Rican revenue.
In the 20th century, both in population and in area, the political , social and economic center of Costa Rica, San José developed quickly. The majority of neighbourhoods around the city center have been designed into a grid pattern. The number of industrial facilities flourished after 1950. San Jose is an significant transport center on the Inter-American highway and the crossroads between the Atlantic and Pacific Expressway are also significant. In 1990, after the Contra war ended in neighboring Nicaragua, air traffic at International Airport west of the city increased, and continues to do so as a result of its popularity among touristic professionals.
The town is home to the University of Costa Rica (1940), the oldest and most diverse of San Jose 's four public universities. Substantial number of international students come to these universities, and to various other private universities in San Jose, due to Costa Rica's stability and democratic credibility.
A 19th century cathedral and the National Theater, modeled on the Paris Opéra, are two of the town's historic buildings. Downtown San José has a unique series of squares that reflects progressive and democratic values in the country — especially plazas for democracy, culture and social security. There's a small park in memory of the visit of U.S. President John F. Kennedy to the nation in 1963. Various collections of goldwork and binational cultural centers from pre-Colombia are among the city 's key sights. In the former army garrison is located the National Museum, renowned for its archeological and historical exhibits.
Things To Do in Silicon Valley
San Jose, Costa Rica's business and residential hub, has plenty to offer for sightseeing and things to do all night and day long.
Barrio Bird Walking Tour
It's not your ordinary tour! Barrio Bird San Jose Walking Tours are insightful, informative, enjoyable, designed to show and reflect that you do not get from a guidebook.
And after your tours, you can pair your tour with a massage and yoga to relax after an exploration or travel.
Museums Exploration
It will be difficult to explore all in one trip, since there are many museums in San Jose.
One good starting point may be the Costa Rican Museum of Art, which was once Costa Rica's first international airport, situated inside an architecturally interesting structure.
Experience Breath-taking Views from The Holiday Inn
It sounds strange, but from the top of this building you can have the best view of downtown San Jose. There is a dress code and it's about $8 for lunch.
Mercado Bourbón
You will go to this if you want to see a Costa Rican market more authentic than Central Market that is a little bit tourist-oriented.
Don't take any valuable materials as Mercado Bourbon and the surrounding streets are pretty sketchy
Teatro Nacional
The National Theater of Costa Rica is a beautiful neoclassical structure, and you must attend an event to see the interior that is still in the original form.
You may attend shows at lunch or in the evening, and buying tickets is typically as easy as showing up right prior to the show. The cost of tickets is low generally below $10.
Great Pleasures Away from San Jose
Volcanoes
Volcanoes Poas and Irazu are about 1 hour away from San Jose. which are North and northeast, respectively.
The bright and early morning time is the best to view craters as the afternoon clouds roll in to cover the view. Take a jacket – its quite freezing up there.
Jaco Beach
Jaco from San Jose is about an hour's drive. Discover the beach and live in a crazy party scene throughout the night.
If you want something calmer, try to find beautiful, crowdless beaches a little bit south.
Coffee Tour
Some of the best coffee tours in the country are just outside San Jose city center.
Great Restaurants in San Jose
Soda La Vasconia – Calle 5 and Avenida 1.
This is where traditional Costa Rican dishes are served. Inexpensive, lively décor, and a karaoke bar – what else would you wish?
Tin Jo
100 east and 125 north of Casa del Tornilla, a variety of Asian dishes are served in this restaurant.
Café Moro
This restaurant located in Barrio Amon on the lower level of old Moorish style castle, is popularly known for serving delicious Mediterranean cuisine!
El Steinvorth
50 meters north of the Wendy's on Avenida Central, opens at 4 pm. This restaurant/bar is like a speakeasy; there is no sign.
It's inside the art nouveau style building. Eat there during the day and party at night.
Energetic Nightlife in San Jose
Club Vertigo
This is THE club in Costa Rica. Vertigo has hosted world-famous DJs such as Danny Tenaglia and Sasha. It has been featured in numerous electronic music magazines as being one of the top clubs in Central America.
It's inside what looks like an old dull office building on Paseo Colon, so look for the line of stylishly dressed people standing outside.
Lubnan
Also located on Paseo Colon, Lubnan is known for its house music Wednesdays. (they also serve up delicious authentic Lebanese food).
La Chicharronera
La Chicha is located 50 meters south of Parque España and is more of a laid back locals bar
There is no cover, and you can listen to rock and funk while you dance or chill out.
If you are staying on the outskirts of San Jose, check out Club 212 in Heredia for electronic dance music, or Jazz Café in Escazu or San Pedro for popular live musicians playing jazz, rock, and Latin music.
MouthWatering Dishes of Silicon Valley
Casado, or Comida Tipica
The most typical dish in Costa Rica consisting of beans, rice, fried plantains, a salad, and a choice of meat between chicken, fish, pork, or steak with grilled onions.
Casado can be found at any time of day or night in every restaurant and soda (Costa Rican diner).
Ceviche
This popular boca can be found in most restaurants and some sodas.
Refrescos
These freshly squeezed fruit juices taste best in Costa Rica because the fruit is so fresh! On a hot day, stop by a batido joint to enjoy your refresco frozen, smoothie style.
Life & People of San Jose
With almost 2 million people, San Jose has gradually outlasted San Francisco, and is one of the largest metro areas in the USA and the largest in the Bay Area. San Jose has been influenced by a number of cultures since it evolved from Spanish pueblo to a technological center. Most districts of the region have a rich influence of Latin or Asian. The entire Metro area, as is a Japan town with 125 years of history, is home to central/ south American and Vietnamese enclaves.
Students and singles tend to stay downtown, while families and the elderly are attracted to Willow Glen 's busy and tree-lined streets and suburbal districts such as Cambrian or Blossom Valley. However,due to the already high living costs in San Jose, homes in these communities are out of reach for many residents.
More than half of the population of the metro region is not religious. Many who appear to be Catholic or from other forms of Christianity.
Unpredictable Weather in San Jose
In San Jose, the average temperature varies a bit. Two cold weeks throughout the winter with a very low probability of rain or snow in the year, temperatures are good most of the year. The city is temperate relative to tourist destinations worldwide, in the 64th percentile for nice weather. The hottest months are in August, July and then September, if you're looking to visit during the most warm time. The warmest season is normally from the end of August to the beginning of September, where the peak temperatures are around 86.1 ° F at night and are never below 59.5 ° F at night.
San Jose Average temperatures by month daily highs provides the best indication of weather. A much smaller average usually only means that it gets colder at night.
To Experience the Rain & Snow in San Jose
If you're planning trip during dry weather, July, August and May will be the months with the lowest probability of substantial precipitation in San Jose. At the beginning of May is the lowest probability of rain or snow. For instance, no average precipitation days occur on the week of 30 April. In comparison to the week of December 17, it is likely to rain or snow with an average of 2 days of heavy precipitation.
When is it Humid & Windy?
San Jose has some lightly muggy months on the other side of the year with fairly humid weather. May is the least humid month (48.7% relative moisture), and December is the most humid month (61.6%).
Usually, wind is calm in San Jose. May, followed by June and April, are the windiest months. May's average wind speed is considered a "soft breeze" of around 6.8 knots (7.8MPH or 12.5 KPH). The maximum sustained (peak-level wind speeds of more than a few moments) are from early to mid-April, with average highest sustained velocity of 15.5 knots, which is considered to be a mild breeze.
Must See Attractions in San Jose
San Jose, California's third largest city, is considered Silicon Valley's civic center. It's also renowned for its mild, sunny weather that allows attractions such as the Municipal Rose Garden to thrive all year round. The old one and the new ones are blended into the lively downtown area with historic streets such as the San Pedro Square leading to modern cultural sites, such as the Tech Interactive Science Centre.
It is real fun to visit the San Jose Art Museum and spend some time in the downtown at the plaza de Cesar Chavez , which is another enjoyable thing for you to do. The cheering on San Jose Sharks is another famous sight for fans of NHL hockey at the state-of-the-art SAP Center. The river Guadeloupe crosses the middle of the city, and the various trails of downtown Guadalupe River Park & Gardens are mostly enjoyed by visitors and residents.
Region's history can be witnessed and explored at the Santa Clara University in San Jose, founded in 1851, centered around the 18th century mission of Santa Clara de Asís. Tourist attractions such as the Winchester Mystery House and the Rosicrucian Egyptian Museum provide family-friendly indoor experiences for the rare rainy days of San Jose. The Bay Area's largest city, San Jose, is linked to several public transport routes to other cultural hubs like Palo Alto and San Francisco.
Municipal Rose Garden
The Municipal Rose Garden was built in 1927 and has grown into one of the city's most visited places. Much of this five hectares park in the middle of a lovely city district is occupied by rows and rows of roses, with peak flowering during May. The Municipal Rose Garden is famous for stroll, picnic and family photo-shooting open to the public for seven days a week and with free admission.
The Rose Garden has a manicured green area and a natural arena surrounded by a ring of redwood trees, along with thousands of rose bushes and hundreds of various kinds – another highlight being one the best places to marry in San Jose.
Rosicrucian Egyptian Museum
The Rosicrucian Egyptian Museum held the largest authentic collection of ancient Egyptien artifacts in the west of North America. Including discovered jewelry and houseware to tomb tours and hieroglyphic samples depicting the ancient Egyptian everyday life through the afterlife, the museum's exhibits. The Alchemy Gallery, which is new to the museum, is the first of its kind in the United States and features a large alchemy lab reproduction.
The main museum is situated a short walk from the Rose Garden Municipality and is the center of the Rosicrucian Park, a stunning landscaped area that highlights the Museum' s Egyptian architecture. The Rosicrucian Temple and the historical Rosicrucian Planetarium are other attractions inside the Rosicrucian Park. There are regular activities, seminars and other special programmes, including mummification seminars, in the museum. Tourists can take part in the planetarium show.
Downtown San Jose
San Jose downtown is always buzzing with activities, the largest Bay Area city and the third largest city in California. The city center of San Jose is filled with cafes, shops and civic institutes, including The Tech Interactive and the San Jose Art museum, which combine contemporary cultural appeal with historical architectogenics. Plaza de Cesar Chavez is a two-acre green area with all the attractions.
The San Pedro Square, one of the most popular areas of the city, is situated in the city centre, as well as is one of the trendy sections with outside seating areas, live music and restaurants all around. The San Pedro Square Market, which includes an growing array of restaurants, is modern public food hall inside the square. Each Friday throughout the year San Pedro Square also hosts a farmers' weekly market.
Santana Row
Santana Row is the first trade and entertainment place with a vibrant blend of shopping , dining and foot traffic. great Name-brand stores such as Kate Spade and Gucci line the Mediterranean outdoor shopping plaza along the footpaths of Santana Row, next to well-reviewed restaurants offering great dishes ranging from fine Italian cuisine to casual street tacos. Santana Park is a fantastic central location in Santana Street, a manicured green area with nearby ice cream shops in the vicinity.
Walking through Santana Row is a fun walk, particularly when the streets mix with neon signs to create an enticing atmosphere in the evening. Santana Row provides a complimentary Summer Music Series full of local activities, including free yoga and a Children's Bash at the end of the month. Hotel Valencia offers spacious rooms and suites overlooking Santana Avenue, which are an ideal place to spend the night.
The Tech Interactive & Plaza de Cesar Chavez
Plaza de Cesar Chavez, also known as Cesar Chavez Plaza, is main attraction in San Jose downtown. The park is spread over two colorful hectares in a concrete setting, with shade trees, park benches and an activity hum. The park is a popular spot for hanging out. The nearby city center museums are another reason Cesar Chavez Park is so famous.
The Tech Interactive is one of the city center's most visited museums across the street from Cesar Chavez Park. The family-friendly museum blends education and entertainment with award-winning exhibitions, including immersive displays and state of the art galleries focussing on technology. The Tech Institute has a wide variety of educational programmes, including documentaries and family-friendly hit films, for adults and children, as well as an IMAX theater.
The San Jose Museum of Art and the St. Joseph Cathedral are two of the other downtown attractions that come out of Plaza de Cesar Chavez Park. One block away from The Tech Interactive, the San Jose Centre, with frequent Broadway shows and regional events, offers other cultural attractions.
Winchester Mystery House
Winchester Mystery House used to be residence of Sara Winchester, widow of William Winchester and heiress of Winchester's great fortune from the production of Winchester repeating rifle — also referred to as "the gun that won the west." Sara Winchester moved to San Jose in 1886 after her husband and infant's early death and initiated an almost 50-year renovation project on an eight-room farmhouse. The Winchester 's Mystery House Sara Winchester built the Winchester Mystery House over the course of five decades, hosting thousands of visitors each year.
The design choices made by Sara Winchester are what makes this iconic tourist attraction so mysterious. The local lore is a tool for preventing ancient spirits from her family's history by false stairs, deceptive doors and 160 separate spaces. These and more ideas are well discussed during the seven days-a-week guided tours, with access to the vast gardens surrounding the house.
Happy Hollow Park & Zoo
The Happy Hollow Park and Zoo is a green area of 16 acres full of fun rides, puppet theaters and a small number of endangered and rescued anumals. The zoo is accredited by the Association of Zoos and Aquariums. The selection of animals ranges from an giant anteater to jaguar etc. Special animal encounters take place regularly at the zoo, allowing visitors to learn interactively.
There are several facilities and children's play areas in the park surrounding the zoo. The Crooked House in the park offers a fun experience just beyond the normal and a Dino Dig station gives children the chance to explore new areas of interest. There are also two large play areas in the park with huge, twisty slides and various crawl spaces.
San Jose Museum of Art
The art museum of San Jose presents modern and contemporary art in the middle of downtown, near Plaza de Cesar Chávez Park. This center of art institution provides something new with regularly rotating exhibits, as well as a permanent collection of 2500 articles. Different activities and events take place in the San Jose Art Museum and are given free access with extended night hours and live music, like Facebook's first Friday at the start of each month.
Another highlight of the neighbourhood is neighboring the San José Museum of Architecture, the Cathedral Basilica of St. Joseph. This old Romanesque Catholic church, easy to admire from the streets, dates back several centuries and is still popular on the streets now. Interested observers are invited to attend daily masses.
Guadalupe River Park & Gardens
Guadalupe River Park & Gardens is a welcoming escape from the nearby skyline and streets in the city center in the city's downtown area. A 3-mile linear park with a bike path along the banks of the Guadalupe River links many of the city's main attractions. The Children's Discovery Centre, as the SAP Center home of the San Jose Sharks NHL hockey team, is located at the southern end of the park.
Mission Santa Clara de Asís
The Mission of Santa Clara de Asís is the main element of this Jesuit university established in 1851 on the campus of the Santa Clara University. The mission 's history dates back to the 1700s and the first access to the South Bay area by Spanish explorers. The Mission is still a consecrated Roman Catholic Church, and interested citizens are invited to regularly attend the scheduled Mass. The whole campus of Santa Clara University is filled with historical buildings for a longer architectural draw.
Staying in San Jose
Hostels
Throughout the various neighborhoods of downtown San José, there are many accessible hostels with various vibes.
Casa del Parque
Situated on the road opposite San Jose's Central Park in Barrio California. Rooms begin at $9 per night. It is considered to have a comfortable atmosphere.
Costa Rica Backpackers
This hostel is located just outside the center of the city with a swimming pool and a reputation for parties. Rooms begin at 13 dollars a night.
Aldea
Located just outside Paseo Colon, just a 30-minute walk to the city centre. This hostel, with its sophisticated bohemian ambiance, has been described as cold. Rooms begin at 13 dollars a night.
Casa Yoses
Located and known as Stoner Hostel in Barrio San Pedro. Rooms begin at 13 dollars a night.
Temporary Stay Accommodations
You'll want to look for short term housing for example a room or studio apartment if you intend to live in San Jose for a couple of weeks to a few months. The majority of hostels also offer discounts for longer stays.
Search for short-term housing options on websites like airbnb.com, craigslist.com or local forums.
Couchsurfing
San José Couchsurfing is a good way to meet and learn about communities.
You can still find someone for coffee or a bite to eat.
Juan Santamaria (SJO), Costa Rica's Largest International Airport
Costa Rica 's capital is San Jose. Unless you're traveling overland from Honduras to the north or from Panama to the south, you will possibly come and fly from San Jose.
San Jose & The Airport
Juan Santamaria (SJO), Costa Rica's largest international airport, is located about 30 minutes from San Jose city centre.
From the airport, you can get to San Jose by bus, taxi or a shuttle.
It costs only one dollar for a bus ride from the airport to San jose, but if you carry loads of luggage it is not a good option.
Enquire for the destination before you get on the bus – not all busses at the airport goes to the city center of San Jose.
You'll also have to be alert as the bus drops in downtown San Jose and you need to locate the next bus to your destination, or you can quickly hop from there in a red taxi.
A taxi ride from San Jose airport costs approximately $25.
The official taxis at the airport are orange and charge marginally more than red town cabs.
By going away from the airport and passing the parking garage, you can take up a red cab, but will save only a few dollars.
Before you take the cab ride, a fixed price may be agreed.
A shuttle from the airport to San Jose, whether private or semi-private, can be arranged early in the day by calling or e-mailing any private companies.
When this has been planned, instructions will be given for identifying the shuttle, or when you leave the airport, you will have to look for a driver holding the sign.
Many hotels and hostels promise to take or drop you for around $25 from the airport.
Many will even provide this service as an bonus in the cost of your bed, so please ask if you reserve in advance.
Bus or Coach Service
The bus system in Costa Rica offers a ride to you for a maximum of $30 from anywhere in the country to San Jose.
There are buses available to the public, but each terminal is owned privately, so the look or style of the buses are inconsistent and there is no central bus terminal.
Depending upon your pick up point, your drop off point in downtown San Jose can be different.
Shuttle Service
Private or semi-private shuttles are the mpdt preferred means of transport for families or large groups who can pay extra for a comforting travel.
The rates are set, and you don't need to bargain, taking you door-to-door, and your luggage is safe and you never will have to worry about it getting lost.
However, the majority of drivers are qualified in tourism and will share knowledge with advice about Costa Rica from A to B.
Quick Facts About Silicon Valley, San Jose
Dustin Diamond aka Screech, from "Saved by the Bell," is a San Josean.
It's illegal for grocery stores in San Jose to use plastic bags.
Joey Chestnut of San Jose is the fastest hot-dog eater around, able to crush 69 bunned wieners in 10 minutes, that translates to one dog every 8.7 seconds.
Roughly 35 percent of venture capital funds that are invested into American companies end up in San Jose.
Best known for voicing Mario and Luigi, Charles Martinet is from San Jose.
San Jose is thought to be California's oldest settlement, founded in 1777 as a farming community.
The 30 foot tall Chuck E. Cheese statue in San Jose is the world's largest rat.
Rocking the crowd since 1981, "The Wave" was invented by former San Jose State cheerleader Crazy George Henderson
San Jose has the highest median household income in the country, at $77,000.
The Monopoly board in Guadalupe River Park is 30 square feet, making it the largest Monopoly board in the world.
Known for his role as Eric Foreman's disgruntled dad in "That 70s Show," (and "Robocop über baddie Clarence J. Boddicker) Kurtwood Smith attended San Jose State University during the early 1960s.
With 6,256 participants digging into the ground, the construction of the San Jose Earthquakes' stadium set the Guinness World Record for the largest ground breaking event ever.
Over half of the adults in San Jose have a college degree, making it one of the most educated cities in the country.
The Winchester Mystery House of San Jose is thought to have 160 rooms, as continual building started after Mrs. Winchester was told by a psychic that she would die if construction on the build stopped.
There's one employee for every six students at San Jose State University.
San Jose State University's Dr. Martin Luther King Jr. Library is the largest public library west of the Mississippi.
Despite its large size, San Jose is the third safest large city in America with low crime rates and low criminal activity.
Steve Wozniak was the largest private donor during the initial construction of the Children's Discovery Museum, which sees roughly 325,000 visitors every year.
It's against the law for an unmanned vehicle to travel faster than 60 miles per hour.
A man who's travelled over 16 million miles during four space flights, accumulating almost 50 hours of spacewalk time, astronaut Steve Smith graduated from Bret Harte Middle School and Leland High School in the '70s.
It's illegal for animals to mate publically if they're less than 1,500 feet from a church, school, or bar in San Jose.
Most downtown buildings in San Jose can't be taller than 300 feet due to its close proximity to the airport.
San Jose recycles the most among large American cities.
San Jose is one of the most expensive places to live in the country, with monthly rent averaging around $1,750 and the average home cost sitting at $750,000.
San Jose Municipal Rose Garden has over 4,000 rose bushes.
San Jose has eight sister cities around the world, including places in Japan, Ireland, Russia, India, Taiwan, Mexico, and Costa Rica.
San Jose State University dropout Stevie Nicks went on to have the sixth bestselling album of on time with the band Fleetwood Mac, selling over 40 million copies worldwide.
Cathedral Basilica of St. Joseph in San Jose is the oldest parish in California.
With quick commutes, healthy lifestyles, and an extremely low poverty rate of less than 11 percent, San Jose is one of the top 10 least stressed cities in the country.
According to Zoosk, San Jose is the second worst place for dating in the country, behind only Raleigh, as residents are extremely picky with regards to who they spend time with.
Exploring The Silicon Valley
By Walking
The heart of downtown San Jose can be explored on foot to discover the Costa Rican museums, architecture and culture.
The heart of downtown is quite compact with fairly small areas, including Avenida Central, which is only for pedestrians.
By Bus
You can get anywhere by bus when in downtown San Jose.
If you are going by bus, bring your coins because the fares are cheap (less than a dollar) and usually there is no change with drivers for large bills.
Most drivers are friendly and will help you get to your destination — tell them where you are headed and they will indicate when it's time for you to get down.
The bus stops are not always labelled, so check for crowds waiting and bus stops.
Honestly, without a bus ride you can not go anywhere in San Jose!
By Cab
Taxis are all over too. From any street drivers will greet. Call one in advance to have a wonderful comforting ride.
If you call in advance though they might not appear, so prepare and plan with a bit extra time if it happens.
Taxi rates as per the meters but an upfront charge with certain drivers can also be negotiated.
Best Way To Explore San Jose
The light rail and the bus service of the Transit Santa Clara Valley Authority brings riders to the majority of San Jose's points of interest properly. The Caltrain stops between San Jose and San Francisco and gives some passengers living outside the city a public transport alternative.
In addition, several technology companies run convenient shuttles to their employee campuses and motorcycle infrastructure continues to expand. Yet San Joseans still rely heavily on automobiles. San Jose has some of the country's worst traffic delays.
The International Airport of Mineta San Jose is located just outside central San Jose; but the number of available flying routes are limited by the size of the airport. For additional possibilities, residents depend on the 30-minute drive from San Francisco International Airport. Amtrak and several commercial coach companies also serve in San Jose.
Lifestyle in San Jose
San Jose's cost of life is one of the nation's highest. The tech boom has made much of the metro region unaffordable to those who can not receive high-tech salaries as a result of a increase in recruitment. Housing costs here are much higher than in most other areas of the world, and people also pay more than the average American for their daily products, such as food, utilities and gas, etc.
Book Cheapest Flights to San Jose, FAQ
What is the cheapest place to fly into California?
The 5 Cheapest Airports to Fly to in California are Los Angeles, San Diego, Santa Ana, Oakland and San Francisco.
What airlines fly into San Jose CA?
Direct from United States:
Southwest Airlines flights United flights
Hawaiian Airlines flights
Delta flights
Alaska Airlines flights
Frontier Airlines flights
American Airlines flights jetBlue flights
What is the cheapest month to fly to California?
January
High season is considered to be November and December. The cheapest month to fly to California is January. Let us know your preferred departure airport and travel dates to unlock the latest California flight deals.
Which airline has the cheapest tickets?
Top Cheapest Airlines:-
Rank Airline Cost per Mile
Spirit Airlines $0.209
Frontier Airlines $0.225
Hawaiian Airlines $0.257
(T) Allegiant Air $0.322
How can I go to LA for cheap?
Budget Travel Los Angeles
Tips from Locals
#1. Eat like the locals do.
#2. Take public transportation.
#3. Spend a day on the beach.
#4 Plan a trip for the offseason.
#5. Visit the (free) museums.
#6. Go on a hike.
#7. Instead of staying in Beverly Hills, find lodging in Koreatown.
#8: Learn about the best happy hours in town.
What is the best airline to fly to California? Which airlines fly to California?
United Airlines, Alaska Airlines & Delta fly the most frequently from United States to California.
How can I book a cheap airline ticket?
Use these 11 tricks to book cheap flight tickets
Be flexible with travel dates. ...
Go for local airlines. ...
Use incognito when searching for flights. ...
If possible, make payment in a currency cheaper than the Indian rupee. ...
Book your flights well in advance. ...
Set fare alerts. ...
Identify the cheapest place to travel. ...
Make use of flight points.
How do you get discounts on flights?
How to Book the Cheapest Flight Possible to Anywhere
Keep your searches top secret. ...
Use the best flight search engines. ...
Identify the cheapest day to fly out. ...
Fly for free with points. ...
Befriend budget airlines. ...
Search for airline error and sale fares. ...
Book connecting flights yourself for less. ...
Find the cheapest place to fly.
What month is the best to visit California?
The best travel time for California is from May to September. In these months it is sunny, warm and the likelihood of rain is very low. April and October are also good months for a Californian getaway!
How can I travel cheap to California?
15 Budget-Friendly Ways To See California
Rent a property near the theme parks.
Buy Combo Passes for theme parks and attractions.
Look out for Kids Eat Free offers.
Buy an America the Beautiful Pass.
Use one museum membership to access many others.
Stay outside the big cities and travel in.
Explore the desert just after high season
Rent a property to use as a base
Is it cheaper to do last minute flights?
Contrary to popular belief, booking airline tickets late is often cheaper. Airlines know that business travellers tend to book their seats at the last minute and are willing to pay a premium for their flights. The logic follows that the earlier you book, the cheaper your seat will be.
Do flight prices go down on Tuesday?
Do flight prices go down on Tuesday? According to data — yes. It seems most airlines launch their discounts on Monday nights, so you can pick up the best prices on Tuesday mornings. Typically, you'll save somewhere between 15 and 25 percent.
Is it cheaper to buy airline tickets in the airport?
The answer is yes and no. Most airlines don't offer cheaper airfare at the airport. Airlines like Southwest give their customers the cheapest flight directly on their site, while you might be able to find a good deal on American, Delta, and United via 911travelshop.
Do flight prices increase the more you search?
But can airlines also harness that same personal data to increase the price of a particular flight? ... However, airlines say prices change not because of a consumer's search history on a website, or their cookies, but because of inventory updates or glitches on the website.
Popular Destinations
Last updated at 23:52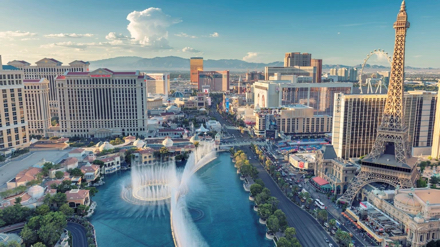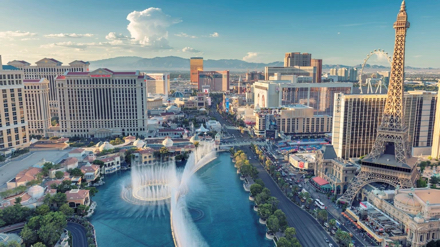 A property of every kind
in New York