Looking for best airfares and convenient bookings?
It's FREE until 3 bookings.

+ 1
No result found

Afghanistan ( +0 )

Albania ( +355 )

Algeria ( +213 )

American Samoa ( +0 )

Andorra ( +376 )

Angola ( +244 )

Anguilla ( +1264 )

Antarctica ( +0 )

Antigua and Barbuda ( +1268 )

Argentina ( +54 )

Armenia ( +374 )

Aruba ( +297 )

Australia ( +61 )

Austria ( +43 )

Azerbaijan ( +994 )

Bahamas ( +1242 )

Bahrain ( +973 )

Bangladesh ( +880 )

Barbados ( +1246 )

Belarus ( +375 )

Belgium ( +32 )

Belize ( +501 )

Benin ( +229 )

Bermuda ( +1441 )

Bhutan ( +975 )

Bolivia ( +591 )

Bosnia and Herzegovina ( +387 )

Botswana ( +267 )

Bouvet Island ( +0 )

Brazil ( +55 )

British Indian Ocean Territory ( +0 )

British Virgin Islands ( +0 )

Brunei ( +673 )

Bulgaria ( +359 )

Burkina Faso ( +226 )

Burundi ( +0 )

Cambodia ( +855 )

Cameroon ( +237 )

Canada ( +1 )

Cape Verde ( +238 )

Cayman Islands ( +1345 )

Central African Republic ( +0 )

Chad ( +235 )

Chile ( +56 )

China ( +86 )

Christmas Island ( +0 )

Cocos Islands ( +0 )

Colombia ( +57 )

Comoros ( +0 )

Cook Islands ( +682 )

Costa Rica ( +506 )

Croatia ( +385 )

Cuba ( +53 )

Cyprus ( +357 )

Czech Republic ( +420 )

Democratic Republic of the Congo ( +0 )

Denmark ( +45 )

Djibouti ( +253 )

Dominica ( +0 )

Dominican Republic ( +1 )

East Timor ( +0 )

Ecuador ( +593 )

Egypt ( +20 )

El Salvador ( +503 )

Equatorial Guinea ( +240 )

Eritrea ( +291 )

Estonia ( +372 )

Ethiopia ( +251 )

Falkland Islands ( +0 )

Faroe Islands ( +0 )

Fiji ( +679 )

Finland ( +358 )

France ( +33 )

French Guiana ( +689 )

French Polynesia ( +689 )

French Southern Territories ( +0 )

Gabon ( +241 )

Gambia ( +220 )

Georgia ( +995 )

Germany ( +49 )

Ghana ( +233 )

Gibraltar ( +350 )

Greece ( +30 )

Greenland ( +299 )

Grenada ( +1 )

Guadeloupe ( +0 )

Guam ( +1 )

Guatemala ( +502 )

Guinea ( +0 )

Guinea-Bissau ( +0 )

Guyana ( +0 )

Haiti ( +0 )

Heard Island and McDonald Islands ( +0 )

Honduras ( +504 )

Hong Kong ( +852 )

Hungary ( +36 )

Iceland ( +354 )

India ( +91 )

Indonesia ( +62 )

Iran ( +98 )

Iraq ( +964 )

Ireland ( +353 )

Israel ( +972 )

Italy ( +39 )

Ivory Coast ( +0 )

Jamaica ( +1 )

Japan ( +81 )

Jordan ( +962 )

Kazakhstan ( +7 )

Kenya ( +254 )

Kiribati ( +0 )

Kuwait ( +965 )

Kyrgyzstan ( +0 )

Laos ( +856 )

Latvia ( +371 )

Lebanon ( +961 )

Lesotho ( +0 )

Liberia ( +0 )

Libya ( +218 )

Liechtenstein ( +423 )

Lithuania ( +370 )

Luxembourg ( +352 )

Macao ( +853 )

Macedonia ( +389 )

Madagascar ( +261 )

Malawi ( +265 )

Malaysia ( +60 )

Maldives ( +960 )

Mali ( +223 )

Malta ( +356 )

Marshall Islands ( +0 )

Martinique ( +222 )

Mauritania ( +0 )

Mauritius ( +230 )

Mayotte ( +0 )

Mexico ( +52 )

Micronesia ( +691 )

Moldova ( +373 )

Monaco ( +377 )

Mongolia ( +976 )

Montserrat ( +0 )

Morocco ( +212 )

Mozambique ( +258 )

Myanmar ( +0 )

Namibia ( +264 )

Nauru ( +0 )

Nepal ( +977 )

Netherlands ( +31 )

Netherlands Antilles ( +599 )

New Caledonia ( +687 )

New Zealand ( +64 )

Nicaragua ( +505 )

Niger ( +0 )

Nigeria ( +234 )

Niue ( +0 )

Norfolk Island ( +672 )

North Korea ( +850 )

Northern Mariana Islands ( +1 )

Norway ( +47 )

Oman ( +968 )

Pakistan ( +92 )

Palau ( +680 )

Palestinian Territory ( +0 )

Panama ( +507 )

Papua New Guinea ( +224 )

Paraguay ( +595 )

Peru ( +51 )

Philippines ( +63 )

Pitcairn ( +0 )

Poland ( +48 )

Portugal ( +351 )

Puerto Rico ( +1 )

Qatar ( +974 )

Republic of the Congo ( +0 )

Reunion ( +0 )

Romania ( +40 )

Russia ( +7 )

Rwanda ( +250 )

Saint Helena ( +0 )

Saint Kitts and Nevis ( +0 )

Saint Lucia ( +0 )

Saint Pierre and Miquelon ( +0 )

Saint Vincent and the Grenadines ( +0 )

Samoa ( +0 )

San Marino ( +378 )

Sao Tome and Principe ( +0 )

Saudi Arabia ( +966 )

Senegal ( +221 )

Serbia and Montenegro ( +0 )

Seychelles ( +248 )

Sierra Leone ( +0 )

Singapore ( +65 )

Slovakia ( +421 )

Slovenia ( +386 )

Solomon Islands ( +0 )

Somalia ( +0 )

South Africa ( +27 )

South Georgia and the South Sandwich Islands ( +0 )

South Korea ( +82 )

Spain ( +34 )

Sri Lanka ( +94 )

Sudan ( +249 )

Suriname ( +597 )

Svalbard and Jan Mayen ( +0 )

Swaziland ( +268 )

Sweden ( +46 )

Switzerland ( +41 )

Syria ( +963 )

Taiwan ( +886 )

Tajikistan ( +992 )

Tanzania ( +255 )

Thailand ( +66 )

Togo ( +228 )

Tokelau ( +0 )

Tonga ( +676 )

Trinidad and Tobago ( +1 )

Tunisia ( +216 )

Turkey ( +90 )

Turkmenistan ( +0 )

Turks and Caicos Islands ( +1 )

Tuvalu ( +0 )

U.S. Virgin Islands ( +1 )

Uganda ( +256 )

Ukraine ( +380 )

United Arab Emirates ( +971 )

United Kingdom ( +44 )

United States ( +1 )

United States Minor Outlying Islands ( +0 )

Uruguay ( +598 )

Uzbekistan ( +998 )

Vanuatu ( +678 )

Vatican ( +0 )

Venezuela ( +58 )

Vietnam ( +84 )

Wallis and Futuna ( +0 )

Western Sahara ( +0 )

Yemen ( +967 )

Zambia ( +260 )

Zimbabwe ( +263 )
Why book with us?

Discount Deals
Best Deals on Airfares Worldwide

Fast Bookings
Just one call to book any Flight

24/7 Help
Well-trained executives for assistance

100% Secure
Safe payments with robust certification
Popular Routes

Atlanta,ATL
2hr 10m
San Francisco,SFO
Check Fare
Nonstop
20:00 - 22:10

New York,NYC
2hr 20m
San Francisco,SFO
Check Fare
Nonstop
15:00 - 17:20

Washington,IAD
1hr 40m
San Francisco,SFO
Check Fare
Nonstop
12:20 - 14:00

Tokyo,NRT
1hr 40m
San Francisco,SFO
Search
Nonstop
14:00 - 10:00
What others say about us

Christina Brown
Stay at Home Mother

The trip was Awesome
Thanks team for taking care of my visit to mom's during christmas. You guys scored me the best flight, when almost every online site and agents told me tickets were sold off. I am coming back for all my future bookings!
Flights to San Francisco, California (CA)– Enjoy A Vacation In The Golden City By The Bay
About San Francisco – The City by the Bay
One of the major cities of California, San Francisco, is located on the coast of Northern California and is known for being one of the most cultured and business-oriented cities in the United States. With more than 8.5 million residents, Francisco also popularly known as Frisco is the 15th-most populous city in the United States, attracting nearly 17 million visitors every year. Situated within an area of 50 square miles, the Golden City by the Bay ranks as one amongst the top destinations for travelers.
Adorned with nostalgic rows of candy-colored Victorian homes, cable car, hilly and roller-coaster-like streets, a dynamic waterfront, luxury boutiques, nouveau restaurants, exotic beaches, and of course, the gorgeous Golden Gate Bridge, the city truly is a feast for the eyes. From Chinatown's Dutch Crunch BBQ Pork Buns to Tony's Pizza Napoletana to the original Mission burrito, the San Francisco city offers a bevy of famous eats that you can't experience anywhere else. Many fine dining restaurants, bars, and clubs in the city provides an electric nightlife experience. The world-renowned symphony, opera, ballet, theater, as well as almost boundless outdoor adventures makes San Francisco justifiably an ultimate must-visit city on a traveler's wish list.
San Francisco Interesting Facts: Things you didn't know about San Francisco
Do you know where the Irish coffee originated or what's the name of San Francisco fog? Most people would say San Francisco is famous for its iconic landmarks like the Golden Gate Bridge, steep stripes, Alcatraz, the TV shows like Full House, and Mrs. Doutbfire. However, the thirteenth largest city in the United States also has some interesting facts you might not know.
Familiarize yourself with the Golden City through some of the little-known interesting facts:
The San Francisco city was originally called "Yerba Buena," meaning "Good Herbs" in Spanish.
The first Chinese Fortune cookie was created in San Francisco by a Japanese man Makoto Hagiwara, the person behind the famous Japanese Tea Garden at Golden Gate Park.
San Francisco is one of the top 50 most visited destinations in the world with a record-breaking flow of travelers around Eighteen million in 2014.
And Irish coffee? It was invented and popularized in the City by the Bay.
The Golden Gate Bridge is one of the most iconic symbols of San Francisco and has been a prime sight for shooting over one hundred movies.
Hard to believe, but San Francisco has the second-largest Chinatown outside of Asia, which attracts more tourists than the Golden Gate Bridge.
The city's cable car system is the only known moving National Historic Landmark. The system was developed in 1873, which enables over 9.7 million people per year to commute.
The San Francisco Asian Art Museum has more than 18,000 types of artwork in its permanent collection. The types of artwork represent cultures from Turkey to India and China to the Philippines through 6,000 years.
Golden City is the birth city of some of most-famous people like Danny Glover (Actor), Ansel Adams (Photographer & Environmentalist), Bruce Lee (Actor), Jerry Garcia (Musician), Alicia Silverstone (Actor), Natalie Wood (Actor) and Robert Frost (Poet).
San Francisco Weather: What is The Best Time to Visit San Francisco?
Whether you're planning to experience fine wining and dining, sightseeing, witnessing superb convertible cars, enjoying frisbee at the beach, and tank-topped evenings, we'll suggest the best time to visit San Francisco. The city's weather is mild and can often be downright bone-chilling because of the dense fog and cold winds or breeze.
Even summers in San Francisco are unexpectedly pleasant with cool weather unlike Los Angeles, and is often the coldest time of year, with dense-foggy days and cold-windy nights. San Francisco is at its best during the Springtime and fall season. Travelers are advised to visit San Francisco during the fall season (September through November) specifically, when the weather is suitably warm and pleasant. By September, the temperature rises, the skies clears out, and the locals head to the beaches for a pleasurable time. The locals in San Francisco relate the fall season with the "Indian summer-time."
San Francisco offers delighting views and downtown bustles with holiday cheers during winters when the opera and ballet events are in full swing and hotels provide accommodations at lower rates. Travelers inclined to visit San Francisco during Winter time are advised to make preparations to prevent getting sick.
San Francisco's Must-See Attractions:
San Francisco also often referred as "Jewel City of California" features a number of popular must-see attractions such as the gorgeous Golden Gate Bridge to the infamous prison on Alcatraz Island, cable car historical landmark, painted Ladies near Alamo Square, and Lombard Street prompt travelers to discover more and extend their stay. Other top must-see attractions where travelers can visit in San Francisco include some of the top districts such as Fisherman's Wharf, Chinatown, and the Haight-Ashbury neighborhood.
Go Across The Golden Gate Bridge
Once believed as "the bridge that couldn't be built," the Golden Gate Bridge turns out to be one of the 'seven wonders of the modern world in today's time.' This magnificent bridge, perhaps San Francisco's most iconic landmark, began to welcome visitors in 1937. It took almost four years for the bridge to be completed, and ever-since has been identified as the longest suspension bridge. Its unique color-blend of red-orange was specifically chosen to make the bridge more visible when the dense fog shrouds the bridge.
Could you Escape from SF Alcatraz Island?
The historic and notorious Alcatraz penitentiary, located on Alcatraz Island, is San Francisco's most infamous prison. During the early years, the island served as a lighthouse, a military fortification, as well as a federal prison for the worst of criminals in the country for almost thirty years. Alcatraz penitentiary housed some of the most notorious criminals of all time, including Al Capone, Robert Franklin Stroud, and Machine Gun Kelly. The penitentiary now is a major tourist attraction, which draws a large number of tourists every year for exploration.
Ride the San Francisco Cable Car System
In the early years, the city's cable car system used to be the only means of transport to get around the town, but today is the only moving National Historical Monument in the world. The world-famous cable car system runs on three lines in the steep streets of San Francisco between Fisherman's Wharf and Market Street. The Powell-Hyde cable car route offers the most stunning views of all three routes, whereas, the Powell-Mason goes down Hyde Street on Russian Hill, where travelers can pass by traditional row of houses painted in bright colors, coffee shops, a number of restaurants as well as bars. The third cable car line is the California Street line, which runs between the Financial District and over the top of Nob Hill to Van Ness Avenue. These cable car rides will also get you to the major tourist attractions such as Ghirardelli Square, the Ferry Building, Nob Hill, and Lombard Street.
Embrace The Chinese Culture in San Francisco Chinatown
Established during the 1840s, San Francisco's Chinatown is one of the oldest and largest Chinese communities outside of Asia. The town is spread over more than 24 square blocks and borders Union Square, Nob Hill, and North Beach. Due to being centrally located, this town draws a large number of visitors every year than the Golden Gate Bridge.
If you're in search of authentic Chinese cuisines in San Francisco, Chinatown is the best place to experience real traditional Chinese food. Travelers in San Francisco during the Chinatown Autumn Moon Festival can visit this festival for free to try a number of Chinese dishes.
Head Down to the Waterfront at Fisherman's Wharf
One of the most popular San Francisco's tourist attractions, the Fisherman's Wharf, runs all the way from Pier 39 through Municipal Pier to the end of Aquatic Park. This old section was once the hub of San Francisco's fishing fleet and is still famous for having some of the best seafood restaurants in the city. Some of the most-famous tourist attractions at Fisherman's wharf include Madame Tussauds Wax Museum, Musée Mécanique, Ghirardelli, Ripley's Believe it or Not!, and the popular sea lions at Pier 39.
Best Places to Shop in San Francisco
Tourists visiting San Francisco will find the city has no shortage of vintage stores and boutiques. Whether you're a techie or fashionista, hipster or hippie, soccer mom, or buttoned-up 9-to-5er, San Francisco offers visitors to shop from plenty of high-end retailers. In fact, San Francisco's eclectic shopping neighborhoods are home to many clothing stores, jewelry stores, furniture stores, and stores selling vintage goods or items.
Union Square
When shopaholics think of shopping in San Francisco, usually, Union Square is the first place that comes to mind. The iconic 2.4-acre public plaza is simply an all stop-shop for shoppers, and is one of the most visited shopping destinations in the world. In other words, Union Square is a right culmination of luxury stores, local boutiques, and major departmental stores. Within the square is Maiden Lane having the area's largest chain of luxury retailers. The street is flanked by gates on either ends that remain shut from 11 AM to 6 PM, allowing shoppers to roam free. Upon visiting the haute couture of Maiden Lane, one can rollover to the Westfield San Francisco Centre. It is an aesthetically designed home to hundreds of stores.
Embarcadero District
The Embarcadero District, formerly known as the Barbary Coast, has a history that dates back to the Gold Rush. As San Francisco was flooded with fortune seekers, many of the ships that brought them beached in the bay. The hulls of these ships were used in making warehouses, offices, and salons making a platform where modern-day Embarcadero now stands.
Embarcadero's is one of California's certified farmers market and is acclaimed for the quality and diversity of the farm-fresh products and foods. The biggest event in the market happens once a week, bringing several farmers and shoppers together. The market is open on Tuesdays, Thursdays, and Saturdays, and features the largest number of vendors.
Fillmore Street
Fillmore Street in Pacific Heights is a 12 tree-lined blocks shopping district which is easily accessible on the 1 California Muni bus from downtown. Fillmore Street is home to local fashion stalwarts Margaret O'Leary and international clothing stars like Rebecca Minkoff and Scotch + Soda, along with trendy makeup shops like Benefit, Kiehl's, and Nars. There's also Mudpie for adorable children's wear, Jonathan Adler for chic home goods, Paper Source for stationery, and D&M Wine and Liquor for spirits. Plus, DryBar and International Orange meet salon are also there to meet travelers' salon and spa needs, respectively. Visitors can also try their hands on mouth-watering dishes such as a turkey burger on a gluten-free bun at Roam Artisan Burgers to housemade pasta with uni carbonara at SPQR.
Founded in 1972, Repeat Performance is San Francisco's Symphony resale shop. Music lovers, fashionistas, and philanthropists will feel being in heaven here as the sale of high-quality donations contributes to helping the San Francisco Symphony. Mureta Antiques offers Antique aficionados an opportunity to shop remarkable pieces of Antiques. Affluent shoppers could head towards the Heidi Says, which sells curated fashion clothing and jewellery designed by both newly-emerging and popular designers.
Haight Street
Haight Street is a must-visit for all travelers in the Haight-Ashbury district. Haight-Ashbury has been the heart and soul during the 1960's hippy culture. If one wants to have a glimpse of the period of '60s, this is the destination to wander across high-end vintage stores and exclusive boutiques.
The high-end vintage stores like Held Over Relic, Wasteland, and John Fluevog Shoes will take you back to the era of the 1960s. If you're in search of the unique retro-style outfits or classic boots, one can shop all at the Haight street.
Sacramento Street
Being a residential neighborhood, Sacramento Street is popular for antiques, home furnishings, and trend-setting clothing. A stroll through the extended neighborhood reveals San Francisco's most beautiful architectural gems, in addition to some of the best views of San Francisco Bay. Here, you'll find a great mix of shops, eateries, and other businesses. For glassware, there is no better place to go than glassybaby.
San Francisco International Airport (SFO)
San Francisco International Airport, formerly known as Lindbergh Field, is the central airport that connects the city of San Francisco, Northern California, and Silicon Valley with the world. The place is the home to more than 50 airlines with non-stop flights, serving over 50 international destinations. SFO International Airport, located about 13 miles south of the financial district, is the largest airport in the Bay Area and the seventh-largest in the United States.
Passengers traveling to San Francisco may arrive at one of the four terminals at the airport. The first three terminals (Terminal 1, 2 & 3) manage domestic airline flights, whereas the fourth terminal, also called International Terminal, operates routes to destinations worldwide. The airport offers passengers a unique mix of shops, restaurants, and amenities. In addition to this, San Francisco International Airport is home to the world's only accredited museum at an airport, featuring a world-class rotating exhibit throughout the terminals, an aviation museum, a video viewing room, and a library.
San Francisco Airport Transportation: How to Get From San Francisco Airport to Downtown?
BART From SFO (45-60 minutes, $9.65)
The Bay Area Rapid Transit system (BART) is the fastest, easiest, and most affordable way to get from San Francisco International Airport to downtown San Francisco. BART is the local subway system that offers the cheapest fare to San Francisco, which costs $9.65 ($19.30 round trip) per person. That's less than a GO Airport Shuttle ($19), an average Uber/Lyft ride ($25 and above), and $40 less than an average taxi ($50). BART helps commuters avoid road traffic and is just a 45 to 60 minutes ride from SFO airport.
Taxi From SFO (30 minutes, $50 and up)
When you're at San Francisco International, there are multiple taxi stands around the airport. If you take a taxi from here, they will take you directly to your destination without taking much of your time. However, the taxi fare to downtown San Francisco is somewhere around $50 plus tip for a taxi driver, depending on how far you go into town and how much traffic there is.
Uber or Lyft From SFO (30 minutes, $25 and up)
Uber and Lyft are both "ridesharing" companies founded in San Francisco and are more frequent and more popular these days than the San Francisco local taxis. They are incredibly safe, reliable, and less expensive than San Francisco local taxis– especially when driving from SFO International Airport to downtown San Francisco. The ride will cost you around $25 and up, depending on how far you go into town and how much traffic there is.
GO Airport Shuttle from SFO (45-75 minutes, $19)
GO Airport Shuttle offers an airport shared shuttle to save money or a private car for a quick and cheap way into San Francisco from SFO. The airport shuttle fares start from $19 per person, depending on the shared or private van you've booked. You can also hire a private sedan or SUV for 2 to 4 passengers. However, the price may range from $95 to $115, depending on where you're going.
Some other shuttle service providers in San Francisco include SuperShuttle San Francisco, Pacific Shuttle, and Quake City Shuttle; all deliver excellent service at affordable prices.
Find Cheap Flights to San Francisco with 911travelshop
San Francisco, often referred to as SF, is one of the most popular holiday destinations in the United States. Travelers looking for cheap flights to San Francisco, California, log onto 911travelshop— a travel search engine that lets you find and book cheapest tickets. A user-friendly platform for travelers to easily navigate and choose flights suiting their budget and preferences. Moreover for flexibility, 911travelshop helps travelers to view schedules of flights and its departure or arrival times.
911Travelshop lets you browse through a large number of airline schedules and flights enabling travelers to source the best flight deals at the preferred travel dates and timings. Bookmark 911Travelshop to search and book for free from hundreds of airlines routed to thousands of destinations, globally.
Fly to San Francisco on a Budget: Tips to Save More on Flights to San Francisco
It is said that we don't have to be rich to travel well. We, at 911travelshop, believe in it hence brings the best tips to save more on your next flight to San Francisco.
Find cheap flight tickets to San Francisco by opting to book a flight with different date and time, a little change in your departure and arrival plans helps in saving big on flight tickets. Modify your search for flights between your home airport and San Francisco International Airport, try adding Oakland Airport and San Jose Airport in your search.
Book your flight at least three weeks before departure in order to get the cheapest flight to San Francisco.
Fly to San Francisco on weekdays. Tuesday, Wednesday, and Saturdays are the best days to fly to San Francisco when the fare is the cheapest.
Plan your San Francisco trip during the off-season. Seize maximum discounts on San Francisco flights by traveling in the winter season when most airlines drop airfare prices due to the off-season.
Peak season is considered to be from June to August. The cheapest months to fly to San Francisco are from November to February.
Keep your travel dates flexible. Check flexible travel dates as this will help in finding the best flight deal.
Use Travel Credit Card points to travel. When you sign up for a new travel credit card, you can collect miles, and fly for free. Many credit cards also offer sign-up bonuses of 50,000 points.
Use flight search engines. While booking flight tickets directly from an airline website, you might miss out on cheap tickets from new discount airlines that you have never heard of before. Flight search engines like 911travelshop help you find those deals and thus help you book cheap San Francisco flights.
Subscribe to our newsletter to receive flight deals directly to your mailbox.
FAQs about San Francisco flights
Q. Which airlines fly to San Francisco?
San Francisco is one of the top travel destinations. A number of direct and indirect flights to San Francisco International Airport. Some of the airlines offering operating such flights are United Airlines, Delta Airlines, Alaska Airlines, Virgin Atlantic,Emirates, Jet Airways, Lufthansa, Turkish Airlines flights, Air Canada, British Airways, KLM, and Korean Air, etc.
Q. What is the name of San Francisco airport?
San Francisco International Airport is an international airport serving the city of San Francisco, California. The airport code is SFO.
Q. Which airlines fly direct to San Francisco International Airport?
In general, from the U.S., United Airlines, Alaska Airlines, and Southwest Airlines fly most to/ from San Francisco International Airport whereas United, Delta, Gulf Air, KLM, Air New Zealand, GOL Linhas Aéreas, Norwegian, Singapore Airlines, and Azul Airlines flies direct to San Francisco International airport.
Q. How far is San Francisco airport from central San Francisco?
San Francisco Airport is approximately 13 miles (21 kilometers) from the central San Francisco.
Q. When to book cheap flights to San Francisco?
The cheapest flights to San Francisco can be booked around the months of December to February. Make bookings at least two months prior to your desired dates to find great deals on your flight tickets.
Q What is the cheapest day of the week to fly to San Francisco?
For the lowest flight tickets, fly to San Francisco either mid-week or on Saturday. For flights to San Francisco, weekdays tend to be cheaper than weekends.
Q. Which hotels are there near San Francisco International Airport?
The Grand Hyatt at SFO is only 0.7 miles from the San Francisco International Airport and offers a free airport transfer. A slightly less expensive option is the El Rancho Inn, Signature Collection, which is almost 3 miles from San Francisco International Airport and also offers a free shuttle service for airport transfers. The Millwood and La Quinta by Wyndham San Francisco Airport West are another best option near SFO Intl. Airport.
Q. Does San Francisco International Airport have free parking?
Yes, San Francisco International Airport does provide a 30-minutes free parking facility. You can use these short-term garages to park your vehicle for 30 minutes or less. This SFO free parking offer is available in the Domestic Parking Garage and both International Parking Garages A and G. Please note that if you go over 31 minutes, you'll be charged at a rate of $2 for every 15 minutes including your first 30 minutes too.
Popular Destinations
Last updated at 23:52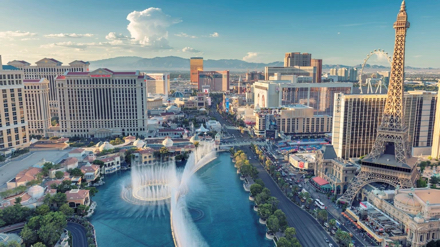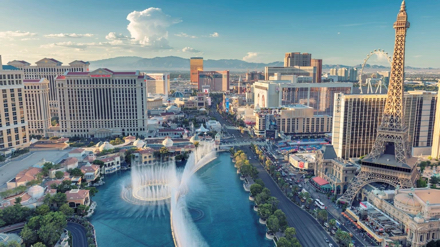 A property of every kind
in New York