Looking for best airfares and convenient bookings?
It's FREE until 3 bookings.

+ 1
No result found

Afghanistan ( +0 )

Albania ( +355 )

Algeria ( +213 )

American Samoa ( +0 )

Andorra ( +376 )

Angola ( +244 )

Anguilla ( +1264 )

Antarctica ( +0 )

Antigua and Barbuda ( +1268 )

Argentina ( +54 )

Armenia ( +374 )

Aruba ( +297 )

Australia ( +61 )

Austria ( +43 )

Azerbaijan ( +994 )

Bahamas ( +1242 )

Bahrain ( +973 )

Bangladesh ( +880 )

Barbados ( +1246 )

Belarus ( +375 )

Belgium ( +32 )

Belize ( +501 )

Benin ( +229 )

Bermuda ( +1441 )

Bhutan ( +975 )

Bolivia ( +591 )

Bosnia and Herzegovina ( +387 )

Botswana ( +267 )

Bouvet Island ( +0 )

Brazil ( +55 )

British Indian Ocean Territory ( +0 )

British Virgin Islands ( +0 )

Brunei ( +673 )

Bulgaria ( +359 )

Burkina Faso ( +226 )

Burundi ( +0 )

Cambodia ( +855 )

Cameroon ( +237 )

Canada ( +1 )

Cape Verde ( +238 )

Cayman Islands ( +1345 )

Central African Republic ( +0 )

Chad ( +235 )

Chile ( +56 )

China ( +86 )

Christmas Island ( +0 )

Cocos Islands ( +0 )

Colombia ( +57 )

Comoros ( +0 )

Cook Islands ( +682 )

Costa Rica ( +506 )

Croatia ( +385 )

Cuba ( +53 )

Cyprus ( +357 )

Czech Republic ( +420 )

Democratic Republic of the Congo ( +0 )

Denmark ( +45 )

Djibouti ( +253 )

Dominica ( +0 )

Dominican Republic ( +1 )

East Timor ( +0 )

Ecuador ( +593 )

Egypt ( +20 )

El Salvador ( +503 )

Equatorial Guinea ( +240 )

Eritrea ( +291 )

Estonia ( +372 )

Ethiopia ( +251 )

Falkland Islands ( +0 )

Faroe Islands ( +0 )

Fiji ( +679 )

Finland ( +358 )

France ( +33 )

French Guiana ( +689 )

French Polynesia ( +689 )

French Southern Territories ( +0 )

Gabon ( +241 )

Gambia ( +220 )

Georgia ( +995 )

Germany ( +49 )

Ghana ( +233 )

Gibraltar ( +350 )

Greece ( +30 )

Greenland ( +299 )

Grenada ( +1 )

Guadeloupe ( +0 )

Guam ( +1 )

Guatemala ( +502 )

Guinea ( +0 )

Guinea-Bissau ( +0 )

Guyana ( +0 )

Haiti ( +0 )

Heard Island and McDonald Islands ( +0 )

Honduras ( +504 )

Hong Kong ( +852 )

Hungary ( +36 )

Iceland ( +354 )

India ( +91 )

Indonesia ( +62 )

Iran ( +98 )

Iraq ( +964 )

Ireland ( +353 )

Israel ( +972 )

Italy ( +39 )

Ivory Coast ( +0 )

Jamaica ( +1 )

Japan ( +81 )

Jordan ( +962 )

Kazakhstan ( +7 )

Kenya ( +254 )

Kiribati ( +0 )

Kuwait ( +965 )

Kyrgyzstan ( +0 )

Laos ( +856 )

Latvia ( +371 )

Lebanon ( +961 )

Lesotho ( +0 )

Liberia ( +0 )

Libya ( +218 )

Liechtenstein ( +423 )

Lithuania ( +370 )

Luxembourg ( +352 )

Macao ( +853 )

Macedonia ( +389 )

Madagascar ( +261 )

Malawi ( +265 )

Malaysia ( +60 )

Maldives ( +960 )

Mali ( +223 )

Malta ( +356 )

Marshall Islands ( +0 )

Martinique ( +222 )

Mauritania ( +0 )

Mauritius ( +230 )

Mayotte ( +0 )

Mexico ( +52 )

Micronesia ( +691 )

Moldova ( +373 )

Monaco ( +377 )

Mongolia ( +976 )

Montserrat ( +0 )

Morocco ( +212 )

Mozambique ( +258 )

Myanmar ( +0 )

Namibia ( +264 )

Nauru ( +0 )

Nepal ( +977 )

Netherlands ( +31 )

Netherlands Antilles ( +599 )

New Caledonia ( +687 )

New Zealand ( +64 )

Nicaragua ( +505 )

Niger ( +0 )

Nigeria ( +234 )

Niue ( +0 )

Norfolk Island ( +672 )

North Korea ( +850 )

Northern Mariana Islands ( +1 )

Norway ( +47 )

Oman ( +968 )

Pakistan ( +92 )

Palau ( +680 )

Palestinian Territory ( +0 )

Panama ( +507 )

Papua New Guinea ( +224 )

Paraguay ( +595 )

Peru ( +51 )

Philippines ( +63 )

Pitcairn ( +0 )

Poland ( +48 )

Portugal ( +351 )

Puerto Rico ( +1 )

Qatar ( +974 )

Republic of the Congo ( +0 )

Reunion ( +0 )

Romania ( +40 )

Russia ( +7 )

Rwanda ( +250 )

Saint Helena ( +0 )

Saint Kitts and Nevis ( +0 )

Saint Lucia ( +0 )

Saint Pierre and Miquelon ( +0 )

Saint Vincent and the Grenadines ( +0 )

Samoa ( +0 )

San Marino ( +378 )

Sao Tome and Principe ( +0 )

Saudi Arabia ( +966 )

Senegal ( +221 )

Serbia and Montenegro ( +0 )

Seychelles ( +248 )

Sierra Leone ( +0 )

Singapore ( +65 )

Slovakia ( +421 )

Slovenia ( +386 )

Solomon Islands ( +0 )

Somalia ( +0 )

South Africa ( +27 )

South Georgia and the South Sandwich Islands ( +0 )

South Korea ( +82 )

Spain ( +34 )

Sri Lanka ( +94 )

Sudan ( +249 )

Suriname ( +597 )

Svalbard and Jan Mayen ( +0 )

Swaziland ( +268 )

Sweden ( +46 )

Switzerland ( +41 )

Syria ( +963 )

Taiwan ( +886 )

Tajikistan ( +992 )

Tanzania ( +255 )

Thailand ( +66 )

Togo ( +228 )

Tokelau ( +0 )

Tonga ( +676 )

Trinidad and Tobago ( +1 )

Tunisia ( +216 )

Turkey ( +90 )

Turkmenistan ( +0 )

Turks and Caicos Islands ( +1 )

Tuvalu ( +0 )

U.S. Virgin Islands ( +1 )

Uganda ( +256 )

Ukraine ( +380 )

United Arab Emirates ( +971 )

United Kingdom ( +44 )

United States ( +1 )

United States Minor Outlying Islands ( +0 )

Uruguay ( +598 )

Uzbekistan ( +998 )

Vanuatu ( +678 )

Vatican ( +0 )

Venezuela ( +58 )

Vietnam ( +84 )

Wallis and Futuna ( +0 )

Western Sahara ( +0 )

Yemen ( +967 )

Zambia ( +260 )

Zimbabwe ( +263 )
Why book with us?

Discount Deals
Best Deals on Airfares Worldwide

Fast Bookings
Just one call to book any Flight

24/7 Help
Well-trained executives for assistance

100% Secure
Safe payments with robust certification
Popular Routes

San Diego,SAN
1hr 50m
New York,JFK
Check Fare
Nonstop
15:00 - 16:50

Los Angeles,LAX
2hr 30m
New York,JFK
Check Fare
Nonstop
10:00 - 12:30

Boston,BOS
1hr 40m
New York,NYC
Check Fare
Nonstop
15:50 - 17:30

Las Vegas ,LAS
3hr 0m
New York,JFK
Check Fare
Nonstop
12:00 - 15:00

London,LHR
3hr 0m
New York,JFK
Search
Nonstop
15:56 - 15:57

Paris,PAR
3hr 0m
New York,NYC
Search
Nonstop
15:00 - 10:00

San Juan,SJA
3hr 0m
New York,EWR
Search
Nonstop
16:00 - 11:30
What others say about us

Alex Parkinson
Chief Operating Officer

Wonderful experience!
The concierge expert assigned to me was very knowledgeable and helpful. She simply taken the requirement once and took over the complete burden to compare the best route, price, additional discounts, booking in addition to online check-in. Thanks 911travelshop for providing such a seemless experience!
Flights To New York City— Enjoy Your Trip To The City That Never Sleeps
About New York
New York City, historically known as New Amsterdam, The Big Apple, The Empire City, Gotham, New Orange, and the Modern Gomorrah, the city has many names. Being the heart of the United States, NYC is also known as the cultural capital of the world. The city is located at the mouth of the Hudson River, southeastern New York state, northeastern U.S. Always bustling with energy, the city has etched its name in every sector, from commerce to finance, fashion, media, art, entertainment, research, technology, education and more. New York City is the home of 8.6 million people who immigrated from different countries, cultures, and ethics.
For travelers from around the world, there are infinite things to do and endless avenues to explore. The unique fact about this fascinating and vivacious city is that the more you explore it, the more you will find about it. To get the real delight of Gotham City, you can explore the city's top attractions, which are best known for offering some of the most beautiful moments to add in life. These attractions are the Statue of Liberty, Empire State Building, Fifth Avenue, Grand Central Terminal, Central Park, Times Square, the Brooklyn Bridge, Chrysler Building, World Trade Center, Ellis Island, Metropolitan Museum of Art, and many more. You'll simply enjoy New York's nightlife, which is full of colors, music, and dance. New York fine cuisine restaurants, enchanting lifestyle, and varied shopping experiences are other things which attract people across the world. To book your New York flight at reasonable prices, you can log onto 911travelshop.com. We are one of the most popular travel websites where you get New York flight tickets on discounted rates. So what are you waiting for?
Some interesting facts about NYC
The City that Never Sleeps. The Empire City. Gotham. The Big Apple. New York City has many popular nicknames. Interestingly, it has over 10! That's just one of many interesting facts about NYC. Here, we uncover the interesting, the quirky, and the downright bizarre details of this iconic city.
The famous Times Square is named after The New York Times. Formerly, this place was known as Longacre Square.
Over 800 languages are spoken in New York City. Yes, 800! This makes it the most linguistically diverse city in the world.
New York Public Library is the second-largest public library in the U.S. and third largest in the world, which has over 50 million books available!
Not Washington D.C., New York City was the first capital of the USA.
Which landmark is the oldest? If you guessed the Brooklyn Bridge rather than London Tower Bridge, you're right!
You're probably aware of the Wyckoff Farm, the house, which is located in Brooklyn. This is the oldest building in New York City.
Small crustaceans can be found in the drinking water. If you're coming as a tourist, we recommend bringing a filtered water bottle with you.
The city is also home to the most billionaires in the world. And there are more than 380,000 millionaires in the city.
New York Climate— The Best Time to Visit New York City
New York lies on the coast, but it's also on the edge of a continent, so the climate is continental. Here you'll find cold winters and hot summers with daily average temperature ranges from 33 °F (0.5 °C) in January to 76 °F (24.5 °C) in July. Although, each season of New York City offers plenty of reasons to visit. Fall season from September to November offers crisp breezes, bright sun, and comfortable temperatures, while winter from December to February is cold, but that also means cheap flight tickets and better hotel rates. The late fall and winter season are glorious, and New Yorkers celebrate the Macy's Thanksgiving Day Parade and Christmas.
Depending on which time of the year you plan to fly to Gotham, cheap flight tickets to New York are plentiful. During spring from March to May and fall seasons are more expensive time to visit New York, when temperatures hit an average of 80 °F during the day and drop to the low 60 °F at night. However, spring season in New York is glorious, and New York City people celebrate the thaw by taking to the streets, doing shopping at markets, frolicking in Central Park, and dining outside.
Places to Eat in New York City for Iconic NYC Food
With 24,000 places to eat in New York to choose from, a list recommending "Best Places to Eat" is going to be more or less, depending on your taste buds. New York's restaurants come in every style, size, price point, and as well as in every ethnic variety that is unlikely to be found in any other city. The city has more than one Little Italy and ChinaTown, whole neighborhoods full of Albanian, Greek, Japanese, Thai, Korean, and Indian restaurants, and you'll find endless conversation among New Yorkers in each borough as to who serves the best pizza, pastrami, sushi, and ramen.
The cityscape itself, with its skyscraper views, Brooklyn Bridge and quaint old and newly gentrified neighborhoods, and eating choices are endless in New York City. Remember, too, it was New York that gave Eggs Benedict, Lobster Newburg, America bagels, Negimaki, Vichyssoise, Knishes, Pasta Primavera, Lox, the Reuben sandwich, Clams Casino, Gyros, Egg creams, the English muffin, Frozen custard, Chocolate fondue, Turkish Taffy, and more. Keep reading to get an idea about which restaurants offer an unforgettable culinary experience in The Big Apple, and what makes them stand out from the crowd.
Eleven Madison Park
Born as an accessible French-American brasserie under Danny Meyer in 1998, Eleven Madison Park in New York is the #1 restaurant in the entire world on the world's 50 Best Restaurant List. Embodying urban sophistication, this extraordinarily expensive tasting menu restaurant serves modern French cuisine under superstar culinarians Daniel Humm and Will Guidara. Eleven Madison's current menu includes the restaurant's famed caviar Benedict, butternut squash with bone marrow, leeks with scallops, as well as a choice of Humm's lavender duck with Sichuan peppercorns. In addition to the food menu, tourists can also enjoy beverages from an inspired cocktail menu in the restaurant's bar area. Here, at Eleven Madison Park, a fully-loaded meal for two, after tax, will cost you over $1,000.
Daniel
Continually being praised by critics, Daniel Boulud's namesake restaurant became a standard-bearer for quality and excellence in food and service. Located at 60 East 65th Street, Daniel is an elegant, upscale restaurant where the elite go to see and be seen. The restaurant features contemporary, seasonal French cuisine in a setting that combines striking neoclassical citadel of Gallic sophistication with modern furnishing. The sophisticated bar and lounge are a welcoming spot for before and after dinner drinks. Dress code is everything for Daniel's. To have a wonderful time, gentlemen do visit Daniel wearing jackets and ties, whereas a beautiful dress, skirt, or dark pants are a lovely outfit for women.
Jungsik New York
Touted as a "The Pioneer of Modern Korean" fine dining, Chef Jung Sik Yim brings Korean food to a whole new level. Jungsik is the place where you can enjoy modern and unique Korean cuisine. Black cod, Iberico Pork, Myeong Ran Bibimbap, Urchin, Duck, Scallops, and Caviar are some of the main ingredients in the elegant and flawlessly displayed dishes at Jungsik. The restaurant offers signature tasting menus and a contemporary dessert menu, as well as a broad wine list.
Samba Kitchen & Bar
Located on 9th Avenue, New York, Samba Kitchen & Bar brings the flavors of Brazil to Hell's Kitchen. The restaurant serves up tasty Brazilian classics such as Xingu, a Brazilian black ale, sangria, and a selection of South American wines to the backdrop of traditional live music that will make you want to dance. The dinner menu features popular appetizers like Brazilian cheese bread, yucca fries, pão de queijo, and assorted croquettes. Samba Kitchen is a perfect spot for celebration, and on Wednesday nights or Sunday brunch service, you can hear live samba from local musicians too.
Russ & Daughters Cafe
Opening in 2014 as an extension of the Russ & Daughters catering brand, the cafe is the place to enjoy it in a retro-styled, without having to take them home. In fact, Russ & Daughters Cafe opened exactly after 100 years; the cafe is located in the same location and owned by the same family. Russ & Daughters Cafe specializes in Jewish and Eastern European-inspired nosh, including soups, salads, sweets, and a variety of ways with eggs. Salmon, caviar, and herring play a starring role in the menu, which is often presented on boards.
Must-see Attractions in New York City
Well…to begin with, New York City wears many crowns, and spreads an irresistible feast for all! When the sun sinks slowly behind the Hudson River, and luminous skyscrapers light up the night, New York transforms into a grand stage. New York is a city of experimental theater, improv comedy, burlesque, ballet, world music, jazz, indie cinema, poetry readings, and so much more! If you can dream it up, it's probably happening in New York City!
While there are many reasons to fall for NYC, tourists always love the energy here. In addition to evaluating sights, cultures, scenic beauty, boutique shops, and outlet centers, New York has a well-deserved reputation as one of the world's best tourist attractions. From sprawling cities to spectacular national parks, it's challenging to keep your bucket list stagnant. Keeping in mind iconic attractions, world-famous sites, and ease of travel, we've included some top NYC attractions that will let you explore them in all their glory, without the crowds.
Statue of Liberty
Lady Liberty or Liberty Enlightening the World, as she's officially known— was France's gift to America on its 100th birthday. A universal symbol of freedom and one of the greatest American icons, the Statue of Liberty is one of the world's most colossal statues, which is 305 feet tall from the base to the torch, and weighing around 450,000 pounds. Reserve your tickets well in advance— three weeks or more—to see New York's skyline from Liberty Island with access to the statue's crown and go earlier in the day if you also want to take the ferry to the Ellis Island Immigration Museum.
Wall Street
The financial heartbeat of the United States, Wall Street and its surrounding area are home to some of the most important exchanges in the world, including the New York Stock Exchange, the New York Mercantile Exchange, and the NASDAQ. Wall Street is more than just a financial district for tourists. Other than taking pictures with the "Wall Street" road signs, there are plenty of other things to do. Impressive Trinity Church and Federal Hall are located nearby Wall Street, and how can you miss the bronze statue of Charging Bull at Bowling Green on Broadway. This is one of the most popular tourist attractions and a popular photo opportunity for visitors.
Fifth Avenue
Located between 39th and 60th Streets, Fifth Avenue is New York's premier shopping elegance, where top designers have their flagship stores. As one of the most famous shopping streets in New York City, Fifth Avenue is the must-visit attraction for any fashion-focused tourist. DeBeers, Tiffany, Cartier, Van Cleef & Arpels, Harry Winston, Bergdorf-Goodman, the famous Apple Fifth Avenue, and of course, Saks Fifth Avenue, as well as many others line this posh avenue. Even non-shoppers can go and enjoy a walk along Fifth Avenue streets.
Metropolitan Museum of Art
Climb the regal front steps into a world of wonder and inspiration. From ancient to modern art, the Metropolitan Museum of Art, or the Met, is an art history paradise and the largest art museum in the United States. The Metropolitan Museum of Art is a source of inspiration, insight, and understanding. You can learn, escape, play, dream, discover, connect.
Times Square
Flashing neon lights and giant digital billboards. Brilliant Broadway marquees. Costumed characters and musicians. Times Square is the best attraction to visit in New York in the evening, but still exciting at any time of the day. Time Square is also a popular location for New York's New Year's Eve Celebrations and the famous "ball drop" at midnight when the people gather around the square and their surrounding streets. This is the busy and perpetually crowded place in New York but has its own unique appeal.
New York Harbor
One of the largest natural harbors in the world, New York Harbor, is another great place from which to enjoy the view. It's also a scenic spot to explore and a must for first-time visitors to New York City, with photo ops aplenty along its walking trails, bridges, and piers. Reserve a boat tour, sit back, and enjoy Manhattan's magical lights.
New York Public Library
Do you consider yourself a bookworm? Then it would almost be a sin not visiting the New York Public Library, which has over 50 million books available! Created in 1895, the historical New York Public Library features several attractions—Astor Hall, the Rose Reading Room, the Gutenberg Bible, and the McGraw Rotunda—which each carries a particular historical significance to this NYC staple.
Some Tips for How to Plan the Perfect Trip to New York:
Whether you're looking for things to do in New York City for a quick weekend, or staying for a week or more, there are over 100 attractions including the fascinating Cloisters Museum, Bronx Zoo, Intrepid Museum, American Museum of Natural History, Ellis Island, Coney Island, the Metropolitan Museum of Art, Central Park and much more. The purpose of these travel tips is to help you save money while enjoying all that NYC has to offer.
Create a list of all city attractions, landmarks, and sights you want to visit as well as any activities you want to do with in the city.
Prioritize your list by 'must-sees' and 'nice-to-sees.'
Get a New York Hop-On Hop-Off Bus Tour map to help you visualize where each attraction is in the city.
To make the most of your time, start your trip by visiting nearby attractions first, as this will reduce transportation time and costs
Build out some time for meals throughout your day, too.
Airports in New York
There are three major airports welcoming flights to New York, so traveling there isn't a problem. The airport you land at (John F. Kennedy, La Guardia or Newark Liberty International) will depend on whether you're traveling in from an international destination or have hopped onto a domestic destination from Dallas, Los Angeles, Las Vegas or another major city.
All three airports are approximately 8-12 miles away from the city center, and each airport has a good number of public transport options to get you to your hotel, including shuttle buses and plenty of taxis.
FAQs about New York Flights
Q. Which airlines fly to New York?
Being one of the largest travel hubs around the globe, it's hardly surprising that New York has 45 airlines that fly there. Currently, New York is served by the following airlines including:
American Airlines
United Airlines
Delta Airlines
Virgin Atlantic
British Airways
Air Canada
Norwegian
Aer Lingus
Iberia
Lufthansa
KLM
Q. How long is the flight to New York City?
Whether you are flying from Atlanta, Georgia, California, or Anaheim/Orange County, Chicago, you will be able to convenient, non-stop flights to New York City. When flying from Atlanta, a flight will clock in at less than 2hours 30minutes. From Chicago, the trip will take about the same time. And from Anaheim/Orange County, expect to be in the air for a little over five hours.
Q. What is the best airport to fly into New York City (NYC)?
Home to three airports, you have options when flying into New York City. It is necessary to consider where you're staying and spending most of your time, as this may help you decide on which flights you fly on. New York John F. Kennedy International Airport (JFK) is 12 miles (20 kilometers) away from the sights and sounds of downtown, Newark Liberty International Airport (EWR) is 12.6 miles (approx. 20 kilometers) away from the city, while New York LaGuardia Airport (LGA) is approx. 6 miles (10 kilometers) away.
Q. Which airlines fly direct to New York?
Delta Airlines, Singapore Airlines, Air New Zealand, Kenya Airways, Norwegian, Corsair, KLM, and Azerbaijan Airlines all fly direct to New York.
Q. When is the best time to fly to New York?
The best time to fly to New York is from April to June and September to early November, when the weather is warm and pleasant. July is statistically the hottest month in New York, and August is historically the period with the most rainfall. September is the most favorable and enjoyable month for tourists to fly to New York City.
Q. What is the cheapest day of the week to fly to New York?
Many travel experts say that a cheap ticket to New York is to fly on a Tuesday, Wednesday, or Saturday. At the moment, Fridays or Sundays are the most expensive days, so we suggest not to fly on these two days of the week.
Q. What time of day is the cheapest to fly?
At present, flights in the afternoon are likely to offer the best value for money for your New York journey. A flight in the midday will more often than not be of higher cost.
Q. What are the top places to shop in New York City?
With its world-renowned department stores, boutique shops, high-fashion and outlet centers, New York City has a well-deserved reputation as one of the world's great shopping places. Here, we've picked some of the top New York's unique shopping stores for you.
Bergdorf Goodman
Saks Fifth Avenue
Tiffany & Co.
Barney's
Macy's Herald Square
The LEGO Store
Westfield World Trade Center
Yankees Clubhouse Shop Times Square
Woodbury Common Premium Outlets
Century 21 Store
American Girl Place New York
Brookfield Place
Popular Destinations
Last updated at 23:52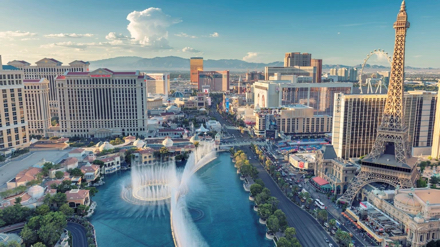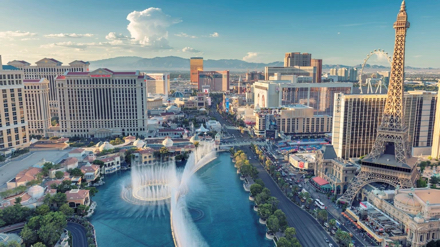 A property of every kind
in New York