Looking for best airfares and convenient bookings?
It's FREE until 3 bookings.

+ 1
No result found

Afghanistan ( +0 )

Albania ( +355 )

Algeria ( +213 )

American Samoa ( +0 )

Andorra ( +376 )

Angola ( +244 )

Anguilla ( +1264 )

Antarctica ( +0 )

Antigua and Barbuda ( +1268 )

Argentina ( +54 )

Armenia ( +374 )

Aruba ( +297 )

Australia ( +61 )

Austria ( +43 )

Azerbaijan ( +994 )

Bahamas ( +1242 )

Bahrain ( +973 )

Bangladesh ( +880 )

Barbados ( +1246 )

Belarus ( +375 )

Belgium ( +32 )

Belize ( +501 )

Benin ( +229 )

Bermuda ( +1441 )

Bhutan ( +975 )

Bolivia ( +591 )

Bosnia and Herzegovina ( +387 )

Botswana ( +267 )

Bouvet Island ( +0 )

Brazil ( +55 )

British Indian Ocean Territory ( +0 )

British Virgin Islands ( +0 )

Brunei ( +673 )

Bulgaria ( +359 )

Burkina Faso ( +226 )

Burundi ( +0 )

Cambodia ( +855 )

Cameroon ( +237 )

Canada ( +1 )

Cape Verde ( +238 )

Cayman Islands ( +1345 )

Central African Republic ( +0 )

Chad ( +235 )

Chile ( +56 )

China ( +86 )

Christmas Island ( +0 )

Cocos Islands ( +0 )

Colombia ( +57 )

Comoros ( +0 )

Cook Islands ( +682 )

Costa Rica ( +506 )

Croatia ( +385 )

Cuba ( +53 )

Cyprus ( +357 )

Czech Republic ( +420 )

Democratic Republic of the Congo ( +0 )

Denmark ( +45 )

Djibouti ( +253 )

Dominica ( +0 )

Dominican Republic ( +1 )

East Timor ( +0 )

Ecuador ( +593 )

Egypt ( +20 )

El Salvador ( +503 )

Equatorial Guinea ( +240 )

Eritrea ( +291 )

Estonia ( +372 )

Ethiopia ( +251 )

Falkland Islands ( +0 )

Faroe Islands ( +0 )

Fiji ( +679 )

Finland ( +358 )

France ( +33 )

French Guiana ( +689 )

French Polynesia ( +689 )

French Southern Territories ( +0 )

Gabon ( +241 )

Gambia ( +220 )

Georgia ( +995 )

Germany ( +49 )

Ghana ( +233 )

Gibraltar ( +350 )

Greece ( +30 )

Greenland ( +299 )

Grenada ( +1 )

Guadeloupe ( +0 )

Guam ( +1 )

Guatemala ( +502 )

Guinea ( +0 )

Guinea-Bissau ( +0 )

Guyana ( +0 )

Haiti ( +0 )

Heard Island and McDonald Islands ( +0 )

Honduras ( +504 )

Hong Kong ( +852 )

Hungary ( +36 )

Iceland ( +354 )

India ( +91 )

Indonesia ( +62 )

Iran ( +98 )

Iraq ( +964 )

Ireland ( +353 )

Israel ( +972 )

Italy ( +39 )

Ivory Coast ( +0 )

Jamaica ( +1 )

Japan ( +81 )

Jordan ( +962 )

Kazakhstan ( +7 )

Kenya ( +254 )

Kiribati ( +0 )

Kuwait ( +965 )

Kyrgyzstan ( +0 )

Laos ( +856 )

Latvia ( +371 )

Lebanon ( +961 )

Lesotho ( +0 )

Liberia ( +0 )

Libya ( +218 )

Liechtenstein ( +423 )

Lithuania ( +370 )

Luxembourg ( +352 )

Macao ( +853 )

Macedonia ( +389 )

Madagascar ( +261 )

Malawi ( +265 )

Malaysia ( +60 )

Maldives ( +960 )

Mali ( +223 )

Malta ( +356 )

Marshall Islands ( +0 )

Martinique ( +222 )

Mauritania ( +0 )

Mauritius ( +230 )

Mayotte ( +0 )

Mexico ( +52 )

Micronesia ( +691 )

Moldova ( +373 )

Monaco ( +377 )

Mongolia ( +976 )

Montserrat ( +0 )

Morocco ( +212 )

Mozambique ( +258 )

Myanmar ( +0 )

Namibia ( +264 )

Nauru ( +0 )

Nepal ( +977 )

Netherlands ( +31 )

Netherlands Antilles ( +599 )

New Caledonia ( +687 )

New Zealand ( +64 )

Nicaragua ( +505 )

Niger ( +0 )

Nigeria ( +234 )

Niue ( +0 )

Norfolk Island ( +672 )

North Korea ( +850 )

Northern Mariana Islands ( +1 )

Norway ( +47 )

Oman ( +968 )

Pakistan ( +92 )

Palau ( +680 )

Palestinian Territory ( +0 )

Panama ( +507 )

Papua New Guinea ( +224 )

Paraguay ( +595 )

Peru ( +51 )

Philippines ( +63 )

Pitcairn ( +0 )

Poland ( +48 )

Portugal ( +351 )

Puerto Rico ( +1 )

Qatar ( +974 )

Republic of the Congo ( +0 )

Reunion ( +0 )

Romania ( +40 )

Russia ( +7 )

Rwanda ( +250 )

Saint Helena ( +0 )

Saint Kitts and Nevis ( +0 )

Saint Lucia ( +0 )

Saint Pierre and Miquelon ( +0 )

Saint Vincent and the Grenadines ( +0 )

Samoa ( +0 )

San Marino ( +378 )

Sao Tome and Principe ( +0 )

Saudi Arabia ( +966 )

Senegal ( +221 )

Serbia and Montenegro ( +0 )

Seychelles ( +248 )

Sierra Leone ( +0 )

Singapore ( +65 )

Slovakia ( +421 )

Slovenia ( +386 )

Solomon Islands ( +0 )

Somalia ( +0 )

South Africa ( +27 )

South Georgia and the South Sandwich Islands ( +0 )

South Korea ( +82 )

Spain ( +34 )

Sri Lanka ( +94 )

Sudan ( +249 )

Suriname ( +597 )

Svalbard and Jan Mayen ( +0 )

Swaziland ( +268 )

Sweden ( +46 )

Switzerland ( +41 )

Syria ( +963 )

Taiwan ( +886 )

Tajikistan ( +992 )

Tanzania ( +255 )

Thailand ( +66 )

Togo ( +228 )

Tokelau ( +0 )

Tonga ( +676 )

Trinidad and Tobago ( +1 )

Tunisia ( +216 )

Turkey ( +90 )

Turkmenistan ( +0 )

Turks and Caicos Islands ( +1 )

Tuvalu ( +0 )

U.S. Virgin Islands ( +1 )

Uganda ( +256 )

Ukraine ( +380 )

United Arab Emirates ( +971 )

United Kingdom ( +44 )

United States ( +1 )

United States Minor Outlying Islands ( +0 )

Uruguay ( +598 )

Uzbekistan ( +998 )

Vanuatu ( +678 )

Vatican ( +0 )

Venezuela ( +58 )

Vietnam ( +84 )

Wallis and Futuna ( +0 )

Western Sahara ( +0 )

Yemen ( +967 )

Zambia ( +260 )

Zimbabwe ( +263 )
Why book with us?

Discount Deals
Best Deals on Airfares Worldwide

Fast Bookings
Just one call to book any Flight

24/7 Help
Well-trained executives for assistance

100% Secure
Safe payments with robust certification
Popular Routes

New York,NYC
Frankfurt,FRA
Search
Nonstop
10:30 - 22:15

Las Vegas ,LAS
Frankfurt,FRA
Search
Nonstop
09:30 - 22:33

San Jose,SJC
Frankfurt,FRA
Search
Nonstop
03:55 - 18:00

Chicago,ORD
Frankfurt,FRA
Search
Nonstop
22:00 - 07:55
What others say about us

Alex Parkinson
Chief Operating Officer

Wonderful experience!
The concierge expert assigned to me was very knowledgeable and helpful. She simply taken the requirement once and took over the complete burden to compare the best route, price, additional discounts, booking in addition to online check-in. Thanks 911travelshop for providing such a seemless experience!
Book Cheap Flights to Frankfurt, the City of Paradise
Don't just go via Frankfurt Airport on your next trip to Europe. Take time instead to explore the fifth-largest city in Germany.
Frankfurt, situated in south-western Germany, is the largest city in the Hesse province.
From Switzerland and South Germany, Frankfurt has for a long time been a major center for the river, rail and road traffic, north along the Rhine to the Ruhr and north-central Germany along the main river. It still remains the key traffic center to West Germany, and since 1880s it has also acted as a major domestic shipping port. Frankfurt Airport is one of Germany's biggest airports and one of Europe's busiest. The city has long held a special place in German culture, distributed over the two sides of the Main River (hence its official name, Frankfurt am Main).
Frankfurt has long been an significant hub for cultural and tourism events, considered a global city – always in the top ten best cities to live and do business. Its enormous trade show complex, Messe Frankfurt, houses the most important publishing event in the world, the Frankfurt Book Fair.
Frankfurt of the Modern Era
Frankfurt's Old Town was, until World War II, the largest medieval town still intact in Germany, and grew up around the imperial castle. Nevertheless, the old town was largely destroyed by allied bombings in 1944 and later rebuilt with some new offices and other modern buildings. One of the city's best known old buildings is the Römer and two more gabled houses on Römerberg. They are the site of the Holy Roman emperor's coronation ceremonies and now the city hall of Frankfurt. Other historical sites include: the Eschenheimer Tower, 155 feet (47 metres) tall (1400-28); the cathedral of red sandstone dedicated to St. Bartholomew in 1239; and the church of Pauls, where the 1st Franco-National Assembly was convened.
Frankfurt's Major Significance
Since 1240 international fairs have taken place in Frankfurt, and the town today is a leading center for commerce, finance and high technology. A major stock exchange (first set up in 1585) is established. In Frankfurt, the family of Rothschild began to build its international banking empire. The town is also home to the central bank of the European Union. Annual book, car and computer fairs are popular events and many more fairs are held all year long. Car, machinery, chemical products, medicines, fabrics and foodstuffs are produced. Manufacturing. The city's high-grade sausage production (frankfurters) is historically established.
The University of Frankfurt, Johann Wolfgang Goethe, 1914, is one of Germany's largest institutions. The Zoological Garden of Frankfurt am Main City is one of the finest zoos in the world. The Städel Art Institute and Municipal Gallery, the Museum of Natural History of Senkenberg and the Museum of Sculpture of Liebieghaus are some of the other attractions in the city. Johann Wolfgang von Goethe's birthplace was burnt down during the Second World War but restored later on. The museum and library is next to it.
Frankfurt 's main location is known as the 'Gateway to Europe,' where travelers also use it as a transit point for other major cities of destination. In recent times, however, there has been another one, referring to the evolving role of the city as an exciting new destination on the Old Continent, Frankfurt.
The country was provided not only by Johann Wolfgang von Goethe, his popular novel, but also by important elections and coronations of the kings and emperors of the Roman Empire. This is the location where he is tucked away on a small street of downtown. And, although many sites had to be rebuilt after World War II, history remains an important tourist aspect.
But Frankfurt only paints a part of the image through a historical lens. You need just look at the skyline to get a full picture of what Frankfurt is now — and will become in the next few years. Manhattan is similar to local people (thus the portmanteau of 'Mainhattan').
The architectural combination is interesting, and the new high-rise glass overlooks traditional churches of red-brick. You can also find a large number of turrets stretching their necks higher and higher, suggesting the ongoing metamorphosis of the city.
By voting to break out of the European Union in Britain Frankfurt, home to the European Central Bank headquarters since 1998, many large financial institutions and companies planning to leave London immediately had flagged as a possible relocation choice.
It nevertheless remains an international city in itself, even though it has just 700,000 inhabitants (compared to London's 8,6 million). More than half of the population are now non-German and over 100 languages are spoken every day. In all ways a swift flow of wealth can transform a city, it also helps to develop a diverse art, music and food scene, which is only more attractive for travelers.
Frankfurt Neighbourhoods
The neighborhoods of Frankfurt each have their own character and charm. For those who want to experience the historical and cultural heritage of a town, Sachsenhausen with its cobbled streets and museums. Ostend and Nordend are ideal for a casual stroll with their various cafés and shops, while the old bourgeois neighborhood, Westend, houses Palmergarten, its stunning botanical gardens.
Climate in Frankfurt
The temperate-oceanic climate (köppen), according to the country's trends, is continental to temperate, but it is the warmest major town in Germany.
The average daily temperature, however, ranges from 35 F in January to 68 F in July. The city is known to be gray particularly between October and February. Be prepared for unpredictable weather, as the weather can change several times a day from rain to sun and back. Fortunately, only about 25 cm per year of precipitation, but it is spread all year round.
Between half of May to mid- September is the perfect time to visit. Although you risk the summer rainstorms from June to August, the temperature usually ranges from 68 F (20 F) to 77 F ( 25 F). At Christmas, you should also find Germany's magic – cold can be worth bravely.
Transport in Frankfurt
Germany is known for its transport systems' efficiency , speed and reliability, and Frankfurt is no exception. The Rhine-Main Transport Association (RMV) network is easier to navigate on the underground, tram and bus lines than a car, which is possibly cheaper (most local residents do not have a luxury). Touch-screen ticketing machines typically have an choice in English. Each fare provides access to the subway, tram and bus lines, meaning that they don't have to be checked because the tickets are timestamped. While you have no tourniquet, the controllers may at any time check your ticket – to get caught black riding or to get a dent of 60 Euro in your wallet with a wrong ticket. Don't look for sympathy because you are an outside of yourself — the punishment is applied strictly. For a day trip, in addition to the main railway station, Frankfurt (Main) Hauptbahnhof, the state-run railway network Deutsche Bahn is well connected to Frankfurt through many railway stations for longer distances.
The metro network in Frankfurt is composed of the S-Bahn network (nine commuter rail routes) and the subway system (nine road and subway lines). We recommend installing the RMV app on your phone while you can chart your journey on the RMV website or via Google Maps. The app has a navigation feature and directly connects to your chosen credit card. Both these ticket machines can save time – and they only carry credit cards with chips. Only stations or trams – not subway lines – can buy tickets. The app stores all the receipts in one location as a bonus for business travelers reporting expenses.
Prices depend on the amount of locations you visit, but in general, for an adult 's trip to most city sites, 2,75 euros, children are eligible for a discounted fare. Select 'Kurzstrecke' for a short-trip ticket prices of 1,85 euro for adults on a journey of less than two kilometres. The Frankfurt Card at €22 per 24-hour is a true deal for groups up to five, with groups which are able to be printed at home and used for travel from Frankfurt Airport or HBF. The card provides discounts on many big sights. Tip: While bicycles can be taken free of charge on the Frankfurt subway network, they are (and can be rejected) discouraged during peak times.
Buses in Frankfurt
Picks are scarce between 1 am and 4 am, depending on the day of the week, for the S-Bahn and the subway lines. Busses operate however 24 hours a day, and city-wide routes are a convenient and affordable way to swim in town. Many bus stops have a roof overhang and tickets can be purchased on board for protection from the weather. Although folding bikes may be carried on buses, those which do not collapse are discouraged, although during peak hours the rider may allow one to slip by.
Trains in Frankfurt
Would you like to take a trip to a nearby town or take a dip in the summer on one of the pristine German lakes? The 33,300-kilometer modern railway line and a wide network of regional trains running through the surrous regions of Frankfurt every day. The Deutsche Bahn transports about 5.5 million passengers. No tickets are available on the Deutsche Bahn website and, if you buy long-distance tickets earlier, the cheaper will they be. Regional tickets for the day, weekend or day tickets are sold in Germany. See exclusive deals for Germany or beyond, including group prices.
What to do in Frankfurt?
Frankfurt has a range of popular and exciting seasonal activities, including Oktoberfest (in September), Christmas (in December) and the Frankfurt Book Fair (in October), which should also be noted. At any time of the year in Frankfurt, something unusual is happening.
Obviously, you will be delighted by the permanent attractions. Art fan will move to Sachsenhausen, the so-called Museum Mile area to the south of the Thames. It is also home to, among many others, the German Film Museum, the Museum of Communications and the Staedel. Purchase the MuseumSufer package that provides two consecutive days access to 34 museums if you wish to visit more than one.
Staedel Museum
This 200-year-old museum houses one of the world's leading and most outstanding art collections, which along with visitor exhibits record 700 years of art history. Visitors can see famous artworks like "The Orchestra Musicans" by Edgar Degas, "The Luncheon" by Claude Monet, and "The Samson Binding" by Rembrandt, as well. Vicent Van Gogh, Edvard Munch and Picasso are all artists who are part of the museum 's permanent collection.
DialogMuseum
The museum describes anew the museum as a location for visiting objects by definition: seeing that it is the key term. On the other hand, the idea behind DialogMuseum is unusual but successful. Guests are followed by a one hour guided tour of four rooms where you can witness everyday life without the visually impaired or visually impaired, in total darkness. You'll be shocked by the variety of emotions in just 60 minutes, absolute hopelessness being a big one, but that's an amazing experience. (The guidebooks are actually visually impaired.) Make sure that you book in advance your tour location.
Fotografie Forum Frankfurt
In addition to exhibitions of world-class photographers, artists and photojournalists, this independent center regularly offers workshops, classes and lectures promoting the visual media. One can easily spend the entire afternoon browsing in downtown Frankfurt, on Braubachstrasse, at the Art Gallery district of the city.
Römerberg
During World War II, Frankfurt was so severely affected that a large part of its Old Town had to be rebuilt. The restauration project, which began in the 1950s, was finished in 2017. Fifteen historical houses have been restored and 20 new in traditional style have been completed. The wooded houses, which are so common in Germany, and the lively Römerberg Square are now accessible to tourists. The old church of Sankt Nikola and House Römer, which in the 15th century was part of the Römer Merchants' Family, along with the Golden Swan house.
Great Places to Eat in Frankfurt
Whether you're searching for traditional German cuisine or something more modern, the dining scene in Frankfurt has it all. Keep in mind that you must book, as the hottest tables are booked well beforehand. Most restaurants have at least a few English menus, also smaller ones. But the helpful workers will definitely translate for you if they do not.
Vevay
German cuisine is better known for its sausages, but that does not mean vegetarians and vegans are doomed. Located in the city center in the casual two-story restaurant offers fine meat-free options that vegetarians will love. Quinoa and wild rice plate are the best for refueling at the lunch, such as grilled vegetables and creamy spirulina dressings. Please be aware that the place accepts only cash, so ensure that a few Euros are available.
Freitagsküche
This cozy restaurant is created by Michael Riedel, a Frankfurt-born and contemporary actor, and Thomas Friemel, his partner. If you come here during the week, you might rob the elbows of bankers from the surrounding banks who will fill up the tiny dining room for lunch. Yet this restaurant is a sanctuary for the art crowd on Friday nights. Order the menu of the guest chef, often made from those new farmers ' market finds.
Gang & Gäbe
This cozy restaurant is created by Michael Riedel, a Frankfurt-born and contemporary actor, and Thomas Friemel, his partner. If you come here during the week, you might interact with bankers from the surrounding banks who will fill up the tiny dining room for lunch. Yet this restaurant is a sanctuary for the art crowd on Friday nights. Order the menu of the guest chef, often made from those new farmers ' market finds.
Matilda's Kitchen
This café is a popular brunch spot for local residents and is situated in the upscale neighborhood of Westend. It provides 2 spacious dining areas with four to five tables, each with an all-you can-eat buffet-unlike the majority of restaurants in the city where the brunch is an à la carte. The Palmengarten botanical garden is just a few blocks away.
Shopping Spots in Frankfurt
The Zeil street is a pedestrian street and is home to a variety of major department stores like Peek&Clappenburg, Galeria Kaufhof and Karstadt as well as brands like Zara, Mango and C&A (such as H&M rates, but also more conserved in design aesthetics). There are boutiques from Chanel, Gucci and Ferragamo. Even a shoppers' paradise with smaller , independent boutiques showcasing the European brands between Kurt-Schumacher Straße and Taunusanlange Park and Opéra.
Hayashi
There are a variety of salons, restaurants and shops just across the street from the Frankfurt Stock Exchange, one of which is Hayashi. The maker, Kerstin Görling, is particular about beautiful, timeless pieces and pretty audacious declaration pieces. There are brands such as Isabel Marant, Marni, MSGM and Joseph.
Frida
This chic shop is around for thirteen years and while women's and men's wear are different, it has one thing in common: edgy, avant-garde esthetics. Expect a lot from the lesser-known Japanese and German designer clothing, candles, and scents.
Best of the Frankfurt Attractions
This old imperial town on the Main River – hence its complete name Frankfurt am Main – has been an significant trade and business hub for a long time. The impressive skyline of Frankfurt, dominated by the big cluster of banking-style high-rise buildings, has a distinct North American flavor, and the town's "mainhattan" and "Chicago" nicknames are earned by it.
Frankfurt is also renowned for its fine museums covering art, science and history. It is also a beautiful town to explore on foot. The Main is highlighting a walking tour via the Eiserner Steg, a footbridge built in 1911 (and reconstructed since) that connects the district of Sachsenhausen to the city center.
Below are some of the finest Frankfurt attractions to visit along the way, check out the complete list of most popular spots, places and sights to experience Frankfurt like nothing else.
Römerberg: Frankfurt's Old Town Center
The Römerberg square with the Justice Fountain (Gerechtigkeitsbrunnen) center is in the heart of the old city of Frankfurt (Altstadt). It is not only the picturesque public square in Frankfurt but also the busiest pedestrian zone in town, home to many tourist attractions and fun activities, including Christmas markets and other events.
There are several open-air shops here, formerly popular in the old city, and the Römer, a cluster of 11 buildings which made up together the medieval Old Town Hall (Altes Rathaus) and were faithfully rebuilt from original floor planes from 15th to 18th centuries in 1954. The elegant Imperial Hall, once the scene of magnificent banquets, is particularly notable.
The new Town Hall (Neues Rathaus) in 1908, the Gothic Church of St. Leonhard in the 14th century and St. Nicholas' with its carillon are other significant building in the Römerberg area.
The Historical Museum (Museum of History Frankfurt) is also of interest here. Founded in 1878, its fascinating collections contribute to the rich cultural history of Frankfurt, from the Middle Ages to Modern times.
Also visible is the historic Wertheim House (Haus Wertheym), the only building which survived the 1944 air raids, and now houses the restaurant.
Städel Museum
With its excellent collection of 14th-century works, Städelsches Museum (Städelsches Kunstinstitut und Städtische Galerie), is the leading foreign museum in the Frankfurt Museum District (see # 3 below for more information on these highly regarded tourist attractions).
Old masters such as Rembrandt, Vermeer, and Goya are among their many collections and works by Monet, Degas, Beckman, and Picasso in the later centuries. The plays of Bacon and Baselitz are more contemporary. The series also contains prints and sketches from Pollock and Ernst, from Durer and Cezanne.
Guided tours and audio guides for those who want to go by themselves are available in English. Workshops with a research library are also available for those with extra time. There is also an on-site café and bookshop.
Museum District: Museumsufer
Frankfurt 's Museum District is a first-class set of some 16 distinct museums, many of them globally known, situated at the south and north river shores of the Main River. A remarkable feature is the Museum of World Cultures, which is one of Europe's top ethnology museums. Besides the main piece is the Städel Art Museum. It was founded in 1904 and has over 65, 000 collections from far away as Asia , Africa, North and South America.
Here is another significant museum: the Museum of Old Sculpture (Städtische Galerie Liebieghau). The museum houses a large collection of Asian, Egyptian, Grecian, and Roman art, and medieval, renaissance and baroque works from the Liebieghaus in the 19th century.
The Ikon Museum is a very rare museum with more than a thousand Christian Orthodox photographs from all over the Orthodox Diaspora and is a worthy visit. It holds more than a thousand Christian orthodox pictures.
More prominent museums include the German Architectural Museum with an focus on architectural ideas and more than 200,000 plans and models; the Film Museum with exhibits on the Lumière brothers and cinema's history; the Museum of Applied Art (Museum Angela Kunst) or the MAK for short with over 3 exhibits, and the Archeological Museum Frankfurt in a former convent and deals with the history of the town from foundation to the present. and the Museum for Archeology Frankfurt in a former convent.
The Palm Garden
The magnificent Palm Garden (Palmengarten) on Bockenheimer Landesstraße, the biggest botanical garden in Germany, was an immediate success with the public when it opened in 1871 and was one out of three in Frankfurt. This appeal attracted some of the world's leading performers, such as Buffalo Bill, who toured the Wild West in 1890.
Highlights of tour are the beautiful botanical exhibits located outdoor, along with a variety of greenhouses with subtropical and tropical species of plant. Boat trips, a children's playground and picnic areas are provided in the parks, and guided tours are offered.
IThe Europaturm is only a short walk away for its viewing platform and its restaurant (there is fantastic views from the viewing platforms of the Main Tower, one of its tallest skyscraper). It is also known as the "Tower of Europe" with height of 337 metres.
The 72-acre Grüneburgpark and the larger Nidda Valley People's Park (Volkspark Niddatal) covering 415 acres on the outskirts of town, are other Frankfurt parks of interest, and are a nice place to walk around.
Senckenberg Natural History Museum
The Senckenberg Museum of Natural History is one of Europe's leading natural history museums and the second biggest of its kind in Germany, situated in the Frankfurt Gardens of Senckenberg. The museum is home to Europe's largest exhibition of large dinosaurs, together with its numerous exhibits on the biological diversity of our planet and organism development. The Museum is particularly popular with families (many life-size replica dinosaurs welcome guests to the museum's precourt).
A home to the largest collection of stuffed birds in the world with exhibits detailing the history of humanity. You can borrow audio guides if you want to travel alone. English tours are available and audio guides. There are also regular educational seminars and lectures. There is also a bistro and a souvenir store.
Frankfurt Cathedral
The Roman Catholic Cathedral of Frankfurt (Frankfurt Cathedral)-or St. Bartholomäus Cathedral to give its full name-is undoubtedly characterized by its beautiful light. The cathedral was constructed in Gothic-style red sandstone from the 13th century to the 15th century, with a 95 meter-high tower. The coronation of the Emperors took place here between 1562 and 1792 at the Election Chapel. It is one of only a few Churches in Germany to have been declared an imperial cathedral.
Underneath the tower is Hans Backoffen 's impressive crucifixion, sculpted from 1509; the Maria-Schlafs-Altar from 1434 is located in the Marienkapelle.
The gravestone of King Günther von Schwarzburg, who died in Frankfurt (1349), and some sculpted lateral altars from the 15th and 16th centuries also show other highlights. A skullcap in St. Bartholomew 's Choir is the most critical reliquary of the cathedral. In the Dommuseum Frankfurt you can see many of the cathedral's major pieces.
Kleinmarkthalle
Markets often provide a nice feeling for a community, and the Kleinmarkthalle in Frankfurt, a place where many local people shop every day, is no exception. This hall dates back to 1954, and its 150 market stalls of 1500 m2 sell some of Germany 's finest produce. Here is a perfect place to try Frankfurt 's popular green sauce, a traditional condiment of seven herbs, sour cream and eggs. This is an excellent choice. Specialties such as sausages, cheese and pastries can also be enjoyed locally.
Goethe House and Museum
Frankfurt was home to Johann Wolfgang von Goethe, Germany 's greatest novelist. The Goethe House, his family home – where Goethe was born on 28 August 1749 and was in existence until 1765 – reveals how the well-to-do family and workers had lived. From the magnificently furnished kitchen on the main floor to the writing room at the top floor, Goethe wrote a lot of his early work and played with his puppet theater as a boy. You can see everything in it.
The Goethe Museum is next door and the 14-room museum displays art from the time of the writer, including Late-Baroque and Romantic periods masterpieces. All properties are given Family guided tours.
Goethestrasse is another major Frankfurt attraction which bears witness to the reputation and importance of the author, a high-end shopping area with numerous fine shops, art galleries and cafés.
The Hauptwache
The Hauptwache, which literally translates as "Central Guard," is situated in the middle of town and one of Frankfurt 's busiest football areas. It is renowned for its combination of fine historical buildings and modern structures. The old Baroque Guard House, named after the square, is the most prominent building here. The militia, a jail and later a police station were once in the house, built in 1730, (now used as a cafe).
The square is a big shopping center with a large underground mall in Frankfurt itself. The key commercial and residential streets of the city also extend from here. Pedestrian-friendly Zeil leads to the east, and Kaiserstrasse, southwest past Rossmarkt and Kaiserplatt to Hauptbahnhof with its many entertainment venues on its side streets. Founded in 1888 and one of the largest terminals in Europe, this is the city's main train station.
Museum of Modern Art
One of the most important galleries of modern art in Europe, the Museum of Modern Art Frankfurt (MMK) is widely considered one of the largest. Opened in 1991, the museum houses some 5,000 fine examples of more than 450 artists in an impressive, postmodern building in the center of the city. Exhibits include works by artists such as Andy Warhol, Roy Lichtenstein and Francis Bacon from the 1960s to the present.
The museum operates MBK Zollamt, which has more than 30,000 exhibits from the European and the Associates of Applied Art, including furnishings, tapestries, glassware, ceramics and books, and the Schirn Kunsthalle in Frankfurt which showcases both contemporary and modern art. It also has a large number of exhibits by young artists and unknown ones. MBK Zollamt is the museum's main location.
The Caricatura Museum is also notable for its displays and exhibitions on comic art.
Amazing Stay Places in Frankfurt
In the Innenstadt neighborhood and in the Altstadt district, between downtown and the river Main, the majority of Frankfurt 's major tourism attractions are located. The majority of Frankfurt 's hotels are found nearby in the neighborhoods, making it hard to find lodging in this compact area.
Once a less desirable area of the city, cleaned and now a fashionable, healthy neighborhood, and just 10 to 15 minutes walk from the city's top tourist attractions, the Bahnhofsviertel River is the location of the 'train station district.' Sachsenhausen is the home of the museum district, and a variety of hotels from budget to luxury, on the much quieter south side of the river.
The West End, which has some nice hotels on the edge of Gallus district, is located next to the Bahnhofsviertel area. The Frankfurt Messe and the Skyline Plaza Shopping Center are clustered in most hotels in that area. The walk from these hotels to the city center is roughly 20 minutes or you can take a metro to the top attractions of Frankfurt.
Frankfurt Luxurious Stays
The Sofitel Frankfurt Opéra is a beautiful public park with footpaths and a wide pool on the outskirts of the Bockenheimer Anlage in Innenstadt. A good place for shopping in the most desirable parts of Frankfurt, like Versace, Chanel and Louis Vuitton, only a couple of blocks from the Goethestraße.
With amenities including in-room breakfast, a heated pool and a wide spectrum of spa facilities, this 5-star hotel makes the lounge a top priority for guests. There is a shuttle service that helps guests get to where they need to go, and anyone wanting to explore can use bicycles.
The Grandhotel Hessischer Hof is on the lower West End near Senckenberg Museum, a short walk from the city center and also very close to the Metro station. With elegant public places and great attention to detail, this five-star hotel has a classical décor updated. The spacious rooms are equipped with a walk-in bathroom, a mini-refrigerator fully loaded with free drinking and fruit everyday. Luxury suites have private and full-sized terraces, and regular rooms are fitted with desks and a seating area.
Roomers is just two blocks from the lovely Park Nizza between train station and river, and a short walk from the museum district Sachsenhausen. With great facilities including a fitness center, a sauna, a hot tub and a lap pool and free bottled water and tablets in every room, the hotel offers reasonable rates. This five star hotel offers free parking space. This hotel is characterized by a chic atmosphere, a sleek, traditional style with stunning public spaces such as a garden patio and the Skylounge overlooking the city from floor to ceiling.
Frankfurt Value-for-Money Affordable Stays
The NH Frankfurt Messe is an environment-friendly four-star hotel in the lower West End next to the park which houses the iconic Hammering Man and Messeturm sculptures. The rooms are bright and renovated. Although snug, they have a desk and seating area, which is well used to provide comfort. Windows are well insonated and have an electric kettle, safety box and a mini-fridge. There are a range of restaurants within a few minutes' walk and more options on the nearby Plaza Skyline. Breakfast is available at an extra charge.
Capri by Fraser is a luxurious hotel just off the Frankfurt Messe, shopping at Skyline Plaza, restaurants, and provides spacious luxury rooms in the Gallus neighbourhood. The spacious quarters, suites, and family rooms with hardwood fittings, USB charges and kitchenettes are provided in this large hotel. Secure underground parking and fitness facilities and laundry room are also available to guests.
Modern Movenpick Hotel Frankfurt am Main City offers sustainable hospitality and excellent service while providing spacious and colorful rooms to make fun. There are a wellness center, a business center and a dormitory terrace for guests to enjoy little treats, including lavender bags. Situated within Gallus Business District, this hotel provides convenient access to both Innenstadt and Altstadt sights, near the main shopping center Skyline Plaza and a subway stop.
Frankfurt Budget Stays
Gallus has a range of decent budget choices for shoppers and the underground station for convenient access to the key attractions of the city centre. Direct elevators from the Premier Inn 's safe garage under the hotel are available at the Premier Inn Frankfurt Messe. This hotel provides very great insulation from the busy streets, a local restaurant and breakfast choice in the center of the Business District by the exhibition hall and Skyline Plaza and the walking-in platforms are a great luxury.
Close to the Frankfurt Messe and across the streeter from Skyline Plaza, is Motel One Frankfurt-Messe. The rooms are spacious but soundproof, with cozy beds, a desk and open windows. A generous breakfast buffet contains fresh baked meals and poultry. Safe parking is also available in this hotel.
The Ibis Frankfurt center, which always offers high quality service, provides very clean, comfortable rooms and a unique décor, is another great budget friendly choice. Breakfast is served and guests can use a self-service washing machine. Its river location on Main Promenade is a great place for those wishing to visit the Sachsenhausen area and stroll to the Museum Center.
Best Stay Places for Families
Hamburger Hof hotel provides a convenient location next to a train station with easy access to, and from, the airport, and family rooms; a flexible check-in and check-out times; self-service washing facilities and convenient access. Rooms are stylish, updated with wooden floors and fresh colors, with staff who can help you find out how to get around town with great knowledge and great pleasure. The location of the hotel in Bahnhofsviertel next to the train station makes this a perfect choice for people without a car.
If your family is looking for some luxury, Adina Apartment Hotel Frankfurt Neue Opera has a kitchenette and fully-equipped kitchen, comfortable furnishing, high-ceilings and floor-to - ceiling windows in the area near the river and close to the Märchenbrunnen Fountain. The hotel provides self-service laundry, a fitness center, a heated indoor pool, breakfast bar, a stunning view of the rooftops.
The INNSIDE Frankfurt Ostend in Ostende, just east of the center of the city and within walking distance of the Frankfurt Zoo, represents a great budget option for children. In a block or two, a range of restaurants may be selected and a restaurant is onsite to serve those who have special dietary needs.
Rooms at the end of a long sightseeing day are soundproofed so children are free to make a noise, and valuable services include a computer safety deposit box, coffee and tea service and toiletries.
Romantic Places to Stay in Frankfurt
Couples who want to immerse themselves both in luxury and in the rich history of Frankfurt will stay at Jumeirah Frankfurt, located in the city centre, between the Hauptwache and the Eschenheimer Tower, adjacent to Zeil pedestrian zone. The spacious guest rooms have thick wooden floors with soft area teacups, mini refrigerators with drinks, coffee making equipment, in-room secure deposits and luxurious extras such as plush bathrobes. A spa, a gym, a heated pool and Lebanese restaurant are also provided at the hotel.
Seclusion-seekers will take the opportunity to flee the vibrant city and be drawn by the great sights of the five-star Villa Kennedy, on the south side of the river, next to the numerous museums in Sachsenhausen. The property is surrounded by a grand building with arched doors and colonnades and is a large central courtyard. In this ideal romantic atmosphere, guests can enjoy the big pool, full service spa, fitness center and the Italian hotel restaurant.
Book Cheap Flights to Frankfurt. FAQ
Is Frankfurt worth visiting?
Frankfurt is very much worth visiting. Depending on interests, there are about 20 museums to visit, and depending on the date there may well be a great fest one could go to. There is a skyscraper fest on 25-26 May that is real fun.
How far in advance should I book a flight to Europe?
The prime booking window is somewhere between 3 months until 99 days before the departure date. During this period, the rates are at their lowest which means one can catch a pretty good bargain and pay a lot less than the normal fare. The best time to book flight tickets to Europe would be sometime during March.
Can you fly out with one airline and back with another?
Two single flights can be cheaper than a return. And you don't necessarily need to fly back with the same airline. It's even worth considering flying back to or from a different airport – although of course that doesn't work if you've left your car at the departure airport!
What is the cheapest airline to fly to Germany?
911travelshop allows you to find the cheapest flights to Germany (from hundreds of airlines including Lufthansa, Turkish Airlines, United) without having to enter specific dates or even destinations, making it the best to find and book cheap flights for your trip.
What is the most comfortable airline to fly to Europe?
American Airlines
Naturally, the best airline for flying from the US to Europe is going to be an American airline. Actually it's the airline – if you are travelling from the United States to Europe, your best option is flying with American Airlines.
How do I get the best airfare to Europe?
Flight-Search Tips
Look around
Think flexibly about airports and dates
Consider flying into one city and out of another
Delete your cookies and history
Buy your tickets at the right time (to the extent possible)
Be ready to buy
Be sure of your dates before you book
Pick a seat as early as possible.
Is it better to book 2 one way flights?
It's usually better to book two one-way airplane tickets instead of one round-trip flight. Booking a round-trip ticket is usually the default choice for travelers planning a vacation. But buying two one-way trips instead could actually save you money — if you're willing to put in the extra effort, that is.
Is it cheaper to fly one way or roundtrip?
Conventional travel wisdom suggests that one-way tickets can be a better value domestically, while international flights are a better deal when you purchase a round-trip. The only way to assess round trip vs one way in the context of domestic vs international. Search and book cheapest flights via 911travelshop to save big and avail special priviledges and in-flight extra perks.
How far in advance should I book a flight to Germany?
Advance Booking
You'll do better booking flights eight weeks in advance. If you can't commit that far ahead, book at least a month in advance, otherwise the best fares may be sold out. At a minimum, book your fare at least 14 days in advance, when most airlines offer their lowest fares.
How much is the plane ticket from USA to Germany?
The cheapest flight price from USA to Germany is $39. On average you can expect to pay $1101. The most popular route, (Newark - Munich Franz Josef Strauss), can usually be booked for $373.
Is Germany expensive for tourists?
Overall, Germany is not an expensive country to visit. Yes, river cruises are expensive. There's plenty of high-end cuisine throughout the country. Frankfurt, the capital of finance, will cost you a pretty penny too.
What's the cheapest way to fly to Europe?
Here are seven tried-and-true booking strategies for nabbing the absolute cheapest flight to Europe.
Depart Wednesday, return Tuesday
Use flight-prediction tools
Use hubs as launchpads
Book six months out
Travel during the tail end of summer
Follow the lowest fare, but buyer beware
Get two vacations for the price of one
What is the cheapest city in Europe to fly into?
Dublin is the cheapest airport to fly into, with an average airfare of $620, while London's Heathrow International is the most expensive airport to fly into, with an average airfare of $941. Have a look via search and consider starting your trip somewhere near one of Europe's more affordable airports.
What is the cheapest month to fly to Europe?
Cheapest dates to fly to Europe
Cheapest days to fly: Jan. 22 to March 25
Cheap days of the week to fly: Mondays, Tuesdays and Wednesdays
First price hike of spring: March 26
How do I get the lowest airfare?
Here are seven insider secrets to booking cheap flights:
Book the flight seven weeks in advance

Buy at the best time: Tuesdays at 3 p.m. EST

Fly on the cheapest days, which are Tuesday, Wednesday and Saturday

Fly out early

Check low-cost airline prices individually

Sign up for free price alerts
What can you not bring to Germany?
Restrictions
Medicinal products and narcotics: You must observe certain requirements if you are bringing medicinal products as normal travel requisites.
Cash
Fireworks
Instruments of torture
Dangerous dogs
Publications or media likely to harm minors and unconstitutional publications
Cultural assets
Food and feedstuffs
What is the cheapest city to fly to in Germany?
?The 5 Cheapest Airports to Fly to in Germany
Berlin Schoenefeld
Dusseldorf
Berlin Tegel
Hamburg
Frankfurt. If you're looking to make a stop-off for a speedy schnitzel, bratwurst and beer before heading elsewhere in Europe, then opting to touch down on the runways of Frankfurt is perhaps the perfect choice.
How much should I budget for a trip to Germany?
If you want to have a nice time in Germany without spending too much, then plan on bringing 100 euros per day, including accommodations costs. This should cover food, attractions, minor shopping and some additional entertainment, and it's likely you'll have money left over each day.
How long is the flight from USA to Germany?
10 hours, 12 minutes
Flying time from United States to Germany
The total flight duration from United States to Germany is 10 hours, 12 minutes.
How much money do I need for 2 weeks in Germany?
If you want to have a nice time in Germany without spending too much, then plan on bringing 100 euros per day, including accommodations costs. This should cover food, attractions, minor shopping and some additional entertainment, and it's likely you'll have money left over each day.
Is food expensive in Germany?
Food prices and groceries in Germany
Food prices in Germany are generally considered to be quite low, especially compared to those of neighboring countries such as France, Italy, Austria, Sweden, and Belgium, where food is much more expensive.
Do airline prices go down closer to departure date?
Plane tickets usually don't get cheaper closer to the departure date. Flights tend to be the most inexpensive when you book between four months and three weeks before your departure date. According to the studies conducted by by aviation research firms, one can expect rates to go up after that period.
What is travel Tuesday?
Turns out, the best day for discounts is actually a Tuesday. Not so creatively known as "Travel Deal Tuesday," December 3 is packed full of, well, flight deals. All in all, Hopper is expecting travelers can save up to 40 percent on both domestic and international flights.
What do I need to travel from US to Germany?
Travelers from the US bring a valid passport valid for at least six months beyond the expected stay. Those planning to stay more than three months need a visa before leaving for Germany. Make a few copies of your travel documents, and leave a copy at home.
What month is the best time to go to Germany?
The best time to visit Germany is from May through September, when the weather is pleasantly warm, with temperatures typically in the low to mid-20s. Especially during the peak of summer, expect thick tourist crowds and accommodation and airfare rates to be at the highest prices of the year.
Popular Destinations
Last updated at 23:52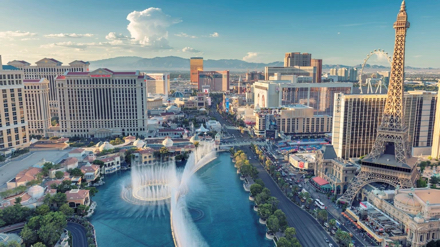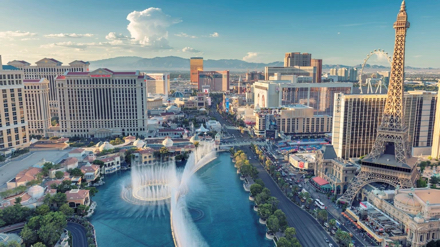 A property of every kind
in New York