Looking for best airfares and convenient bookings?
It's FREE until 3 bookings.

+ 1
No result found

Afghanistan ( +0 )

Albania ( +355 )

Algeria ( +213 )

American Samoa ( +0 )

Andorra ( +376 )

Angola ( +244 )

Anguilla ( +1264 )

Antarctica ( +0 )

Antigua and Barbuda ( +1268 )

Argentina ( +54 )

Armenia ( +374 )

Aruba ( +297 )

Australia ( +61 )

Austria ( +43 )

Azerbaijan ( +994 )

Bahamas ( +1242 )

Bahrain ( +973 )

Bangladesh ( +880 )

Barbados ( +1246 )

Belarus ( +375 )

Belgium ( +32 )

Belize ( +501 )

Benin ( +229 )

Bermuda ( +1441 )

Bhutan ( +975 )

Bolivia ( +591 )

Bosnia and Herzegovina ( +387 )

Botswana ( +267 )

Bouvet Island ( +0 )

Brazil ( +55 )

British Indian Ocean Territory ( +0 )

British Virgin Islands ( +0 )

Brunei ( +673 )

Bulgaria ( +359 )

Burkina Faso ( +226 )

Burundi ( +0 )

Cambodia ( +855 )

Cameroon ( +237 )

Canada ( +1 )

Cape Verde ( +238 )

Cayman Islands ( +1345 )

Central African Republic ( +0 )

Chad ( +235 )

Chile ( +56 )

China ( +86 )

Christmas Island ( +0 )

Cocos Islands ( +0 )

Colombia ( +57 )

Comoros ( +0 )

Cook Islands ( +682 )

Costa Rica ( +506 )

Croatia ( +385 )

Cuba ( +53 )

Cyprus ( +357 )

Czech Republic ( +420 )

Democratic Republic of the Congo ( +0 )

Denmark ( +45 )

Djibouti ( +253 )

Dominica ( +0 )

Dominican Republic ( +1 )

East Timor ( +0 )

Ecuador ( +593 )

Egypt ( +20 )

El Salvador ( +503 )

Equatorial Guinea ( +240 )

Eritrea ( +291 )

Estonia ( +372 )

Ethiopia ( +251 )

Falkland Islands ( +0 )

Faroe Islands ( +0 )

Fiji ( +679 )

Finland ( +358 )

France ( +33 )

French Guiana ( +689 )

French Polynesia ( +689 )

French Southern Territories ( +0 )

Gabon ( +241 )

Gambia ( +220 )

Georgia ( +995 )

Germany ( +49 )

Ghana ( +233 )

Gibraltar ( +350 )

Greece ( +30 )

Greenland ( +299 )

Grenada ( +1 )

Guadeloupe ( +0 )

Guam ( +1 )

Guatemala ( +502 )

Guinea ( +0 )

Guinea-Bissau ( +0 )

Guyana ( +0 )

Haiti ( +0 )

Heard Island and McDonald Islands ( +0 )

Honduras ( +504 )

Hong Kong ( +852 )

Hungary ( +36 )

Iceland ( +354 )

India ( +91 )

Indonesia ( +62 )

Iran ( +98 )

Iraq ( +964 )

Ireland ( +353 )

Israel ( +972 )

Italy ( +39 )

Ivory Coast ( +0 )

Jamaica ( +1 )

Japan ( +81 )

Jordan ( +962 )

Kazakhstan ( +7 )

Kenya ( +254 )

Kiribati ( +0 )

Kuwait ( +965 )

Kyrgyzstan ( +0 )

Laos ( +856 )

Latvia ( +371 )

Lebanon ( +961 )

Lesotho ( +0 )

Liberia ( +0 )

Libya ( +218 )

Liechtenstein ( +423 )

Lithuania ( +370 )

Luxembourg ( +352 )

Macao ( +853 )

Macedonia ( +389 )

Madagascar ( +261 )

Malawi ( +265 )

Malaysia ( +60 )

Maldives ( +960 )

Mali ( +223 )

Malta ( +356 )

Marshall Islands ( +0 )

Martinique ( +222 )

Mauritania ( +0 )

Mauritius ( +230 )

Mayotte ( +0 )

Mexico ( +52 )

Micronesia ( +691 )

Moldova ( +373 )

Monaco ( +377 )

Mongolia ( +976 )

Montserrat ( +0 )

Morocco ( +212 )

Mozambique ( +258 )

Myanmar ( +0 )

Namibia ( +264 )

Nauru ( +0 )

Nepal ( +977 )

Netherlands ( +31 )

Netherlands Antilles ( +599 )

New Caledonia ( +687 )

New Zealand ( +64 )

Nicaragua ( +505 )

Niger ( +0 )

Nigeria ( +234 )

Niue ( +0 )

Norfolk Island ( +672 )

North Korea ( +850 )

Northern Mariana Islands ( +1 )

Norway ( +47 )

Oman ( +968 )

Pakistan ( +92 )

Palau ( +680 )

Palestinian Territory ( +0 )

Panama ( +507 )

Papua New Guinea ( +224 )

Paraguay ( +595 )

Peru ( +51 )

Philippines ( +63 )

Pitcairn ( +0 )

Poland ( +48 )

Portugal ( +351 )

Puerto Rico ( +1 )

Qatar ( +974 )

Republic of the Congo ( +0 )

Reunion ( +0 )

Romania ( +40 )

Russia ( +7 )

Rwanda ( +250 )

Saint Helena ( +0 )

Saint Kitts and Nevis ( +0 )

Saint Lucia ( +0 )

Saint Pierre and Miquelon ( +0 )

Saint Vincent and the Grenadines ( +0 )

Samoa ( +0 )

San Marino ( +378 )

Sao Tome and Principe ( +0 )

Saudi Arabia ( +966 )

Senegal ( +221 )

Serbia and Montenegro ( +0 )

Seychelles ( +248 )

Sierra Leone ( +0 )

Singapore ( +65 )

Slovakia ( +421 )

Slovenia ( +386 )

Solomon Islands ( +0 )

Somalia ( +0 )

South Africa ( +27 )

South Georgia and the South Sandwich Islands ( +0 )

South Korea ( +82 )

Spain ( +34 )

Sri Lanka ( +94 )

Sudan ( +249 )

Suriname ( +597 )

Svalbard and Jan Mayen ( +0 )

Swaziland ( +268 )

Sweden ( +46 )

Switzerland ( +41 )

Syria ( +963 )

Taiwan ( +886 )

Tajikistan ( +992 )

Tanzania ( +255 )

Thailand ( +66 )

Togo ( +228 )

Tokelau ( +0 )

Tonga ( +676 )

Trinidad and Tobago ( +1 )

Tunisia ( +216 )

Turkey ( +90 )

Turkmenistan ( +0 )

Turks and Caicos Islands ( +1 )

Tuvalu ( +0 )

U.S. Virgin Islands ( +1 )

Uganda ( +256 )

Ukraine ( +380 )

United Arab Emirates ( +971 )

United Kingdom ( +44 )

United States ( +1 )

United States Minor Outlying Islands ( +0 )

Uruguay ( +598 )

Uzbekistan ( +998 )

Vanuatu ( +678 )

Vatican ( +0 )

Venezuela ( +58 )

Vietnam ( +84 )

Wallis and Futuna ( +0 )

Western Sahara ( +0 )

Yemen ( +967 )

Zambia ( +260 )

Zimbabwe ( +263 )
Why book with us?

Discount Deals
Best Deals on Airfares Worldwide

Fast Bookings
Just one call to book any Flight

24/7 Help
Well-trained executives for assistance

100% Secure
Safe payments with robust certification
Popular Routes

Atlanta,ATL
1hr 49m
Fort Lauderdale,FLL
Check Fare
Nonstop
06:10 - 07:59

Detroit,DTW
1hr 55m
Fort Lauderdale,FLL
Check Fare
Nonstop
17:25 - 19:20

New York,EWR
3hr 0m
Fort Lauderdale,FLL
Check Fare
Nonstop
12:30 - 15:30

Los Angeles,LAX
1hr 45m
Fort Lauderdale,FLL
Check Fare
Nonstop
10:30 - 12:15

Port Au Prince,PAP
1hr 45m
Fort Lauderdale,FLL
Search
Nonstop
18:00 - 22:00
What others say about us

Christina Brown
Stay at Home Mother

The trip was Awesome
Thanks team for taking care of my visit to mom's during christmas. You guys scored me the best flight, when almost every online site and agents told me tickets were sold off. I am coming back for all my future bookings!
Cheap Flights to Fort Lauderdale: Make a Trip to the Venice of America
About Greater Fort Lauderdale
The City of Fort Lauderdale wholeheartedly welcomes travelers, holidaymakers and sightseers who wish to experience ultimate leisure at the refined waterside fronts, beautiful beaches, and natural attractions. Find yourself under the blue sky, surrounded by swaying palm trees and smiling faces.
Nicknamed as "The Venice of America," Fort Lauderdale city is located in the middle of South Florida's Gold coast, built around thousands of canals and inland waterways. Exploring the city is an experience like no other in America, and cheap water taxis carry travelers downtown from the beach to eclectic shopping centres and fine dining places. Situated on the southeast coast of Florida, in the east-central portion of Broadway county, the city of Fort Lauderdale is approximately 23 miles north of Miami and 42 miles south of Palm Beach City.
Greater Fort Lauderdale's 23 miles of sun-kissed beaches and eight distinctive beach towns offers premier opportunities for recreation, relaxation, and enjoyment. From enjoying the sunrise on cove-like, family-destined beautiful Deerfield Beach, a fishing hot spot of Dania Beach, and Retro cool Hollywood sun-kissed Beach, to the seaside village charm of Lauderdale-by-the-Sea and wide array of outdoor sports of Hallandale, there's a beach to match any mood. With a comfortable year-round temperature and plentiful sunshine, the Atlantic Ocean invites SCUBA divers, windsurfers, snorkelers, stand-up paddleboarders, Jet-Skiers, as well as families for adventure sports.
Besides enchanting and scenic beaches, there's much to explore in Fort Lauderdale City. Apart from the blue wave beaches are the Broward Center for the Performing Arts, Museum of Discovery and Science, Museum of Art and Old Fort Lauderdale Village, and Stranahan House, all within the walking distance along Fort Lauderdale's New River. Gaining international acclaim as Fort Lauderdale's centerpoint for eclectic shopping, fine dining, and amazing entertainment, the Las Olas Boulevard is highly visited for fashion boutiques and art galleries, fine dining restaurants, sidewalk cafes, and bars. The Greater Fort Lauderdale city downtown area is home to Florida Atlantic University, Broward College, Broward County Main Library, school district offices, and county.
Popularly known for its unique blue wave beaches, fine restaurants, and electrifying nightlife, Fort Lauderdale is one of the most popular vacation spots in Florida, welcoming millions of domestic and international visitors every year. Travelers planning a trip to this coastal city, can book cheap flight tickets via 911travelshop.
Why plan a trip to Greater Fort Lauderdale?
Blessed with ample sunshine and pleasant ocean breezes year-round, Fort Lauderdale greets with exciting opportunities to explore spectacular beaches, popular spots, diverse neighborhoods and experience specialties that define the city of Greater Fort Lauderdale.
Why plan a trip to Greater Fort Lauderdale?
The city of Fort Lauderdale features a number of exciting vacation spots filled with excitement, energetic nightlife, and a diverse culinary scene.
Here you'll find:
An international airport and cruise port within 5-miles of one another.
Trains from Virgin Trains station to Miami or West Palm Beach within 40 minutes.
Greater Fort Lauderdale has more waterways than Venice, Italy. This makes the city, the yachting capital of the world and a major host for the world's largest in-water boat show.
Interesting fun facts about Fort Lauderdale
There are amazing facts about the city of Fort Lauderdale of which most people are unaware of. Here's a compiled list of fun facts helping to learn more about this spectacular vacation destination.
The city is nicknamed "The Venice of America" due to its 300 miles of waterways and canals. Also known as the yachting capital of the United States.
Fort Lauderdale has 23 incredible miles of beaches spread across 36 square miles. That's right. The beaches in Fort Lauderdale covers nearly 2/3rd of the total area.
Most of Fort Lauderdale's beaches are Blue Wave Certified by the Clean Beaches Council. These include Deerfield, Fort Lauderdale, Lauderdale-by-the-Sea, Dania, Pompano, and Hollywood Beaches.
Fort Lauderdale's Port Everglades is the third busiest cruise port in the world, serving approx. 4 million tourists every year.
Scuba Diving here is a delight. Enthusiasts can dive on a living coral reef-straight off the beach, along with 75 artificial reefs that have made this one, Florida's most popular dive destination.
Best times to visit Fort Lauderdale, Florida
Snowbirds from north flock towards the south during the months of December and mid-spring when the climate in Greater Fort Lauderdale is warm and comforting. Due to the pleasant weather and ample sunshine, Greater Fort Lauderdale is the perfect getaway for visitors during these months.
As a top vacation destination in Florida, Fort Lauderdale is one of the most frequently visited cities. A large number of travelers arrive here from other colder parts of the country. It is advised to identify the preferable months when planning a vacation. The busiest month for tourism in Fort Lauderdale is July followed by December and February. During these months, prices for Fort Lauderdale flights and hotels are at its highest, though you can save if you purchase flight tickets well in advance. Those willing to visit in November at these times will likely save on flights and hotel bookings.
Attend best of the Fort Lauderdale's festivals and fun-events
Greater Fort Lauderdale features a number of popular art galleries exhibiting artwork. Several fun-filled beach events are also held on Broadway County. The visitors here can enjoy the sunset tours and boat parades. The Venice of America entertains, inspires, and lets visitors try new things. The festivals and events in Fort Lauderdale are held throughout the year featuring everything from music and arts to culture and pro sports.
Fort Lauderdale's comforting climate encourages visitors to explore and attend special events and head for the outings for a Jazz brunch or attend the monthly FATVillage Art Walk or take a sip of Wine. The vacation spots in Fort Lauderdale has a lot more to offer like Fort Lauderdale International Boat Show and the Las Olas Art Fair to sparkling beach parties like Riptide Music Festival and Ocean's Tortuga Music Festival. Curious visitors can take a glimpse of the Celtic music performances, battling knights charging on horseback and sword fighting on the Florida Renaissance Festival.
Best of to-dos in Fort Lauderdale
Popular among residents and tourists is the Riverwalk Fort Lauderdale, also known as the Las Olas Riverwalk! The tropical landscape, breathtaking views, gazebos, parks, and outdoor cafes across the city makes it a perfect place for an evening stroll. On a wilder side, watch-out for alligators as you ride along the famed "River of Grass" in the Everglades National Park. The world's largest butterfly garden and hummingbird aviary at Butterfly World in Tradewinds Park is a must-visit. Located just 10 miles north of Fort Lauderdale, Butterfly World is the world's largest butterfly park housing more than 20,000 species of butterflies.
Get around by hopping on the Intracoastal Waterway Fort Lauderdale Water Taxi that passes through Fort Lauderdale Route, New River Route, Hollywood Route, and Whistle Stops (non-scheduled stops along the way). Two sightseeing excursions – Riverfront Cruises or Jungle Queen – expand on the water fun and the area's extensive canals. If you're a true aquaphile, The International Swimming Hall of Fame Museum & Aquatic Complex is another must-visit place for you. The Hall of Fame features a 10,000-square-foot museum showcasing Olympic aquatic memorabilia from more than 100 nations, as well as Olympic Gold medals, paintings, sculptures and literature dating of famous swimmers.
Top Instagram-Worthy Spots to Visit in Greater Fort Lauderdale
With pretty palm trees, beautiful beaches, and flashy facades galore, the city of Fort Lauderdale offers endless photo opportunities to make the trip memorable. More than blue wave beaches, the "Venice of America" now encompasses a mix of art galleries, museums, bohemian street art, and a series of restaurants. Featuring wonderful backdrops and sights, the city never disappoints visitors when it comes to taking pictures.
Some of the top places for art lovers, beach enthusiasts, foodies, and ones looking to blow up their Instagram feed with eye-catchy urban backdrops are:
Las Olas Boulevard
Known as the shoppers' paradise, Las Olas Boulevard is a place for an all-day adventure, an ultimate hub of fashion boutiques, art galleries, restaurants, bars, sidewalk cafes, hidden parks, and diverse shops. Snap pictures next to the traditional lamp posts, twinkly lights wrapped around palm trees, and distinctively striking Mediterranean architecture.
Bonnet House Museum & Gardens
Situated along Fort Lauderdale Beach, the Bonnet House Museum & Gardens is a photographer's dreamland. This is the place where you can get a taste of paradise and a history lesson. Take smiling pictures at the finest orchid garden or capture a glimpse of playful monkeys, wading birds, foxes, and majestic swans. Besides, view the paintings of Bartlett's artist wife Evelyn and explore the collection of animal sculptures from Southeast Asia and Africa.
FATVillage
The downtown's "Creative Enclave," the Flagler Arts and Technology Village (FATVillage) historic warehouse district, burgeons with art galleries and coffee shops. Artists, designers, techies, and creative professionals consider this four-block district as their home. BREW Urban Cafe Next Door is a must-see spot where one can have a cup of coffee and engage in reads of best of the titles and novels.
Hugh Taylor Birch State Park
Located a few blocks north of Bonnet House Museum & Gardens, Hugh Taylor Birch State Park is the city's own Central Park, complete with gopher tortoises and boat access from the Intracoastal waterway. Take a snap before the neon "Adventure Is Calling" sign above the doorway at Hugh Taylor Birch State Park's bistro, Park & Ocean, where you can sip a Florida fruit-based beer brewed in-house before heading out on a paddling tour through mangrove trails.
What to Eat?
Featuring farm-to-table, sustainable menus, the city of Fort Lauderdale restaurants offer delectable but healthy food options. Although the Venice of America's dining scene boasts a wide variety of Fort Lauderdale's specialties. Everything from Italian to Mexican, Floridian to the Mediterranean, Thai, and Japanese is served at various eateries around the city, including tourist favorites like Dolce Salato Pizza & Gelato, Sushi Burrito, Mini Pita, and The Crabster. A 13-ounce sirloin hamburger (which GQ rated no. 1 in the nation) at Le Tub Saloon, tuna-stuffed tempura shells at One Door East, and an appetizer bowl of crab "scoobies" at Coconuts are so famous, they're not even on the menu list.
Where to Shop
Some of the best shopping centres in Fort Lauderdale like Fort Lauderdale Galleria, an upscale shopping mall cataloging some of the world's leading brands like Neiman-Marcus, William-Sonoma, and the Banana Republic, reflects Greater Fort Lauderdale's upscale life-style. Just a few miles west of Downtown is Sawgrass Mills, the largest outlet and value retail shopping destination in the U.S. With names such as Prada, Michael Kors, Judith Ripka, Bloomingdale's Outlet, Saks OFF 5th, Tommy Bahamas, TAG Heuer, Tumi, Giorgio Armani, Burberry, and Kate Spade, it is an ultimate shopping hub offering the widest range of clothing and luxury products. Plan a day at the city's most famous boulevard, Las Olas, which is known as Greater Fort Lauderdale's "style mile." Packed with leading retail stores, top restaurants, lively lounges, cafés and independently-owned fine boutiques offering home décor items, jewelry, art pieces, and specialty gifts.
Souvenirs to Take Home
Typical souvenirs like t-shirts, magnets, wall hangings, and statuettes don't quite live up to the glamour that the Great Fort Lauderdale City offers its travelers. From urban to rural, beaches to swamps, theme park to state park, the Venice of America ultimate souvenirs will deliver warmth long after memories of the beautiful scenic beaches and the ocean's nightlife parties have faded. Snag a piece of the city's street art with a portrait by graffiti artist Herbert Galarza (known for the Hive's kaleidoscope-colored Marilyn Monroe mural) or a print by Australian-born pop artist Sharon Lee Swift, available at her gallery in the craft café Bean to Brew. If you're searching for Fort-Lauderdale-by-the-sea souvenirs, the Beach King is the store that has all the authentic beach gifts, including trinkets to real shells, metal, and wood art to jams and candies. If you want something unusual as a reminder of your Florida trip, then visit Seldom Seen on Las Olas Boulevard.
Getting to and around the city of Fort Lauderdale
Local Airports nearby Fort Lauderdale
Fort Lauderdale-Hollywood International is the central airport in Broadway County and is one of three airports serving the city of Fort Lauderdale. Also called FLL, the Fort Lauderdale International Airport is perfectly situated in the heart of Broward County just minutes from the Broward Convention Center, Fort Lauderdale beach, and Port Everglades. The airport is located 21 miles north of Miami and 3 miles southwest of the city center of Fort Lauderdale. FLL international airport is the central hub for Spirit Airlines, JetBlue, Norwegian Air Shuttle, Allegiant Air Southwest Airlines that make up the airport's global to domestic network. The airport is popular among travelers headed to the Caribbean. It is also very close to the cruise terminals at Port Everglades. Ranked 21st amongst the busiest airports in the US, the FLL International Airport has a repute of facilitating journeys of approximately 35,963,370 passengers in 2018.
FLL International Non-Stop service: London, Stockholm, São Paulo, Lima, Bogota, Caracas, Quito, Frankfurt, Oslo, Copenhagen, Mexico City, Toronto, Montreal.
FLL International Single Connection service: Tokyo, Taipei, Osaka, Seoul,
Hong Kong, Beijing, Dubai, Guangzhou, Manila, Shanghai.
Airports Nearby to Fort Lauderdale International Airport
The nearest airport to FLL is Miami International Airport that is 37 miles away from Fort Lauderdale-Hollywood International Airport. Another alternative option is the Palm Beach International airport. Several international and domestic flights from West Palm Beach international airport are also operated.
Getting to the City Center from the Airport
Once you land, Fort Lauderdale International Airport offers a number of transport options, which include shuttle buses and private cars to get around the city center.
Trail-Rail (8 minutes, $3.75 one-way): The Trail-Rail is one of the fastest airport transportation service connecting many destinations within Miami-Dade County, Broward County, and Palm Beach County. It just takes a few minutes to get to the town at an extremely low fare i.e, approx. $3.75 (one-way).
Taxi (10-20 minutes, $19 and above): Provision of Metered taxis are available at the curbside of all arrival terminals at FLL international airport. For a ride to Fort Lauderdale Downtown, travelers can expect a fare of approximately $17-$25 depending upon the destination. However, if you're heading towards Miami International airport or West Palm Beach, you can expect to pay roughly around $69 to $123 for one-way trip. Taxi fare from Ft. Lauderdale International to a specific destination in the city is as follows:
Port Everglades: $17
Fort Lauderdale downtown: $19
Miami International Airport: $61
Port of Miami: $76
South Beach: $70
West Palm Beach International Airport: $123
Shared Rides ($11 - $16/person): Shared-rides transportation podium can be located at the lower level curb at each terminal outside the baggage area. One can take a ride to the city center at a fare of about $11-$16 per person.
Hotel Shuttles: Several hotels around the FLL International Airport provides a complimentary shuttle service for their guests to and fro. Pick up and drop points for shuttles can be found at the lower lever curbs of each terminal's arrival gate.
Book cheap flights to Fort Lauderdale on 911travelshop
With natural scenic beaches and an international vibe, it's easy to see why Fort Lauderdale, Florida, is a popular year-round travelers vacation spot. If you're looking for cheap flights to Fort Lauderdale, Florida, log onto 911travelshop— a travel search engine that lets travelers find and book the most affordable Fort Lauderdale flights. The website offers a user-friendly platform for travelers to easily navigate and select flights to Fort Lauderdale that suits budget and preferences. Besides, 911travelshop can also help find the cheapest flights to Fort Lauderdale if the travel dates are flexible.
911Travelshop lets travelers browse across the largest numbers of airlines and flights, which means that you'll be able to scoop the best flight deals at the perfect travel date and time for Fort Lauderdale. A best flight tickets booking engine which can always be relied upon. On finding a crisp deal on flights to Ft. Lauderdale-Hollywood International Airport, bookmark the 911Travelshop and revisit to search, choose and book from hundreds of airlines with flights to thousands of destinations globally.
911travelshop Tips & Tricks to Save Money on Fort Lauderdale Flights
Looking for cheap flights to Greater Fort Lauderdale? 911travelshop offers some of the exclusive Fort Lauderdale flight deals, which can help save big.
Following are some of the easy tips that can help you save more on Fort Lauderdale flight tickets.
Plan your trip well in advance. Book your flight at least three weeks in advance in order to get the cheapest flight to Fort Lauderdale.
Prefer connecting flights over direct flights. Prefer booking an indirect flight to Fort Lauderdale than a direct one as direct flights to Fort Lauderdale are more likely to be costlier.
Off-season marks the best time to go to Fort Lauderdale. Planning your vacation during the off-season, i.e., the frigid winter months after or before Christmas or New Year time can fetch you more discount.
Fly to Fort Lauderdale on weekdays. Prefer traveling on Wednesday, Thursday, and Saturday to get maximum savings on your Fort Lauderdale flight tickets. Jetting off to Fort Lauderdale on Thursday and returning on Sunday is less expensive than flying on Friday and returning on Monday.
Keep your travel dates flexible. Check flexible travel dates as this will help you aid in finding the best flight deal.
Use flight search engines. By booking flight tickets directly from an airline's website, you might miss out on cheap tickets from new discount airlines that you have never heard of before. Flight search engine 911travelshop helps you snap the best deals on Fort Lauderdale flight tickets.
Use Travel Credit Card points to travel. When you sign up for a new travel credit card, you can collect miles, and fly for free. Many credit cards offer a sign-up bonus of 50,000 points and more.
Subscribe to 911travelshop newsletters. Subscribe to our newsletter & get latest flight deals on preferred airlines.
Frequently asked questions about Fort Lauderdale
Q. Which airlines fly to Fort Lauderdale?
With over 700 daily flights to 135 domestic and international destinations, the Fort Lauderdale-Hollywood International Airport manages operations of a number of airlines. Domestic carriers include Spirit Airlines, United, American, Alaska, Southwest, Delta, Florida Coastal, and JetBlue. International carriers include Emirates, Norwegian Air, and Avianca.
Q. Which are the nearest airports to Fort Lauderdale?
The closest airport to the downtown Fort Lauderdale are as follows:
Fort Lauderdale-Hollywood International Airport (FLL)
Miami International Airport
Palm Beach International Airport
Q. How long does it take to fly to Fort Lauderdale?
The city of Fort Lauderdale is home to an international airport; thus, one can get to the stunning beaches of Fort Lauderdale quickly with flights from many other cities within the United States. Escape the hustle and bustle of New York City in about 2.5 hours. A flight from Philadelphia will take around 3 hours to reach Greater Fort Lauderdale. Travel across the country from the glamorous Los Angeles to Fort Lauderdale in about 4.5 hours. A trip from Seattle takes just around 5 hours.
Q. What should you pack for a flight to Fort Lauderdale?
Like the rest of Florida, the Fort Lauderdale city weather is hot during summers. Pack your suitcase with lightweight, breathable summer clothes. Don't forget to carry a sunhat, sunscreen, and sunglasses, too. Greater Fort Lauderdale is a popular beach destination, so don't forget your swimwear, bag, flip-flop, and beach gear. The winter months bring mild weather, with temperatures ranging between the high 50s and mid-80s. Carry a few layers for chilly evenings, along with cotton clothes for warm sunny days.
Q. Which are the best months to go to Fort Lauderdale?
Greater Fort Lauderdale is a popular winter vacation spot for snowbirds and northerners who wants to escape the cold and snow. Thus, the best months to go to Fort Lauderdale, Florida is between December and April. Anytime during the whole half of the year is good for tourists looking to escape chilly winters. Since this is also considered as Fort Lauderdale's peak season, the airfare and hotel prices are at their highest. So, one should book an airfare ticket in advance to secure Fort Lauderdale flight deals.
Q. Which is the cheapest month to fly to Fort Lauderdale?
In general, September is considered as the cheapest month to fly to Fort Lauderdale. Travelers can get Fort Lauderdale flight tickets at the lowest prices for the month of September. Climate conditions are pleasant during this month to enjoy the beautiful scenic views, and crowds are less, thus offering more peace.
Q. Which day is the cheapest to fly to Fort Lauderdale?
Flight bookings for Wednesdays, Thursdays and Saturdays are cheaper than bookings made for other days.
Q. What are the top attractions in Fort Lauderdale?
Fort Lauderdale has several popular attractions where tourists can have a wonderful time. Top tourist attractions in the City of Fort Lauderdale are -
Fort Lauderdale Beach
Las Olas Boulevard
NSU Art Museum
Bonnet House Museum & Gardens
Historic Stranahan House Museum
Museum of Discovery and Science
Antique Car Museum
Hugh Taylor Birch State Park
Q. What are the best ways to book cheap flights to Fort Lauderdale?
Here's how you can save money on flights to Fort Lauderdale
Fly to Fort Lauderdale on weekends to get cheap airfares.
Plan your trip during the off-season. This will surely help you get cheap Fort Lauderdale flights.
Pack your bag light to save on baggage fees.
Be flexible with travel dates and time to get cheap Fort Lauderdale flights.
Use flight search engines. Buying through OTAs such as 911Travelshop can help you seize flight tickets promo codes, using which, travelers can get great discounts on the flight tickets.
Q. What are the top events and festivals in Fort Lauderdale?
Although several events and festivals celebrations are held in Fort Lauderdale but just two of them are the main ones - Fort Lauderdale International Boat Show and the Florida Renaissance Festival. Some of the other top events and festivals held in the city of Fort Lauderdale are:
Las Olas Art Festival (early January)
Fort Lauderdale Orchid Show (mid-January)
Fort Lauderdale A1A Marathon (mid-February)
Sistrunk Parade and Festival (late February)
Florida Renaissance Festival (February and March)
Wine & Culinary Celebration (end March)
Delray Affair (early April)
Sunfest (April/May)
Pompano Beach Fishing Rodeo (3rd weekend in May)
Unifest Caribbean Celebration (beginning June)
Family Fun Week (end June)
Hollywood Beach Latin Festival (mid-September)
Fort Lauderdale International Boat Show (late October)
Las Olas Art Fair (late October)
Delray Beach Christmas Tree (early December)
Winterfest Boat Parade (mid-December)
Popular Destinations
Last updated at 23:52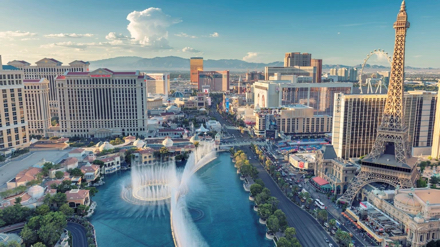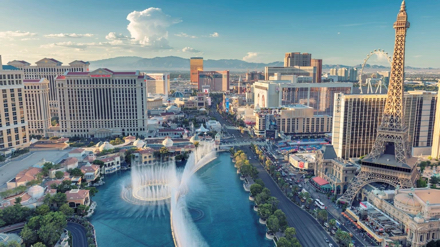 A property of every kind
in New York