Looking for best airfares and convenient bookings?
It's FREE until 3 bookings.

+ 1
No result found

Afghanistan ( +0 )

Albania ( +355 )

Algeria ( +213 )

American Samoa ( +0 )

Andorra ( +376 )

Angola ( +244 )

Anguilla ( +1264 )

Antarctica ( +0 )

Antigua and Barbuda ( +1268 )

Argentina ( +54 )

Armenia ( +374 )

Aruba ( +297 )

Australia ( +61 )

Austria ( +43 )

Azerbaijan ( +994 )

Bahamas ( +1242 )

Bahrain ( +973 )

Bangladesh ( +880 )

Barbados ( +1246 )

Belarus ( +375 )

Belgium ( +32 )

Belize ( +501 )

Benin ( +229 )

Bermuda ( +1441 )

Bhutan ( +975 )

Bolivia ( +591 )

Bosnia and Herzegovina ( +387 )

Botswana ( +267 )

Bouvet Island ( +0 )

Brazil ( +55 )

British Indian Ocean Territory ( +0 )

British Virgin Islands ( +0 )

Brunei ( +673 )

Bulgaria ( +359 )

Burkina Faso ( +226 )

Burundi ( +0 )

Cambodia ( +855 )

Cameroon ( +237 )

Canada ( +1 )

Cape Verde ( +238 )

Cayman Islands ( +1345 )

Central African Republic ( +0 )

Chad ( +235 )

Chile ( +56 )

China ( +86 )

Christmas Island ( +0 )

Cocos Islands ( +0 )

Colombia ( +57 )

Comoros ( +0 )

Cook Islands ( +682 )

Costa Rica ( +506 )

Croatia ( +385 )

Cuba ( +53 )

Cyprus ( +357 )

Czech Republic ( +420 )

Democratic Republic of the Congo ( +0 )

Denmark ( +45 )

Djibouti ( +253 )

Dominica ( +0 )

Dominican Republic ( +1 )

East Timor ( +0 )

Ecuador ( +593 )

Egypt ( +20 )

El Salvador ( +503 )

Equatorial Guinea ( +240 )

Eritrea ( +291 )

Estonia ( +372 )

Ethiopia ( +251 )

Falkland Islands ( +0 )

Faroe Islands ( +0 )

Fiji ( +679 )

Finland ( +358 )

France ( +33 )

French Guiana ( +689 )

French Polynesia ( +689 )

French Southern Territories ( +0 )

Gabon ( +241 )

Gambia ( +220 )

Georgia ( +995 )

Germany ( +49 )

Ghana ( +233 )

Gibraltar ( +350 )

Greece ( +30 )

Greenland ( +299 )

Grenada ( +1 )

Guadeloupe ( +0 )

Guam ( +1 )

Guatemala ( +502 )

Guinea ( +0 )

Guinea-Bissau ( +0 )

Guyana ( +0 )

Haiti ( +0 )

Heard Island and McDonald Islands ( +0 )

Honduras ( +504 )

Hong Kong ( +852 )

Hungary ( +36 )

Iceland ( +354 )

India ( +91 )

Indonesia ( +62 )

Iran ( +98 )

Iraq ( +964 )

Ireland ( +353 )

Israel ( +972 )

Italy ( +39 )

Ivory Coast ( +0 )

Jamaica ( +1 )

Japan ( +81 )

Jordan ( +962 )

Kazakhstan ( +7 )

Kenya ( +254 )

Kiribati ( +0 )

Kuwait ( +965 )

Kyrgyzstan ( +0 )

Laos ( +856 )

Latvia ( +371 )

Lebanon ( +961 )

Lesotho ( +0 )

Liberia ( +0 )

Libya ( +218 )

Liechtenstein ( +423 )

Lithuania ( +370 )

Luxembourg ( +352 )

Macao ( +853 )

Macedonia ( +389 )

Madagascar ( +261 )

Malawi ( +265 )

Malaysia ( +60 )

Maldives ( +960 )

Mali ( +223 )

Malta ( +356 )

Marshall Islands ( +0 )

Martinique ( +222 )

Mauritania ( +0 )

Mauritius ( +230 )

Mayotte ( +0 )

Mexico ( +52 )

Micronesia ( +691 )

Moldova ( +373 )

Monaco ( +377 )

Mongolia ( +976 )

Montserrat ( +0 )

Morocco ( +212 )

Mozambique ( +258 )

Myanmar ( +0 )

Namibia ( +264 )

Nauru ( +0 )

Nepal ( +977 )

Netherlands ( +31 )

Netherlands Antilles ( +599 )

New Caledonia ( +687 )

New Zealand ( +64 )

Nicaragua ( +505 )

Niger ( +0 )

Nigeria ( +234 )

Niue ( +0 )

Norfolk Island ( +672 )

North Korea ( +850 )

Northern Mariana Islands ( +1 )

Norway ( +47 )

Oman ( +968 )

Pakistan ( +92 )

Palau ( +680 )

Palestinian Territory ( +0 )

Panama ( +507 )

Papua New Guinea ( +224 )

Paraguay ( +595 )

Peru ( +51 )

Philippines ( +63 )

Pitcairn ( +0 )

Poland ( +48 )

Portugal ( +351 )

Puerto Rico ( +1 )

Qatar ( +974 )

Republic of the Congo ( +0 )

Reunion ( +0 )

Romania ( +40 )

Russia ( +7 )

Rwanda ( +250 )

Saint Helena ( +0 )

Saint Kitts and Nevis ( +0 )

Saint Lucia ( +0 )

Saint Pierre and Miquelon ( +0 )

Saint Vincent and the Grenadines ( +0 )

Samoa ( +0 )

San Marino ( +378 )

Sao Tome and Principe ( +0 )

Saudi Arabia ( +966 )

Senegal ( +221 )

Serbia and Montenegro ( +0 )

Seychelles ( +248 )

Sierra Leone ( +0 )

Singapore ( +65 )

Slovakia ( +421 )

Slovenia ( +386 )

Solomon Islands ( +0 )

Somalia ( +0 )

South Africa ( +27 )

South Georgia and the South Sandwich Islands ( +0 )

South Korea ( +82 )

Spain ( +34 )

Sri Lanka ( +94 )

Sudan ( +249 )

Suriname ( +597 )

Svalbard and Jan Mayen ( +0 )

Swaziland ( +268 )

Sweden ( +46 )

Switzerland ( +41 )

Syria ( +963 )

Taiwan ( +886 )

Tajikistan ( +992 )

Tanzania ( +255 )

Thailand ( +66 )

Togo ( +228 )

Tokelau ( +0 )

Tonga ( +676 )

Trinidad and Tobago ( +1 )

Tunisia ( +216 )

Turkey ( +90 )

Turkmenistan ( +0 )

Turks and Caicos Islands ( +1 )

Tuvalu ( +0 )

U.S. Virgin Islands ( +1 )

Uganda ( +256 )

Ukraine ( +380 )

United Arab Emirates ( +971 )

United Kingdom ( +44 )

United States ( +1 )

United States Minor Outlying Islands ( +0 )

Uruguay ( +598 )

Uzbekistan ( +998 )

Vanuatu ( +678 )

Vatican ( +0 )

Venezuela ( +58 )

Vietnam ( +84 )

Wallis and Futuna ( +0 )

Western Sahara ( +0 )

Yemen ( +967 )

Zambia ( +260 )

Zimbabwe ( +263 )
Why book with us?

Discount Deals
Best Deals on Airfares Worldwide

Fast Bookings
Just one call to book any Flight

24/7 Help
Well-trained executives for assistance

100% Secure
Safe payments with robust certification
Popular Routes

Washington,WSG
2hr 0m
Denver,DEN
Check Fare
Nonstop
10:30 - 12:30

New York,LGA
2hr 15m
Denver,DEN
Check Fare
Nonstop
11:45 - 14:00

Missoula,MSO
2hr 10m
Denver,DEN
Check Fare
Nonstop
15:50 - 18:00

Aspen,ASE
1hr 25m
Denver,DEN
Check Fare
Nonstop
07:50 - 09:15

Las Vegas ,LAS
2hr 10m
Denver,DEN
Check Fare
Nonstop
12:50 - 15:00

Puerto Vallarta,PVR
2hr 10m
Denver,DEN
Search
Nonstop
12:15 - 01:30
What others say about us

Alex Parkinson
Chief Operating Officer

Wonderful experience!
The concierge expert assigned to me was very knowledgeable and helpful. She simply taken the requirement once and took over the complete burden to compare the best route, price, additional discounts, booking in addition to online check-in. Thanks 911travelshop for providing such a seemless experience!
Flights to Denver– the 'Mile High CITY'
Denver, Colorado
Denver — The Mile High City — is not only the largest and capital city of Colorado but ranks as the 21st-most populous U.S. city as well. The city is located at the junction of the South Platte River Valley, which is on the east of the Rocky Mountains and is at the western edge of the high plains. Situated exactly 5,280 feet above the sea level in the shadows of the Rocky Mountains, Denver is also one of the top cities in the United States. Denver is best known for its outdoor adventures, thriving craft breweries, chef-driven dining, art, red-hot music scene, and locations that seem to have been designed for a photoshoot.
If you're on holiday, the first and perhaps the best place to start your vacation would be the Red Rocks Park and Amphitheatre. Washington Park is yet another place that should not be missed. The Elitch Garden Theme & Water Park is a fantastic place for tourists, and those who wish to spend a little time with nature can visit the Denver Botanic Gardens, Echo Lake & Mount Evans, or the Denver Zoo. For exploring stunning prehistoric fossils, the Denver Museum of Nature & Science is another top attraction of the city to astound and amaze you with realistic visions of the past, present, and future. For shopping, entertainment, and dining, there is no place better than the 16th Street Mall — Pedestrian Mall, which has 28 outdoor cafes and offers Denver's best people-watching. Denver, Colorado is a home to many exciting attractions for tourists such as the United States Mint which is a unit of the Department of the Treasury, Lumber Baron Murder Mystery Dinner Theatre, Larimer Square, the Adams Mystery Playhouse, the History Colorado Center and the Molly Brown House Museum, among others. The city also has several golf courses, parks, spas, and ski resorts to take care of varied needs of different travelers.
Some Interesting Facts About Denver You Might Not Know
Whether you've visited Denver, Colorado many times, or you have never been to this great city, there may be some interesting facts about Denver you might not know. We have compiled a list of a few interesting facts about Denver, to share with you.
Denver is named after the first Governor of the Kansas Territory in hopes of gaining political favor. However, by the time the town was named, Governor Denver had retired.
Denver is the home of the cheeseburger. Louis E. Ballast of Denver, who operated the Humpty Dumpty Barrel Drive-In, was the first person to trademark the cheeseburger.
The "Mile High City" is the nickname of Denver, because it sits exactly one mile (5,280 feet) above sea level.
Denver has an average of 300 days of sunshine a year, more annual hours of sun than San Diego or Miami Beach.
The first permanent structure in Denver, Colorado, was not a bank, hospital or house, but it was a saloon.
Denver parks cover nearly 20,000 acres spread across 200 parks, making it a great place for any outdoor lover!
Denver is home to one of the highest educated populations in the U.S.
Best Time to Fly to Denver
Who doesn't want to explore a city which has '300 days of sunshine each year? Denver has pleasant weather throughout the year. If you're planning a trip to Denver, Colorado, then the summer months of June to August is the best time when you can indulge in activities like horse riding, hiking, fishing, biking, golfing, camping, and rafting. In addition to this, you can also catch various festivals such as Denver Chalk Art Festival, Colorado Renaissance Festival, Capitol Hill People's Fair, Westword Music Showcase, Juneteenth parade, Denver PrideFest, Greek Festival, and German Heritage Festival. Summers are Denver's peak season when the most number of tourists visit the city, which tends to make the flight tickets and accommodation a little bit costlier. Thus, you are advised to book the flights to Denver well in advance.
Cool Places to Visit in Denver, Colorado
With so much to do in Denver, it's hard to choose where to start in this well-known Mile-High City. Whether you are strolling the Denver Art Museum, watching a concert, doing some shopping in Cherry Creek North, or hiking while soaking up the outdoor beauty of Red Rocks Park and Amphitheatre, there are so many more things to do. The Museum of Nature & Science displays a major collection of dinosaur skeletons, remains of animals from the Ice Age, a collection of minerals along with one of the largest nuggets of gold found in Colorado. The Denver Art Museum is another historical wonder where tourists can see a vast collection of American Indian, African, Asian, European, and Oceanic Art. Denver Zoo, Coors Field, Denver Public Library, Colorado State Capitol, Larimer Square, United States Mint, 16th Street Mall, and Civic Center Park are also popular places to see in Denver.
Red Rocks Park & Amphitheater
More than 250 million years in the making and located at 6,450 feet above sea level, Red Rocks Park & Amphitheatre is a naturally formed, world-famous outdoor music venue in the country. Red Rocks—just 15 miles west of Denver in Morrison—is a great place to hike, bike, and see live music. In fact, this city park continually tops lists of the best concert venues in entire America.
Denver Zoo
Modeled after a Kenyan nature preserve, the Denver Zoo is home to over 4,000 animals of 650 different species, including tigers, kangaroos, black rhinos, and orangutans. Visitors can head to Bear Mountain, Predator Ridge, the Giraffe Encounter, Toyota Elephant Pagoda, Primate Panorama, and many more incredible exhibits. Sprawling across 80 acres of City Park, Denver Zoo houses species from all over the world and boasts several ways to view our furry, feathered and reptilian friends.
While you're here to visit the diverse species, we highly recommend timing your visit around feeding times, during which staff gives educational lectures about the zoo's animals. Keep in mind that this is a large facility, so you'll want to budget plenty of time to see all the animals.
Denver Art Museum
The Denver Art Museum houses several permanent collections with art from around the world, including a world-class Native American art as well as works from European masters, Old West classics, and outstanding traveling exhibits. The DAM is one of the largest art museums in the West Coast and Chicago, which is also well-known for its traveling special exhibits, family programming, and special events. The museum's Frederic C. Hamilton Building, designed by Daniel Libeskind, is an architectural marvel and a major cultural landmark for Denver that shouldn't be missed.
Elitch Gardens Theme and Water Park
For thrill-seekers, Elitch Gardens Theme and Water Park is a must-see destination for all tourists, locals, and families, creating memories worth repeating. Operation on 63 acres, the amusement park boasts 53 rides and attractions, including thrilling roller coasters, pint-sized adventures, a kiddie park for the little ones, as well as a splashin' water park with slides and a wave pool. The park also does Dive-In Movies, a free summer concert series, stunning fireworks extravaganzas, and a month-long Fright Fest in October.
Denver Botanic Gardens
Spanning more than 24 acres in the tree-lined Cheesman Park neighborhood, Denver Botanic Gardens is a peaceful oasis offering tourists and locals a sanctuary of plants and flowers. This expensive facility in downtown Denvers' treats visitors to a variety of different environments, from a traditional Japanese garden to the South African Plaza blooming with exotic plants like asparagus fern and torch lilies. Beyond that, the Botanic Gardens hold events such as concerts and art installations, learning opportunities, and conservation efforts and hosts a variety of festivals, including a summer concert series and a Christmas festival. If you're a nature lover, the Denver Botanic Garden is a perfect spot for a one- or two-hour stroll.
16th Street Mall
Taking a stroll along the 16th Street Mall is one of the most popular places to visit in downtown Denver. This tree-lined street is full of cafes, shops, restaurants, and entertainment venues, so you can easily spend a few leisurely hours here.
If you're not up for walking, hop aboard the free MallRide shuttle bus, which passes by every few minutes and stops at every corner.
Coors Field
Named for Denver's famed beer, Coors Field in Denver's Lower Downtown is the home of the Colorado Rockies baseball team and a center attraction of millions of fans from all over the world. If you like watching baseball on the fields and also a stunning view of the Rocky Mountains in the west, then you would enjoy visiting Coors Field. Take a tour to the stadium, enjoy a meal at the Bar & Grille and buy professional photographs of your favorite Colorado Rockies player at the photo store.
Denver Thriving Beer Culture
The city of Denver is also known for something other than its high altitude, 300 days of sunshine, and that is 'Beer.' Much like Seattle, San Diego, and Portland, Denver is also the best place to explore the bustling craft brewing scene. Beer has a vast history in the Mile-High City with over 100 breweries, and taprooms are here in the metro area. Besides this, Denver has been home to the Great American Beer Festival since the mid-'80s and has a broad spread of craft breweries that will quench any traveler's thirst.
Best Restaurants to Eat in Denver Right Now
Denver is also a hub for chef-owned restaurants, so the tourists have a chance to explore the best of the world as there are numerous best restaurants. The most popular restaurant along with their specialty are ChoLon Modern Asian Bistro for unique food, Cafe Brazil and Jax Fish House & Oyster Bar for fantastic seafood, Vietnam Grill for Vietnamese dishes, Tom's Home Cookin' for comfort food, El Taco de Mexico serving city's best green chili stew, and Biker Jim's a prefect exotic grilled sausages and Squeaky Bean for innovative American style dishes. Bagels Lemon goat cheese dip, Fried Chicken & Waffles, Salt & Pepper Quail, tea-smoked duck, Egg Breakfast, Sticky Toffee Pudding, BBQ Pork, Pho, hot dog Hoedeopbap, and Jalapeno Sashimi are among the local dishes which should be enjoyed in Denver.
Top Shopping Malls & Places in Denver
Denver may be best known for its Ski resorts and breweries, but the city is full of shopping places. Street shopping can be best enjoyed at South Pearl Street, Larimer Square, Old South Gaylord Street Shops, and Berkeley District, which offer some of the most cost-efficient shopping options. Cherry Creek Mall, Denver Pavilions, Park Meadows Mall, Flatiron Crossing, and Colorado Mills are the top-rated shopping places where you can buy luxury and branded items.
Fortunately, Denver is packed full of fantastic shopping places, and here we have mentioned some of the top shopping experiences for both tourists and locals alike.
Cherry Creek Mall
Counted as one of the most extensive shopping malls in Denver, Colorado, Cherry Creek Mall has over 160 shops, with more than 40 stores exclusive to this area, including Zara, Tiffany & Co., Neiman Marcus, Tory Burch, Louis Vuitton, and Burberry. Other favorites include Macy's, Free People, Nordstrom, Apple, and Coach. In addition to this, the shopping center is home to a movie theater and eateries, including dining hot spots, Elway's, Kona Grill, and 801 Chophouse. Spend the day shopping, then eat at a delicious full-service restaurant or sip a cappuccino and take in the atmosphere at Denver's premier shopping destination.
Colorado Mills Mall
Colorado Mills Mall is a huge shopping area that is definitely worth a visit if you're in the Mile-High City. It has over 166 stores and shopping outlets, including Michael Kors, Under Armor, Super Target, Victoria's Secret, Wonderland Toys, and Nike. To satisfy the beauty and health lovers, Colorado Mills Mall features Yoga Pod, Phenix Salon Suites, Master Cuts, Oriental BackRub, and more. There are also some renowned dine-in restaurants like Los Chingones Mexican Kitchen, Yard House, and Sarku Japan, along with a dynamic mix of fast-casual options in the dining pavilion. Colorado Mills Mall is a perfect blend for shopping, entertainment, relaxation, and dining.
Park Meadows Mall
If you're in search of a large traditional mall experience, Park Meadows Mall is a must-visit place in Denver. Park Meadows Mall combines the best of Colorado outdoors with over 185 of the finest shopping outlets and restaurants. The mall includes specialty stores such as The Apple Store, Build-a-Bear, The Disney Store, Pottery Barn, The Buckle, and much more. The food court offers a wide selection of dining outlets and plenty of seating around a cozy fireplace.
Denver International Airport
Denver International Airport, commonly known as DIA, is an international airport primarily serving the city of Denver, Colorado, as well as the greater Front Range Urban Corridor. It is the major international airport in the city and is at a distance of approximately 25 miles (40 kilometers) from the main city. DEN is the 4th busiest airport in the U.S. and currently has a direct flight to over 200 destinations amongst 23 different airlines throughout North America, Latin America, Europe, and Asia. Not only this, Denver International is the largest hub for Frontier Airlines, the 4th largest hub for United Airlines, and also the primary operating base for Southwest Airlines.
Where to Book Cheap Flights to Denver
Looking for flights to Denver? Book your flight ticket with 911travelshop and be sure that you get the lowest prices on Denver flight tickets. Besides saving big on flight tickets, you can also choose from a wide array of airlines flying to Denver. Also, if you have to take flights immediately due to any reason, you can also avail deals and discounts on last-minute flights to Denver.
Tips to Save More on Flights to Denver, Colorado
Flight tickets are available on every website, but not all provide you tips and tricks to book cheap flight tickets to Denver. Our team of travel experts has come up with ways that will help you save even more on your Denver, Colorado flight tickets. Below we've mentioned some easy tips to help enjoy extra savings on flights to Denver.
Plan your trip well ahead of your departure date. Book your flight at least three weeks in advance in order to get the cheapest flight to Denver.
The cheapest months to fly to Denver are January, April, September, and October.
Fly to Denver on weekdays. Tuesday is the best day to fly to Denver when the fare is the cheapest.
Avoid flying in heavy traffic.
Plan your vacation during the off-season. Seize maximum discounts on Denver flights by traveling in the winter season when most airlines drop airfare prices due to the off-season.
Keep your travel dates flexible. Check flexible travel dates as this will help you aid in finding the best flight deal.
Subscribe to our newsletters & we share the latest flight deals with our members.
FAQs about Denver Flights
Q. What airport serves Denver, Colorado?
Denver International Airport (DEN) mainly serves the city of Denver. Over 70 airlines fly approximately 230 flights per week through this airport.
Quick information about Denver International Airport
Terminal: 1 main terminal with 3 Concourses: A, B, and C
Distance from downtown Denver: Approx. 25 miles (40 Kilometers)
Address: 8500 Pena Blvd, Denver, CO 80249, United States
Number of Daily Flights: 1,600
Destinations Served: 160 domestic, 26 international
Q. How far is Denver International Airport from central Denver?
Denver International Airport is approximately 25 miles (40 kilometers) from the center of Denver.
Q. Which airlines fly to Denver, Colorado?
From the United States, Delta Airlines, Southwest, United, and Air Canada fly the most to Denver. The most popular route is from New York, and Delta Airlines, United Airlines & Southwest fly this route the most.
Q. Does Denver International Airport (DEN) have free Wi-Fi?
Yes, Denver International Airport has free Wi-Fi for passengers in all of its public areas. To connect, select 'DEN Airport Free WiFi' from your available connections.
Q. How long is the flight to Denver?
Flights from Los Angeles to Denver - 2h 30m

Flights from New York to Denver - 4h 16m

Flights from Chicago to Denver - 2h 39m

Flights from Dallas to Denver - 2h 04m

Flights from Minneapolis to Denver - 2h 12m
Q. Which airlines fly direct to Denver?
Delta Airlines, Spirit Airlines, Cayman Airlines, Volaris, Sun Country Airlines, Trans States Airlines, Allegiant Air, and Norwegian Airlines all fly direct to Denver.
Q. What airline flies the most flights to Denver?
Delta Airlines is the top airline carrier flying out of Denver International Airport with over 3,688 flights every month.
Q. What is the best time of year to visit Denver?
The best time to travel to Denver is during off-peak months from April to May and September to October when the weather is mild. Since it's shoulder season, there will be fewer visitors at top attractions, lower prices for hotels & accommodations, and cheaper flight tickets to Denver versus the high seasons of summer and winter.
Q. What is the cheapest day of the week to fly to Denver, Colorado?
Many travel experts say that a cheap ticket to Denver, Colorado is to fly on a Tuesday, Wednesday, or Saturday. At the moment, Fridays or Sundays are the most expensive days, so we suggest not to fly on these two days of the week.
Q. What is the cheapest month to fly to Denver, Colorado?
The cheapest month to fly to Denver, Colorado, is January when the airfares are around 25 percent less expensive than the average yearly flight price. April, September, and October are the next three months when you can reserve the cheapest flight tickets.
Q. What time of day is the cheapest to fly to Denver?
Choosing to fly to Denver during off-peak hours can often save you a lot of money. You'll often find the lowest prices for early morning or late evening departures to Denver.
Popular Destinations
Last updated at 23:52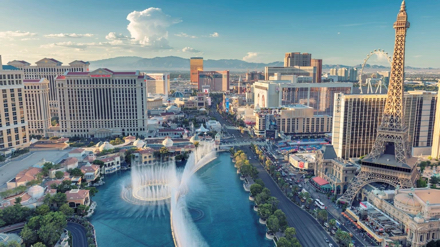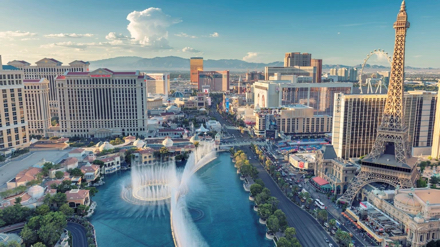 A property of every kind
in New York