Looking for best airfares and convenient bookings?
It's FREE until 3 bookings.

+ 1
No result found

Afghanistan ( +0 )

Albania ( +355 )

Algeria ( +213 )

American Samoa ( +0 )

Andorra ( +376 )

Angola ( +244 )

Anguilla ( +1264 )

Antarctica ( +0 )

Antigua and Barbuda ( +1268 )

Argentina ( +54 )

Armenia ( +374 )

Aruba ( +297 )

Australia ( +61 )

Austria ( +43 )

Azerbaijan ( +994 )

Bahamas ( +1242 )

Bahrain ( +973 )

Bangladesh ( +880 )

Barbados ( +1246 )

Belarus ( +375 )

Belgium ( +32 )

Belize ( +501 )

Benin ( +229 )

Bermuda ( +1441 )

Bhutan ( +975 )

Bolivia ( +591 )

Bosnia and Herzegovina ( +387 )

Botswana ( +267 )

Bouvet Island ( +0 )

Brazil ( +55 )

British Indian Ocean Territory ( +0 )

British Virgin Islands ( +0 )

Brunei ( +673 )

Bulgaria ( +359 )

Burkina Faso ( +226 )

Burundi ( +0 )

Cambodia ( +855 )

Cameroon ( +237 )

Canada ( +1 )

Cape Verde ( +238 )

Cayman Islands ( +1345 )

Central African Republic ( +0 )

Chad ( +235 )

Chile ( +56 )

China ( +86 )

Christmas Island ( +0 )

Cocos Islands ( +0 )

Colombia ( +57 )

Comoros ( +0 )

Cook Islands ( +682 )

Costa Rica ( +506 )

Croatia ( +385 )

Cuba ( +53 )

Cyprus ( +357 )

Czech Republic ( +420 )

Democratic Republic of the Congo ( +0 )

Denmark ( +45 )

Djibouti ( +253 )

Dominica ( +0 )

Dominican Republic ( +1 )

East Timor ( +0 )

Ecuador ( +593 )

Egypt ( +20 )

El Salvador ( +503 )

Equatorial Guinea ( +240 )

Eritrea ( +291 )

Estonia ( +372 )

Ethiopia ( +251 )

Falkland Islands ( +0 )

Faroe Islands ( +0 )

Fiji ( +679 )

Finland ( +358 )

France ( +33 )

French Guiana ( +689 )

French Polynesia ( +689 )

French Southern Territories ( +0 )

Gabon ( +241 )

Gambia ( +220 )

Georgia ( +995 )

Germany ( +49 )

Ghana ( +233 )

Gibraltar ( +350 )

Greece ( +30 )

Greenland ( +299 )

Grenada ( +1 )

Guadeloupe ( +0 )

Guam ( +1 )

Guatemala ( +502 )

Guinea ( +0 )

Guinea-Bissau ( +0 )

Guyana ( +0 )

Haiti ( +0 )

Heard Island and McDonald Islands ( +0 )

Honduras ( +504 )

Hong Kong ( +852 )

Hungary ( +36 )

Iceland ( +354 )

India ( +91 )

Indonesia ( +62 )

Iran ( +98 )

Iraq ( +964 )

Ireland ( +353 )

Israel ( +972 )

Italy ( +39 )

Ivory Coast ( +0 )

Jamaica ( +1 )

Japan ( +81 )

Jordan ( +962 )

Kazakhstan ( +7 )

Kenya ( +254 )

Kiribati ( +0 )

Kuwait ( +965 )

Kyrgyzstan ( +0 )

Laos ( +856 )

Latvia ( +371 )

Lebanon ( +961 )

Lesotho ( +0 )

Liberia ( +0 )

Libya ( +218 )

Liechtenstein ( +423 )

Lithuania ( +370 )

Luxembourg ( +352 )

Macao ( +853 )

Macedonia ( +389 )

Madagascar ( +261 )

Malawi ( +265 )

Malaysia ( +60 )

Maldives ( +960 )

Mali ( +223 )

Malta ( +356 )

Marshall Islands ( +0 )

Martinique ( +222 )

Mauritania ( +0 )

Mauritius ( +230 )

Mayotte ( +0 )

Mexico ( +52 )

Micronesia ( +691 )

Moldova ( +373 )

Monaco ( +377 )

Mongolia ( +976 )

Montserrat ( +0 )

Morocco ( +212 )

Mozambique ( +258 )

Myanmar ( +0 )

Namibia ( +264 )

Nauru ( +0 )

Nepal ( +977 )

Netherlands ( +31 )

Netherlands Antilles ( +599 )

New Caledonia ( +687 )

New Zealand ( +64 )

Nicaragua ( +505 )

Niger ( +0 )

Nigeria ( +234 )

Niue ( +0 )

Norfolk Island ( +672 )

North Korea ( +850 )

Northern Mariana Islands ( +1 )

Norway ( +47 )

Oman ( +968 )

Pakistan ( +92 )

Palau ( +680 )

Palestinian Territory ( +0 )

Panama ( +507 )

Papua New Guinea ( +224 )

Paraguay ( +595 )

Peru ( +51 )

Philippines ( +63 )

Pitcairn ( +0 )

Poland ( +48 )

Portugal ( +351 )

Puerto Rico ( +1 )

Qatar ( +974 )

Republic of the Congo ( +0 )

Reunion ( +0 )

Romania ( +40 )

Russia ( +7 )

Rwanda ( +250 )

Saint Helena ( +0 )

Saint Kitts and Nevis ( +0 )

Saint Lucia ( +0 )

Saint Pierre and Miquelon ( +0 )

Saint Vincent and the Grenadines ( +0 )

Samoa ( +0 )

San Marino ( +378 )

Sao Tome and Principe ( +0 )

Saudi Arabia ( +966 )

Senegal ( +221 )

Serbia and Montenegro ( +0 )

Seychelles ( +248 )

Sierra Leone ( +0 )

Singapore ( +65 )

Slovakia ( +421 )

Slovenia ( +386 )

Solomon Islands ( +0 )

Somalia ( +0 )

South Africa ( +27 )

South Georgia and the South Sandwich Islands ( +0 )

South Korea ( +82 )

Spain ( +34 )

Sri Lanka ( +94 )

Sudan ( +249 )

Suriname ( +597 )

Svalbard and Jan Mayen ( +0 )

Swaziland ( +268 )

Sweden ( +46 )

Switzerland ( +41 )

Syria ( +963 )

Taiwan ( +886 )

Tajikistan ( +992 )

Tanzania ( +255 )

Thailand ( +66 )

Togo ( +228 )

Tokelau ( +0 )

Tonga ( +676 )

Trinidad and Tobago ( +1 )

Tunisia ( +216 )

Turkey ( +90 )

Turkmenistan ( +0 )

Turks and Caicos Islands ( +1 )

Tuvalu ( +0 )

U.S. Virgin Islands ( +1 )

Uganda ( +256 )

Ukraine ( +380 )

United Arab Emirates ( +971 )

United Kingdom ( +44 )

United States ( +1 )

United States Minor Outlying Islands ( +0 )

Uruguay ( +598 )

Uzbekistan ( +998 )

Vanuatu ( +678 )

Vatican ( +0 )

Venezuela ( +58 )

Vietnam ( +84 )

Wallis and Futuna ( +0 )

Western Sahara ( +0 )

Yemen ( +967 )

Zambia ( +260 )

Zimbabwe ( +263 )
Why book with us?

Discount Deals
Best Deals on Airfares Worldwide

Fast Bookings
Just one call to book any Flight

24/7 Help
Well-trained executives for assistance

100% Secure
Safe payments with robust certification
Popular Routes

Boston,BOS
2hr 0m
Chicago,MDW
Check Fare
Nonstop
15:00 - 17:00

Pittsburgh,PIT
1hr 15m
Chicago,ORD
Check Fare
Nonstop
11:00 - 12:15

Tulsa,TUL
3hr 30m
Chicago,ORD
Check Fare
Nonstop
08:00 - 11:30

Salt Lake City,SLC
1hr 20m
Chicago,ORD
Check Fare
Nonstop
09:40 - 11:00

San Francisco,SFO
1hr 30m
Chicago,ORD
Check Fare
Nonstop
11:00 - 12:30

Basel, Switzerland/Mulhouse,BSL
1hr 30m
Chicago,ORD
Search
Nonstop
08:00 - 22:00
What others say about us

Alex Parkinson
Chief Operating Officer

Wonderful experience!
The concierge expert assigned to me was very knowledgeable and helpful. She simply taken the requirement once and took over the complete burden to compare the best route, price, additional discounts, booking in addition to online check-in. Thanks 911travelshop for providing such a seemless experience!
Flights to Chicago - Take a flight to The Great American City
About Chicago, Illinois
Sinatra said it best when he sang about Chicago "… And each time I roam, Chicago is calling me home, Chicago is why I just grin like a clown – It's my kind of town…"
From Millennium Park (home to the famous Bean), Jazz music, Chicago-style (deep dish) pizza, Maxwell Street Polish Sausage, to July's "Taste of Chicago" delicious food festival, the city of Chicago is irresistibly delightful. In the heart of the midwest, the Windy City boasts soaring skyscrapers, 100 colorful neighborhoods, 70 nature and bird sanctuaries, 18.5 miles of lakefront trail with 29 beaches and 600 parks and green spaces. Chicago's culinary scene makes the city strikingly impressive, comprising over 7000 restaurants, 7 AAA Diamond rated restaurants, 26 Michelin-starred restaurants, and 65 breweries. The outstanding art, culture, urban recreation, world-famous events and the "Magnificent Mile Lights" festival make the city overwhelmingly pleasurable.
As one of the most populated cities in the United States, Chicago is full of glittering lights and joyous atmosphere. Located on the shores of freshwater Lake Michigan, this metropolitan city features world-class museums of arts & sciences, sandy beaches, huge parks, dining places, and luxury shops galore.
Apart from the high-rise buildings and the lit-up streets, the city is also a paradise for the shopaholics. This city is a perfect destination for shoppers as every street is lined up with one-of-a-kind fashion boutiques, designer outlets, malls, and high-end brands, which offers premium & luxury goods. The 13-block stretch of "Michigan Avenue" and the "Magnificent Mile" features over 460 designer boutiques and multi-story malls.
San Diego and Miami have beautiful beaches while Denver and Salt Lake City is good for outdoor adventures due to fresh air, and Seattle and San Francisco are known for the fabulous food eateries but the city of New York has it all.
Chicago Interesting Facts:
Despite the fact that the city of Chicago is well-known for its incredible architecture, museums reflecting Midwestern history, very few are aware of what makes Chicagoland unique.
The following Chicago interesting facts may astound about how epic the Windy City truly is.
The name Chicago comes from the Algonquin word "Chicagou" or "Shikaakwa," which translates to "onion field" or "wild garlic."
Planning a road trip? U.S. Route 66, also known as the Will Rogers Highway, starts in Chicago. This historic road begins at the corner of "S Michigan Ave" and goes through "E Adams Street" and further west and southwest upto all the way towards California.
The world's most complete Tyrannosaurus Rex skeleton can be found in the Field Museum. Its name is Sue.
The Chicago River flows backwards.
The term "Jazz" originated from Chicago in 1914. At present, there are more than 200 theaters and 225 live music venues in the city.
Do you know where the idea of putting paint in a can with a spray tip came from? Chicago paint salesman Ed Seymour actually invented the spray paint machine, which is now used to create colorful works all around the city.
The idea of High-rise construction started from Chicago, and the city is known as the "Home of the Skyscraper." The Home Insurance Company is the world's first skyscraper that was built in 1895 in Chicago. The country's four of the ten tallest buildings are in Chicago itself.
Chicago is a motherland of many inventions like roller skates, zippers, pinball, Crackerjacks, softball, and remote control.
Chicago— "Art on theMART" is the longest-running and largest permanent digital art projection in the world.
The City by the Lake is home to one of the world's biggest outdoor food festivals "The Taste of Chicago." For five days in July, visitors visiting from all over the world can experience not just the food but enjoy the music performances by local artists and celebrities, including Kenny Rogers and Carlos Santana.
Best Time to Visit Chicago
Chicago - The City by the Lake, is popularly known for its beautiful summers and frigid winters. For most people, Chicago's weather can be a determining factor for choosing the best time to visit this Windy City. The city is chilly – often bitterly cold – during the winter season from November to March restricting travelers to visit during winters. On the contrary, the best months to visit Chicago are April and June when the spring season is on after a chilling winter season. Another good time to visit Chicago is during the months of September and November when the fall season is at its peak, and the temperature is perfect for outdoor activities. However, in both seasons, travelers may run into a bit of cold at night, or hot sunny days during the day, or some rainy days. Those who can stand the heat can choose to visit during summers.
Why is Chicago a perfect winter destination?
Traveling during the off-season is nothing new for travelers, but it's one of the best times to visit the beautiful city of Chicago. Besides indulging in its delicious deep-dish pizza and ice skating in "Millennium Park," there are several reasons why Chicago is the perfect winter vacation destination for most tourists.
The airfares and hotel prices are much cheaper during this time since it's not peak season.
Tourist attractions are less crowded in the winter.
Ice Skating in Millennium Park.
The city is all lit up for Christmas.
The beautiful snow-capped city skylines make for a breathtaking view.
Only-in-Chicago Attractions: The most popular things to see in Chicago
Chicago has all the offerings one would expect from the great American city. Sightseeing options range from Chicago icons like Millennium Park's sculptures, fountains, gardens, and event spaces to awe-inspiring architecture by Frank Lloyd Wright, Louis Sullivan, Frank Gehry, and Daniel Burnham. Get above it all on The Ledge, a glass platform on the Skydeck at Willis Tower, or the 360 Chicago Observation Deck on North Michigan Avenue.
Take a stroll around the cityscapes along the Chicago Riverwalk, where visitors can enjoy meals, drinks, or head on to an architecture cruise on the Chicago River. Take the children to Lincoln Park Zoo, Wrigley Field and Navy Pier, the three iconic and family-friendly attractions, or rent bicycles and pedal along the 29-kilometer Lakefront Trail.
Grant Park and Buckingham Fountain
The city's centerpiece much like New York's Central Park, Grant Park is a 319-acre public park that starts at the eastern edge of the Loop and stretches down to the northern fringes of the Near South Side. Often referred to as "Chicago's front yard," this park is home to Chicago's most iconic landmarks and city attractions, including the Museum Campus, the Art Institute of Chicago, the Field Museum of Natural History, the Adler Planetarium museum, and the Shedd Aquarium. Grand Park features baseball fields, tennis courts, flower gardens, and walking paths, etc. Grant Park is highly popular for its number of attractions and is a must-see spot for first-time visitors.
At the heart of Grant Park is the Clarence Buckingham Memorial Fountain. As one of the largest in the world, this majestic fountain is the one of the Grant Park attractions that every traveler shouldn't miss. While in operation, the fountain feature boasts 133 jets that shoot water as high as 150 feet long into the air during 20-minute choreographed displays. Major displays take place every hour on the hour between 9 a.m. and 10:35 p.m. from early May to October, depending on the weather. At night, the Buckingham Fountain performance is complemented by lights and music.
Millennium Park
Millennium Park, initially began as a railroad and parking lot is now one of the most iconic landmarks and best tourist attractions in the city of Chicago. The Millennium Park is more than a tourist spot as it symbolizes the Chicago experience. Located in the Loop just north of the Art Institute of Chicago, the 24.5-acre campus of the Millennium Park consists of attractions such as the historic Chicago Cultural Center, renowned Art Institute of Chicago, and adventurous Maggie Daley Park, and more. A number of concerts and festivals are also held here.
"Cloud Gate" or "The Bean," and the Crown Fountain are the city's most iconic sculptures attracting thousands of guests each year. Completed in July 2004, the Crown Fountain designed by Spanish artist Jaume Plensa is an interactive work of public art and video sculpture featured in Chicago's Millennium Park. Standing on the opposite ends of a shallow reflecting pool are the two 50-foot long fountain towers that face each other and which are covered in LED lights behind glass bricks. The Bean, a 110 ton bean shaped sculpture forged from stainless steel, was designed by an internationally acclaimed artist Anish Kapoor. The sculpture mirroring the sky and reflecting the Chicago skyline, is partly made from liquid mercury.
There are plenty of other attractions visitors can visit at Millennium Park. One can enjoy a music and dance show at the Harris Theater, stroll through the Lurie Garden or head to the Maggie Daley Park, which is a kid's fantasyland, or sign up for a Segway tour at the McDonald's Cycle Center.
Lincoln Park Zoo
Located two miles north of downtown, the Lincoln Park Zoo is a world of wildlife in the shadow of skyscrapers. The zoo is home to hundreds of species, including big cats, polar bears, gorillas, penguins, reptiles, and monkeys. Visitors can view the zoo's furry (or scaly) friends in their natural habitats: Check out either chimpanzees or gorillas in the sprawling Regenstein Center for African Apes or head to the Antelope & Zebra Area to get up close and personal with Sichuan Takin. Visitors can also head to welcome the new arrivals such as De Brazza's monkey (an arboreal species notable for their distinctive white facial hair), Jamaican Iguana, Snowy Owl, an vulnerable lizard species— Henkel's Leaf-tailed Gecko, a West African Gaboon Viper snake (the world's largest viper), as well as the largest indigenous African rock python. Lincoln Park Zoo is free, open, and amazing every day of the year.
Shedd Aquarium
The world's largest indoor aquarium, Shedd Aquarium is a home to 32,500 types of fishes, amphibians, corals, reptiles, and invertebrates and other kinds of aquatic creatures. Interact closely with penguins, beluga whales, piranhas, white-sided dolphins, and sharks at the Shedd Aquarium.
Navy Pier
Sitting on the shores of Lake Michigan, Navy Pier offers plenty of family-friendly entertainment. The first thing to spot is the Navy Pier's iconic 200-foot-tall Ferris wheel. The vintage carousel and a swing-seat ride provides an ultimate thrilling experience. After taking a spin on the new Centennial Wheel, visitors can spend some time practicing putt at the 18-hole miniature golf course or spend a few hours exploring the "Chicago Children's Museum." Visitors can catch a show at the Chicago Shakespeare Theater, watch a movie in AMC Navy Pier IMAX Theater (features the largest movie screen in Illinois), or grab a drink at the Miller Lite Beer Garden.
Chicago Speciality Dishes: Must-try Signature Eats
Chicago city has been a foodie's paradise since its inception and it's diverse culinary is filled with star chefs, award-winning fine dining places offering mouth-watering dishes including 26 Micheline-starred eateries. With over 7,300 restaurants, hundreds of Chicago food festivals, a smattering of Chicago food trucks, and more than 65 craft breweries like Band of Bohemia, Half Acre Brewery Balmoral, etc.
Visitors wanting to try a number of famous eats while being on a food expedition include Fat Rice's signature Arroz Gordo, Walnut Room's chicken pot pie, and fried chicken with mild sauce from Harold's Chicken Shack.
Here's a list of Chicago's famous local dishes, specialties and original dishes:
Deep-Dish Pizza from Uno Pizzeria & Grill
Let's start with the most famous Chicago-style pizza after all the Windy City is the world's most popular city for pizza. Order a Numero Uno deep-dish pizza from Uno Pizzeria & Grill (a mainstay since 1943), which is loaded with sausage, onions, mushrooms, pepperoni, peppers, and chunky tomato sauce, topped with mozzarella and romano. Want more deep-dish pizza ideas? Don't miss the flaky, buttery crust at Lou Malnati's, the over-the-top stuffed crust at Giordano's, or the sauce-covered pies at Gino's East.
Chicago Italian Beef Sandwich at Al's Italian Beef
Another Chicago classic is an Italian beef sandwich. On Taylor Street, the main drag of Chicago's "Little Italy" is Al's Beef, also known as Al's #1 Italian Beef. Try hands on the famous Italian beef sandwich at Al's — a sandwich stalwart since 1938. Al's Italian Beef is loaded with hot and sweet peppers and dipped in "gravy" for an unbelievably juicy, flavorful meal.
Chicken Pot Pie at The Walnut Room
Visit The Walnut Room inside Macy's on State Street — the first restaurant to ever open in a departmental store. Mrs. Hering's Chicken Pot Pie is a chicken-loaded, pea- and carrot-sprinkled, flaky crust mini pies, flavorful comfort dish that's been on the menu since 1890.
Chicago-style hot dogs at Portillo's
Get a true Chicago style hot dog at Portillo's, loaded with fresh and fine chopped raw onions, sliced tomatoes, mustard, relish, peppers, salt, ketchup and a kosher-style dog, nestled in a steamed poppy seed bun.
Music & Nightlife in Chicago
Mainstream pop, indie rock, blues, punk rock, hip hop, or jazz — if it's music, it's there, live in Chicago any night of the week. With a number of incredible live music venues, historic music halls, and outdoor events such as Millennium Park concerts, Lollapalooza, the Chicago Blues and Jazz Festivals, Chicago is the birthplace of house music, Chicago-style jazz, and incredible local talent.
Travelers can head to the many cocktail lounges, dance clubs, or sports bars to spot the happening entertainment. Attend the legendary Comedy Club and The Second City, where comedians such as Steve Carell, Stephen Colbert, and Tina Fey got their start.
Chicago O'Hare International Airport (ORD)
Chicago O'Hare International Airport is one of the busiest airports in the world. Often referred to as Chicago O'Hare, the airport serves as a hub for more than one major airline and a destination for more than 83 million passengers every year. In 2017, Chicago O'Hare handled 79.8 million passengers. The airport was voted the "Best Airport in North America" for ten years by readers of the U.S. Edition of Business Traveler Magazine and Global Traveler Magazine.
Located on the Northwest Side of Chicago, Illinois, the airport is located around 14 miles (23 kilometers) from the center of the town. O'Hare also works closely with the sister airport, the Midway International Airport, as the alternative landing zone. The airport has four terminals welcoming both domestic and international travelers, with terminals 1,2, and 3 serving most of the domestic flights while Terminal 5 serves mostly international flights. Throughout this modern airport, travelers will find everything from shopping and dining, to comfortable lounges, convenient airport parking, and currency exchange services.
As one of the busiest airports in the world, Chicago O'Hare feeds lots of hungry stomachs. Fortunately, upgrades in the dining lineup over the last several years mean visitors won't have to start their journeys off on the wrong foot with a bad meal. The best spots at O'Hare to grab a bite and drink are Berghoff Cafe, Tortas Frontera, Beaudevin, Wicker Park Seafood and Sushi Bar, Summer House Santa Monica, and La Tapenade.
Ways to get from Chicago O'Hare Airport to Downtown Chicago
1 - Take the CTA Blue Line 'L' Train From O'Hare
The Chicago Transit Authority (CTA) Blue Line 'L' Train, which runs 24/7, takes travelers all the way from O'Hare international airport to the center of the town. This is probably one of the cheapest ways to get to the desired destination in Chicago. The CTA train moves from the airport to downtown in about 45 minutes for about $5.00.
2 - Airport Supersaver
Airport Supersave is a bus service that provides airport transfers to and from Chicago O'Hare Airport to downtown Chicago. Passengers traveling via Airport Supersaver are permitted up to 2 bags for free, but any additional baggage may cost extra. The nicest thing about this transportation service is that offer drop-offs in several locations in both Illinois and Indiana.
3 - Private O'Hare Transfers
If looking for a good alternative to shuttles, there are many options to choose from. Private cars and limos can be hired by passengers at the O'Hare international airport for Downtown Chicago. Several different companies provide private transfer service and the prices range from $25 to $45 per person on average. Depending on which option they choose, here is the average price list of Private O'Hare Transfers to Downtown Chicago.
Choosing a sedan transfer will cost around $120 per group of up to 3.
Choosing an SUV transfer will cost around $147 per group of up to 6.
Selecting a Minibus Transfer will cost around $333 per group of up to 10.
4 - GO Airport Shuttle
GO Airport Shuttle is one of the most popular shuttle services from Chicago O'Hare to the city center, offering shared rides to all downtown/ suburban hotels. Passengers are permitted one standard-sized suitcase with a carry-on, but anything extra may require a private van. The shuttle takes a time of around 45 to 60 minutes from the airport to downtown and costs around $30 per person per ride.
Important Tips for Travelers
Use the Chicago Transit Authority (CTA) Blue Line 'L' Train to get into the city, or take it to the airport. It's the simplest and cheapest way to travel in Chicago.
Need a moment of zen? Head towards a yoga room and aeroponic garden, which are located on the mezzanine level in Terminal 3.
There is free wifi and tons of outlets built into the seats at many of the gates.
Fly to Chicago for LESS! Book Cheap Flights to Chicago on 911travelshop
Chicago, located on Lake Michigan in Illinois, is known for its grand urban architecture and the iconic Skyline. Also known as the Windy City, Chicago is a great confluence of cultural events showcasing visual arts, theatre, films, comedy shows, soul gospel music, beautiful jazz festivals, and great culinary scene. The U.S. city welcomes millions of visitors from across the world. Book cheap Chicago flights via 911travelshop and set on for a vacation like never before.
911Travelshop let's travelers browse across the largest numbers of airlines and Chicago flights. The engine enables travelers to scoop the best flight deals at the perfect travel date and time. 911travelshop is the best booking engine to rely on. Bookmark 911travelshop to search and book for free from hundreds of airlines.
Tips to Save on Chicago Flights
Looking for cheap flights to Chicago? Look no further as 911travelshop offers some exclusive Chicago flight deals, which can help save big on Chicago flight tickets. In addition to our affordable Chicago flight deals, following some easy tips can help save extra on Chicago flight tickets.
Book flight at least three weeks in advance in order to get the cheapest flight to Chicago.
Prefer booking an indirect flight to Chicago than a direct one as direct flights to Chicago are more likely to be costlier.
Plan vacation during the off-season, i.e., the frigid winter months after or before Christmas or New Year time can help fetch more discount.
Fly to Chicago on weekdays. Prefer to travel on Tuesday, Wednesday, and Saturday to get maximum savings on Chicago flight tickets.
Keep travel dates flexible. Check flexible travel dates as this will help aid in finding the best flight deal.
Look for the best flight permutation and combination of the airlines to get the best and cheapest possible Chicago flight deal available.
Take advantage of a Code sharing option that allows taking a flight with an airline via another one with the best pricing.
Use flight search engines. By booking flight tickets directly from an airline's website might cost more. Flight search engines like 911travelshop helps grabbing the best deals on Chicago airline tickets.
Use Travel Credit Card points to travel. By signing up for a new travel credit card, travelers can collect miles, and fly for free. Many credit cards also offer sign-up bonuses of 50,000 points.
Subscribe to our newsletter & get latest flight deals and updates.
FAQs about Chicago Flights
Q. Which airlines fly to Chicago?
Chicago, a beautiful city of Illinois, is served by many major and regional airlines that connect it to destinations all across the world through direct and indirect flights. However, Delta, Southwest, and Volaris are among those that fly to Midway International Airport whereas JetBlue, United, and Spirit included in airlines that fly to Chicago O'Hare International Airport. Some of the most popular airlines that serve Chicago city include:
American Airlines flights
Frontier Airlines flights
Alaska Airlines flights
United flights
Southwest flights
JetBlue Airlines flights
Volaris flights
British Airways flights
Jet Airways flights
Qatar Airways flights
Lufthansa Airlines flights
Aer Lingus flights
Q. How many airports are there in Chicago?
There are only three commercial airports in Chicagoland — Chicago O'Hare, Chicago Midway, and Chicago Rockford. Chicago O'Hare and Chicago Midway are located within Chicago city limits, while Chicago Rockford is located in Winnebago County, Illinois, four miles south of Rockford and 85 miles northwest of Chicago.
Q. What is the cheapest month to fly to Chicago?
The cheapest month to travel to Chicago is probably the month of January and February. April and December are the next best options to fly to Chicago. Avoid traveling to Chicago in June, July, and August, where prices are the highest compared to the rest of the year. Also, book flight tickets at least three weeks before departure to get a below-average price on flights to Chicago.
Q. Which day is the cheapest to fly to Chicago?
The cheapest flights to Chicago are usually found when departing on a Tuesday. Wednesday and Saturday are the next best options and sometimes Thursdays (since most business travelers typically fly there on Sundays or Mondays and return home on Friday).
Q. How long is the flight to Chicago?
Chicago is home to two major airports, O'Hare and Midway, and welcomes passengers from around the country on many major airlines. How long the flight will take depends upon the departure city. Non-stop flights from California, Los Angeles, and Seattle will take approximately four hours, whereas air travel from New York, Dallas, and Denver, lasts approximately 2.5 hours. And travelers spend a little less than three hours when flying from Houston, Texas.
Seattle to Chicago – 4 hours
Los Angeles to Chicago – 3 hours 57 minutes
Houston to Chicago – 2 hours 40 minutes
New York to Chicago – 2 hours 35 minutes
Denver to Chicago – 2 hours 30 minutes
Dallas to Chicago – 2 hours 20 minutes
Washington DC to Chicago – 2 hours 10 minutes
Q. How far is Chicago O'Hare International airport from the city center?
Chicago O'Hare International airport is located 14 miles (23 kilometers) from the city center.
Popular Destinations
Last updated at 23:52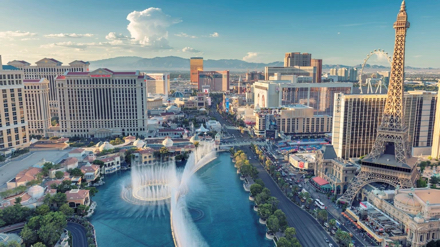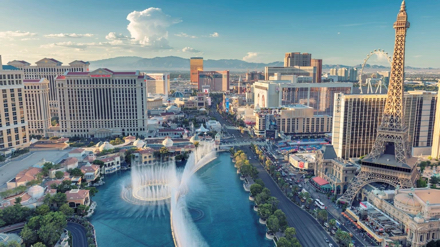 A property of every kind
in New York