Looking for best airfares and convenient bookings?
It's FREE until 3 bookings.

+ 1
No result found

Afghanistan ( +0 )

Albania ( +355 )

Algeria ( +213 )

American Samoa ( +0 )

Andorra ( +376 )

Angola ( +244 )

Anguilla ( +1264 )

Antarctica ( +0 )

Antigua and Barbuda ( +1268 )

Argentina ( +54 )

Armenia ( +374 )

Aruba ( +297 )

Australia ( +61 )

Austria ( +43 )

Azerbaijan ( +994 )

Bahamas ( +1242 )

Bahrain ( +973 )

Bangladesh ( +880 )

Barbados ( +1246 )

Belarus ( +375 )

Belgium ( +32 )

Belize ( +501 )

Benin ( +229 )

Bermuda ( +1441 )

Bhutan ( +975 )

Bolivia ( +591 )

Bosnia and Herzegovina ( +387 )

Botswana ( +267 )

Bouvet Island ( +0 )

Brazil ( +55 )

British Indian Ocean Territory ( +0 )

British Virgin Islands ( +0 )

Brunei ( +673 )

Bulgaria ( +359 )

Burkina Faso ( +226 )

Burundi ( +0 )

Cambodia ( +855 )

Cameroon ( +237 )

Canada ( +1 )

Cape Verde ( +238 )

Cayman Islands ( +1345 )

Central African Republic ( +0 )

Chad ( +235 )

Chile ( +56 )

China ( +86 )

Christmas Island ( +0 )

Cocos Islands ( +0 )

Colombia ( +57 )

Comoros ( +0 )

Cook Islands ( +682 )

Costa Rica ( +506 )

Croatia ( +385 )

Cuba ( +53 )

Cyprus ( +357 )

Czech Republic ( +420 )

Democratic Republic of the Congo ( +0 )

Denmark ( +45 )

Djibouti ( +253 )

Dominica ( +0 )

Dominican Republic ( +1 )

East Timor ( +0 )

Ecuador ( +593 )

Egypt ( +20 )

El Salvador ( +503 )

Equatorial Guinea ( +240 )

Eritrea ( +291 )

Estonia ( +372 )

Ethiopia ( +251 )

Falkland Islands ( +0 )

Faroe Islands ( +0 )

Fiji ( +679 )

Finland ( +358 )

France ( +33 )

French Guiana ( +689 )

French Polynesia ( +689 )

French Southern Territories ( +0 )

Gabon ( +241 )

Gambia ( +220 )

Georgia ( +995 )

Germany ( +49 )

Ghana ( +233 )

Gibraltar ( +350 )

Greece ( +30 )

Greenland ( +299 )

Grenada ( +1 )

Guadeloupe ( +0 )

Guam ( +1 )

Guatemala ( +502 )

Guinea ( +0 )

Guinea-Bissau ( +0 )

Guyana ( +0 )

Haiti ( +0 )

Heard Island and McDonald Islands ( +0 )

Honduras ( +504 )

Hong Kong ( +852 )

Hungary ( +36 )

Iceland ( +354 )

India ( +91 )

Indonesia ( +62 )

Iran ( +98 )

Iraq ( +964 )

Ireland ( +353 )

Israel ( +972 )

Italy ( +39 )

Ivory Coast ( +0 )

Jamaica ( +1 )

Japan ( +81 )

Jordan ( +962 )

Kazakhstan ( +7 )

Kenya ( +254 )

Kiribati ( +0 )

Kuwait ( +965 )

Kyrgyzstan ( +0 )

Laos ( +856 )

Latvia ( +371 )

Lebanon ( +961 )

Lesotho ( +0 )

Liberia ( +0 )

Libya ( +218 )

Liechtenstein ( +423 )

Lithuania ( +370 )

Luxembourg ( +352 )

Macao ( +853 )

Macedonia ( +389 )

Madagascar ( +261 )

Malawi ( +265 )

Malaysia ( +60 )

Maldives ( +960 )

Mali ( +223 )

Malta ( +356 )

Marshall Islands ( +0 )

Martinique ( +222 )

Mauritania ( +0 )

Mauritius ( +230 )

Mayotte ( +0 )

Mexico ( +52 )

Micronesia ( +691 )

Moldova ( +373 )

Monaco ( +377 )

Mongolia ( +976 )

Montserrat ( +0 )

Morocco ( +212 )

Mozambique ( +258 )

Myanmar ( +0 )

Namibia ( +264 )

Nauru ( +0 )

Nepal ( +977 )

Netherlands ( +31 )

Netherlands Antilles ( +599 )

New Caledonia ( +687 )

New Zealand ( +64 )

Nicaragua ( +505 )

Niger ( +0 )

Nigeria ( +234 )

Niue ( +0 )

Norfolk Island ( +672 )

North Korea ( +850 )

Northern Mariana Islands ( +1 )

Norway ( +47 )

Oman ( +968 )

Pakistan ( +92 )

Palau ( +680 )

Palestinian Territory ( +0 )

Panama ( +507 )

Papua New Guinea ( +224 )

Paraguay ( +595 )

Peru ( +51 )

Philippines ( +63 )

Pitcairn ( +0 )

Poland ( +48 )

Portugal ( +351 )

Puerto Rico ( +1 )

Qatar ( +974 )

Republic of the Congo ( +0 )

Reunion ( +0 )

Romania ( +40 )

Russia ( +7 )

Rwanda ( +250 )

Saint Helena ( +0 )

Saint Kitts and Nevis ( +0 )

Saint Lucia ( +0 )

Saint Pierre and Miquelon ( +0 )

Saint Vincent and the Grenadines ( +0 )

Samoa ( +0 )

San Marino ( +378 )

Sao Tome and Principe ( +0 )

Saudi Arabia ( +966 )

Senegal ( +221 )

Serbia and Montenegro ( +0 )

Seychelles ( +248 )

Sierra Leone ( +0 )

Singapore ( +65 )

Slovakia ( +421 )

Slovenia ( +386 )

Solomon Islands ( +0 )

Somalia ( +0 )

South Africa ( +27 )

South Georgia and the South Sandwich Islands ( +0 )

South Korea ( +82 )

Spain ( +34 )

Sri Lanka ( +94 )

Sudan ( +249 )

Suriname ( +597 )

Svalbard and Jan Mayen ( +0 )

Swaziland ( +268 )

Sweden ( +46 )

Switzerland ( +41 )

Syria ( +963 )

Taiwan ( +886 )

Tajikistan ( +992 )

Tanzania ( +255 )

Thailand ( +66 )

Togo ( +228 )

Tokelau ( +0 )

Tonga ( +676 )

Trinidad and Tobago ( +1 )

Tunisia ( +216 )

Turkey ( +90 )

Turkmenistan ( +0 )

Turks and Caicos Islands ( +1 )

Tuvalu ( +0 )

U.S. Virgin Islands ( +1 )

Uganda ( +256 )

Ukraine ( +380 )

United Arab Emirates ( +971 )

United Kingdom ( +44 )

United States ( +1 )

United States Minor Outlying Islands ( +0 )

Uruguay ( +598 )

Uzbekistan ( +998 )

Vanuatu ( +678 )

Vatican ( +0 )

Venezuela ( +58 )

Vietnam ( +84 )

Wallis and Futuna ( +0 )

Western Sahara ( +0 )

Yemen ( +967 )

Zambia ( +260 )

Zimbabwe ( +263 )
Why book with us?

Discount Deals
Best Deals on Airfares Worldwide

Fast Bookings
Just one call to book any Flight

24/7 Help
Well-trained executives for assistance

100% Secure
Safe payments with robust certification
Popular Routes

Search
Nonstop
10:00 - 22:54

Search
Nonstop
12:50 - 05:50

Los Angeles,LAX
Cancun,CUN
Search
Nonstop
14:22 - 07:50

Las Vegas ,LAS
Cancun,CUN
Search
Nonstop
11:30 - 23:50
What others say about us

Christina Brown
Stay at Home Mother

The trip was Awesome
Thanks team for taking care of my visit to mom's during christmas. You guys scored me the best flight, when almost every online site and agents told me tickets were sold off. I am coming back for all my future bookings!
Book Cheapest Flights to Cancun, A Resorts Paradise
This small barrier-shaped seventh-century island is a location for golfing, beaches and nightlife in south-eastern Mexico. Cancún is also one of the most affordable holiday destinations in the west, particularly if you book a cruise.
Cancun is a town in the south-east of Mexico and a neighboring resort city, Quintana Roo state. Cancún town is located on the Caribbean Sea on the north east coast of the Yucatán Peninsula. It is basically a service point of the 0.25 mile (400 mile) wide, 13 miles (21 km) long L-shaped resort area of Isla Cancún (the island of Cancun). The resort area of Cancún Island (also known as the Hotel Zone Zone) is connected to the city of Cancún on a sloping road. The island has a large number of beaches of white sand, Palms and coral reefs with its skyscraper hotels and extensive resorts as well as the coastal area populated by Cancún itself. There is a short rainy season in the dry tropical climate.
Cancún is perceived by Mexican tourist officials as a promising model for urban and economic growth, but critics challenge its location on an insecure barrier island in the hurricane region of Mexico and note that severe housing problems continue to exist in the adjacent town, which still has a low standard for the tourists. Cancún is connected north by highway to Puerto Juarez, (ferry services to Isla Mujeres Tourist Destination), south by ferry to Puerto Morelos, and to many Mayan sights, including Tulum to the south and Chichén Izta to the west, which are 140 kilometer away. A 12 miles (19 km) south of the city on the continent is an international airport.
In 1843, the region was originally settled by Maya Indians and documented in its classic book, Incidents of Travel, in Yucatan (1 843), as Cancún (Mayan: "The Vessel on the End of Rainbow") by John Lloyd Stephens and Frederick Catherwood, an exploring explorer of Britain. Until 1970, after three years of researching the conditions of the Mexican government in collaboration with private interests, Cancun remained a small fishing and gathering community of about 100 Mayas, which had been chosen as an suitable location for an international holiday center. Cancún Island became a popular tourist destination for people from the United States, Europe and other countries as the construction boom happened in the 1980s.
Greatest To-dos in Cancun
Spectacular areas for jet skiing and parasailing are at Cancun's beaches. When you want to travel beyond Cancún, the best tours offers daytrips to amazing spots like Isla Mujeres and Isla Contoy. And there are several after hour fun activities like taking a look at the Coco Bongo Cancún acrobatics dance shows. This is also near one of Mexico's best known sites – have a glimpse of the Chichén Itzá, one of the Seven Wonders of the World's and a large Mayan archeological site.
Most Interesting Spots in Cancun
The beaches and nightlife here are critical for many holidaymakers in Cancún. Yet it is also worth celebrating cultural gatherings such as Chichén Itzá and the Museum of Underwater Art on Isla Mujeres. If you have more time, schedule a day trip to nearby Tulum to see some of Mexico's best preserved Mayan ruins. Most of the top tours in the city provide stops at the below mentioned hot places.
Chichén Itzá
Chichén Itzá is one of the best and most famous Mayan archeological site on the Yucatan. Originally a major center of Mayan civilisation, it was declared a UNESCO World Heritage Site ever since. The main core of ruins is the pyramid-like El Castillo, once a temple to the lord Kukulkan, used by Mayans.
Sadly, Chichén Itzá crowded by the visitors who want to take a snapshot of one of the latest Seven Wonders of the World. However, even the jaded traveler enjoys the stunning ruins. You will avoid traffic by visiting the site early in the morning before the tour buses arrive. Recent tourists have recommended to use appropriate footwear and a hat and bring along insect repellent.
Isla Mujeres
Head to the Isla Mujeres (or Island of Women) to avoid the madness of Nightlife and Beaches of Cancún. On this tiny 4-mile island there not much to do, but travelers like it for many reasons. The place is just a 20-minute ferry ride from Cancún.
It houses some places worth checking out, given the quiet image of the island. Recent tourists offered to rent a golf cart and travel to Punta Sur, on the south tip of the island. The scenery is surrounded by steep cliffs and spectacular views of the bay at the location of an ancient temple praising Mayan Moon goddess. It is also the place where the rising sun brightens Mexico first. This area is also where you can find Garrafon Reef park, where you can enjoy a range of activities like swimming, kayaking and snorkeling against the stunning backdrop of Punta Sur.
Playa Tortugas
Playa Tortugas is well known for its peaceful atmosphere and beautiful sand and is considered to be a favorite beach spot for locals. The region also features many outdoor restaurants that, according to past travelers, make for excellent evening meals. There is also a pier, which prompts courageous tourists to bungee jump. Regular ferry services to Isla Mujeres also depart from here.
Some travelers like Tortugas so much so that they choose to be at the area instead of the beach at their hotel. Visitors enjoys to be at the free public beach that is calming with quiet water (a primary highlight for ones with children). Situated on the northern part of the Cancún 7, Playa Tortugas is along the Hotel Zone and can be reached by coach or hired car.
El Rey Ruins
The Ruins of El Rey are amazing while they may not have the awe of Chichén Itzá. These ruins are situated in the heart of the Hotel Zone. The small-sized site makes exploration easy within a short time. El Rey dates back to A.D. 1200 and was once a base for maritime trade.
Yet the ruins themselves were not the main attraction for numerous past tourists, they flew to El Rey and mingled with the hundreds of iguanas that invaded the Mayan area, viewing it as an unforgettable photo op.
Playa Delfines
If you're tired of the standard beaches along the Hotel Zone, try heading to Playa Delfines, which is a largely undeveloped ribbon of sand located near El Rey. Likewise, the beach often lacks the heavy crowds found elsewhere throughout the Hotel Zone. Make sure to bring your own drinks and snacks since there won't be opportunities to buy them here. This is also where you'll find the colorful "Cancun" sign featured on many of the city's postcards and brochures.
Travelers regard Playa Delfines as the quintessential escapist's beach as there are no umbrellas or shade and few vendors hawking goods or services. Just be mindful of heavy currents and riptides, since the beach is known for its rough waters.
Playa Marlin
Situated in the Hotel Zone about a 5-minute walk from the Kukulcan Plaza shopping mall, Playa Marlin offers a broad stretch of sugar white sand. There's also lifeguards and beach supplies, such as chairs and umbrellas, for rent.
Recent travelers said that Playa Marlin is a beautiful, public beach, perfect for those who aren't staying in a beachside resort. Still, some do warn of its powerful waves and strong undertow. Though the waters can be too rough for swimming, they're great for water sports like parasailing.
Avenida Kukulkan
Even if you don't seek out Avenida Kukulkan, you'll likely cross its path at least once during your Cancun vacation. That's because Avenida Kukulkan is Cancun's main artery, traveling through the Hotel Zone and stretching from downtown Cancun running south toward the airport. The avenue is lined with pathways and several shops and eateries. If you're not strolling along the avenue, you'll likely be riding the bus along it since this is the main route for the buses most frequently used by tourists.
Recent travelers described Avenida Kukulkan as a safe, well-maintained and well-lit, place to walk or jog. Still, some travelers warn about the crocodiles that lurk on the lagoon side of the road, suggesting that travelers stick to the pathway or better yet, stay on the ocean side of the avenue.
Coco Bongo Cancun
Considered the spot for nightlife in Cancún, Coco Bongo isn't your traditional, DJ-controlled nightclub. Instead, thousands of travelers pack the house to witness nonstop performances from acrobats, conga lines, live bands and musician impersonators. A typical night at Coco Bongo involves projected videos, balloons, soap bubbles and confetti.
While the club is a nonstop amalgam of cocktails and dancers, there is no traditional dance floor. This fact surprises – and even upsets – many travelers expecting a conventional nightclub experience. Don't come to Coco Bongo if you just want to dance to a DJ; there are plenty of other clubs along the Hotel Zone that you'll prefer. But if you're seeking some stage antics and endless performances, Coco Bongo is definitely worth a try. Most travelers say that they had a great night at Coco Bongo, even if their seats offered poor views, there were long lines for drinks, and the cover charges were too expensive.
Delphinus Punta Cancún
Operating out of the Hyatt Ziva in the Hotel Zone, Delphinus Punta Cancún allows visitors to swim with dolphins. The facility offers multiple programs, each focused on a different type of interaction with the dolphins. For example, the "Dolphin Ride" program allows visitors to swim with the dolphins, while "The One" allows swimmers to get to know one specific dolphin over the course of 45 minutes.
Recent visitors raved about their experience and said it's particularly well suited to children 5 years and older. Along with the interaction with the animals, visitors are also given a short presentation on the animals and their environment. The only complaint among past visitors pertained to the prices (especially for photos), which some described as "ridiculous."
Best Time To Visit Cancun
Climate & Weather in Cancun
Cancún is the perfect place to visit during the peak season between December and April. Though crowds are higher, the weather is almost great, so the prices of flight tickets and accommodations at this winter getaway at the beach, are the lowest. It is advised to avoid your journeys from mid-March to beginning of April, as spring breakers goes down on the shores of Yucatán. During spring, summer and fall there are also major promotions and discounts, but Cancún summers are sweltering and during fall months it is dangerous due to storms.
Pocket-Friendly Cancun Exploration
Traveling in a bus is absolutely comfortable and costs less than a dollar for ride. The bus service is quite good. Cancún has a series of all-inclusive resorts. The best packages include all your food, alcoholic and non-alcoholic beverages, wellness facilities and even free parking.
Vendors will be hawking souvenirs along the beaches and outside historical sites. Avoid overpriced souvenirs. If you don't want to spend that much, please refuse to buy politely and buy elsewhere.
The Culture of Cancun
The popularity of Cancún for college travelers makes it a popular place with casual trendy clothing even in restaurants and places. When you're away from the pool or the ocean, you can cover your swim suit, but there are a significant number of people who walk along Boulevard Kukulcán in beach attire. Cancún's night time hotels allow a more relaxed environment and presence as compared to other destinations.
Here Spanish is the official language, but as Cancun is such a popular tourist place for English speaking people, it wont be a problem to come across the ones who speak English, particularly in the tourism and hotel industry.
The official currency of Cancun is the Mexican peso. Because the exchange rate of the Mexican peso fluctuates to the dollar, make sure you verify about the current exchange rate before you leave. In Cancún, however, US dollars are widely accepted.
Cancun As A Top Destination
Cancus is truly a wonderful destination and fun place for great experiences. Take into account the strong effects of Hurricane Wilma on the area, submerged beaches, damaged storefronts and chapped boats, in 2005. Yet now, in south-eastern Mexico, this beautiful '7' shaped barrier island is once again a venue for surfing, golfing and nightlife. In the Western Hemisphere, Cancún remains one of the most affordable holiday destinations , particularly if you book a cruise.
Food & Dining Scene in Cancun
Cancun has too many restaurants just like hotels so travelers can find some delicious food without any difficulty. If you have booked an All-inclusive, it is most likely that your food and beverages will be included in the room rate. But you can consider a lot of restaurants worth visiting if you tire of the repetitive buffet.
You can't go wrong with a Lorenzillo - lobster dinner, or the surf and turf at Puerto Madero if it's the great seafood you are searching for. Both are considered great locations for a special occasional meal. Martin Berasategui, a popular Spanish chef with several Michelin stars on his resume, impresses diners and critiques with the contemporary Basque menu at the Tempo. Bovino's Churrascaria, a brasilian steakhouse in the downtown Cancun, is an a amazing and worthy meal for the whole family. If its just you and your love, local people and tourists may suggest the rustic La Fonda del Zancudo, for the traditional Mexican or La Habichuela Centro, for a menu of Mexican-Caribbean fusion plates.
Visit to Café Antoinette (for breakfast), Café marakamé (for brunch) or Fisch Fritanga (for lunch) for a more casual dining experience.
Exploring Cancun The Best Way
The bus that regularly stops along Kukulcán Boulevard and in downtown Cancún is the easiest way to get around. One-way fares are a steal with 12 Mexican pesos, which makes it exorbitant in Cancun to ride in a cab. But consider a cab for traveling to and from the International Airport of Cancún, less than 15 km from the hotel area and 10 km from the city centre. Indeed, by making advance reservations, you can reserve your taxi online and save. Car rental kiosks at the airport are available, but you should not drive yourself – the narrow roads and fast routes of traffic can be overwhelming.
Cancun Neighborhoods
The sandy 14-mile strip, shaped like number 7 in the Peninsula of Yucatán, Cancun is full of resorts, beaches and fun. This includes the Kukulcán Boulevard that passes through the hotel zone (or hotel zone) and stretches west and inland downtown Cancun. It's just a short ferry ride from Isla Mujeres (Women's Island).
When traveling to Cancún, your options may be limited by the selection, but this is something for you: if you're looking for a Cancún traditional trip – consider all-inclusive resorts and spring break – the hotel Zone ought to be right for you. Book rooms in downtown for something special and cheaper.
The Hotel Zone
Cancun 's main roadway is Kukulcán Boulevard, which passes through the area with chains of hotels, resorts and sites, known as the Hotel Zone. This area is lined with beaches – including Playa Langosta Beach, Playa Tortuga Beach on the north, and Playa Delphines on the southeast. You will most probably travel to the Kukulcán, and luckily both by bus and by walking, its easy to traverse.
Downtown Cancún
Cancún is a small town with hundreds of resorts, hotels and other retail facilities. However, Mexican districts are accessible (by bus) from the center of Cancun, which is west of the hotel zone.
Isla Mujeres
Try visiting Isla Mujeres, a small island town 8 miles northeast of Cancún, for your more relaxed experience. The quiet Playa Norte beach of Isla Mujeres is a peaceful place for travelers who want to swim more secluded. Take the ferry from the Hotel Zone or from Cancún city centre. M any of the town 's best tours also makes their way to the Isla Mujeres.
Getting To Cancun From The Airport
SHUTTLE Rides
The most popular option for Cancun Airport Transportation
These shuttles from Cancún airport to all of the big hotels in Cancún, Playa del Carmen, Tulum and the Mayan Riviera are inexpensive and official. A SHARED SHUTTLE is the easiest form to travel to hotels. Public SHUTTLES are available during the day, and must be booked in advance. The price is per person so SHARED SHUTTLES is better if you don't have to share and make stops on the way.
TAXI Rides
"Regular taxis" can not pick up passengers at Cancún Airport but passengers in any part of Cancún, Riviera Maya, Playa del Carmen, or Tulum can avail Taxis-like services. The TAXI service is available 24 hours a day, with rates determined by distance from the destination. This is Cancun airport's cheapest "family" alternative.
PRIVATE TRANSFERS
The fastest way to hit hotels. PRIVATE SERVICES are available 24 hours a day and are suitable for those who need to access all locations in the city from the Cancun Airport. Throughout the arrival terminals passengers are greeted and as soon as the passenger checks in, a car is ready to go. No limit on luggage, no time-waiting charges, no cancelation charges, delays, etc. The passengers who fly to Cancún and the Mayan Riviera are most common here.
CAR RENTAL
The largest RENTAL CAR Center in the area is Cancún Airport. At Cancún Airport international brands and local agencies are continuously operational. Services with a confirmed reservation are available 24 hours a day. You are strongly recommended to book before your arrival in Cancun. However, the prices differ, companies give fantastic ONLINE discounts, deals and other rewards.
BUSES
ADO Cancún Airport operates BUS SERVICE from Cancún and Playa del Carmen, to Cancun, to Tulum and to Merida from the airport. BUSES are available every day at all Airport Terminals. DIRECTLY, Busses go to ADO Bus stops in the different towns, NOT go to hotels or make stops on the road. It is a convenient way to access city center or locations other than hotels.
Cancun International Airport
To & From the Airport
The Best and Easiest way to arrive to Cancun, Riviera Maya, Playa del Carmen, Puerto Aventuras, Akumal, Tulum and more wonderful spots.
Cancun International Airport is very conveniently reachable. The road to North and South from the airport is an Important road (Carretera). The Cancun-Chetumal 307 is a coastal highway linking the entire Peninsula of Yucatan. If you're in Cancún, go South, or North if in Tulum, Riviera Maya or Playa del Carmen to hit the airport. Cancun Airport is at km 22 and the exit to airport from Carretera 307 is clearly marked.
Parking Provision At The Airport
All terminals have parking spaces open. Make sure to pay your ticket inside the terminals at the automated kiosk.
The International Airport of Cancun is situated at km 22 Benito Juarez, Quintana Roo, in the North East of the Peninsula of Yucatan, on Cancún-Chetumal. Around 12 miles away from the location of the Hotel Zone, around 20 minutes by car. A strategic place just 120 minutes from Tulum and 40 mins from Playa del Carmen.
The Cancun International Airport has 3 terminals and 2 simultaneous tracks for Operations.
Terminal 1 or FBO (Fixed Base Operator)
Operates Charter Flights and Private Flights.
Terminal 2 Domestic Commercial Flights
Below are the enlisted Airlines & Flights:
Aeromexico
Air Canada
Air Transat
Air Tran Airways
Aviacsa
Belair
Airlines Click de Mexicana
Champion air
Condor
Copa Airlines
Cubana de Aviación
First Choice Airways
Interjet
Jetblue
Airways
Jetair
LanChile
Magnicharters
Martin Air
Mexicana
Sky ServiceAirlines
SunWing Airlines
Varig
Viva Aerobus
Volaris
Terminal 3 International commercial Flights
Below are the Airlines & Flights for Terminal 3:
Air Europa
Alaska Airlines
American Airline
ATA Airlines
Continental Airlines
Delta Airlines
Frontier Airlines
Iberworld
LTU
My Travel
Northwest Airlines
Sun Country Airlines
Thomas Cook
Thomson Fly
United Airlines
US Airways
USA 3000
Transfers between terminals: Free airport shuttle service runs between the terminals every 10 minutes.
Souvenir shops, boutiques, restaurants, duty free shops are open and available. An ambulance or medical service is also available 24 hours a day.
By Airplane
The airport maintains and provides the highest quality services in América Latina, and the airport has been facilitating about 12,5 billion passengers per year, due to even more operational tracks and new infrastructure, about 28 million passengers are being facilitated, and continues to introduce remarkable provisions and facilities to facilitate even more and more travelers.
By Car, Bus etc
It is about 1.652 km from Mexico City to Cancun, about 18 hours of non-stop travel. But you will experience a glorious journey by discovering the beautiful landscapes of Puebla, Veracruz, Tabasco, Campeche, Yucatan, Quintana Roo. Will be an unforgettable journey without a doubt!
By Cruise (Boat, Yacht) etc
It is unique to tourists, the most popular being the cruise to Cozumel (Quintana Roo 's largest port).
Top Attractions in Cancun
Cancun, a luxurious place with an excellent tourism infrastructure, on a 21 kilometers long, 400 m-wide L-shaped island off the north coast of Yucatán. The incredible holiday center has been built in just little more than a decade and is today one of the most visited destinations in Mexico and draws over four million visitors per year. The big attraction? E ndless fun, countless beautiful beaches of white sand to relax, spectacular coral reefs to explore and near perfect weather.
A mainland route, on which Cancún, a modern town, stands, is linked to the main tourism district and offers a vibrant hub with a range of interesting attractions, which are worth visiting. Or if you can just go on an arranged tour, make sure you're at one of the well-preserved, historic Mayan sites all over the island. Many of them are easy to reach by bus and offer plenty of sightseeing opportunities. In this tropical paradise, make sure you always refer to the list of the key tourist attractions in Cancún to ensure that you get the most out of the time.
Cancún's Beautiful Beaches
Many of Cancun's top resorts are linked to the beaches, have a direct entry. You can enjoy spectacular views of the glistening crystal clear waters, making the destination so popular with visitors looking for an unforgettable Mexican holiday. In fact, Cancún is made up of a variety of long stretches of beach and, while casual tourists may be upto a variety of things, it is definitely difficult to go wrong, since everybody is friendly and has something wonderful to offer.
De las Perlas, Juventud, Linda, Langosta, Tortugas, Caracol and Chac Mool are amongst the most popular playas and are some of them situated alongside Cancun boulevard and Paseo Kukulkán from the city boundary (the busiest of these are Tortugas, Caracol and Chac-mool). The 7.5 km Paseo Kukulkan is also of great interest alongside a public 18-hole golf course called Pok-ta-Pok.
Exploring the Mayan Ruins of Chichén Itzá
Few tourists would like to visit one or more of the larger Mayan ruins of Cancún during their holiday. Chichén Itzá, three hours west of the beaches and one of Mexico's largest archeological sites, is one of the most popular attraction. This UNESCO World Heritage Site is built by the Mayan people more than 1,000 years ago. It contains numerous famous Chac-mool statues along with important buildings such as El Castillo, one of the most significant pyramids in the country, which is 30 meters high.
You may wish to join a private archaeologist early on on in order to enter the Chichen Itza tour. The pick ups of the hotel are scheduled for 5:00 a.m., but are worth for visiting the famous ruins prior to the site being opened to other visitors. Such enjoyable day trips include exploratiom of the site that are not usually accessible to the public, plenty of interesting things, a great lunch and a round trip journey.
El Rey Maya Ruins
If you have room on your Mexican itenerary for another fascinating archeological site, there are a variety of fascinating Mayan ruins named El Rey just a few minutes from the end of Punta Nizuc in Cancún. The names of the El Rey Ruins (Las Ruinas del Rey), named after a Mask found here, believed to be dedicated to the sun god, include remains of some 47 structures, along with numerous tombs that were built 900 AD onwards by the Mayans.
The two major platforms are especially noteworthy, once part of the market and even important ceremonial areas, with their temples. It is worth visiting and several resorts give cheap tours to the place, which is popular for its large colonies of iguanas.
The Maya Museum
The Maya Museum (Museo Maya de Cancún), located in the Cancún Centre, the city's main convention centre, is a must-see attraction to get to know the rich history of the region. The largest of these museums since the Templo Mayor Museum was opened in Mexico City in 1987, the magnificent sight is an illustration of ancient history, from its founding centuries ago to modern times, of the Mayan culture of the region.
The highlights of about 350 objects and artifacts are featured, spread over three halls, mostly from around Cancún, including skeletal remains that have been discovered at Tulum 14,000 years back and remains of the famous "Woman of the Palms" which are more than ten thousand years old. Other important exhibits include Mayan architecture and art, including sculptures from Chichén Itzá and the neighboring archeological site of San Miguelito. A variety of programming, including art and crafts, are available for children.
The Cancun Underwater Museum
The Underwater Museum of Cancún (MUSA) is one of the most exceptional points of interest in this resort area. This seaside attraction is dedicated to the 'art of conservation' and is an enjovie to the divers, built in 2009 in the wake of the storm damage in the Cancun National Marine Park. The major interest of this unusual collection of Art are over 500 sculptures, spread over two underwater galleries, human figures in a number of poses (even a concrete car) submerged at depths of between three and six meters.
The new coral reefs would eventually be built on sculptures placed by six artists from Mexico and Britain. A number of guided snorkeling and diving tours are offered. If it is not your thing, the comfort of one of the many glass-bottom touring boats which fly on waters will allow you to see this remarkable collection.
El Meco Archaeological Site
Another fascinating site in the Maya region, which is within easy reach from the principal resort of Cancún – the archeological site of El Meco is situated on the north end of the main beaches. Initially occupied somewhere around AD 300, from the 1100s until its decrease following the arrival of the Spanish in the 16th century, it became popular as a Mayan trade hub.
The 12,5 m high El Castillo, the only pyramid of its kind constructed in the region, is especially interesting. The ruins of an ancient temple, from which you can get spectacular views of the coast and Isla Mujeres are perched above the pyramid. This quick one-hour visit should be added to your route via Cancún.
Animal Adventures
The Interactive Aquarium of Cancún is a good place to get a good view of the rich marine life in the area. You will swim in the enclosures of this facility with different species from stingrays to seahorses and clown fish after putting flippers and snorkeling. However, the real highlight is the experience of swimming with dolphins, an enjoyable program that allows you to get close to these gentle sea creatures in personal terms. Many nearby facilities such as Dolphin Discovery and Dolphinaris Cancún are also offering similar services.
The Scenic Tower & Xcaret
A visit to Scenic Tower (Torre Escenica) is a must in Cancún. Something a landmark for those who wish a bird's eye view on the area, its many beaches and its surrounding coastline in the hotel district because of its heightened 110 meters, as well as a thin pencil foundation. Although a number of steep steps that be climbed, the best way to reach the top is by far simply to sit on the large circular lift that slowly becomes an observation deck as it goes up and rotates. At night, when it is lit up to look like a Mayan image of a flower, this structure is especially attractive.
In reality, the tower is part of Xcaret, an unusual mixture of theme park and natural places of interest. Exploring about 50 of its cultural and natural attractions, you can comfortably expect to spend a day enjoying the many things to do here. Highlights include beach and lagoon, as well as underwater waterways, a coral reef aquarium, a folk museum and dance performances, equestrian performances, boat trips and plenty of restaurants. Ventura Park is also a friendly location with events such as a zipline, water park and an brush with dolphins.
Urbano Kabah Park
Urban park Kabah, also known as Kabah Ecological Park, is situated right in the middle of Cancún. This natural oasis is a popular spot for a walk, jog or picnic. It is a two-kilometer trail that spans a mix of massive palm trees and luxuriant gardens. The park, because of its playground and petting zoo, is particularly popular with families traveling with children. Some animals, such as iguanas, the coatis like a raccoon, peccary and even sometimes the spider monkey, are also attractive.
It is an especially good place to visit by birdwatchers, particularly in migratory seasons, when species are present here from as far as the US and Canada. The Casa Maya Museum, a small but interesting attraction with its creation history of the city, are amongst other highlights.
Isla Mujeres
The breathtaking Isla Mujeres (the Island of Women) is another destination strongly linked to Cancún. This long, dense island is only seven kilometers long and 650 meters wide and is particularly popular with surfers for larger waves on the east side of the island, while divers love the rich marine ecosystem surrounding several coral reefs of the Garrafon Natural, which lies approximately 13 kilometers from the mainland and just a little from the pier at Cancún.
The traffic is restricted to taxi and bus lines, both of which are greatly overwhelmed by golf carts and scooters, and it is popular with beach people enjoying less hectic pace. Isla Mujeres is another popular destination for people staying elsewhere in the Mayan Riviera because of its many beautiful restaurants with excellent views of Cancun 's waters.
Contoy Island (Isla Contoy) is also must for exploring. This tiny island, situated about 30 km north of the Isla Mujeres, is now, thanks to its great flora and fauna, a natural park. Various providers offer enjoyable eco-tours and adventures.
Greatest Stay Places, Hotels & Resorts in Cancun
Best Stay Places for Sightseeing
Below are some popular resorts in Cancún, each offering easy access to the top sights, attractions and activities of the area:
Luxurious Hotels in Cancun
The hotel Ritz-Carlton offers luxurious seafront suites, exquisite bedding, award winning restaurants, a range of beautiful pools, a kids' club and a spectacular spa to take you to the beach. One luxurious venue worth looking at is the Royal Sands Resort & Spa Alle Inclusive, with its own concierge, infinity and children's pools, a bar with nights of themes, and a spa and beauty salon. Also, test the quality of the Paradisus Cancun Royal Service hotels and facilities, which feature nine restaurants, a one-star section for adults, leisure, tennis and golf.
Affordable Hotel Accommodations in Cancun
Fiesta Americana Cancun Villas, a popular mid-range location, offers spacious suites, an outdoor swimming pool, children's and teenage clubs and Mexican-inspired spa treatments. The Royal Islander All Suites Resort is another good choice and provides fantastic views of the water, 7 dining facilities, numerous swimming pools and tennis courts. Be sure to also look at the Hotel Faranda Dos Playas, a renowned three star hotel known for its direct access to the beach and nice gardens.
Budget Hotels for Stays in Cancun
Smart Cancun offers excellent affordable rates and a convenient downtown venue, bright modern décor and high-quality rooms for those looking for an inexpensive Cancun beachfront holiday. The budget-friendly Ambiance Suites Cancun offers an outdoor swim pool, a restaurant and a beach club, in another decent central location close to major shopping and attractions. Another respectable option is Hotel Margaritas, with its lively, clean and polite staff.
Booking Cheap Flights to Cancun, FAQ
What is the cheapest month to fly to Cancun?
August is considered to be the cheapest month to fly to Cancun.
What is the cheapest way to fly to Cancun?
A Wednesday is the cheapest day to book a ticket to Cancun as you can save big on flight tickets. Travelers can save up to $10 by booking their tickets on a Wednesday for a trip to Cancún.
What airlines are flying to Cancun?
Below are the airlines with flights flying direct from United States:
American Airlines flights
JetBlue flights
Frontier Airlines flights
Delta flights
Spirit Airlines flights
Viva Aerobus flights
United flights
Volaris flights
Sun Country
Airlines flights
Southwest Airlines flights
Interjet flights
What is the best airline to fly to Cancun?
The United Airlines, VivaAerobus and American Airlines are the major airlines flying from the USA to Cancun. United Airlines, VivaAerobus & American Airlines are the airlines flying on this most popular route, which is from the United States.
How far in advance should I book a trip to Mexico?
The best time to book tickets for your Seasonal Trips.
Atleast 47 days prior to travel, is period when you can get the best fares for summer trips. Whereas for the fall and winter trip, it is advised to book tickets 69 to 62 days prior to travel, respectively. For vacationing during Spring, one one can avail great deals and special discounts on fares atleast 90 days in advance of departure.
What is the cheapest month to fly to Mexico?
December and September are the cheapest months to fly as tickets get up to 57 and 19 percent cheaper, respectively.
Tijuana: Book tickets at least seven weeks in advance as the fares gets 72% cheaper than the overall average annual amount.
Is Cancun airport busy?
One of the busiest airports in the Caribbean that is also the entrance to the 'Mundo Maya,' is the Cancún International Airport (CUN). The Cancún Airport is one of the best airports to fly to & from in Mexico, with first class stores, restaurants and facilities.
How expensive is Cancun?
The average daily price of around M$2.040 ($93) is based on costs from other travelers that you can expect to spend on your holiday in Cancun. On average, the spendings by travelers was M$143 ($6.53) for one-day meal and M$168 ($7.66) as local transport expenses.
What is the cheapest time of year to go to Cancun?
Prices are higher between the middle of December and the middle of January. From May to November – particularly in September and October, the 2 rainiest months are the cheapest times to visit. The best time to enjoy the weather and lowest prices is during the shoulder season, beginning of December and April.
How far in advance should you book a flight to get the best deal?
54 days before departure is the exact day you can search the lowest price. Generally speaking, 911travelahop recommends that during the "Prime Booking Period" which is four months to three weeks or 121 to 21 days before the flight, people should pay close attention.
What is the rainiest month in Cancun?
October
With averages of 5 days and 1.6 inches (42 millimetres) of rainfall a month, February, March and April are the driest months making weather in Cancun very uncomfortable. Monthly precipitation is more extreme during fall, averaging 7.8 inches (198 mm) per month for up to 14 days. October is typically the most rainiest month of the year in Cancun.
Is Cancun too hot in May?
May and June are a perfect time, because it's not too warm as it can be, and the waters have already warmed up.
Does Southwest fly nonstop to Cancun?
Adding the Mexican beach destinations of Cancun and Los Cabos, Southwest Airlines started flying their own planes at two more international airports. To Cancun, from Atlanta and Baltimore/ Washington, Southwest provides non-stop service.
What European cities have direct flights to Cancun?
Below are the flights from Europe to Cancun
Amsterdam.
Athens
Barcelona
Basel
Belgrade
Berlin-Brandenburg
Berlin-Tegel
Bilbao
Does Delta fly nonstop to Cancun?
New Regular Non-stop Flights to Cancun were started by Delta. With a dramatic increase in service to Cancun, Delta Airlines is continuing its Caribbean expansion.
How can I fly to Mexico for cheap?
Mexico City: Book your tickets for flights which are 26% cheaper than an average annual flight at least 8 weeks in advance. The most affordable months for flights is February when tickets gets 29% cheaper. Cancún: Book tickets for flights 12 per cent cheaper than the annual average at least 14 weeks in advance.
Popular Destinations
Last updated at 23:52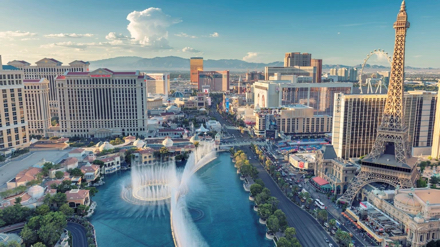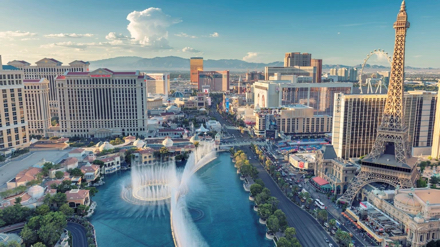 A property of every kind
in New York