Looking for best airfares and convenient bookings?
It's FREE until 3 bookings.

+ 1
No result found

Afghanistan ( +0 )

Albania ( +355 )

Algeria ( +213 )

American Samoa ( +0 )

Andorra ( +376 )

Angola ( +244 )

Anguilla ( +1264 )

Antarctica ( +0 )

Antigua and Barbuda ( +1268 )

Argentina ( +54 )

Armenia ( +374 )

Aruba ( +297 )

Australia ( +61 )

Austria ( +43 )

Azerbaijan ( +994 )

Bahamas ( +1242 )

Bahrain ( +973 )

Bangladesh ( +880 )

Barbados ( +1246 )

Belarus ( +375 )

Belgium ( +32 )

Belize ( +501 )

Benin ( +229 )

Bermuda ( +1441 )

Bhutan ( +975 )

Bolivia ( +591 )

Bosnia and Herzegovina ( +387 )

Botswana ( +267 )

Bouvet Island ( +0 )

Brazil ( +55 )

British Indian Ocean Territory ( +0 )

British Virgin Islands ( +0 )

Brunei ( +673 )

Bulgaria ( +359 )

Burkina Faso ( +226 )

Burundi ( +0 )

Cambodia ( +855 )

Cameroon ( +237 )

Canada ( +1 )

Cape Verde ( +238 )

Cayman Islands ( +1345 )

Central African Republic ( +0 )

Chad ( +235 )

Chile ( +56 )

China ( +86 )

Christmas Island ( +0 )

Cocos Islands ( +0 )

Colombia ( +57 )

Comoros ( +0 )

Cook Islands ( +682 )

Costa Rica ( +506 )

Croatia ( +385 )

Cuba ( +53 )

Cyprus ( +357 )

Czech Republic ( +420 )

Democratic Republic of the Congo ( +0 )

Denmark ( +45 )

Djibouti ( +253 )

Dominica ( +0 )

Dominican Republic ( +1 )

East Timor ( +0 )

Ecuador ( +593 )

Egypt ( +20 )

El Salvador ( +503 )

Equatorial Guinea ( +240 )

Eritrea ( +291 )

Estonia ( +372 )

Ethiopia ( +251 )

Falkland Islands ( +0 )

Faroe Islands ( +0 )

Fiji ( +679 )

Finland ( +358 )

France ( +33 )

French Guiana ( +689 )

French Polynesia ( +689 )

French Southern Territories ( +0 )

Gabon ( +241 )

Gambia ( +220 )

Georgia ( +995 )

Germany ( +49 )

Ghana ( +233 )

Gibraltar ( +350 )

Greece ( +30 )

Greenland ( +299 )

Grenada ( +1 )

Guadeloupe ( +0 )

Guam ( +1 )

Guatemala ( +502 )

Guinea ( +0 )

Guinea-Bissau ( +0 )

Guyana ( +0 )

Haiti ( +0 )

Heard Island and McDonald Islands ( +0 )

Honduras ( +504 )

Hong Kong ( +852 )

Hungary ( +36 )

Iceland ( +354 )

India ( +91 )

Indonesia ( +62 )

Iran ( +98 )

Iraq ( +964 )

Ireland ( +353 )

Israel ( +972 )

Italy ( +39 )

Ivory Coast ( +0 )

Jamaica ( +1 )

Japan ( +81 )

Jordan ( +962 )

Kazakhstan ( +7 )

Kenya ( +254 )

Kiribati ( +0 )

Kuwait ( +965 )

Kyrgyzstan ( +0 )

Laos ( +856 )

Latvia ( +371 )

Lebanon ( +961 )

Lesotho ( +0 )

Liberia ( +0 )

Libya ( +218 )

Liechtenstein ( +423 )

Lithuania ( +370 )

Luxembourg ( +352 )

Macao ( +853 )

Macedonia ( +389 )

Madagascar ( +261 )

Malawi ( +265 )

Malaysia ( +60 )

Maldives ( +960 )

Mali ( +223 )

Malta ( +356 )

Marshall Islands ( +0 )

Martinique ( +222 )

Mauritania ( +0 )

Mauritius ( +230 )

Mayotte ( +0 )

Mexico ( +52 )

Micronesia ( +691 )

Moldova ( +373 )

Monaco ( +377 )

Mongolia ( +976 )

Montserrat ( +0 )

Morocco ( +212 )

Mozambique ( +258 )

Myanmar ( +0 )

Namibia ( +264 )

Nauru ( +0 )

Nepal ( +977 )

Netherlands ( +31 )

Netherlands Antilles ( +599 )

New Caledonia ( +687 )

New Zealand ( +64 )

Nicaragua ( +505 )

Niger ( +0 )

Nigeria ( +234 )

Niue ( +0 )

Norfolk Island ( +672 )

North Korea ( +850 )

Northern Mariana Islands ( +1 )

Norway ( +47 )

Oman ( +968 )

Pakistan ( +92 )

Palau ( +680 )

Palestinian Territory ( +0 )

Panama ( +507 )

Papua New Guinea ( +224 )

Paraguay ( +595 )

Peru ( +51 )

Philippines ( +63 )

Pitcairn ( +0 )

Poland ( +48 )

Portugal ( +351 )

Puerto Rico ( +1 )

Qatar ( +974 )

Republic of the Congo ( +0 )

Reunion ( +0 )

Romania ( +40 )

Russia ( +7 )

Rwanda ( +250 )

Saint Helena ( +0 )

Saint Kitts and Nevis ( +0 )

Saint Lucia ( +0 )

Saint Pierre and Miquelon ( +0 )

Saint Vincent and the Grenadines ( +0 )

Samoa ( +0 )

San Marino ( +378 )

Sao Tome and Principe ( +0 )

Saudi Arabia ( +966 )

Senegal ( +221 )

Serbia and Montenegro ( +0 )

Seychelles ( +248 )

Sierra Leone ( +0 )

Singapore ( +65 )

Slovakia ( +421 )

Slovenia ( +386 )

Solomon Islands ( +0 )

Somalia ( +0 )

South Africa ( +27 )

South Georgia and the South Sandwich Islands ( +0 )

South Korea ( +82 )

Spain ( +34 )

Sri Lanka ( +94 )

Sudan ( +249 )

Suriname ( +597 )

Svalbard and Jan Mayen ( +0 )

Swaziland ( +268 )

Sweden ( +46 )

Switzerland ( +41 )

Syria ( +963 )

Taiwan ( +886 )

Tajikistan ( +992 )

Tanzania ( +255 )

Thailand ( +66 )

Togo ( +228 )

Tokelau ( +0 )

Tonga ( +676 )

Trinidad and Tobago ( +1 )

Tunisia ( +216 )

Turkey ( +90 )

Turkmenistan ( +0 )

Turks and Caicos Islands ( +1 )

Tuvalu ( +0 )

U.S. Virgin Islands ( +1 )

Uganda ( +256 )

Ukraine ( +380 )

United Arab Emirates ( +971 )

United Kingdom ( +44 )

United States ( +1 )

United States Minor Outlying Islands ( +0 )

Uruguay ( +598 )

Uzbekistan ( +998 )

Vanuatu ( +678 )

Vatican ( +0 )

Venezuela ( +58 )

Vietnam ( +84 )

Wallis and Futuna ( +0 )

Western Sahara ( +0 )

Yemen ( +967 )

Zambia ( +260 )

Zimbabwe ( +263 )
Why book with us?

Discount Deals
Best Deals on Airfares Worldwide

Fast Bookings
Just one call to book any Flight

24/7 Help
Well-trained executives for assistance

100% Secure
Safe payments with robust certification
Popular Routes

Search
Nonstop
05:50 - 22:15

Fort Lauderdale,FLL
Bangkok,BKK
Search
Nonstop
20:00 - 10:30

Search
Nonstop
10:15 - 21:50

Los Angeles,LAX
Bangkok,BKK
Search
Nonstop
09:30 - 23:50
What others say about us

Christina Brown
Stay at Home Mother

The trip was Awesome
Thanks team for taking care of my visit to mom's during christmas. You guys scored me the best flight, when almost every online site and agents told me tickets were sold off. I am coming back for all my future bookings!
Take Cheap Flights to Bangkok, Thailand's Jewel City
Thailand's city, capital and main port, Bangkok, Thai Krung Thep. It's Thailand's only cosmopolitan city, the only one in a country with small towns and villages.
On the Chao Phraya Delta, Bangkok is located approximately 25 miles (40kms) from the Thai Gulf. It was divided into two towns — Krung Thep on the East Bank and Thon Buri on the West — with several bridges. In 1971 the two were united under one municipal government as a town-province. In 1972, Krung Thep Maha Nakhon (Bangkoc Metropolis), the town and the two neighboring provinces, were united. The city is crowded with temples, factories, houses along its roads and canals. The city of Metropolis is busy. It is also a major tourist destination, renowned for its plentiful cultural and nightlife attractions that include a thriving sex trade.
According to one interpretation, the name Bangkok is derived from the name of the village or district of wild plum, which dates from the period before the construction of the town. the Bangkok is also used by foreigners. The Thai call their capital Krung Thep, which is the first part of its mellifluous and lengthy official name meaning "the City of Gods, the Great City, the Residence of the Emerald Buddha, the Impregnable City (of Ayutthaya) of God Indra, the Grand Capital of the World Endowed with Nine Precious Gems, the Happy City Abounding in Enormous Royal Palaces Which Resemble the Heavenly Abode Wherein Dwell the Reincarnated Gods, a City Given by Indra and Built by Vishnukarm." The abbreviated name Krung Thep is often translated as "City of Angels."
Bangkok is in the Chao Phraya River Delta about 25 miles from Thailand 's Coast. The cities of Krung Thep on the eastern bank and Thon Buri in the west, which were linked by several bridges, were previously divided in two towns. In 1971 the two were joined to one municipal government as a city-province. In 1972 Krung Thep Maha Nakhon (Bangkok Metropolis) and the two neighboring provinces were united into a single province. The metropolis is a bustling, crowded city, with temples, factories, shops, and homes juxtaposed along its roads and canals. It is also a major tourist destination, noted for bountiful cultural attractions and a nightlife that includes a flourishing sex trade.
The name Bangkok, used commonly by foreigners, is, according to one interpretation, derived from a name that dates to the time before the city was built—the village or district (bang) of wild plums (makok). The Thai call their capital Krung Thep, which is the first part of its mellifluous and lengthy official name meaning "the City of Gods, the Great City, the Residence of the Emerald Buddha, the Impregnable City (of Ayutthaya) of God Indra, the Grand Capital of the World Endowed with Nine Precious Gems, the Happy City Abounding in Enormous Royal Palaces Which Resemble the Heavenly Abode Wherein Dwell the Reincarnated Gods, a City Given by Indra and Built by Vishnukarm." The abbreviated name Krung Thep is often translated as "City of Angels."
Bangkok's Setting
Modern Bangkok has experienced exponential development, which the authorities have tried to direct since the 1960s through a variety of master plans. The core of town has long been heavily developed, formerly surrounded by a wall. Later extension spread to the adjacent rural areas far outside administrative boundaries. Some neighborhoods have become functional units as the city center is becoming more administrative and commercial and the outside area is becoming more residential and industrial. Walled Buddhist temples and monasteries, frequently sumptuously adorned with waters, are used as the center of religious , cultural and even commercial life in the region.
Living in Bangkok
The houses are generally small, detached wooden houses or row houses on one or two levels. The majority are overcrowded because the growing population is far too few. Government programs alone are not enough to meet the housing shortage and World Bank funding is used to construct low-income homes, such as developments in Din Daeng and Hua Mak. The government permits vacant public property to be used by squatters. There are few squatters and the majority are concentrated near the port in the Khlong Toei district.
Housing rapidly developed in the city from the 1960s onwards. About 100,000 new units were installed between the mid-1970s and the mid-1980s. Renewal in the middle of the city was also emphasized. Private immobilizers provide middle-income communities with homes and several public organizations provide their workers with homes. Homes with rudimentary sanitation facilities can be crowded on small lots. The buildings on the outskirts of the town spread haphazardly.
Luxury housing is typically built as large, modern two-story masonry buildings, mainly for the wealthy international community, set in private compounds and furnished with separate serving rooms and kitchens. Perhaps the wealthiest area is Bang Kapi. High-speed offices, hotels and condos are becoming more and more popular.
People of Bangkok
The extraordinary demographic features of the population — their young people and the limited proportion of non-Thais — are clarified by the strong rate of natural growth and the stringent quotas for international immigration introduced after World War II. After the birth control system was launched, the birth rate has decreased. Meanwhile, there has been an growing net immigration of young adults , particularly women, so over a quarter of the population in the city are Thais migrants from all over the country.
Ethnic Thais form the bulk of the town's population. The Chinese people are by far the largest group, but many Asians, Americans and Europeans live in large groups. The international communities continue to live in some regions, despite their limited scale. The Chinese are on the Sam Peng business district, Indians gather in the Wang Burapha district around mosques, and the western and japanese communities are in the affluent, modern eastern region of the city.
The Chinese join city life most closely among the foreign classes. They seem to be readily assimilated, and marriage is popular. Their descendants are Thai citizens and several Chinese families are given and naturalized Thai surnames.
Trade in Bangkok
In the metropolitan area, there are many factories, but the majority are small. Larger plants are situated near the port and close to the warehouses which store the materials imported. Food processing, textiles, electrical devices and construction materials are the primary items of production. The state stressed the reduction of congestion in the city in the mid 1970s and put the position of industry parks along the banks of Bangkok at high priority. Approximately one third of the country's production is manufactured in the capital, with almost half of the companies in the metropolitan area. Tourism in Bangkok has expanded significantly and is now a major source of income.
Bangkok is home to around a third and retains three fourths of total deposits of the country's banking units. In Thailand there is also the Thai Industrial Finance Agency, the Investment Board and the Thai Stock Exchange.
Bangkok's Transport
Originally, Bangkok 's transport system was based on water transportation. This was dubbed 'Venice of the North' in the city's maze of canals linked with the harbor, however the arrival of the car brought dramatic changes. The number of vehicles in the city has increased, with a scarcity of road space emerging, including three-wheel taxis, private cars, and busses color coded in line with service area. The first concern was that the majority of smaller and a handful of larger channels were filled. However, this was no more than aesthetic loss because the waterway network had been used to drain the water-loaded delta, which resulted in growing inundations in the lower sections of the region. In addition, the measure did not solve the space shortage problem. Traffic was so congested that it became more and more difficult to travel. In the 1970s an agency for supervising bus transportation in town was formed to solve these issues, and Skytrain, a high rail network was opened in 1999.
Within the city radiating lines of contact. The roads to Laos and Chiang Mai run north, to Kampuchea east, and to Malaysia south. Trains fly to Malaysia 's boundaries, Chiang Mai to the north, and Ubon Ratchathani, the eastern frontier of Kampuchea. One of the most busy in South East Asia is Bangkok International Airport.
The Bangkok port is located on the Khlong Toei River Chao Phraya and is connected to the sea by the sandbar, some 17 miles (27 km) downstream from the mouth of the river. Nearly all imports and exports of the country are handled by the port.
Climate in Bangkok
Bangkok's year-round climate is dry, ranging from 77 ° F (25 °C) at the height of the dry season in April in the 'cold' seasons of December to 86 ° F (30 ° C). The average annual rainfall is 60 inches. Four-fifths of the rainy season takes place in brief torrential rains, which last from Mid-May through September, in the late afternoons of the rainy season, and from December through February. In the cold season, relative relative humidity in the month ranges from 60% to over 80% in the rainy season.
Treasures in Bangkok
Traditional sites are used by state and commercial districts of the city. In the walled complex of the 18th century Grand Palace, government offices were first housed but in the late 19th century they occupied the palaces and mansions surrounding them. The bureaucracies spread out on the Ratchadamnoen Road into nearby office buildings or Thai-style houses. Multi-story buildings to meet the ever-growing demand for space have been constructed and the conventional government compounds overbuilt. The Military area is constituted by several large camps north of and around the National Assembly Hall.
Paul Brockmeyer
When the capital was turned into the national capital of Chao Phraya, the Chinese tradesmen and merchants who occupied Bangkok moved to the east bank of Chao Phraya River a short distance from Bangkok to Sam Peng. Business in wood and thatch houses was at first conducted in one story. A variety of streets were bordered by two story masonry shops at the beginning of the 1900s. Now there are lines of shops in this ever growing district that are often five or more stories wide. The warehouses line the river banks south of Sam Peng, while Sam Rong, south of the port, is the center of industry. Pat Pong Road's nightlife is blooming. Silom Road runs along the financial district.
A selection of goods and items is sold daily by boats on the Floating Market in the vicinity of Wat Sai. In the past many such markets and countless floating vendors door to door served the regular needs of the residents of the area.
Bangkok's System
Governors and deputies oversee the Bangkok Metropolis administration. Many government agencies have growth obligations. In Bangkok, the Economic and Social Commission for Asia and the Pacific of the United Nations (ESCAP) headquarters are located. This also houses a number of other UN organizations, including World Health Organisation's (WHO), ILO, the United Nations Children's Fund (UNICEF), and the International Bank for Reconstruction and Development (World Bank). In addition, the City has many other branches.
Health System of Bangkok
The majority of hospitals and clinics in Bangkok have been built. Patients with tuberculosis and sexually transmitted diseases are given specialized care, and government homes are available to the elderly, people with disabilities and the aged. Vaccines are given by the Pasteur Institute and WHO. Over recent years , the number of family planning clinics has increased. During the 1990s, Bangkok prostitutes and drug users reported an rise during AIDS cases. The Government has set up special facilities for the care of people with the disease in hospitals and taken other measures to prevent HIV infection from spreading.
Bangkok's Cultural Life
The Wat is Bangkok's most important cultural attraction. More than 300 these temples depict classic Thai architectural examples. Many of them are partitions sealed. Most wats rent a portion of their property for residential and business use.
The National Museum contains art relics from the prehistory and the Bronze Age, and Royal objects from the 6th century AD. The National Library and the Thai Documentation Department are also located in the city. Named after a US entrepreneur and Thai culture devotee, the Jim Thompson's Thai House is made up of a number of Thai traditional mansions, the largest collection of Thai religious paintings dating from the 17th centuries in the world. In addition to examples of Thai and Chinese pottery and porcelain, there are also collections of Dvaravati and Khmer sculptures. In 1987, to celebrate King Rama IX Royal Park's 60th anniversary, the 200-acre (80-ha) Royal Park with its extensive botanical garden was opened.
Both daily newspapers and several weekly and monthly newspapers in Bangkok are distributed here. Thai, English and Chinese newspapers are distributed. The government departments and the military monitor Radio and TV. In or near Bangkok is the bulk of the nation's radio and its television stations. Much of the programming is in Thai, but in English and Chinese, some special programmes. Motion photos are very common. Thai film industry is thriving, but movies are also imported.
In the parks there are fairs, markets and tournaments for "kite fighting." The Ratchadamnoen and Lumphini stadiums host professional boxing sessions with the most ritualistic boxing style called Muai Thai. Dance, dram, and music are featured in Silapakorn National Theater.
The capital of Thailand, Bangkok is all you would expect to have: it is bright, crowded, colorful, exciting, furious, and smiling. There are temples, old sites and other attractions to visit, and new shopping malls with a kitschy but high-end atmosphere. Bangkok can be a big city, but it is also a fascinating city, a contrast between developed and developing countries in Southeast Asia.
The hub to many other areas of Thailand is Bangkok. A flight to Phuket, Chiang Mai, Koh Samui and other popular destinations can be hoped from here. You can also board a train, hop on a bus and visit the country's treasures like the Ayutthaya, Lopburi, and many other gems.
Bangkok's Most Popular Attractions
Discover the best things to do in this bustling city with our list of the top attractions in Bangkok.
Grand Palace
If you're only visiting one of Bangkok 's key historical sights, you should do it. The royal unit lives up to its reputation, with impressive structures that shame the fading modern monarchs. It is also the house of the Jade Buddha (or Emerald) Wat Phra Kaeo.
Established in 1782, the palace was for centuries the royal residence and is now used as an accommodation venue for important ceremonies and state leaders. Dress modestly during your visit to the Grand Palace, which means essentially covering your arms and legs and avoiding sloppy dress.
Take the Grand Palace and Wat Phra Kaew Tour to avoid trouble and make the most of your visit. This is a half-day sightseeing tour, morning or afternoon, with a hotel pick up and local guide to put into context what you see. Without a guide, the importance of what you see can easily be overlooked or not completely understood, so pick-ups at the hotel simplify the whole experience.
Wat Pho
Situated just south of the Grand Palace area, Wat Pho is an excellent addition to your palace tour as you walk your feet.
King Rama I built the temple and it is Bangkok 's oldest temple. It has long since been considered a place of healing and was recognized as Thailand's first "university" for its pharmacy centuries ago – founded by King King Rama III. At the traditionnal medical school you can have a thai or foot massage, but the prices are far higher than in massage rooms in the region.
The Wat Pho Temple is known most today as the Reclining Buddha Temple, which contains a statue which is so large (45 m long, 15 m high) that is not fully visible but appreciated only in sections. The feet's soils are particularly beautiful and are embedded with countless precious stones. See also the long earlords, which represent a noble birth, and the configuration of the lotus burdens as symbols of pureness and beauty.
Wat Arun
Wat Arun is something of a victorious complex that dates back to the time of old Siamese-Burma wars. Ayutthaya fell to the Burmese and was reduced to scrap and centigrade, but General Taksin and other survivors promised "to march till the sun went up once more" and to build a temple here. The temple was Wat Arun, Dawn Mosque. The mosque. The new royal palace and a private chapel were built there afterwards.
When you hit the summit just before sunset, the sun sinks over the Chao Praya River will give you an unforgettable panorama. Even if you don't intend to go up there, sunset is really a time in all its glory to take this spot.
Wat Traimit, Temple of the Golden Buddha
This attraction is remarkable through sheer chance (or lack thereof). The East Asian Company bought land around the temple in the 1950s.
One condition was the removal of a Buddha's plaster statue, but it turned out that the statue was too heavy to use. The cable was separated and the figure dropped, leaving where it dropped overnight. In the rainy season it happened, and when some monks passed the next morning, they noticed gold shining through the plaster. A 3.5 meter Buddha cast of 5.5 tonnes, solid gold, was removed.
All attempts to trace the roots of this extraordinary statue have failed so far, but the Sukhothai period has been believed to date, when the marauding invaders have invaded the country and its treasures, and precious Buddha figures were hidden under a cover of plaster. Nobody knows how Bangkok came, but it is here that visitors from around the globe can admire them.
Wat Suthat
Wat Southat is one of the most ancient and beautiful Buddhist temples in Bangkok and adjacent to the Great Swing. It was started shortly after Rama I (founder of the Chakri dynasty) began to crown in 1782, continued by Rama II and completed 10 year later by Rama III. It was founded by three kings.
The building features exceptionally interesting wall paintings, apart from its beautiful architecture. In the town of Wat Suthat, you will experience a more peaceful and intimate experience, less than some of the other temple complexes.
Giant Swing
The 27 m high teak frame on the so-called Giant Swing lies at the center of the busy square opposite Wat Suthat, one of the most eye-catching sights of Bangkok. Built in the 1700s, the swing was then damaged by lightning and only became decorative, as a part of the traditional Brahmin Ceremonies (Hinduist).
In December of each year after the rice harvest, this was the center of the religious ceremony. Three-person teams moved to a extremely narrow board and were thrown 25 meters up "to the sky," at which point they were attempting to find a bag of silver coins between their teeth. In 1932, after a number of fatal accidents, King Rama VII banned the contest.
National Museum & Wang Na Palace
At least half a day of sightseeing to the National Museum will be devoted by history buffs. This was the only museum in Thailand until the mid-1970s, and it explains why its collection was so large and diverse.
Fortunately, almost all the exhibits are labeled in Thai and English, and guiding tours are offered in English, so that you won't miss the fascinating history of the country.
King Rama I is the Wang Na Palace in the heart of the museum, which remains as it was, and is testimony to the history of Thailand. Visitors can see regalia, religious and ceremonial items, ceramics, games, armed instruments, the throne of the Viceroy as well as a collection of Buddha figures arranged by period.
Chatuchak Market
The vast semi-outdoor market in Bangkok is the biggest in the world. Everything from jewelry and religion to animal stores, paper lamps and delicious street food can be found here for shoppers. Chatuchak Market has more than 15,000 stands that sell almost everything you might think of – even better, any souvenir you want is probably available in Bangkok at a much cheaper price.
This is an perfect place to mix up with local people and immerse yourself in Thai life every day. If you want to do this right, get there early and make your schedule clear for the rest of the day.
Around a 5-minute walk from the Mochit Skytrain Station and the Suan Chatuchak station, the market is adjacent to Kamphaengpecth Station.
Damnoen Saduak Floating Market
You can take a trip to Damnoen Saduak, a renowned floating market in Ratchaburi (approximately 1.5 hours outside Bangkok), to create an even more fascinating market experience. Bangkok was once named "Venice of the East" due to the popularity of floating markets.
Note that float markets are now highly tourist companies, so don't plan to go on a boat shopping exclusive morning, but you can buy delicious food and connect authentically with local people.
It takes around six hours and it includes the pickup from your hotel and carriage in the air conditioned coach to join a tour like the Floating Markets Cruising Trip from Bangkok.
Khao San Road
This is Bangkok 's famed backpacker zone, an area full of guest houses, restaurants, clothing stalls, and travelers all over the world. You have to tap into composure when you hang out, as even the quietest soul is checked by crowds and scents, because it is vibrant and thrilling in its own way.
All that said, Khao San Road is a great place to pick up a couple of baggy fishing pants, the permanent cardboard of each backpacker while walking through Thailand. Search the treasures in the bookstore or try some delicious Indian food at a local restaurant.
Jim Thompson House
In Bangkok is now the historic home of a 'self-made American businessman' who disappeared on tour of Malaysia. After spending time there as a service man, Jim Thompson settled in Thailand around the end of WWII and soon became a popular Thai silk company name.
Thompson received an important honor from foreigners who made considerable contributions to Thailand, the Order of the White Elephant. The home of Thompson has become a museum which provides information on his life and business, on the history of the city and the Thai silk industry.
Lumpini Park
The Park Lumpini offers a green oasis in the midst of Bangkok 's traffic and chaos. Take the shade of a Chinese pagoda or take a boat on the lake on one of the various parts of the gardens. Lumpini Park is a perfect place for an afternoon in which you can enjoy the peaceful park's contrast with the skyscrapers.
Be sure to look into the present political situation in the park and remember that it is the site of anti-government demonstrations in the past, which have also been violent. Take a look at the huge Asian water monitoring systems – they often take a walk around the lake.
Terminal 21
Don't be fooled by the name like an airport wing, this shopping center has a combination of local and foreign brands and plenty of special shopping opportunities in Bangkok.
Terminal 21, even by Thailand 's shopping standards, is unique in more than one way. Another international city was the topic on each floor of the mall. Enter the BTS station and be at Paris; walk up the ground and it's Tokyo; another floor and take a look at London 's iconic red phone booths. The design theme is also covered by the Caribbean, San Francisco and Istanbul.
Other highlights include the high-end Siam Paragon and Siam Discovery adjacent to it, which has moderate-price chains, fun-filled cafés and the super luxurious Virgin Active Siam Discovery, the largest self-dubbed South Asian gym, where visitors can climb, try anti-gravity yoga and enjoy the ultimate calming atmosphere of the single 'Sleep Pod rooms.'
Street Food Stalls
You have to try local cuisine to truly experience Bangkok. Without chowing grilled meat , fish, spicy noodles, fresh fruit, and curry, you haven't really "done" the city. You 're in for a surprise to think you know Thai food — nothing you have tried before is nothing like the dishes you'll find here.
You will not find it difficult to come across sellers who will lure you with treats in Bangkok and help you experience Thailand in its quintessence, tucking into a delicious meal, surrounded by the noise and heat of the city.
Surprisingly, there's some of Bangkok 's best street food on Khao San Road — in both the little stalls that run up the street and the shacks and restaurants that sell Thai main street pad, ew pad and mango sticky rice.
Stay Places in Bangkok
Bangkok has evolved around the Chao Phraya River and remains the long , flowing center of the city. Many of the luxury hotels of City are situated on the waterfront and give their guests pleasant views of the river, whether they are families, couples or business travelers.
Metro and its BTS-elevated Skytrain system are quite spread out, but well connected. The center of Bangkok Tourist are the areas of Siam and Ratchaprasong, home to the palaces , temples and museums. Sukhumvit Road is one of the main roads in Bangkok and also home to malls full of shops and discounts and luxury.
A broad inventory of hostels and budget lodging has long been at the heart of the city's backpack scene on and around Khao San Lane. The districts of Bang Rak and Sathorn are mainly full of company skyscrapers but their position does not allow them to find good hotel values.
Bangkok visitors should bear in mind that the costs for accommodation in Thailand are relatively low. Five-star hotels are available at the top of the scale at less than $200 per night and budget rooms are available at less than $20.
The Chao Phraya River, with spectacular views and constantly evolving parade of humanity and watercraft, is the largest section of the luxury hotel in town. The Royal Orchid Sheraton Hotel & Towers is a real resort hotel on the seafront with a large swimming pool and several water sport facilities. The hotel even has its own boat that leads to the Skytrain station across the river.
Also on the river is the Shangri-La Hotel, Bangkok, offering a luxury, luxury and service that are popular asian style. A riverfront pool and a luxury spa are available. Siam Kempinski Bangkok Hotel is also situated near the river and next to Siam Paragon 's luxury store. The Kempinski complex is one of the best in the region, with its very beautiful tropical pools.
Sukhumvit is an excellent choice of luxury on Sukhumvit Road in Bangkok Marriott Hotel. A five star hotel with an elegant infinity swimming pool on the rooftop and near to the iconic shopping malls of the city.
Hotels are suitable for the best value, as the area is more popular for corporate buildings rather than tourists in the Bang Rak and Sathorn districts The executive apartments Sathorn Vista, Bangkok – Marriott is a good example. This new property has a large , long-term customer, but also serves tourists in the short term. Several restaurants, a complete gym and a lovely pool and open-air area are available.
Eastin Grand Hotel Sathorn also has an infinity pool on the resort-like deck, adjacent to the station Skytrain. The MGallery Collection is very classified, extremely trendy, extremely popular and surprisingly cost-effective, located in Sukhumvit Lane, Lumphini, just off the Hotel Muse Bangkok Langsuan. There is also a rooftop restaurant in this boutique house.
The Khao San Road area has historically been Bangkok's epicenter for lodging, and it remains the case today. The Khao San Road Dang Derm Hotel has clean, roomy rooms and a really nice swimming pool on the rooftop.
Seek ibis Bangkok Riverside if you are in a budget but want to live on the water. Ibis hotels are still clean and operated by an Accor hotel chain. The river is close to the ferry and BTS station, and you're very affordable because of its location a little south of the main tourist area.
The Diamond House is a short walk from Khao San Road, a short walk from palace, churches and a few sights to discover. The hotel is famous for its restaurant serving excellent food.
The ibis Bangkok Sathorn has clean, compact rooms and free Wi-Fi for a good alternative in the Sathorn region.
Silom's W Bangkok is a great choice for romantic getaways. The rooms and suites are uber-style and are on North Sathorn Road. A nice rooftop swimming pool and many dining options are open. The hotel concierge service Whatever / Whenever will make your romantic break perfect.
The St. Regis Bangkok has the iconic quality and luxury of the brand, but at an excellent price. The rooms and suites are all equipped with the St. Regis Butler Service, which has to be highlighted by your own luggage unpackaging. It's just next to the BTS Skytrain for convenience.
Try The Siam for an old school atmosphere in an old-fashioned property. On the Chao Phraya River, the luxurious hotel is set in three acres. One of the specially curated events the hotel offers to its guests is a cozy, private dinner cruise in a converted rice barge.
The Bangkok Peninsula features a fleet of four luxury ferry boats on call and is popular with couples due to its riverfront location. Those who have a romantic agenda can upgrade to one of the Grand Deluxe Suites at the hotel with a great view of the river and the city skyline with its very low price. A couple massage package is available on the Peninsula Spa. Wellness enthusiasts can join the Sunrise Yoga class in the Peninsula next to the flowing river.
How do I get cheap Bangkok flight tickets?
If you are looking for cheap flights to or from Bangkok, you've come to the right place. At the 911travelshop you can find cheapest flight tickets. All our cheapest Bangkok advanced fares and flexible off-peak and annual fares can be booked.
Save time with your unreliable third party providers to buy Bangkok tickets and get great deals and discounts from the 911 Travelshop.
Tips to Save Big on Flights to Bangkok
Looking for cheap flights to Bangkok? Look no further as 911travelshop offers some exclusive flight deals, which can help save big. Following are some easy tips that can help save extra.
Book flight at least three weeks in advance.
Prefer booking an indirect flight than a direct one as direct flights are more likely to be costlier.
Plan vacation during the off-season
Choose to fly on weekdays.
Keep travel dates flexible. Check flexible travel dates as this will help aid in finding the best flight deal.
Look for the best flight permutation and combination of the airlines to get the best and cheapest possible flight deal available.
Take advantage of a Code sharing option that allows taking a flight with an airline via another one with the best pricing.
Choose to book via 911travelshop to grab the best deals on airline tickets.
Use Travel Credit Card points to travel. By signing up for a new travel credit card, travelers can collect miles, and fly for free. Many credit cards also offer sign-up bonuses of 50,000 points.
Subscribe to our newsletter & get latest flight deals and updates straight to your inbox.
Book Cheap Flights to Bangkok. FAQ
What is the cheapest time to fly to Bangkok?
Shoulder Season:
In September and October, the cheapest flights to Bangkok start before the tourism season and when the weather is lower. This is when you score a few travel and holiday offers.
Which is the cheapest month to fly to Thailand?
January, November and December are considered high season. April is Thailand 's cheapest month to travel. Choose to book your flight tickets to Bangkok via 911travelshop to unlock the latest Thailand flight deals for your preferred departure date.
How can I book cheap flights to Thailand? How to find cheap flights to Thailand?
By comparing the prices of all airlines and travel agencies, the worldwide 911tavelshop booking search solution provides you with the best Thailand flight tickets. 911travelshop offers a highly useful price alert tool to notify you when a change occurs in the airfare of Thailand.
What is the cheapest airline to Thailand?
911travelshop allows you to find the cheapest flights to Thailand without having to enter unique dates or destinations, from hundreds of airlines like Thai Airways, Emirates and ANA. This makes it the perfect place for you to find cheap flights on your way.
How far in advance should I book a flight to Thailand?
4 weeks
Reserve for a lower average price at least 4 weeks before departure. January, November and December are considered high season. April is Thailand 's cheapest month to travel.
How expensive is it to fly to Thailand?
All these average prices are collected from others in order to assist you in planning your own budget for travel. A one-week holiday to Thailand normally costs about 14,857 people. Thus, it costs about 29.715 people for one week trip to Thailand.
What is the safest Thai airline?
For the third consecutive year, Qantas was named the safest airline in the world. A 7-star rating was granted to 148 carriers, but nearly 50 are only three or fewer stars. Nok Air was awarded a 2-star in Thailand, and only three stars were considered by AirAsia Thailand, Bangkok Air and East Thai Airlines.
What is the best airline to fly to Bangkok?
Thai Airways review. Review. Best airline for flying far from Thailand!! Use this airline for sure if you are heading to Thailand. Bangkok direct flights and convenient connections and internal flights.
Do flight prices go up the more you search?
In particular, you can see prices increase in real time as you check for airfares online while booking flights. The Airlines are also bumping up their price and charging it. It is a victory for the airline.
How much does it cost to fly to Thailand from USA?
What are the most accessible flights to Thailand from the USA? From the USA to Thailand the lowest flight price is $23. You can expect to pay an average of 760 dollars. Usually, $507 is for the most popular route, Los Angeles-Bangkok Suvarnabhumi.
Which airport should I fly into Bangkok?
Suvarnabhumi International Airport
Bangkok 's biggest, newest and chosen international airport is the International Airport of Suvarnabhumi. It manages most international long-distance flights to and from Thailand, and a number of domestic and foreign short-distance flights.
What is the difference between the two airports in Bangkok?
There are two airports in Bangkok, the main airport, Suvarnabhumi Airport (BKK) which services all major airlines and Don Mueang Airport (DMK) which now serves all of Asia's budget airlines. The problem with this change is that taxis and tuk-tuk rides between airports can be costly and often scammy.
Is DMK or BKK closer to city?
There are two airports serving Bangkok; the Don Mueang Airport (DMK) and the Suvarnabhumi Airport (BKK). Don Mueang Airport is 16.1 miles away from central Bangkok and the quickest public transit service (the Bangkok Mass Transit Authority), depending on public transportation time, takes 55 minutes to central Bangkok.
Which is better Don Muang or Suvarnabhumi?
Don Mueang Airport is Bangkok 's largest low-carriage airport with domestic and international flights. Compared with Suvarnabhumi Airport and neighbouring central Bangkok this is a lower cost airport. From this airport, flight fares are cheaper, making it a better option to travel to.
Is there a shuttle from DMK to BKK?
The free shuttle to and from BKK and DMK takes 50 mins-2 hours depending on daytime and traffic time to reach. A public bus operates from Suvarnabhumi airport to Don Muang airport, number 554 and number 555. The tariff is approx Thirty-five baht.
How much is a taxi from BKK to Pattaya?
Before succumbing to the tout, please note that an overall official defined cost charged by metered taxi from the airport to Pattaya is 1,050 baht plus 60 baht for highway charges.
What can you buy in Bangkok duty free?
Duty-free shopping for food, cigarettes, perfumes, cosmétics, shoes, watch, plums, lightweight, costume accessories and shoes jewelery, toys, electronics and confectioneries are available at Suvarnabhumi Airport.
Where should I stay in Bangkok?
Below are some of the Best Places to stay in Bangkok
Siam Square. Siam Square is a shopping hub comprisimg spacious shopping malls, luxury shopping centers, department stores, designer labels and fashion boutiques.
Sukhumvit
Silom
Khao San
Chinatown
Bangkok Old Town
Dusit
Thonburi
What is the cheapest way to fly to Thailand?
Delta Air Lines offer cheapest flights from the United States to Thailand, at about $1,052. However, consider international lines like China Eastern, Air China and Cathay Pacific which offers cheap airfares of around $1,200 or less.
When should I avoid Thailand? When not to go to Thailand
In October and November, the south is usually better avoided, and between November and March the Similan Islands are closed. In June and July, avoid Koh Chang and the Andaman coast.
What airlines are flying out of Bangkok?
Some of the Airlines flying from Bangkok are:
Thai Airways (TG) 61 destinations
Thai Smile (WE) 32 destinations
Bangkok Airways (PG) 15 destinations
China Southern (CZ) 12 destinations
Thai Vietjet Air (VZ) 9 destinations
Spring Airlines (9C) 9 destinations
Air China (CA) 8 destinations
China Eastern (MU) 8 destinations
How many terminals does Suvarnabhumi Airport have?
Three
Terminals 1 and 2 handle international flights, and a third handle only domestic flights. Unlike other airports, all terminals are close to each other with the two international terminals close by.
How long does it take to get through customs at Bangkok Airport?
The time from arrival before customs clearance may be 60 + minutes or more depending upon factors. Check in desks closes by 40 minutes before flight timing.
How early can I check in at Bangkok Airport?
1.30 hours
Check-in Time
Domestic: 1.30 hours or more until check-out time.
International: 2 hours prior to departure time. The Passenger are required to present Passport/ Official ID Card/ Travel Document upon check-in.
Popular Destinations
Last updated at 23:52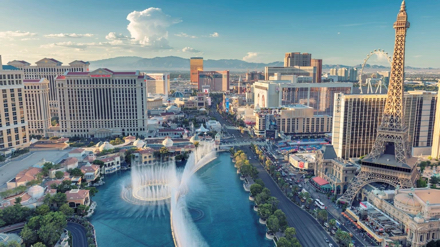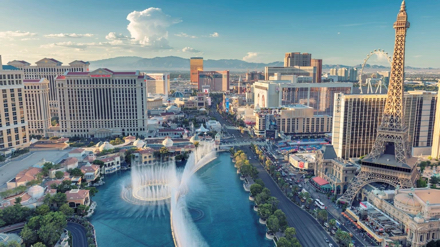 A property of every kind
in New York