Looking for best airfares and convenient bookings?
It's FREE until 3 bookings.

+ 1
No result found

Afghanistan ( +0 )

Albania ( +355 )

Algeria ( +213 )

American Samoa ( +0 )

Andorra ( +376 )

Angola ( +244 )

Anguilla ( +1264 )

Antarctica ( +0 )

Antigua and Barbuda ( +1268 )

Argentina ( +54 )

Armenia ( +374 )

Aruba ( +297 )

Australia ( +61 )

Austria ( +43 )

Azerbaijan ( +994 )

Bahamas ( +1242 )

Bahrain ( +973 )

Bangladesh ( +880 )

Barbados ( +1246 )

Belarus ( +375 )

Belgium ( +32 )

Belize ( +501 )

Benin ( +229 )

Bermuda ( +1441 )

Bhutan ( +975 )

Bolivia ( +591 )

Bosnia and Herzegovina ( +387 )

Botswana ( +267 )

Bouvet Island ( +0 )

Brazil ( +55 )

British Indian Ocean Territory ( +0 )

British Virgin Islands ( +0 )

Brunei ( +673 )

Bulgaria ( +359 )

Burkina Faso ( +226 )

Burundi ( +0 )

Cambodia ( +855 )

Cameroon ( +237 )

Canada ( +1 )

Cape Verde ( +238 )

Cayman Islands ( +1345 )

Central African Republic ( +0 )

Chad ( +235 )

Chile ( +56 )

China ( +86 )

Christmas Island ( +0 )

Cocos Islands ( +0 )

Colombia ( +57 )

Comoros ( +0 )

Cook Islands ( +682 )

Costa Rica ( +506 )

Croatia ( +385 )

Cuba ( +53 )

Cyprus ( +357 )

Czech Republic ( +420 )

Democratic Republic of the Congo ( +0 )

Denmark ( +45 )

Djibouti ( +253 )

Dominica ( +0 )

Dominican Republic ( +1 )

East Timor ( +0 )

Ecuador ( +593 )

Egypt ( +20 )

El Salvador ( +503 )

Equatorial Guinea ( +240 )

Eritrea ( +291 )

Estonia ( +372 )

Ethiopia ( +251 )

Falkland Islands ( +0 )

Faroe Islands ( +0 )

Fiji ( +679 )

Finland ( +358 )

France ( +33 )

French Guiana ( +689 )

French Polynesia ( +689 )

French Southern Territories ( +0 )

Gabon ( +241 )

Gambia ( +220 )

Georgia ( +995 )

Germany ( +49 )

Ghana ( +233 )

Gibraltar ( +350 )

Greece ( +30 )

Greenland ( +299 )

Grenada ( +1 )

Guadeloupe ( +0 )

Guam ( +1 )

Guatemala ( +502 )

Guinea ( +0 )

Guinea-Bissau ( +0 )

Guyana ( +0 )

Haiti ( +0 )

Heard Island and McDonald Islands ( +0 )

Honduras ( +504 )

Hong Kong ( +852 )

Hungary ( +36 )

Iceland ( +354 )

India ( +91 )

Indonesia ( +62 )

Iran ( +98 )

Iraq ( +964 )

Ireland ( +353 )

Israel ( +972 )

Italy ( +39 )

Ivory Coast ( +0 )

Jamaica ( +1 )

Japan ( +81 )

Jordan ( +962 )

Kazakhstan ( +7 )

Kenya ( +254 )

Kiribati ( +0 )

Kuwait ( +965 )

Kyrgyzstan ( +0 )

Laos ( +856 )

Latvia ( +371 )

Lebanon ( +961 )

Lesotho ( +0 )

Liberia ( +0 )

Libya ( +218 )

Liechtenstein ( +423 )

Lithuania ( +370 )

Luxembourg ( +352 )

Macao ( +853 )

Macedonia ( +389 )

Madagascar ( +261 )

Malawi ( +265 )

Malaysia ( +60 )

Maldives ( +960 )

Mali ( +223 )

Malta ( +356 )

Marshall Islands ( +0 )

Martinique ( +222 )

Mauritania ( +0 )

Mauritius ( +230 )

Mayotte ( +0 )

Mexico ( +52 )

Micronesia ( +691 )

Moldova ( +373 )

Monaco ( +377 )

Mongolia ( +976 )

Montserrat ( +0 )

Morocco ( +212 )

Mozambique ( +258 )

Myanmar ( +0 )

Namibia ( +264 )

Nauru ( +0 )

Nepal ( +977 )

Netherlands ( +31 )

Netherlands Antilles ( +599 )

New Caledonia ( +687 )

New Zealand ( +64 )

Nicaragua ( +505 )

Niger ( +0 )

Nigeria ( +234 )

Niue ( +0 )

Norfolk Island ( +672 )

North Korea ( +850 )

Northern Mariana Islands ( +1 )

Norway ( +47 )

Oman ( +968 )

Pakistan ( +92 )

Palau ( +680 )

Palestinian Territory ( +0 )

Panama ( +507 )

Papua New Guinea ( +224 )

Paraguay ( +595 )

Peru ( +51 )

Philippines ( +63 )

Pitcairn ( +0 )

Poland ( +48 )

Portugal ( +351 )

Puerto Rico ( +1 )

Qatar ( +974 )

Republic of the Congo ( +0 )

Reunion ( +0 )

Romania ( +40 )

Russia ( +7 )

Rwanda ( +250 )

Saint Helena ( +0 )

Saint Kitts and Nevis ( +0 )

Saint Lucia ( +0 )

Saint Pierre and Miquelon ( +0 )

Saint Vincent and the Grenadines ( +0 )

Samoa ( +0 )

San Marino ( +378 )

Sao Tome and Principe ( +0 )

Saudi Arabia ( +966 )

Senegal ( +221 )

Serbia and Montenegro ( +0 )

Seychelles ( +248 )

Sierra Leone ( +0 )

Singapore ( +65 )

Slovakia ( +421 )

Slovenia ( +386 )

Solomon Islands ( +0 )

Somalia ( +0 )

South Africa ( +27 )

South Georgia and the South Sandwich Islands ( +0 )

South Korea ( +82 )

Spain ( +34 )

Sri Lanka ( +94 )

Sudan ( +249 )

Suriname ( +597 )

Svalbard and Jan Mayen ( +0 )

Swaziland ( +268 )

Sweden ( +46 )

Switzerland ( +41 )

Syria ( +963 )

Taiwan ( +886 )

Tajikistan ( +992 )

Tanzania ( +255 )

Thailand ( +66 )

Togo ( +228 )

Tokelau ( +0 )

Tonga ( +676 )

Trinidad and Tobago ( +1 )

Tunisia ( +216 )

Turkey ( +90 )

Turkmenistan ( +0 )

Turks and Caicos Islands ( +1 )

Tuvalu ( +0 )

U.S. Virgin Islands ( +1 )

Uganda ( +256 )

Ukraine ( +380 )

United Arab Emirates ( +971 )

United Kingdom ( +44 )

United States ( +1 )

United States Minor Outlying Islands ( +0 )

Uruguay ( +598 )

Uzbekistan ( +998 )

Vanuatu ( +678 )

Vatican ( +0 )

Venezuela ( +58 )

Vietnam ( +84 )

Wallis and Futuna ( +0 )

Western Sahara ( +0 )

Yemen ( +967 )

Zambia ( +260 )

Zimbabwe ( +263 )
Why book with us?

Discount Deals
Best Deals on Airfares Worldwide

Fast Bookings
Just one call to book any Flight

24/7 Help
Well-trained executives for assistance

100% Secure
Safe payments with robust certification
Popular Routes

Chicago,MDW
2hr 55m
Atlanta,ATL
Check Fare
Nonstop
19:00 - 21:55

Augusta,AGS
1hr 15m
Atlanta,ATL
Check Fare
Nonstop
16:00 - 17:15

Chicago,ORD
3hr 40m
Atlanta,ATL
Check Fare
Nonstop
08:00 - 11:40

El Paso,ELP
3hr 40m
Atlanta,ATL
Search
Nonstop
06:45 - 13:30
What others say about us

Christina Brown
Stay at Home Mother

The trip was Awesome
Thanks team for taking care of my visit to mom's during christmas. You guys scored me the best flight, when almost every online site and agents told me tickets were sold off. I am coming back for all my future bookings!
Flights to Atlanta, Georgia – the 'City In a Forest'
About Atlanta, Georgia
The capital city of Georgia, Atlanta with a rich historical tradition, world-class restaurants, thriving festive nightlife, and one-of-a-kind attractions, is one of the greatest cities of America's Old South. Get cheap flights to Atlanta and get ready to explore the fantastic city of Georgia situated among the foothills of the Appalachian Mountains.
Atlanta is one of the best places in the world to explore the sites and artifacts of the American Civil War, not to mention down-home Southern cooking. Whether you're there for the Georgia Aquarium, the World of Coca-Cola, or the High Museum of Art, Atlanta has it all. For amusement purposes, you can visit Six Flags Over Georgia. Stadiums like Georgia Dome and Turner Field hosts several sporting events throughout the year.
Atlanta offers crème de la crème dining experience to please everyone, from the most sophisticated palate to the tiny taste buds of the littlest traveler. The city is home to a wide variety of specialty restaurants and cafes popular for southern cuisine and soul food. For a nostalgic food experience, walk to The Varsity, the world's largest drive-in restaurant. Here, things haven't changed much since 1928, including the classic question, "What'll y'all have?" from the carhops.
Explore the city's diverse culinary scene, and see why shopaholics love Atlanta for everything from boutiques to antiques. Be it the family fun, urban adventure, romantic dates, or attending unique events & concerts, Atlanta tempts visitors to revisit for an ultimate experience again and again.
Atlanta Interesting Facts: Things You Might Not Know About Atlanta City
Whether Atlanta is your favorite vacation destination or you're visiting the city for the first time, these interesting facts are sure to impress you!
Atlanta was originally named Terminus and Marthasville.
Your GPS might be confused if you search "Peachtree" as your destination. There are over 55 streets in Atlanta with the name.
Atlanta is one of only two cities in the world to be the home of two Nobel Peace Prize winners—Martin Luther King Jr. (1962) and President Jimmy Carter (2002).
Hartsfield-Jackson Atlanta International Airport truly is the world's busiest passenger airport.
Atlanta is the only city in North America destroyed as an act of war. General Sherman burnt it to the ground in 1864. Only 400 buildings remained undamaged at that time, but the city was rebuilt all over again — which is why phoenix is the city's symbol.
Atlanta is also known as the birthplace of the civil rights movement in America.
The Varsity is the world's largest drive-in fast food restaurant in Midtown Atlanta.
The largest Hindu temple in the world outside of India is located in the Atlanta metro area.
The tallest building in the U.S. outside of New York or Chicago is located in Atlanta. The Bank of America Plaza stands at 1,023 feet tall and dominates the city's skyline.
Atlanta Weather: So when is the best time to visit?
Being in the south, Atlanta is much cooler than other cities in the region. During winters, temperatures can drop to single digits, but the summers are still warm and humid. This is one of the main reasons why the city is called "Hotlanta." The weather is most pleasant during spring and fall, when the days are still sunny and not too hot. And you can take advantage of mild weather, enjoying the city's events, concerts, and outdoor activities. Although you can find various events between June and August, Atlanta summers are notoriously hot and humid, and room rates are at their highest. If you're looking for the cheapest time to visit Atlanta, try planning a trip between December and February, when flights to Atlanta and hotel prices decrease.
Must-see Atlanta Attractions: Places to Visit that are only in Atlanta
Sure, the city of Georgia, Atlanta is known for being hot, on fire, even. The city has been like the Phoenix that rose from the ashes since, as now is home to one of the best tourist attractions. There are unique entertainment venues like the Fox Theatre, beautiful green spaces like Piedmont Park, plus one of the country's best panda exhibits at the zoo. Shopaholics, night owls, and history buffs will likely all find something to pique their interests: from Atlanta History Center to Buckhead's top-notch boutiques and restaurants to an underwater paradise at Georgia Aquarium.
Atlanta History Center
The Atlanta History Center is a large complex that features the Atlanta History Museum, Kenan Research Center, Centennial Olympic Games Museum, Swan House, Smith Family Farm, along with several historic gardens. The facility is spread across 33 acres in Atlanta's trendy Buckhead neighborhood and houses the largest collection of Civil War memorabilia in the Southeast. Take a tour of gardens spreading in acres, then take a run on the basketball hardwood from the 1996 Centennial Olympic Games held in Atlanta.
Centennial Olympic Park
Centennial Olympic Park, located across the street from the College Football Hall of Fame in downtown Atlanta, serves as Atlanta's legacy from the 1996 Olympic Games. This 21-acre patch of land features lush paths of grass, artwork, fountains, and pools. Visit the urban green space and make a splash in the Fountain of Rings, which is made up of 251 water jets or have a picnic in the lush grass.
Georgia Aquarium
Considered as one of the world's largest aquariums, the Georgia Aquarium is an underwater paradise where you can see the world's largest fish, whale sharks, as well as dolphins, belugas, otters and more. This place is home to more than 100,000 animals from 700 species represented in seven different galleries. Take a behind the scene tour or indulge in one of the animal encounters where you can swim with the whale shark, pet a beluga, or get up close with a penguin.
World of Coca-Cola
As the name suggests, the World of Coca-Cola is a large museum dedicated entirely to the history of Coca-Cola. Visits the two-level facility, which exhibits on the soft drinks historical milestones, and the Coke bottling process. Take in tons of Coca-Cola memorabilia and visit the tasting room, where guests travel the globe by sipping more than 100 varieties of Coca-Cola from Africa, Asia, Europe, Latin America, and North America.
Fox Theatre
Built in the 1920's as the Yaarab Temple Shrine Mosque, the Fox Theater now more than a performance venue. It is one of the city's most visited attractions. If visiting the Fox Theater, you can't miss the onion dome atop the building, and inside you'll find ornately patterned carpets, gilded accents, and a sky studded with flickering crystal "stars." Take a tour to the theater, and you can get a tutorial on the building's iconic architectural details and more during a visit. Plus, you can enjoy shows here (which range from musical acts, dance performances, stand-ups, and traveling Broadway numbers.)
Best Restaurants in Atlanta: Explore Atlanta's Most Famous Places to Eat
Atlanta, a city with serious Southern charm, is also home to the wide variety of restaurants, diners and foodie spots which bring America's culinary diversity to the fore. From cafes and diners to Italian and Asian cuisines, Atlanta city is full of restaurants. But for a first-time traveler, it can be hard to know the good from the bad and to find the diamonds in the rough. To make your dining experience unforgettable, make plans to visit one of these famous places to eat in Atlanta on your next visit.
Bone's Restaurant – Atlanta's Premier Steak House
Bone's Restaurant has been a classic Buckhead Atlanta restaurant since 1979. Best known for its legendary steak, seafood and service, Bones has also been awarded as #1 rated restaurant over all types in Atlanta. Whether you're planning a romantic dinner or a business lunch with your client or everything in between, you'll surely enjoy a fine dining experience at Bone's.
Mary Mac's Tea Room
Whether you're visiting the Atlanta city for the first time or lived here your whole life, Mary Mac's Tea Room remains incredibly popular. With a menu chock full of Mary Mac's classy dishes like country fried steak, grilled liver and onions, and chicken and dumplings, it's hard to find better stick-your-ribs grub than this. Mary Mac's menu is so popular among people that the restaurant even produced its own cookbook.
Pittypat's Porch
Located in the heart of Downtown Atlanta, Pittypat's Porch is Atlanta's oldest restaurant serving guests with one-of-a-kind "old southern food and beverages. From the Southern hospitality to an old fashioned environment reminiscent of the old South during the time of Gone with the Wind to the diverse array of regular guests, Pittypat's offers local color at its best. Enjoy the restaurant's Southern classics: mint juleps, barbecued ribs, venison pie, Savannah crab cakes, and homemade bread.
The Busy Bee Cafe
The Busy Bee Cafe is best known for its crispy fried chicken, but its daily plates and Southern specialties such as chitlins, oxtails, meatloaf, and "Joe Lewis" ham hocks keep crowds lining up for more. The Busy Bee Cafe pork neck bones, a special on Tuesdays, are tastier than they sound. Save room for dessert! Banana pudding, key lime cake, lemon pound cake, and red velvet cake are all-time favorites.
Shopping in Atlanta: The Actually Cool Places to Shop in Atlanta
Atlanta, the city of Georgia, is best known for its shopping scene, whether you're looking for a bargain at Kohls or sky-high heels from Jeffrey's. There are countless opportunities for shopping in Atlanta, ranging from the Five Points corner thrift store to the swanky Virginia-Highland boutique. If you're into malls or outlets finding big-name brands and designer labels, you'll find them aplenty—but you'll also like to explore the city's own homegrown boutiques, antique stores, and art galleries.
While the stylish Buckhead has long laid claim to the city's biggest malls and could keep you busy for a few days, it is by no means the only place to shop. The triumvirate of Lenox Square, Phipps Plaza, and Shops Around Lenox pretty much cater to all range of tastes and price tags. Some of the actually cool places to shop in Atlanta are:
Little Five Points
For offbeat vintage clothing, vinyl and cool gifts, head to Little Five Points. This eclectic neighborhood is filled with a rich mix of art, theater, and shopping. You can easily find designer clothes and gothic attire, getting a piercing or tattoo and finding quirky gifts like no other, all in this funky neighborhood of Atlanta.
Lenox Square
If there's a brand you adore, then you'll definitely find it at this sprawling Buckhead mall, located in the heart of Buckhead, across the street from Phipps Plaza. This place is home to Bloomingdale's, Cartier, David Yurman, Neiman Marcus, Pandora, Louis Vuitton, and nearly 250 other specialty stores. A large selection of restaurants have been added to Lenox Square recently, the most notable ones being, Zinburger, True Food Kitchen and Sprinkles cupcakes.
Phipps Plaza
Just a little further north, you can check out Lenox Square's glitzier big sister, Phipps Plaza, in the heart of Buckhead. This indoor mall houses more than 100 high-end stores, including Gucci, Saks Fifth Avenue, Nordstrom, Tiffany & Co., Dior, and Tory Burch. If you're movie enthusiast too, you can pause your shopping and head over to the 14-screen movie theater! It's also where you will find the Legoland Discovery Centre for all age kids.
Shops Around Lenox
Located across the street from Lenox Square Mall on Lenox Drive, Shops Around Lenox is another excellent option available in the heart of Buckhead's shopping district. With a collection of leading contemporary brands, independent boutiques, and artisan restaurants, this outdoor mall invites you to cultivate your own experience during every visit.
Peachtree Center
If you're looking for a convenient shopping area directly in Downtown Atlanta, no other place is better than the Peachtree Center. Situated in the heart of Buckhead, this large business neighborhood includes dozens of shops and restaurants worth exploring. Peachtree Center boasts more than 50 shops, including Atlanta boutiques Mint Julep, gourmet popcorn retailer Caja Popcorn, and Gramercy Fine Linens and Furnishings.
Atlanta Hartsfield-Jackson International Airport
Ask most people to name the location of the world's busiest airport, and they're probably making guesses ranging from New York and Las Vegas to Beijing and Tokyo. However, that title goes to Hartsfield-Jackson International Airport in Atlanta. Yes, Hartsfield-Jackson has been one of the world's busiest airports by passenger traffic since 1998. The airport has direct connections to cities across the United States and international service to Asia, Europe, the Caribbean, Africa, and South and Central America. The primary airport serving the U.S. state of Georgia and its largest city Atlanta, ATL is the central hub for Delta Airlines and a global gateway, offering nonstop flights to over 150 domestic and 70 international destinations. Hartsfield-Jackson also holds the record of being the first airport in the world to serve more than 100 million passengers in a single year. One of the fun facts about Atlanta Hartsfield-Jackson is that it is within a two-hour flight for 80 percent of the U.S. population.
Atlanta Airport Transportation: Getting to the city from Airport
1 - MARTA Station at Hartsfield-Jackson
Traveling to Atlanta City using MARTA (The Metropolitan Atlanta Rapid Transit Authority) is the cheapest and often the most convenient option, especially during rush hour. MARTA has a station located at the west end of the Atlanta airport in the Airport's baggage claim area. All MARTA red and gold trains will take you to downtown Atlanta in 20 minutes, Buckhead (35 mins), Midtown (25 mins), and the Perimeter Mall area (40 mins).
2 - Taxi
There's a taxi queue at Atlanta Hartsfield-Jackson, and the rates to the city's major zones are fixed at Airport to Downtown $30.00; Airport to Buckhead $38.00; Airport to Midtown $32.00. If you're traveling to a destination outside of this zone, taxi fare may vary depending on your destination location.
3 - Uber
If you've got an Uber smartphone app, you can book a ride once you're ready to be picked up. Fare estimates totally depend on your destination, but Uber X rides are generally cheaper than taxis, and Uber Black Car or XL is usually less expensive than a limo.
Where to find cheap flights to Atlanta, Georgia
Finding cheap flights to Atlanta couldn't be easier! 911Travelshop gives you the best free tools to grab top deals on flights to Atlanta. Besides saving big on flight tickets, you can also choose from a wide array of airlines flying to Atlanta. Use our secure booking engine to browse and compare nonstop flights and convenient departure points every day of the year. In addition to this, if you have to take flights immediately due to any reason, you can also avail deals and discounts on last-minute flights to Atlanta.
911Travelshop lets you browse across the largest numbers of airlines and Atlanta flights, which means that you'll be able to scoop the best flight deals at the perfect travel date and time. We're the best flight tickets booking engine on which you can always rely on. If you've found a crisp deal on your flights to Atlanta Hartsfield-Jackson, then bookmark 911Travelshop and come back to search and book for free on hundreds of airlines and thousands of destinations globally.
Tips to Save More on Flights to Atlanta
Flight tickets are available on every website, but not all provide you tips and tricks to book cheap flight tickets to Atlanta. Our team of travel experts has come up with ways that will surely help you save even more on your Atlanta, Georgia flight tickets. Below we've mentioned some easy tips to help enjoy extra savings on flights to Atlanta.
Plan your trip well ahead of your departure date. Book your flight at least three weeks in advance in order to get the cheapest flight to Atlanta.
The cheapest months to fly to Atlanta are from December to February.
Fly to Atlanta on weekdays. Wednesday is the best day to fly to Atlanta when the fare is the cheapest.
Avoid flying in heavy traffic.
Plan your vacation during the off-season. Seize maximum discounts on Atlanta flights by traveling in the winter season when most airlines drop airfare prices due to the off-season.
Keep your travel dates flexible. Check flexible travel dates as this will help you aid in finding the best flight deal.
Use flight search engines. While booking flight tickets directly from an airline website, you might miss out on cheap tickets from new discount airlines that you have never heard of before. Flight search engines like 911travelshop help you find those deals and thus help you book cheap Atlanta flights.
Use Travel Credit Card points to travel. When you sign up for a new travel credit card, you can collect miles, and fly for free. Many credit cards also offer sign-up bonuses of 50,000 points.
Subscribe to our newsletter & we share the latest flight deals with our members.
FAQs about Atlanta Flights
Q. Which airlines fly to Atlanta, Georgia?
Atlanta, the capital city of Georgia, serves as the main hub for Delta Airlines and all of its partner carriers. Other airlines flying into the airport include United Airlines, American Airlines, Frontier Airlines, Southwest Airlines, Air Canada, Air France, Virgin Atlantic, Lufthansa, British Airways, and Alaska Airlines. Some regional airlines such as American Connection, U.S. Airways Express, Delta Connection, and United Express also regularly land in Atlanta.
Q. What is the main airport in Atlanta, Georgia?
Hartsfield-Jackson Atlanta International Airport, also known as Atlanta Airport, Hartsfield, or Hartsfield–Jackson, is the primary airport that serves the city of Atlanta. Counted among the world's busiest airports, the airport spreads over an area of 4,700 acres. Hartsfield-Jackson Atlanta airport offers many amenities and several choices for ground transportation. The modes of transport available to travel to/from the airport are private taxis, bus service, hotel shuttles, and rail service.
Q. Which airlines fly direct to Atlanta Hartsfield-Jackson?
Delta, Spirit Airlines, KLM, Singapore Airlines, Cathay Pacific, EVA Air, Virgin Atlantic, and Qatar Airways all fly direct to Atlanta Hartsfield-Jackson airport.
Q. How long is the flight to Atlanta?
On average, the duration of a flight from numerous U.S. Departures to Atlanta are as follows:
New York to Atlanta – 2 hours 30 minutes
Boston to Atlanta – 3 hours
Philadelphia to Atlanta – 2 hours 20 minutes
Washington DC to Atlanta – 2 hours
Miami to Atlanta – 2 hours
Chicago to Atlanta – 1 hour 30 minutes
London to Atlanta – 8 hours
Q. Which is the cheapest month to fly to Atlanta?
The cheapest month to fly to Atlanta Hartsfield-Jackson is from December to February. To save a few bucks on Atlanta flight tickets, book your flight well in advance and keep your travel dates flexible.
Q. Which day is the cheapest to fly to Atlanta?
At the moment, Wednesday is the most economical day to take a flight to Atlanta. Sunday is likely to be the most costly.
Q. How far is Atlanta City from the Downtown Area?
Approximately 6.8 miles (11 kilometers) is the total distance between Hartsfield-Jackson Atlanta International Airport and the Atlanta city downtown area. Dropping at the airport will let travelers find a multitude of transportation options, including MARTA, taxi, buses, shuttles, limousine service, and more.
Q. Is there anything around Atlanta's international airport?
There are various places to visit located in the close vicinity of the Atlanta Airport. Major attractions, including Porsche Experience Center Atlanta, Georgia International Convention Center, Delta Flight Museum, Atlanta Cyclorama & Civil War Museum, The Apex Museum, and many other sites are best to visit by travelers.
Q. What are the top must-see attractions in Atlanta?
The top must-see attractions in Atlanta are:
Georgia Aquarium
Atlanta Botanical Garden
High Museum of Art
Martin Luther King Jr National Historic Site
The Fox Theater
Piedmont Park
Center for Civil and Human Rights
Atlanta History Center
Center for Puppetry Arts
Oakland Cemetery
Q. What are the popular music festivals in Atlanta?
When it comes to music festivals, the city of Atlanta has some of the most thriving music scenes, from local artists to national headliners. These day-long or weekend outdoor festivals feature a wide variety of music genres including, rock, jazz, pop, EDM, bluegrass, and so much more. In September, Atlanta pulsates with the famous Imagine Music Festival and Music Midtown, whereas in October, Sweet Auburn Music Festival draws music lovers in droves. Other popular music festivals of Atlanta are Sweetwater 420 Festival, Shaky Knees Music Festival, Atlanta Jazz Festival, Atlanta Hip-Hop Day, Atlanta Pride Festival, Shaky Beats Musical Festival, and Afropunk Festival.
Popular Destinations
Last updated at 23:52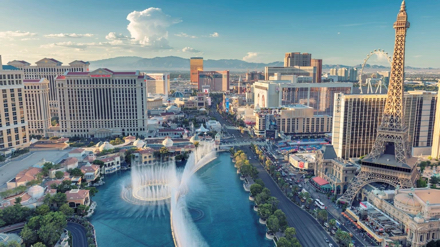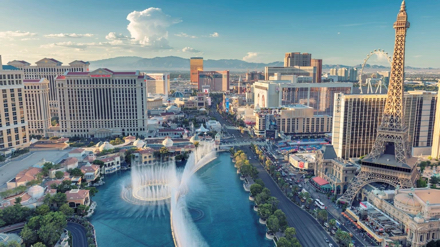 A property of every kind
in New York