Looking for best airfares and convenient bookings?
It's FREE until 3 bookings.

+ 1
No result found

Afghanistan ( +0 )

Albania ( +355 )

Algeria ( +213 )

American Samoa ( +0 )

Andorra ( +376 )

Angola ( +244 )

Anguilla ( +1264 )

Antarctica ( +0 )

Antigua and Barbuda ( +1268 )

Argentina ( +54 )

Armenia ( +374 )

Aruba ( +297 )

Australia ( +61 )

Austria ( +43 )

Azerbaijan ( +994 )

Bahamas ( +1242 )

Bahrain ( +973 )

Bangladesh ( +880 )

Barbados ( +1246 )

Belarus ( +375 )

Belgium ( +32 )

Belize ( +501 )

Benin ( +229 )

Bermuda ( +1441 )

Bhutan ( +975 )

Bolivia ( +591 )

Bosnia and Herzegovina ( +387 )

Botswana ( +267 )

Bouvet Island ( +0 )

Brazil ( +55 )

British Indian Ocean Territory ( +0 )

British Virgin Islands ( +0 )

Brunei ( +673 )

Bulgaria ( +359 )

Burkina Faso ( +226 )

Burundi ( +0 )

Cambodia ( +855 )

Cameroon ( +237 )

Canada ( +1 )

Cape Verde ( +238 )

Cayman Islands ( +1345 )

Central African Republic ( +0 )

Chad ( +235 )

Chile ( +56 )

China ( +86 )

Christmas Island ( +0 )

Cocos Islands ( +0 )

Colombia ( +57 )

Comoros ( +0 )

Cook Islands ( +682 )

Costa Rica ( +506 )

Croatia ( +385 )

Cuba ( +53 )

Cyprus ( +357 )

Czech Republic ( +420 )

Democratic Republic of the Congo ( +0 )

Denmark ( +45 )

Djibouti ( +253 )

Dominica ( +0 )

Dominican Republic ( +1 )

East Timor ( +0 )

Ecuador ( +593 )

Egypt ( +20 )

El Salvador ( +503 )

Equatorial Guinea ( +240 )

Eritrea ( +291 )

Estonia ( +372 )

Ethiopia ( +251 )

Falkland Islands ( +0 )

Faroe Islands ( +0 )

Fiji ( +679 )

Finland ( +358 )

France ( +33 )

French Guiana ( +689 )

French Polynesia ( +689 )

French Southern Territories ( +0 )

Gabon ( +241 )

Gambia ( +220 )

Georgia ( +995 )

Germany ( +49 )

Ghana ( +233 )

Gibraltar ( +350 )

Greece ( +30 )

Greenland ( +299 )

Grenada ( +1 )

Guadeloupe ( +0 )

Guam ( +1 )

Guatemala ( +502 )

Guinea ( +0 )

Guinea-Bissau ( +0 )

Guyana ( +0 )

Haiti ( +0 )

Heard Island and McDonald Islands ( +0 )

Honduras ( +504 )

Hong Kong ( +852 )

Hungary ( +36 )

Iceland ( +354 )

India ( +91 )

Indonesia ( +62 )

Iran ( +98 )

Iraq ( +964 )

Ireland ( +353 )

Israel ( +972 )

Italy ( +39 )

Ivory Coast ( +0 )

Jamaica ( +1 )

Japan ( +81 )

Jordan ( +962 )

Kazakhstan ( +7 )

Kenya ( +254 )

Kiribati ( +0 )

Kuwait ( +965 )

Kyrgyzstan ( +0 )

Laos ( +856 )

Latvia ( +371 )

Lebanon ( +961 )

Lesotho ( +0 )

Liberia ( +0 )

Libya ( +218 )

Liechtenstein ( +423 )

Lithuania ( +370 )

Luxembourg ( +352 )

Macao ( +853 )

Macedonia ( +389 )

Madagascar ( +261 )

Malawi ( +265 )

Malaysia ( +60 )

Maldives ( +960 )

Mali ( +223 )

Malta ( +356 )

Marshall Islands ( +0 )

Martinique ( +222 )

Mauritania ( +0 )

Mauritius ( +230 )

Mayotte ( +0 )

Mexico ( +52 )

Micronesia ( +691 )

Moldova ( +373 )

Monaco ( +377 )

Mongolia ( +976 )

Montserrat ( +0 )

Morocco ( +212 )

Mozambique ( +258 )

Myanmar ( +0 )

Namibia ( +264 )

Nauru ( +0 )

Nepal ( +977 )

Netherlands ( +31 )

Netherlands Antilles ( +599 )

New Caledonia ( +687 )

New Zealand ( +64 )

Nicaragua ( +505 )

Niger ( +0 )

Nigeria ( +234 )

Niue ( +0 )

Norfolk Island ( +672 )

North Korea ( +850 )

Northern Mariana Islands ( +1 )

Norway ( +47 )

Oman ( +968 )

Pakistan ( +92 )

Palau ( +680 )

Palestinian Territory ( +0 )

Panama ( +507 )

Papua New Guinea ( +224 )

Paraguay ( +595 )

Peru ( +51 )

Philippines ( +63 )

Pitcairn ( +0 )

Poland ( +48 )

Portugal ( +351 )

Puerto Rico ( +1 )

Qatar ( +974 )

Republic of the Congo ( +0 )

Reunion ( +0 )

Romania ( +40 )

Russia ( +7 )

Rwanda ( +250 )

Saint Helena ( +0 )

Saint Kitts and Nevis ( +0 )

Saint Lucia ( +0 )

Saint Pierre and Miquelon ( +0 )

Saint Vincent and the Grenadines ( +0 )

Samoa ( +0 )

San Marino ( +378 )

Sao Tome and Principe ( +0 )

Saudi Arabia ( +966 )

Senegal ( +221 )

Serbia and Montenegro ( +0 )

Seychelles ( +248 )

Sierra Leone ( +0 )

Singapore ( +65 )

Slovakia ( +421 )

Slovenia ( +386 )

Solomon Islands ( +0 )

Somalia ( +0 )

South Africa ( +27 )

South Georgia and the South Sandwich Islands ( +0 )

South Korea ( +82 )

Spain ( +34 )

Sri Lanka ( +94 )

Sudan ( +249 )

Suriname ( +597 )

Svalbard and Jan Mayen ( +0 )

Swaziland ( +268 )

Sweden ( +46 )

Switzerland ( +41 )

Syria ( +963 )

Taiwan ( +886 )

Tajikistan ( +992 )

Tanzania ( +255 )

Thailand ( +66 )

Togo ( +228 )

Tokelau ( +0 )

Tonga ( +676 )

Trinidad and Tobago ( +1 )

Tunisia ( +216 )

Turkey ( +90 )

Turkmenistan ( +0 )

Turks and Caicos Islands ( +1 )

Tuvalu ( +0 )

U.S. Virgin Islands ( +1 )

Uganda ( +256 )

Ukraine ( +380 )

United Arab Emirates ( +971 )

United Kingdom ( +44 )

United States ( +1 )

United States Minor Outlying Islands ( +0 )

Uruguay ( +598 )

Uzbekistan ( +998 )

Vanuatu ( +678 )

Vatican ( +0 )

Venezuela ( +58 )

Vietnam ( +84 )

Wallis and Futuna ( +0 )

Western Sahara ( +0 )

Yemen ( +967 )

Zambia ( +260 )

Zimbabwe ( +263 )
Popular Routes

Raleigh/Durham,RDU
3hr 20m
Austin,AUS
Check Fare
Nonstop
15:00 - 18:20

Raleigh/Durham,RDU
2hr 20m
San Francisco,SFO
Check Fare
Nonstop
15:30 - 17:50

Boston,BOS
3hr 14m
New Orleans,MSY
Check Fare
Nonstop
15:06 - 18:20

Nashville,BNA
1hr 35m
Miami,MIA
Check Fare
Nonstop
18:00 - 19:35

Toronto,YYZ
1hr 35m
Barcelona,BCN
Search
Nonstop
12:04 - 04:08

Toronto,YYZ
1hr 35m
Cancun,CUN
Search
Nonstop
12:05 - 03:05

Calgary,YYC
1hr 35m
Honolulu,HNL
Search
Nonstop
12:06 - 00:06

Calgary,YYC
1hr 35m
Dublin,DUB
Search
Nonstop
12:06 - 04:06
What others say about us

Alex Parkinson
Chief Operating Officer

Wonderful experience!
The concierge expert assigned to me was very knowledgeable and helpful. She simply taken the requirement once and took over the complete burden to compare the best route, price, additional discounts, booking in addition to online check-in. Thanks 911travelshop for providing such a seemless experience!
WestJet Airlines Flight Booking
Being leading and most preferred amongst the low-cost carriers, WestJet Airlines was initially started with three aircrafts in 1996 by a group of five like-minded personalities Clive Beddoe, David Neeleman, Mark Hill, Tim Morgan and Donald Bell. Having witnessed rapid growth leaps and bounds since inception, the calgary-based carrier has gained immense repute for its reliable yet affordable services and fares.
Having emerged as the second-largest Canadian air carrier with over 777 operational flights and more than 66, 130 passenger count per day, WestJet has been setting precedents for its competitors in the aviation industry. Due to its on-time reliable performance and affordable rates, the airlines has recently gained recognition as the most punctual airline in Canada.and is ranked 6th among other airlines in entire North America by Official Aviation Guide (OAG), an authentic travel data provider, in its insightful annual report "PUNCTUALITY LEAGUE 2020." The report also ranked WestJet 15th amongst all other low-cost carriers operating worldwide.
Headquartered in Calgary, Alberta, the airlines is highly revered within the aviation industry for its largest number of flights on-time in comparison to many of its competitors. Rising from an aircraft count of three to three aircraft types with a fleet of over 150 aircrafts, presently, the airlines operate across more than 100 destinations in North America, Central American, The Carribean and Europe with over 700 flights carrying more than 66,130 travelers per day. Setting benchmarks one after the other, WestJet facilitates travel of more than 22 million passengers, yearly.
With an objective to provide travelers with remarkable in-flight services and delightful experience, WestJet strives to cater with unique approaches to make travelling more rewarding for every traveler. Being identified as the second largest Canadian air carrier, the airlines has been awarded as Best Airline in Canada and Travellers Choice Winner - Mid-Size Airline, North America by TripAdvisor, thrice consecutively in 2019. 2018 and 2017. Due to its strong commitment and promising services, the airlines has also been honoured with a number of other awards including Best Low-Cost Airline - The Americas by airlineratings.com, Skytrax Best Low-Cost Airline in North America, TripAdvisor Travellers Choice Winner - Economy, North America, Bombardier Commercial Aircraft 2017 Airline Reliability Performance Award, Canada's Most Trusted Airline (Gustavson School of Business at the University of Victoria), SimpliFlying Awards Best Airline in North America, SimpliFlying Awards Highly Commended in Branding, SimpliFlying Awards Best Airline in Driving Revenues, to name a few.
Being a subsidiary of Kestrel Bidco Inc, WestJet employs a workforce comprising more than 14,000 highly-skilled & trained professionals, engineers, technicians, pilots and support-staff who leaves no-stone-unturned to make every WestJet flight a successful flight. The airlines aims to provide superior-class service and exemplary in-flight experience to its passengers. In pursuit of enriching the lives of WestJet travelers and ensure excellent care, the airlines functions on four core principles - Act like an owner, Care from the heart, Rise to the challenge and Work together to win.
Apart from its concentrated approach towards enhanced and unmatched flight experience, Care for the environment is also central to WestJet's growth, repute and success. As part of its responsibility, the airlines are engaged in various Corporate Social Responsibility programs for environmental care.
WestJet Flight Options
To address the requirements of different travelers as per their convenience and preferences, WestJet offers a number of ways to make booking in accordance with desired trips and itineraries of travelers.
Direct Flights
The travelers with preferences to land or arrive at a specific destination airport at the earliest with ease can access WestJet flights schedule via the official website and choose to make WestJet Airlines bookings in accordance with their preferred departure/ arrival time and date. The airlines offer direct end-to-end non-stop flights with no stopovers or long layovers.
Multi-city Flights
For travelers seeking arrival at a destination airport via their prefered city stopovers or routes can book WestJet multi-city flights. The multi-city WestJet flights can be booked to save big on fares in comparison to the direct flights. The multi-city flights provides travelers a provision to fly up to 5 cities in a particular trip itinerary.
To access the detailed WestJet Airlines Flight Tracker for Direct & Multi-city flights schedule and information on stop-overs at preferred city airports, click here.
WestJet Classes
WestJet Business Class
WestJet Business Class offers an exceptional travel experience and striking in-flight privileges complimenting business travelers making their journeys more rewarding and comfortable. WestJet provides a series of superlative and unmatched perks and facilities that makes air voyage unbelievably convenient and friendly.
Specialized business class wing of WestJet helps business travelers to travel and arrive with absolute ease and peace of mind. The travelers opting for business class with WestJet are entitled to all exclusive benefits helping them to cope with challenges during lengthy or extended trips.
As part of its Business travel privileges, WestJet Biz offers a bulk-booking provision to help Corporates manage and simplify travel for businesses of all sizes. The Corporates seeking to make group bookings for professionals to save considerably and avail business class perks can Sign in to WestJet Biz to experience striking advantages.
Below are some of the features and provisions to which travelers booked with WestJet Biz are entitled to:
Corporate Travel Bank
Corporate Travel Bank allows any traveler in an organisation to use refunded flight credits helping save big on new bookings.
Flights +Cars
The Flights +Cars feature facilitates instant booking of flights and cars in one go.
Rewards
Accumulate higher WestJet dollars with every trip.
Reporting
Self serve access to detailed reporting.
Business Cabins
WestJet state-of-the-art 787 Boeing Dreamliner provides an unmatched comfort and experience. The Business cabins consisting of spacious private pods equipped with extensive menu offerings, in-flight entertainment, amenity kits and lie-flat seats with luxurious blankets and pillows makes business or leisure travel more rewarding and cheerful.
To provide priority-care during long journeys on international flights, WestJet partnered with leading and most popular Canadian brands offering premium quality skin care products and more.
The in-pod entertainment comprises an 18.5 inch touch screen highly responsive monitor with interactive touchscreen controls powered by lightning fast software and hardware for seamless and uninterrupted visual & audio entertainment.
The in-pod entertainment also features accessibility to numerous movies and TV series along with an internet connectivity provision (for a fee), realistic gaming, directory of music genres, collection of magazines, active noise-cancelling headphones and an AC power outlet as well as USB port.
For more information on detailed information on entertainment offerings, click here.
To help business travelers indulge in fine dining & wining experience on-the-go, WestJet offers highly purified water and a variety of beverages. A Dine-anytime service is also offered to travelers helping to satisfy hunger with a range of delicacies at the time of their choice. The service offerings comprises selection of mouth-watering dishes served on Canadian landscapes theme-based dining-ware. A range of handpicked Canadian and International wines are provided to travelers as per their preferences. Apart from that, a dedicated social area for travelers is available letting them enjoy refreshments or snacks while utilizing time for leisure on flights to and from Europe. For travelers with special preferences and dietary requirements, suitable and healthy meals are offered if requested prior to flights.
To know more about Fine dining & wining experience, click here.
The travelers opted for pods are also provided with branded amenity kits including skin care products from top Canadian brands Province Apothecary in Matt & Nat handbag, Rocky Mountain Soap Co. and more. To read more about these premium brands, refer to the information via this link.
As part of the Business class privileges, WestJet offers a number of specialised priority services to ensure hassle-free yet seamless traveling experience. The priority services helps travelers save considerable time and get on-board or collect baggage conveniently.
Priority services offered by WestJet include Priority Check-in, Priority security screening, Post security guest assistance, Priority boarding and Priority baggage. Refer to the WestJet official page on Priority Services via this link for more information.
In addition to the above benefits, the travelers choosing to fly with business class are permitted two checked bags. The travelers awaiting scheduled flights on-boarding or landing at the stopover/ layover airport post long hours of journey are entitled to Lounge access to regain energies, relax comfortably, access Wi-Fi for browsing and experience a variety of snacks and beverages, etc.
To know more about the various airport lounges, refer to this link and identify the closest to approach post long journeys or during delays of flights.
The business class wing of WestJet offers travelers an edge to save more while choosing to fly more. Business travelers accumulate higher rewards on flights and vacation packages and allows redemption easily.
Besides such benefits, the business travelers accommodated in the business class receive excellent specialized services and care by expert cabin crew members.
To ensure comfortable travel, WestJet pods for business travelers are specially designed for ease and relaxation. The pods are equipped with lie-flat seats and direct aisle access, customized pillows and blankets, fully extended privacy screens, dedicated space to work or relax with a seat pitch of 46 inches and a seat width of 22 inches, four-way lumbar support and personal stowage space.
For business travelers with uncertainty on timings and dates of travel, WestJet charges Business Flex fare by which they can avoid paying penalty whenever scheduled flights are canceled or changes are made to the existing booking.
WestJet Premium Class
WestJet Premium Class provides an outstanding air travel experience blended with an ideal mix of comfort, value and guest service.
WestJet Premium Class offers Premium guests with below mentioned benefits:
Restaurant-style fine dining with carefully curated menu of snacks and beverages
2-checked bags provision
Priority check-in
Priority Baggage Collection
Security screening and boarding
Spacious & comfortable seating with extra leg & elbow room
Purified drinking water service
Exclusive cabins with soft blankets, pillows
A Rocky Mountain Soap amenity kit (on flights to and from Europe on 787 Dreamliner)
For more information on the advantages of Premium Class travel via WestJet, click here.
Travelers with uncertainty on timings and dates of their travel, can choose to opt for Premium Flex which offers free-of-cost provision for last-minute cancellations or changes to existing bookings/ reservations.
Refer to this detailed fees structure for changes and cancellations to existing booking.
WestJet Economy Class
WestJet Economy Class also features a remarkable experience offering a series of specialistic facilities and services for relaxation, dining, entertainment and like-home ambience
Below mentioned are the provisions and advantages within the Economy Class, which vary by WestJet aircraft type, destination or length of journey:
International long-haul flights
Boeing 787 Dreamliner
11.6 touchscreen monitors
Internet access (for a fee)
Extensive collection of movies and TV episodes with WestJet connect
AC power outlet and USB ports at every seat
Video Gaming
Series of magazines and publications
10 music channels
Northern Lights ambience
Complimentary food & beverage
Availability of special dietary meals (upon pre-order)
Baby meals (upon request)
Seat pitch of 31 inches and a seat width of 17 inches
3 x 3 x 3 Seats alignment configuration
Automated dimming windows
Blankets & pillows
Boeing 767
2 x 2 x 2 configuration of seats
Domestic/ U.S./ International flights
Boeing 787 Dreamliner
11.6 touchscreen monitors
Internet access (for a fee)
Extensive collection of movies and TV episodes with WestJet connect
AC power outlet and USB ports at every seat
Video Gaming
Series of magazines and publications
10 music channels
Boeing 767
Internet access (for a fee)
Hundreds of hours of movies and TV episodes with WestJet Connect
AC power outlet at Premium Seats and USB ports at every seat
Complimentary soft drinks and a sweet or salty snack on flights over one hour
2 x 2 x 2 seats configuration
Boeing 737 Max
Seats in a 3 x 3 configuration
Boeing 737
Complimentary soft drinks and a sweet or salty snack on all flights over one hour
Seats in a 3 x 3 configuration
Flights by WestJet Encore
Complimentary soft drinks and a sweet or salty snack on all flights over one hour
Domestic Short-haul flights
Bombardier Q400
2 x 2 seats configuration
WestJet Baggage
WestJet travelers are allowed to check 2 to 4 bags and 2 to 3 bags specifically with WestJet Encore. The baggage allowance depends on the class opted and WestJet Rewards tier benefits else the traveler needs to pay baggage fees for extra baggage carried.
For detailed structure on WestJet Airline baggage fees, click here.
Travelers flying to Jamaica or Trinidad and Tobago are permitted to carry only 2 bags. Travelers with requirement of extra baggage shipping can also opt for WestJet Cargo provision.
For more details on WestJet Cargo provision, refer to this link.
Travelers are required to add baggage to flight during WestJet checkin. Baggage can also be added online 24 hours prior to the scheduled flight, at the WestJet customer service desk or at an airport kiosk.
Travelers are advised to comply with the checked baggage size to avoid extra fees. Checked baggage must be within 157 cm with weight no more than 23 kg.
For baggage more than the permitted number, weight or size limits are required to be shipped via WestJet Cargo.
WestJet Rewards members and travelers/ travel companions on the same reservation with Gold and Platinum status, Business or Platinum class booking, upgraded seating are provided Priority Baggage service.
WestJet's Carry-on luggage policy also requires strict compliance by travelers for avoidance of extra fees or penalty.
Travelers are permitted to check in with 1 carry-on baggage and 1 personal item. The carry-on bag and personal item is allowed in accordance with the below mentioned size requirements.
The carry on bag size should not exceed over 53 cm x 23 cm x 38 cm
The personal item size should not exceed over 41 cm x 15 cm x 33 cm
Bags exceeding the above mentioned limits are considered as checked baggage and applicable fees may be levied.
WestJet Cancellation Policy
Travelers choosing to fly with WestJet can make changes or cancelations to their scheduled flight at no-charge within 24 hours from the actual time of booking. However making changes or cancelations is not entertained without a fee or fare difference up to 2 hours prior to scheduled flight timing. The free-of-charge change or cancelation term is not applicable to bookings with flights departing within 24 hours of actual booking time.
All fees charged for changes and cancelations is reflected in Canadian dollars, unless stated otherwise. The fees are generally charged as per the currency of the original source of booking/ reservation or at times in the currency of the country traveler is traveling to or from.
For more details on fees applicable on change or cancellation of flights, click here.
WestJet Checkin
WestJet provides simplified Checkin options for the convenience of travelers.
Travelers choosing to fly with WestJet can check-in via below mentioned four options:
Online or Web Check-in
Mobile check-in
Dedicated self-help kiosks
Ticket counter Checkin
WestJet Online Checkin provides a hassle-free provision of instant web checkin 24 hours prior and within 60 minutes before the scheduled departure. WestJet travelers can check bags using web checkin but are required to drop the same at the airport baggage drop prior to checkin for flight. The payment for the bag fees can be made via online web checkin. The traveler can also select or change seat using WestJet online web checkin system.
Making checkin more convenient and instant, travelers can check-in for WestJet flight on their mobile device from 24 hours prior to scheduled flight to receive a mobile boarding pass.
The travelers arriving at the airport can check bags using the airport self-help kiosk from 24 hours to 60 minutes prior to scheduled flight and receive a printed WestJet Airlines boarding pass. The payment of bag fees and seating changes can also be made through the self-help kiosk.
The travelers not familiar with the self-help kiosk at the airport can directly check-in for WestJet flight at the airport ticket 24 hours to 60 minutes prior to their scheduled flight and receive a printed boarding pass.
Travelers can also check-in via the WestJet Airlines ticket counter from 24 hours to 60 minutes before the scheduled flight to receive a printed boarding pass. All other options to check bags, seat selection and payment of fees are available at the airport ticket counter.
Below mentioned is an illustration of the timings for WestJet Airlines Checkin by travelers:
Check in for Canada domestic flights: 45 minutes prior to scheduled Flight
Check in for international flights to/ from Canada: 60 minutes prior to scheduled Flight
WestJet Rewards
WestJet Rewards is WestJet's frequent flyer loyalty program that provides travelers with an edge as compared to general travelers to save more while flying more with WestJet. The rewards program brings incredibly super-saving vacation packages to WestJet travelers and other special benefits and perks. The WestJet dollars can be redeemed by travelers booking to fly with WestJet.
WestJet Rewards Benefits & Advantages:
Get up to 8% back in WestJet dollars as per Tier level on flights, vacation packages and more
Fetch WestJet dollars on bookings of car, hotel and more
Redeem WestJet dollars on any flight anytime, anywhere
Get priority services, lounge access and special perks as per Tier level
WestJet FAQ
Does WestJet provide Price guarantee?
WestJet no longer provides Price guarantee but ensures affordable yet budget-friendly travel at lower-fares in comparison to other airlines.
Can I bring a backpack and a carry on WestJet?
WestJet allows WestJet travelers to carry one handbag and one personal item. The bags exceeding number, size or weight limits are considered as checked bags and travelers are liable to pay applicable fees.
How long does it take for WestJet refund?
Usually the refunds are initiated and provided within 5 days but WestJet's dedicated customer support team strives to resolve issues on priority basis helping with refunds, complaints and concerns.
How to get free checked bags with WestJet?
WestJet RBC World Elite Mastercard holders can avail free checked bags provision on all WestJet flights. The card holders can get their first checked bag free for themselves and up to 8 others travelling on the same reservation.
What if my WestJet flight is canceled?
WestJet efficient customer support helps travelers by rebooking them on to another earliest flight at no additional charge. The airlines does not entertain compensation claim in case the flight is canceled by the traveler himself or herself.
WestJet Contact
WestJet Contact via Email
WestJet Phone Number (Flights & Queries): 1 888 937 8538 (24/7)
WestJet Vacations: 1 877 737 7001 (6 a.m. to 10 p.m. MT)
Contact WestJet via Facebook Messenger
Request a call back from WestJet here
WestJet Social Media
Popular Destinations
Last updated at 23:52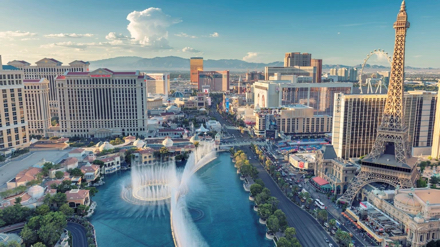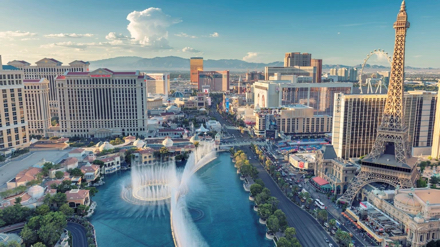 A property of every kind
in New York