Looking for best airfares and convenient bookings?
It's FREE until 3 bookings.

+ 1
No result found

Afghanistan ( +0 )

Albania ( +355 )

Algeria ( +213 )

American Samoa ( +0 )

Andorra ( +376 )

Angola ( +244 )

Anguilla ( +1264 )

Antarctica ( +0 )

Antigua and Barbuda ( +1268 )

Argentina ( +54 )

Armenia ( +374 )

Aruba ( +297 )

Australia ( +61 )

Austria ( +43 )

Azerbaijan ( +994 )

Bahamas ( +1242 )

Bahrain ( +973 )

Bangladesh ( +880 )

Barbados ( +1246 )

Belarus ( +375 )

Belgium ( +32 )

Belize ( +501 )

Benin ( +229 )

Bermuda ( +1441 )

Bhutan ( +975 )

Bolivia ( +591 )

Bosnia and Herzegovina ( +387 )

Botswana ( +267 )

Bouvet Island ( +0 )

Brazil ( +55 )

British Indian Ocean Territory ( +0 )

British Virgin Islands ( +0 )

Brunei ( +673 )

Bulgaria ( +359 )

Burkina Faso ( +226 )

Burundi ( +0 )

Cambodia ( +855 )

Cameroon ( +237 )

Canada ( +1 )

Cape Verde ( +238 )

Cayman Islands ( +1345 )

Central African Republic ( +0 )

Chad ( +235 )

Chile ( +56 )

China ( +86 )

Christmas Island ( +0 )

Cocos Islands ( +0 )

Colombia ( +57 )

Comoros ( +0 )

Cook Islands ( +682 )

Costa Rica ( +506 )

Croatia ( +385 )

Cuba ( +53 )

Cyprus ( +357 )

Czech Republic ( +420 )

Democratic Republic of the Congo ( +0 )

Denmark ( +45 )

Djibouti ( +253 )

Dominica ( +0 )

Dominican Republic ( +1 )

East Timor ( +0 )

Ecuador ( +593 )

Egypt ( +20 )

El Salvador ( +503 )

Equatorial Guinea ( +240 )

Eritrea ( +291 )

Estonia ( +372 )

Ethiopia ( +251 )

Falkland Islands ( +0 )

Faroe Islands ( +0 )

Fiji ( +679 )

Finland ( +358 )

France ( +33 )

French Guiana ( +689 )

French Polynesia ( +689 )

French Southern Territories ( +0 )

Gabon ( +241 )

Gambia ( +220 )

Georgia ( +995 )

Germany ( +49 )

Ghana ( +233 )

Gibraltar ( +350 )

Greece ( +30 )

Greenland ( +299 )

Grenada ( +1 )

Guadeloupe ( +0 )

Guam ( +1 )

Guatemala ( +502 )

Guinea ( +0 )

Guinea-Bissau ( +0 )

Guyana ( +0 )

Haiti ( +0 )

Heard Island and McDonald Islands ( +0 )

Honduras ( +504 )

Hong Kong ( +852 )

Hungary ( +36 )

Iceland ( +354 )

India ( +91 )

Indonesia ( +62 )

Iran ( +98 )

Iraq ( +964 )

Ireland ( +353 )

Israel ( +972 )

Italy ( +39 )

Ivory Coast ( +0 )

Jamaica ( +1 )

Japan ( +81 )

Jordan ( +962 )

Kazakhstan ( +7 )

Kenya ( +254 )

Kiribati ( +0 )

Kuwait ( +965 )

Kyrgyzstan ( +0 )

Laos ( +856 )

Latvia ( +371 )

Lebanon ( +961 )

Lesotho ( +0 )

Liberia ( +0 )

Libya ( +218 )

Liechtenstein ( +423 )

Lithuania ( +370 )

Luxembourg ( +352 )

Macao ( +853 )

Macedonia ( +389 )

Madagascar ( +261 )

Malawi ( +265 )

Malaysia ( +60 )

Maldives ( +960 )

Mali ( +223 )

Malta ( +356 )

Marshall Islands ( +0 )

Martinique ( +222 )

Mauritania ( +0 )

Mauritius ( +230 )

Mayotte ( +0 )

Mexico ( +52 )

Micronesia ( +691 )

Moldova ( +373 )

Monaco ( +377 )

Mongolia ( +976 )

Montserrat ( +0 )

Morocco ( +212 )

Mozambique ( +258 )

Myanmar ( +0 )

Namibia ( +264 )

Nauru ( +0 )

Nepal ( +977 )

Netherlands ( +31 )

Netherlands Antilles ( +599 )

New Caledonia ( +687 )

New Zealand ( +64 )

Nicaragua ( +505 )

Niger ( +0 )

Nigeria ( +234 )

Niue ( +0 )

Norfolk Island ( +672 )

North Korea ( +850 )

Northern Mariana Islands ( +1 )

Norway ( +47 )

Oman ( +968 )

Pakistan ( +92 )

Palau ( +680 )

Palestinian Territory ( +0 )

Panama ( +507 )

Papua New Guinea ( +224 )

Paraguay ( +595 )

Peru ( +51 )

Philippines ( +63 )

Pitcairn ( +0 )

Poland ( +48 )

Portugal ( +351 )

Puerto Rico ( +1 )

Qatar ( +974 )

Republic of the Congo ( +0 )

Reunion ( +0 )

Romania ( +40 )

Russia ( +7 )

Rwanda ( +250 )

Saint Helena ( +0 )

Saint Kitts and Nevis ( +0 )

Saint Lucia ( +0 )

Saint Pierre and Miquelon ( +0 )

Saint Vincent and the Grenadines ( +0 )

Samoa ( +0 )

San Marino ( +378 )

Sao Tome and Principe ( +0 )

Saudi Arabia ( +966 )

Senegal ( +221 )

Serbia and Montenegro ( +0 )

Seychelles ( +248 )

Sierra Leone ( +0 )

Singapore ( +65 )

Slovakia ( +421 )

Slovenia ( +386 )

Solomon Islands ( +0 )

Somalia ( +0 )

South Africa ( +27 )

South Georgia and the South Sandwich Islands ( +0 )

South Korea ( +82 )

Spain ( +34 )

Sri Lanka ( +94 )

Sudan ( +249 )

Suriname ( +597 )

Svalbard and Jan Mayen ( +0 )

Swaziland ( +268 )

Sweden ( +46 )

Switzerland ( +41 )

Syria ( +963 )

Taiwan ( +886 )

Tajikistan ( +992 )

Tanzania ( +255 )

Thailand ( +66 )

Togo ( +228 )

Tokelau ( +0 )

Tonga ( +676 )

Trinidad and Tobago ( +1 )

Tunisia ( +216 )

Turkey ( +90 )

Turkmenistan ( +0 )

Turks and Caicos Islands ( +1 )

Tuvalu ( +0 )

U.S. Virgin Islands ( +1 )

Uganda ( +256 )

Ukraine ( +380 )

United Arab Emirates ( +971 )

United Kingdom ( +44 )

United States ( +1 )

United States Minor Outlying Islands ( +0 )

Uruguay ( +598 )

Uzbekistan ( +998 )

Vanuatu ( +678 )

Vatican ( +0 )

Venezuela ( +58 )

Vietnam ( +84 )

Wallis and Futuna ( +0 )

Western Sahara ( +0 )

Yemen ( +967 )

Zambia ( +260 )

Zimbabwe ( +263 )
Popular Routes

Chicago,MDW
3hr 0m
Atlanta,ATL
Check Fare
Nonstop
17:33 - 20:33

Albuquerque,ABQ
3hr 0m
Burbank,BUR
Check Fare
Nonstop
17:35 - 20:35

Boston,BOS
3hr 0m
Chicago,MDW
Check Fare
Nonstop
17:35 - 20:35

Las Vegas ,LAS
2hr 0m
Denver,DEN
Check Fare
Nonstop
17:36 - 19:36

Havana,HAV
2hr 0m
Sarasota,SRQ
Search
Nonstop
17:49 - 19:53

Baltimore,BWI
2hr 0m
Punta Cana,PUJ
Search
Nonstop
18:51 - 23:50

Puerto Vallarta,PVR
2hr 0m
Denver,DEN
Search
Nonstop
17:51 - 22:51
What others say about us

Alex Parkinson
Chief Operating Officer

Wonderful experience!
The concierge expert assigned to me was very knowledgeable and helpful. She simply taken the requirement once and took over the complete burden to compare the best route, price, additional discounts, booking in addition to online check-in. Thanks 911travelshop for providing such a seemless experience!
About Southwest Airlines
Headquartered in Dallas, Texas, Southwest Airlines is a major American airline established on March 15, 1967, by Herb Kelleher. It is the world's largest low-cost carrier in North America, with over 4,000 flights taking place per day during peak times. They fly to many destinations, including Las Vegas, Denver, Dallas, Chicago, Baltimore, Washington, Houston, Orlando, Midway, Phoenix, Atlanta, Los Angeles, Arizona, San Jose, Punta Cana, Oranjestad, Nassau, Belize City, Liberia, Mexico City, and many others.
In 2012, Southwest Airlines was announced as the largest operator of Boeing 737 aircraft globally, with over 550 flights flying average 6-flights per day. The airline carries most domestic passengers of any U.S. airline. Its extensive fleet comprises Boeing 737-700s, Boeing 737-800s, and Boeing 737 MAX. In total, Southwest has a fleet size of 750 aircraft and has scheduled flights to 101 destinations in 41 states and over ten different countries. Southwest Airlines' latest expansion happened in May 2019 with flight services to Maui, Honolulu, and Kailua-Kona, etc.
Southwest Airlines Check-In Information
Web Check-In
Southwest Airlines web check-in facility is accessible for all passengers with a reservation and is available on all Southwest Airlines flights. You can check-in online by visiting the Southwest Airlines online check-in page and entering your ticket confirmation code along with your first and last name. After check-in online, you can also print your boarding pass easily. This airline web check-in opens 24 hours before the scheduled flight departure time.
Mobile Check-In
Southwest Airlines' mobile check-in facility is available from 24 hours and up to 60 minutes before the expected departure flight. Once you checked-in online via mobile phone, simply proceed to the airport and go to the nearest check-in kiosk to print your boarding pass. You may also get your boarding pass at the ticket counter or online at the Southwest Official website.
Airport Check-In
When you're inside the terminal and looking to check-in, you can visit any of the Southwest Airlines airport check-in counters. Airport check-in opens three hours prior to scheduled flight departure time and generally closes 30 minutes to one hour prior to the scheduled departure time.
EarlyBird check-in on Southwest Airlines
EarlyBird check-in is an optional Southwest Airlines add-on, that allows passengers with automatic check-in starting at 36 hours before the flight's scheduled departure time. For a $15 to $25 one-way per passenger fee, you are automatically checked-in, and the confirmed boarding position will be ready and waiting for you. It also provides earlier access to overhead bins. However, EarlyBird check-in doesn't guarantee a boarding position, but it improves your seat selection options to help you get your favorite seat. You can receive a boarding pass at the Southwest ticket counter, skycap podium (where available), or online at Southwest.com.
Southwest Airlines In-Flight Services
Southwest is a low-cost airline but still offers excellent in-flight facilities to its passengers. These in-flight amenities include food, beverages, in-flight entertainment in the form of news, music, TV shows, movies, etc.
In-flight entertainment & WiFi
Southwest Airlines' in-flight entertainment portal is 100 percent free. It features a flight tracker, arrival and connecting gate information, free movies and select on-demand TV, and access to Southwest Airlines' official website at no charge! You can also avail free in-flight services such as free messaging, free Live TV, free on-demand TV, free music, and web browsing (with paid Wi-Fi access) during your flight. To enjoy all the free entertainment services, you must download the Southwest Airlines mobile app before boarding. The Frontier mobile app is available for both Android and iOS smartphones. In-flight Wi-Fi is available on Southwest Airlines for a small charge of $8 per day through which you can access the internet, check your email, or post to your social media accounts. To know more about Southwest Airlines' in-flight entertainment & Wi-Fi services, click here!
Food & Beverages
Southwest Airlines offer a variety of inflight snacks and beverages to tempt your taste buds. Pretzels are always complimentary as well as a selection of non-alcoholic beverages. Alcoholic beverages such as cocktails, beer, wine are available for a charge. The airline does not accept cash it only accepts credit or debit cards, so you can use your Rapid Rewards Visa Card for onboard drink purchases and receive double rewards. Please note that Southwest Airlines does not sell any food on their flights. If you're traveling on long-duration flights, always remember to carry your own food.
Southwest Airlines Class Fares
Economy Class
All seats on Southwest Airlines are economy as standard and this is the only class on all flights. Passengers traveling on economy class will receive free in-flight entertainment, complimentary snacks, and non-alcoholic beverages. All seating on Southwest flights is open-seating, meaning that passengers simply choose their seats once they are on the plane. Also, Southwest Airlines is reported to be one of the most comfortable economy seats on low-cost airlines, as the company has larger-than-average seats with enhanced cushion support in the seat.
Business Class (Business Select)
Southwest Airlines has an additional booking fare called Business Select, which allows passengers certain privileges when flying with this airline. When you upgrade to business select, you are entitled with great perks such as guaranteed A1-15 boarding, complimentary premium drink, faster check-in with Fly By Priority Lanes, and extra Rapid Rewards points.
Southwest Airlines Baggage
Carry-on Baggage
In Southwest Airlines, passengers are entitled to one item of carry-on baggage per person for free. This carry-on baggage must not exceed 50 linear inches (24 x 16 x 10 in), including handles and wheels. Besides, passengers are allowed to bring one personal item (purse, briefcase, camera bag, laptop bag) with them on the flight for free. The small personal item must not exceed the overall dimensions of 18.5 x 8.5 x 13.5 inches or 46 x 22 x 34 cm.
Checked Baggage
When you fly with Southwest Airlines, your first and second checked baggage fly free. You are allowed two pieces of checked baggage FREE of charge. The checked baggage must not weigh more than 50 pounds per bag and must fit within the overall dimensions of 62 inches (Length x Width x Height). Southwest Airlines will accept overweight baggage from 51 to 100 pounds and oversized baggage above 62 inches but less than 80 inches. However, passengers will be charged for overweight items with an excess baggage fee of $75 per item one-way. Southwest Airlines does not allow you to carry lithium batteries that are damaged, defective, or recalled for safety reasons in checked baggage, carry-on baggage, or cargo.
Musical and sports equipment
Southwest Airlines allows musical and sporting equipment that fits in their overhead bin or under the seat. A musical instrument may be accepted instead of the one free checked bag allowance free of cost on a one-item-for-one-bag basis. Larger musical instruments (e.g., double bass, cello, etc.) must be transported as checked baggage. Southwest Airlines does not accept any musical instrument if the outside linear dimensions of the instrument (including case or covering) exceed 150 inches, or the weight exceeds 165 pounds.
Southwest Airlines Frequent Flyer Program
Southwest Airlines offers a frequent flyer program called Rapid Rewards to reward its regular customers. As a Rapid Rewards member, you can earn one credit per one-way flight from departure to a destination, including any stops or connections. Through this frequent flyer program, you can redeem points for flights, car rentals, hotel stays, and amenities such as priority services, complimentary carry-on, advance seat assignments, and more. To know more about the Southwest Airlines Rapid Rewards program, visit the Rapid Rewards page.
Southwest Airlines Details
Southwest Airlines Main Hub
Southwest Airlines maintains its corporate headquarters and operating base at Dallas Love Field, Texas. It is a city-owned airport-based 6 miles outside of the city of Dallas. There are no international flights fly to and from Dallas Love Field, but several domestic air carriers make regular flights. Other airlines that fly to and from Dallas Love Field, Texas include United Airlines, Alaska Airlines, Delta Airlines, and SeaPort Airlines.
Southwest Airlines Most Popular Routes and Destinations
As of November 2019, Southwest Airlines operates in 101 destinations in 41 states. The airlines fly to various destinations including, Chicago, Denver, Las Vegas, Midway, Huston, Washington, Baltimore, Atlanta, Orlando, Phoenix, Nassau, Liberia, Oranjestad, San Jose, Dallas, Arizona, Los Angeles, Belize City, Mexico, Punta Cana, and many other places. Southwest Airlines did not use the 'hub and spoke' system like other popular airlines, but it prefers the 'point-to-point' system. Some of Southwest Airlines' most popular routes are Albuquerque to Atlanta, Chicago to Atlanta, Las Vegas to Burbank, Las Vegas to Chicago, Kansas City to Chicago, Dallas to Houston, Denver to Houston, Atlanta to Los Angeles.
Southwest Airlines Domestic Destinations & Flights
Some of the most popular Southwest Airlines domestic flight routes include: Atlanta to Los Angeles, Denver to Los Angeles, Chicago to Atlanta, Boston to Chicago, Las Vegas to Los Angeles, Fort Lauderdale to Chicago, Los Angeles to Chicago, New York to Chicago, Houston to Chicago, Phoenix to Denver, Atlanta to Denver, Las Vegas to Oakland, Denver to San Diego, Las Vegas to San Diego.
Southwest Airlines International Destinations & Flights
At present, Southwest Airlines serves 14 international cities in 10 countries outside of America. Some of the most popular Southwest Airlines international flight routes include: Ft. Lauderdale to Belize City, Chicago-Midway to Mexico, Denver to Mexico, Los Angeles to Mexico, Houston to San Jose, Costa Rica; Atlanta to Dominican Republic, Chicago-Midway to Montego Bay, Ft. Lauderdale to Montego Bay, Ft. Lauderdale to Aruba.
Southwest Airlines Fleet details
Since its inception, Southwest Airlines had only operated Boeing 737 aircraft, except for a duration of 1979 to 1987. In this time period, Southwest leased and operated several Boeing 727-200s from Braniff Airways, Inc. It is the largest operator of the Boeing 737 worldwide and has one of the biggest fleets in the world. The fleet includes 509 Boeing 737-700, 207 Boeing 737-800, and 34 Boeing 737 Max 8 aircraft. As of 2019, Southwest Airlines is the fourth-largest carrier by fleet size.
Southwest Airlines fleet
| | | |
| --- | --- | --- |
| Aircraft | In service | Passengers |
| Boeing 737-700 | 509 | 143 |
| Boeing 737-800 | 207 | 175 |
| Boeing 737 MAX 8 | 34 | 175 |
| Total | 750 | |
Southwest Airlines Awards
Since the 1967s, Southwest Airlines has received many awards and recognitions. From the past 20 years, the airline has made it to the Fortune magazine's list of 'most admired companies'. Some of the Southwest Airlines awards are mentioned below:
Southwest Airlines receives the Airfinance Journal's Airline of the Year award in 2019.
Southwest Airlines gets TripAdvisor Traveler's Choice awards for airlines in the year 2019.
Southwest Receives several awards for outstanding service, including the Diamond award and Domestic Carrier of the Year 2013 award.
Air Transport World (ATW) Magazine Names Southwest Airlines Eco-Pioneer of the Year in 2012.
The Airforwarders Association recognizes Southwest Airlines as the Domestic Carrier Of The Year in 2011
Southwest Airlines Special Services
Remember that Southwest Airlines' policies are subject to change and should be confirmed with the airline before booking flight tickets. If you book your Southwest Airlines flight tickets through 911travelshop, our customer service team can help if you have any questions.
Priority Boarding
Southwest Airlines flights have an open seat boarding policy, which permits you to choose any available seat upon boarding. An upgraded boarding facility allows you to receive a seat in the A1 to A15 boarding group for $30, $40, or $50 fare per flight, depending on your itinerary.
Flying with Children
Passengers over seven days old and under two years old on the date of travel are classified as infants and may fly for free on the lap of an adult passenger on domestic locations. When traveling to an international destination, you will be required to pay the fees and taxes that apply to the international portion of the infant's itinerary. Please note that the Federal Aviation Administration (FAA) requires all infants above two years must occupy their own seat and travel on their own ticket. In addition to this, a boarding pass is not required for the infant, but you will need a Boarding Verification Document.
Passengers over two years old and under 11 years old are classified as accompanied children, and you may purchase the applicable Child Fare for the flight. Child fare does not apply to unaccompanied minors ages five through 11. You can contact Southwest Airlines via phone at 1-800-435-9792 to confirm if a child fare is available for a specific flight.
Seating for infants and children
A ticket is required if your child is traveling in his or her own seat, and you may bring a safety seat approved by the Federal Aviation Administration (FAA). Seat sizes on Southwest Airlines range from 15.35 inches to 17.37 inches. Besides, you can also check in one car seat and one stroller for free, and this is not considered part of your regular baggage allowance.
Unaccompanied children
Passengers under the age of 18 are classified as an unaccompanied minor, and Southwest does not permit unaccompanied to fly on international flights. If an unaccompanied minor is traveling with an adult over the age of 18, they must be listed on the same flight itinerary.
Unaccompanied minor service is available on all Southwest Airlines domestic flights for a fee of $50 per leg. Unaccompanied children are not accepted if their flight includes a connection to and from another airline. The airline does not allow children under five years of age to travel alone.
Flying while pregnant
Currently, there are no restrictions when expectant mothers can fly with Southwest Airlines. However, the airline recommends not flying within 14 days of the due date. The airline also recommends female passengers at any stage of pregnancy should consult with their physicians before air travel. Southwest Airlines is against air travel beginning at the 38th week of pregnancy.
Flying with Pets
Southwest Airlines knows very well that pets are important members of your family. So, the airline allows you to fly with your favorite pets within the United States. However, the airline only permits small pets (household cats and dogs) to travel with you in-cabin under the seat in front of you. Household pets are strictly not allowed to travel in-cabin on international flights. Also, the airline will not accept pet remains on carry-on or checked baggage. All pet animals must be carried in an appropriate pet kennel; details of the pet kennel are mentioned below.
The Southwest Airlines pet carrier is 17in long x 9.5in high x 10in wide.
Other pet carriers with a maximum 18.5in long x 8.5in high x 13.5in wide are permitted.
Soft-sided and hard-sided carriers specifically designed as pet carriers are acceptable at Southwest Airlines flights.
The pet kennel must be leak-proof and well ventilated.
The pet kennel must be small enough to fit under the seat in front of the passenger.
Southwest Airlines accept pets reservation on a first-come, first-served basis, so your booking must be made in advance. Only one pet carrier per passenger is allowed in the same aircraft.
Pet Reservation & Payment Information
If you want to fly with pets, you need to pay a $95 Pet Fare charge each way per pet carrier. Pet fares are refundable. For more information regarding traveling with pets, pet fare, and pet travel restrictions, please view the Southwest Airlines Pet Policy page.
911travelshop: Runway for Booking Southwest Airlines Flights
Flying with Southwest Airlines saves you money when traveling either domestically within U.S. or overseas. Southwest Airlines flights offer flexible departure and arrival times, coupled with the comfort and affordability Southwest is known for. Fly with Southwest Airlines today to see the difference.
When booking with 911travelshop, you may make all your Southwest Airlines flight booking with ease. 911travelshop helps you find a wide selection of cheap Southwest flights to any destination you're looking to travel to. Southwest Airlines offer low fare prices and affordable daily rates to save you even more money on your next business or family trip. When flying with Southwest Airlines flights, you can rest assured that your flight experience will be pleasant and relaxing for you and your entire family. Southwest Airlines have many routes to choose from based on your location in mind, with flexible departure and arrival times, giving you more selection than ever before. When booking your Southwest Airlines flights online with 911travelshop, you can take advantage of all the tools we have to help you in your travel planning and ticket booking. If you require additional assistance, 911travelshop customer service representatives are available to help you with any questions when booking your Southwest Airlines flights tickets.
Why Book with 911travelshop?
While Booking Southwest Airlines flight tickets with 911travelshop, passengers are benefited from numerous Southwest Airlines promo codes and Southwest Airlines deals. Some of the best Southwest Airlines flight reservations benefits are mentioned below.
Enjoy a hassle-free booking experience
Best Prices GUARANTEED with our Southwest Airlines tickets
Enjoy the widest range of cheap flight ticket options on our website
Widest range of air tickets available to suit every preference
FREE Travel Concierge services to advice you in your booking
24/7 Booking Assistance
Fast, Easy & Secure Reservations
Exclusive Southwest Airlines Promo Codes and Deals
Make Your Travel Easier With Our 911travelshop App
Plan, book and manage your flight tickets on the go with our Travel App
Search thousands of flights to your preferred destination
Book the cheapest Southwest Airline Flights
Track & manage your itineraries in few clicks
Call our travel expert and get access to exclusive fares
Avail Special Southwest Airlines Promo Codes & Discount
Southwest Airlines Flights FAQs
Q. How can I check-in for my Southwest Airlines flight?
You may check-in for your Southwest Airlines flight with the following options:
Southwest Airlines Web check-in (Online check-in)
Southwest Airlines mobile check-in
Self-service kiosk
Ticket counter check-in at the airport
Q. What cities does Southwest Airlines fly to?
Southwest Airlines flies to 101 destinations in 41 states, including Chicago, Denver, Las Vegas, Midway, Huston, Washington, Baltimore, Atlanta, Orlando, Phoenix, Nassau, Liberia, Oranjestad, San Jose, Dallas, Arizona, Los Angeles, Belize City, Mexico, Punta Cana.
Q. What is the Southwest Airlines flight cancelation policy?
Southwest Airlines has a simple and easy flight cancellation policy. All flight tickets may be canceled within 24 hours of booking, except for tickets purchased for travel within seven days (168 hours). In case you need to change an upcoming flight itinerary, you only pay the cost in fare difference.
Q. What is Southwest Airlines baggage policy?
The Southwest Airlines baggage policy for regular basic fare include:
One personal item and one carry-on item are fare-free
Checked baggage - Applicable fees per bag increase with number checked beyond two bags
Musical & Sports equipment - Larger musical instrument and sports items may have applicable fees
Q. What is Southwest Airlines' carry-on baggage policy?
Southwest Airlines allows one carry-on bag and one personal item (purse, briefcase, laptop bag) per passenger fee-free.
Carry-on baggage should not exceed the following size and weight restrictions:
The carry-on baggage can be no larger than (24 x 16 x 10 inches) or (61 x 41 x 28 cm) including handles, wheels, and straps.
It must be fit in the overhead bin or under the airplane seat in front of you.
Personal items should be of the proper size to fit under the seat in front of you.
Q. Does the Southwest Airlines EarlyBird check-in refundable?
All Southwest Airlines EarlyBird check-in purchases are non-refundable.
Q. Does Southwest Airlines have any seat assignment?
No, Southwest Airlines does not have any seat assignment. All seating on Southwest flights is open-seating, meaning that passengers simply choose their seats once they are on the plane. Upgrade to business select if you want a priority boarding and pick the seat you want.
Q. What size bag one can carry on Southwest Airlines for free?
All carry-on items must meet FAA regulations and may not exceed (24 x 16 x 10 inches) or 127 centimeters (61 x 41 x 28 cm), including handles, wheels, and straps.
Q. Does Southwest Airlines offer Wi-Fi, TV, movies, or other in-flight entertainment?
Yes, Southwest Airlines offers you free in-flight entertainment such as free messaging, free Live TV, free on-demand TV, free music, and web browsing (with paid Wi-Fi access) during your flight. Only in-flight Wi-Fi is available for a small charge of $8 per day.
Q. How to book cheap Southwest Airlines flights?
There are several tricks through which you can book cheap Southwest Airlines flights. Booking Southwest Airlines flights through OTAs like 911travelshop could help you get the Southwest Airlines promo codes and deals, using which can provide you massive savings on your flight tickets. You must also book Southwest Airlines flight tickets in advance to avoid paying increased rates as the airfares tend to rise.
Q. Is Southwest the cheapest airline?
Yes, airfares on Southwest Airlines flights can be very cheap, particularly considering that bags, snacks, seats, and carry-ons are all included. Southwest is the best low-cost domestic carrier for those who prefer the airline for its flexibility and simplicity. However, Southwest Airlines is nothing like low-cost international airlines just like Spirit Airlines, AirAsia, EasyJet Airlines, or Ryanair Airlines.
Q. What are the cheapest days to fly Southwest?
Generally, Southwest Airlines offers the cheapest flight tickets every day. However, the cheapest days to fly are low-season, non-holiday travel dates.
Q. Are southwest airlines flights cheaper on Tuesday?
Yes. Southwest Airlines opens its signature Click 'N Save deals once a week late Monday night in the 8 p.m. Using these Tuesday deals, you can obtain the affordable deals on Southwest Airlines flights as compared to other weekdays.
Q. What is the Southwest Airlines wanna get away tickets?
Southwest wanna get away tickets are the cheapest types of tickets that you can purchase with Southwest Airlines. Southwest wanna get away fares are more economical and are great to save you money (especially during flash sales). However, these cheaper fare does not have the least flexible cancelation policy out of any of the other types of tickets. These tickets are non-refundable, although there are ways to still make changes and cancelations in the flight ticket. Also, same-day changes are permitted in wanna get away tickets, but a fare difference applied.
Southwest Airlines Customer Support details
To speak with one of the Southwest Airlines representatives about a new or existing booking, you can call on 1-800-I-FLY-SWA (1-800-435-9792). If you want to submit a question, compliment or concern, you can send an email to Southwest Airlines via Contact Us page.
Popular Destinations
Last updated at 23:52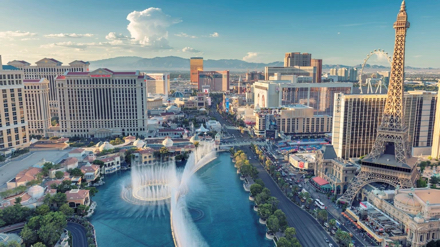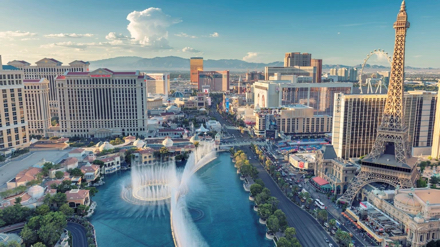 A property of every kind
in New York