Looking for best airfares and convenient bookings?
It's FREE until 3 bookings.

+ 1
No result found

Afghanistan ( +0 )

Albania ( +355 )

Algeria ( +213 )

American Samoa ( +0 )

Andorra ( +376 )

Angola ( +244 )

Anguilla ( +1264 )

Antarctica ( +0 )

Antigua and Barbuda ( +1268 )

Argentina ( +54 )

Armenia ( +374 )

Aruba ( +297 )

Australia ( +61 )

Austria ( +43 )

Azerbaijan ( +994 )

Bahamas ( +1242 )

Bahrain ( +973 )

Bangladesh ( +880 )

Barbados ( +1246 )

Belarus ( +375 )

Belgium ( +32 )

Belize ( +501 )

Benin ( +229 )

Bermuda ( +1441 )

Bhutan ( +975 )

Bolivia ( +591 )

Bosnia and Herzegovina ( +387 )

Botswana ( +267 )

Bouvet Island ( +0 )

Brazil ( +55 )

British Indian Ocean Territory ( +0 )

British Virgin Islands ( +0 )

Brunei ( +673 )

Bulgaria ( +359 )

Burkina Faso ( +226 )

Burundi ( +0 )

Cambodia ( +855 )

Cameroon ( +237 )

Canada ( +1 )

Cape Verde ( +238 )

Cayman Islands ( +1345 )

Central African Republic ( +0 )

Chad ( +235 )

Chile ( +56 )

China ( +86 )

Christmas Island ( +0 )

Cocos Islands ( +0 )

Colombia ( +57 )

Comoros ( +0 )

Cook Islands ( +682 )

Costa Rica ( +506 )

Croatia ( +385 )

Cuba ( +53 )

Cyprus ( +357 )

Czech Republic ( +420 )

Democratic Republic of the Congo ( +0 )

Denmark ( +45 )

Djibouti ( +253 )

Dominica ( +0 )

Dominican Republic ( +1 )

East Timor ( +0 )

Ecuador ( +593 )

Egypt ( +20 )

El Salvador ( +503 )

Equatorial Guinea ( +240 )

Eritrea ( +291 )

Estonia ( +372 )

Ethiopia ( +251 )

Falkland Islands ( +0 )

Faroe Islands ( +0 )

Fiji ( +679 )

Finland ( +358 )

France ( +33 )

French Guiana ( +689 )

French Polynesia ( +689 )

French Southern Territories ( +0 )

Gabon ( +241 )

Gambia ( +220 )

Georgia ( +995 )

Germany ( +49 )

Ghana ( +233 )

Gibraltar ( +350 )

Greece ( +30 )

Greenland ( +299 )

Grenada ( +1 )

Guadeloupe ( +0 )

Guam ( +1 )

Guatemala ( +502 )

Guinea ( +0 )

Guinea-Bissau ( +0 )

Guyana ( +0 )

Haiti ( +0 )

Heard Island and McDonald Islands ( +0 )

Honduras ( +504 )

Hong Kong ( +852 )

Hungary ( +36 )

Iceland ( +354 )

India ( +91 )

Indonesia ( +62 )

Iran ( +98 )

Iraq ( +964 )

Ireland ( +353 )

Israel ( +972 )

Italy ( +39 )

Ivory Coast ( +0 )

Jamaica ( +1 )

Japan ( +81 )

Jordan ( +962 )

Kazakhstan ( +7 )

Kenya ( +254 )

Kiribati ( +0 )

Kuwait ( +965 )

Kyrgyzstan ( +0 )

Laos ( +856 )

Latvia ( +371 )

Lebanon ( +961 )

Lesotho ( +0 )

Liberia ( +0 )

Libya ( +218 )

Liechtenstein ( +423 )

Lithuania ( +370 )

Luxembourg ( +352 )

Macao ( +853 )

Macedonia ( +389 )

Madagascar ( +261 )

Malawi ( +265 )

Malaysia ( +60 )

Maldives ( +960 )

Mali ( +223 )

Malta ( +356 )

Marshall Islands ( +0 )

Martinique ( +222 )

Mauritania ( +0 )

Mauritius ( +230 )

Mayotte ( +0 )

Mexico ( +52 )

Micronesia ( +691 )

Moldova ( +373 )

Monaco ( +377 )

Mongolia ( +976 )

Montserrat ( +0 )

Morocco ( +212 )

Mozambique ( +258 )

Myanmar ( +0 )

Namibia ( +264 )

Nauru ( +0 )

Nepal ( +977 )

Netherlands ( +31 )

Netherlands Antilles ( +599 )

New Caledonia ( +687 )

New Zealand ( +64 )

Nicaragua ( +505 )

Niger ( +0 )

Nigeria ( +234 )

Niue ( +0 )

Norfolk Island ( +672 )

North Korea ( +850 )

Northern Mariana Islands ( +1 )

Norway ( +47 )

Oman ( +968 )

Pakistan ( +92 )

Palau ( +680 )

Palestinian Territory ( +0 )

Panama ( +507 )

Papua New Guinea ( +224 )

Paraguay ( +595 )

Peru ( +51 )

Philippines ( +63 )

Pitcairn ( +0 )

Poland ( +48 )

Portugal ( +351 )

Puerto Rico ( +1 )

Qatar ( +974 )

Republic of the Congo ( +0 )

Reunion ( +0 )

Romania ( +40 )

Russia ( +7 )

Rwanda ( +250 )

Saint Helena ( +0 )

Saint Kitts and Nevis ( +0 )

Saint Lucia ( +0 )

Saint Pierre and Miquelon ( +0 )

Saint Vincent and the Grenadines ( +0 )

Samoa ( +0 )

San Marino ( +378 )

Sao Tome and Principe ( +0 )

Saudi Arabia ( +966 )

Senegal ( +221 )

Serbia and Montenegro ( +0 )

Seychelles ( +248 )

Sierra Leone ( +0 )

Singapore ( +65 )

Slovakia ( +421 )

Slovenia ( +386 )

Solomon Islands ( +0 )

Somalia ( +0 )

South Africa ( +27 )

South Georgia and the South Sandwich Islands ( +0 )

South Korea ( +82 )

Spain ( +34 )

Sri Lanka ( +94 )

Sudan ( +249 )

Suriname ( +597 )

Svalbard and Jan Mayen ( +0 )

Swaziland ( +268 )

Sweden ( +46 )

Switzerland ( +41 )

Syria ( +963 )

Taiwan ( +886 )

Tajikistan ( +992 )

Tanzania ( +255 )

Thailand ( +66 )

Togo ( +228 )

Tokelau ( +0 )

Tonga ( +676 )

Trinidad and Tobago ( +1 )

Tunisia ( +216 )

Turkey ( +90 )

Turkmenistan ( +0 )

Turks and Caicos Islands ( +1 )

Tuvalu ( +0 )

U.S. Virgin Islands ( +1 )

Uganda ( +256 )

Ukraine ( +380 )

United Arab Emirates ( +971 )

United Kingdom ( +44 )

United States ( +1 )

United States Minor Outlying Islands ( +0 )

Uruguay ( +598 )

Uzbekistan ( +998 )

Vanuatu ( +678 )

Vatican ( +0 )

Venezuela ( +58 )

Vietnam ( +84 )

Wallis and Futuna ( +0 )

Western Sahara ( +0 )

Yemen ( +967 )

Zambia ( +260 )

Zimbabwe ( +263 )
Popular Routes

Fargo,FAR
2hr 30m
Dallas,DFW
Check Fare
Nonstop
18:30 - 21:00

Chicago,ORD
2hr 40m
Joplin,JLN
Check Fare
Nonstop
17:50 - 20:30

San Diego,SAN
2hr 0m
New York,JFK
Check Fare
Nonstop
20:00 - 22:00

Spokane,GEG
2hr 50m
Phoenix,PHX
Check Fare
Nonstop
21:00 - 23:50

Miami,MIA
2hr 50m
Barcelona,BCN
Search
Nonstop
15:50 - 02:50

New York,JFK
2hr 50m
London,LHR
Search
Nonstop
16:20 - 00:50

Los Angeles,LAX
2hr 50m
London,LHR
Search
Nonstop
17:50 - 07:00

Bangalore,BLR
2hr 50m
Seattle,SEA
Search
Nonstop
14:00 - 12:30
What others say about us

Christina Brown
Stay at Home Mother

The trip was Awesome
Thanks team for taking care of my visit to mom's during christmas. You guys scored me the best flight, when almost every online site and agents told me tickets were sold off. I am coming back for all my future bookings!
Air Canada Flight Booking
Being Canada's largest domestic and international airline, Air Canada operates across six continents while serving over 210 airports. The airline is considered to be amongst the 20 top airlines in the world and facilitates travel of over 50 million passengers every year. Having positioned itself as Canada's largest airline and a provider of scheduled passenger services in the Canadian, Canada-U.S. transborder and international market, Air Canada along with its Air Canada Express regional partners in 2018, achieved a remarkable feat of carrying nearly 51 million passengers and providing direct passenger service to nearly 220 destinations across six continents.
With a governance board of eleven directors, the airline strives to ensure best-in-class service to travelers and maintain the highest standards at all times.
With state-of-the-art aircrafts such as Boeing 777-300ER (77W), 777-200LR (77L), 787-9 (789), 787-8 (788), 767-300ER (763), 737 MAX 8 (7M8), Airbus A321-200 (321), A220-300 (223), A330-300 (333), A320-200 (320), A319-100 (319), Embraer E190 (E90), E175 (E75), Bombardier CRJ900 (CR9), CRJ200 (CRJ), De Havilland Dash 8-400 (DH4) and Dash 8-300 (DH3) amongst others, Air Canada with its subsidiaries "Air Canada Express" and "Air Canada rouge" serves across a large number of airports and destinations.
To know more about Air Canada's incredible fleet of aircrafts, click here.
Air Canada Airline comprises a fleet of more than 400 aircrafts making it a flag carrier.
Both by fleet size and passenger count, Air Canada is considered as the largest airline of Canada. Besides the air service, the airline also provides cargo services to approx. 207 destinations worldwide.
Headquartered in Montreal, Quebec, the airline's largest hub is situated at Toronto Pearson International Airport. With an employee count of over 36,000 globally, Air Canada continues to scale new heights and gain immense popularity by expanding its operations and delivering supreme in-flight travel experience.
In a bid to extend its operations, Air Canada announced the inclusion of new destinations in 2019 and 2020 to its service network.
Below are the newly introduced destinations by Air Canada:
Toronto to Brussels, Vienna, San Jose, Quito
Montreal to Bordeaux, Sao Paulo, Toulouse, Bogota, Seattle, Raleigh
Vancouver to Auckland
Earlier, Air Canada Airlines in 2018 declared an inclusion of 29 new routes, including 11 international routes.
Air Canada Hubs
For the convenience of travelers and to ensure seamless integrated connectivity, Air Canada's three principle hubs namely Toronto (YYZ), Montreal (YUL) and Vancouver (YVR) acts as primary global hub, a gateway to French and international markets and premier gateway to Asia Pacific, respectively.
Air Canada Flights
To cater to travelers as per their preferences of landing at desired specific destination airports within expected time-frame, Air Canada offers a series of One-way, Multi-City and Round-trip flights from a number of airports/ regions to desired arrival destinations. Depending upon the departure/ arrival time and date, travelers can choose to access the direct, multi-city or round-trip flight schedules and make selection of preferred travel dates via Air Canada's official web interface. Travelers choosing to make Multi-City flight bookings can add a number of cities with expected date and time of departure/ arrival.
Travelers seeking to travel via a number of preferred cities for stopovers can choose to make bookings for multi-city flights as such bookings help save big on total fare as compared to direct flights. The multi-city flights enables travelers to visit a number of cities within a particular travel itinerary. Whereas for travelers with non-urgency and preferences for specific time or day of arrival can choose to make round-trip Air Canada flight booking as bookings for round-trip flights usually helps fetching highest savings on flight fares in comparison to direct and multi-city flight bookings.
To view Air Canada Flight status or schedules and simplify the travel plans as per convenience and preferences, access the detailed Air Canada Flights Schedule and choose to make bookings as per the expected date/ time of departure and arrival from/ to a specific airport. Travelers seeking details of return flights make selection to SHOW RETURN FLIGHTS.
Apart from the Air Canada's Flights Schedule, travelers en-route to long journeys can Download the timetable in PDF format to refer frequently while being on the journey and plan travel accordingly. The Air Canada timetable document illustrates helpful information on Air Canada's telephone numbers, route maps, Fleet info, tips on use of timetable and schedules, etc.
For even more detailed information on Air Canada's Destinations, Routes and Flights, travelers can refer to Air Canada's Where We Fly? (Interactive map). The map features a magnifying overview of direct routes, connecting routes via various cities, destinations and connections that helps travelers track locations and flights better. The interactive map allows travelers to Zoom-in Zoom-Out to take a deeper look into the details of routes and cities.
The Flight Status tool provides up-to-date status on Air Canada flight change, departure and arrival information, etc. In addition to Flight Status tool, Air Canada App for iPhone, BlackBerry and Android devices facilitates on-the-go real-time access to flight schedules, status, routes, etc.
Below are some of the striking features of the All new Air Canada App:
The app delivers a heightened experience for iOS and Android users to navigate and scroll through flights schedules and routes to make bookings in the blink of an eye.
Enhanced simplified performance for superior navigation
Removal of unnecessary steps
Speed boosting for instant information processing
Redefined one-handed interface design for easier usage
Next-level multi-tasking
Access to mobile boarding pass in no-time
Turn-by-turn in-terminal navigation for Toronto, Montreal and Vancouver
Quick flight bookings
Real-time notifications
Real-time flights schedule
Reservation changes
Movies, TV Shows, Music streaming with Rouge Player
Download the Air Canada App for enhanced air-travel experience and access information right at your fingertips.
Air Canada App for iOS users
Air Canada App for Android Users
Air Canada Economy Class
Offering travelers an edge to experience enhanced air-travel comfort, Air Canada Economy class provides travelers to book tickets at low prices yet avail exclusive advantages like extra flexibility and other attractive benefits.
Travelers seeking to travel via Air Canada Economy Class can opt for Basic, Standard, Flex, Comfort, or Latitude fares.
To meet traveler's preferences and expectations, Air Canada made it easier to choose from a variety of fares and enjoy the comfort and amenities too. Be it a business or leisure traveler, Air Canada Economy Class provides lowest prices, greater flexibility, more benefits as well as other advantages.
To provide travelers with even greater freedom, comfort and ease, Air Canada's Comfort fare option entitles them to even higher advantages, amenities and privileges such as selection of preferred seat with extra legroom or knee space, complimentary beverages including alcohol, same-day standby provision, earlier boarding facility, 115% aeroplan Mile accumulation as well as complimentary checked bag and more.
Air Canada Economy Premium
Specially designed to provide an elevated air-traveling experience, Air Canada's Premium Economy Class ensures best-in-class comfort and personalized services. Premium Economy Class features a dedicated exclusive silent cabin that provides ample space to stretch out in a larger seat with more recline and extra legroom. Besides that, travelers opting for Premium Economy Class are entitled to fine-dining experience and privileges like access to personal touch TV and priority airport provisions.
Below mentioned are some of the remarkable features of Air Canada's Premium Economy Class:
Larger seating capacity with extra legroom and greater recline
Comforting seat pitch of 96.5cm (38in)
High-tech entertainment system featuring dedicated personal touch-screen TV
Extensive collection of top-rated and popular on-demand entertainment content
Single-pin audio jack for own headphones or complimentary earphones
Charging USB port
Copy of enRoute magazine and variety of newspapers and periodicals
Complimentary wine and alcohol in addition to fine cuisine & Hot towel with each meal (International flights and longer flights within North America)
Light breakfast or choice of complimentary snacks (Shorter flights within North America)
Adjustable headrest, pillow, blanket and an amenity kit
Ambient mood lighting and reading light
Two free checked bags
Priority Services like Priority boarding, Check-in & Baggage handling, etc
Meals & Beverages
A specially curated cuisine for premium in-flight dining experience.
Travelers flying in Premium Economy Class are welcomed with a beverage. A choice between two delicious hot meals served in exclusive chinese casserole with glassware & cutlery complimented by Salad, warm bread and dessert or hot breakfast with coffee, juice, pastries and yoghurt is offered to travelers traveling on international and selective north american flights.
For travelers heading to Tokyo (Narita) from Montreal and Vancouver and
to Tokyo (Haneda) from Toronto, a Japanese meal prepared by chef Antonio Park could be served.
On shorter flights within North America, travelers are served a light breakfast or complimentary snacks.
Wine and Beverages
Travelers in Premium Economy class are offered beverages and hard drinks from a wide selection of red and white wine, beer, soft drinks, juice, coffee and tea.
In-flight Entertainment
Premium Economy Class In-flight entertainment features an unlimited collection of the best of the entertainment that let's travelers explore more while enjoying more.
Air Canada Business Class
Air Canada Business Class is meant for travelers seeking ultimate comfort and privileges to make their travel surprisingly comfortable. The business Class provides travelers with superior comfort and access to a series of priority services as well as a dedicated in-flight entertainment system. Air Canada Business travelers are entitled to unique and extraordinary services and perks. Right from the on-boarding to arrival at the destination, business class travelers are greeted with incredible and exciting services, assistance and benefits. The class features the widest range of priority services, unconditional access to special Maple leaf Lounges in North America, choice to experience finest wining and dining, special in-flight entertainment on personal screen, and more. Considering the importance of ensuring ultimate care, comfort and convenience of business travelers, Air Canada practices a strict pattern of service discipline and code of conduct. Ensuring refreshed and satisfied arrival of business travelers at their destinations is the utmost priority and concern.
The business Class travelers are entitled to a host of special and exclusive advantages, privileges and benefits:
Priority Services
Business Class Checkin
An exclusive full-service checkin space featuring comfortable seating and dedicated self-service check-in kiosks for travelers traveling in Business Class from Toronto Pearson International Airport
Priority Checkin
For convenient speed processing, special Priority checkin counters are available at the airports as well the dedicated personnel providing necessary personalized check-in assistance or support.
Exclusive Lounge Access
Air Canada's Business Class travelers gain unconditional unrestricted access to Maple Leaf Lounges specially designed to provide ultimate relief and help travelers relax. In addition to Maple Leaf Lounges, business travelers gain access to any of the Star Alliance or contract partner lounges across North America.
For superior leisure and relaxation, all Maple Leaf Lounges are well equipped with unlimited Wi-Fi, a collection of digital publications. All travelers are served complimentary food and beverage as part of the benefits of access to lounge.
Customers seeking access to Maple Leaf lounges can easily locate the same at any of the 17 airports across Canada, the U.S. and Europe.
To make traveling more delightful, Air Canada also offers Maple Leaf Club Membership which facilitates access to over 60 lounges in Canada, the U.S. and Europe. Besides that, travelers with Maple Leaf Club Membership can gain access to over 210 lounges based globally.
Introduced as an all-new relaxation facility, Air Canada's Maple Leaf Lounge Express at Toronto Pearson International Airport provides an unparalleled comforting experience. Travelers here are greeted with complimentary meals, beverages and more.
For more information on Maple Leaf Club Membership, refer to this link.
For more information on Qualifying Customers, Features and Benefits, Opening Hours, Rules and Guidelines, Admittance Terms and Conditions of Air Canada Maple Leaf Club, click here.
Cabin & Seats
Providing an ultimate air-travel experience, Air Canada Business Class features specially designed Cabins and Seats that provides excellent comfort and peace. The well-designed cabins entails seating next to a window or aisle for beautiful views. Larger seats with more recline, extra legroom and adjustable head and footrests provides a larger than life experience and complimentary pillow, blanket and hot towel service compliments travelers with the feeling of being at home.
Food & Beverage Service
Business Class features a menu of mouthwatering dishes and international cuisines. The business class wing comprises a dedicated bar offering the best of the wines and spirits. The number of wines offered are specially curated by leading Canadian sommelier Veronique Rivest.
To delight and surprise travelers, Air Canada introduces a range of dining and wining options. All travelers are served hot fresh meals and breakfast depending upon their flights and duration. The members of the frequent flyer programs gain an upper hand when it comes to snacks and complimentary beverages.
In-Flight Entertainment
For enjoyment of uninterrupted entertainment as per their choice, the business class travelers are provided with a personal touchscreen system that enables them to scroll through the streams of hundreds of top-rated movies, music albums, podcasts, audio books and more, in no-time.
Keeping in view different interests of travelers, the entertainment system is well fed with latest blockbusters to critically acclaimed indie films to classics of all time. Travelers with preferences to watch more in short time durations can enjoy back-to-back series of popular shows and exclusive music albums by world's top artists.
Some of the most in-demand entertainment featured on select flights includes content from Crave and Stingray and access to HBO Channel.
All content on the highly responsive in-flight entertainment system can be accessed in 15 languages making it one-of-a-kind entertainment system in comparison to entertainment systems of other airlines. Browsing through a series of content types is easier than ever before as Air Canada continues to embolden its systems with advanced technology and innovation. Right from onboarding to arrival at destination, the in-flight entertainment is truly a feast for the eyes of travelers.
For consistent engagement of travelers and enjoyment, the system consists of over 340 movies, a series of short films, more than 500 TV Shows, over 100 music albums, innumerable playlists, vast selection of audio books, and much more.
The In-Flight entertainment system of Air Canada Business Class features a huge collection of Hollywood to Bollywood movies, TV Shows, games, music albums and podcasts. Making journeys more pleasurable, the entertainment system is designed to handle multitasking and switch from one selection to another in a blink of an eye. From romance to comedy, action to emotions, the in-flight entertainment system features all genres. In addition to the entertainment material, the consoles also feature learning and informative material ranging from breath-taking documentaries to tutorials. The system's flight tracking feature and interactive map enables travelers to monitor the progress on the path. Apart from that, travelers can easily charge their devices running out of battery with the help of a USB charging port.
Air Canada Fares
Air Canada specially defined fares provides travelers an ease of planning trips and itineraries the way they want.
Air Canada offers a variety of fare options to enable travelers choose features as per desires.
Access the complete set of fare options for Air Canada and Air Canada Rouge for Canada, United States, International and Sun Destinations.
Air Canada Baggage
Plan and personalize your trips for an ultimate Air Canada traveling experience:
Carry-on Baggage
Travelers are allowed to bring 1 standard article and 1 personal article on board when choosing to travel with Air Canada, Air Canada Rouge or Air Canada Express.
Travelers are permitted to bring coat, handy purse, special needs or infant care items such as a small collapsible stroller.
Checked Baggage
The fee baggage allowance determined by the fare, destination, actual date of ticket purchase and frequent flyer status.
Below are the details on weight and size restrictions for iteneraries
Maximum weight per bag 50lb (23kg)
Maximum linear dimensions per bag 62 in (158 cm)
Refer to the details on checked baggage charges below:
Economy Class Travel within Canada
Basic & Standard fares
1st bag: $30.00
2nd bag: $50.00
Comfort and Flex Fares
1st bag: free
2nd bag: $50.00
Latitude fares
2 bags free
Economy Class Travel Between Canada and the U.S.
Basic & Standard fares
1st bag: $30.00
2nd bag: $50.00
Comfort & Flex fares
1st bag: free
2nd bag: $50.00
Latitude Fares
2 bags free
Economy Class Travel Between Canada and Mexico or the Caribbean
Basic & Standard fares
1st Bag: $30.00
2nd Bag: $50.00
Comfort & Flex fares
1st bag: free
2nd Bag: $50.00
Latitude fares
2 bags free
International Travel
Baggage allowance for flights between Canada and other international destinations varies based on the route and the actual date of ticket issuance.
Air Canada Cancellation Policy
Air Canada Policy states some of the key pointers which can be referred by travelers to assess their eligibility for cancellations and entitlement to refunds, etc.
Air Canada permits online cancellations of bookings if the traveler made booking originally via its official website aircanada.com. The cancellations which are attempted by travelers needs to be done entirely and atleast two hours prior to departure.
A traveler is not permitted to make cancellation of bookings online if the flight booking is made through Air Canada Reservations or via other modes. As a part of the cancellation process, the booking can neither be cancelled partially or in any other way. An Aeroplan Reward Booking can also not be cancelled as the traveler needs to contact the Aeroplan department directly.
For travelers having made bookings via Air Canada's official site, Manage my Bookings section serves as a single window for processing of cancellations and file requests for refunds.
The travelers seeking cancellation while making use of Manage my Bookings section are required to Enter the booking reference, last name and the credit card number used to make actual booking. Alternatively, the traveler can Sign in to gain access and view all bookings to select the one to be cancelled.
As per the Air Canada's Cancellation policy, travelers making cancellations of booking within the 24 hours are entitled to full refund and acknowledgement note for the cancellation will be sent via email. As part of the cancellation rules, the travelers with upgrades on bookings, are required to contact Air Canada Reservations for initiating requests for refund.
Travelers making cancellation of booking after 24 hours are required to familiarize themselves with conditions for cancellation and refund depending on the ticket purchased at the first instance as not all tickets are refundable and may include a penalty affecting the total refundable amount.
In the event of a flight delay or cancelation, Air Canada has illustrated a number of to-dos by which a traveler can exercise their rights and avail refunds.
Air Canada strives to make every journey successful by providing the real-time updates on any changes, cancellations or delays of scheduled flights. The airline offers a number of options to facilitate travel in-case of any unexpected or beyond control disruption.
In order to be stay updated on any changes, delays or cancellations on part of the airline, travelers can make use of Air Canada's Flight Status tool that provides most up-to-date information on scheduled flights. In-case the traveler is not able to access the Flight Status tool, Air Canada automated Flight Information system at 1-888-422-7533 (Canada or U.S.) can be used. Travelers from countries other than Canada or the U.S. can contact Air Canada Airline by choosing their country via this link.
To get the most recent and latest information on Air Canada's Flight delays, disruptions or cancellations, travelers can refer to the Daily travel outlook page. Travelers stranded at the airport due to delays or cancellation can similarly check the airport display screens, listen to frequent announcements or can approach any of the customer support official at the airport.
Most of the times when the travel plans are disrupted due to delays or cancellation of flights on part of Air Canada, the airline notifies about the same via its homepage or Daily travel outlook page.
For better updation on flight delay or cancellation information, travelers are advised to Register for Flight Notification. The flight notification service provides timely instant updates and reasons for delays, changes or cancellations of flights. The registration for Air Canada's Flight Notification helps travelers to receive immediate updates as and when there's a delay or cancelation of flight. Through automated Flight Notification system travelers receive regular updates frequently on new timings for departure and arrival of flights. Travelers via these notifications can access all updates at their fingertips right on their mobile devices.
In the event of Air Canada's anticipated flight delays due to severe weather or other unforeseen factors, travelers can get in touch with 911travelshop for complete assistance with their bookings or cancellations for their itinerary. Alternatively, travelers already present at the airport can approach an Air Canada support agent for assistance over rebooking or cancellation. Travellers seeking to make change or cancellations online are required to key-in the booking reference number and last name. For identification and authentication purpose, the Manage your Bookings tool requires the details of the card used for making the actual booking, or Aeroplan number and password. In the event of cancellation of flight, Air Canada consistently attempts to rebook on another flight for ensuring disruption-free travel. The airline promptly attempts to provide a replacement flight. Besides that, travelers can also make use of the tool to search another flight meeting preferences.
Travelers can refer to the detailed Terms and Conditions of Carriage to be abreast of rights due to cancellation.
By choosing to cancel flight using the online Manage your Bookings tool, travelers will be able to receive credits equivalent to value of ticket for future travel.
Flight delays or cancellations usually are caused due to factors such as severe weather conditions, airport or air-traffic disruptions which are beyond control, in such scenarios, Air Canada strives to provide instant resolution to facilitate travel and arrival of travelers at desired destinations.
In case of a flight delay or cancelation, a traveler can try finding another flight scheduled to be enroute to desired destination or can make cancelation of the booking. The traveler can reach out to 911travelshop for queries regarding rebooking, cancellation or refund over a booking.
The travelers having purchased On my Way travel assistance for the delayed or cancelled flight, are required to contact the On My Way desk directly to avail the additional benefits of the coverage.
Air Canada Refunds
Providing travelers with complete assurity of their entitlement to refunds against the tickets bought, Air Canada offers a provision to travelers of initiating requests for refunds in-case a disruption such as flight cancellation or delay of more than three hours hampers the travel plan.
To initiate a request for refund in-case the flight is cancelled or delayed for more than 3 hours for reasons other than beyond control of Air Canada, the traveler can get in touch with 911travelshop 24/7 dedicated reservation desk and avail complete refund for entire cancelled or unused portion of ticket.
The amount of refunds are inclusive of complete fare and taxes as well as any other charges paid for added travel options.
The travelers who wish to retain the ticket value for future travel may contact 911travelshop for speedy resolution and get credits to be used for any upcoming or planned trip.
The travelers seeking to retain the ticket value are required to provide booking reference number or ticket number for instant cancellation of booking.
On request of the traveler, the entire amount for the ticket will be retained including other charges. The traveler may also wish to cancel the entire reservation or unused portion of travel. The travelers are advised to secure their booking reference number to be able to use the value of the ticket for future travel.
To utilize the unused portion of the ticket, travelers can get in touch with 911travelshop for earliest resolutions.
For speedy resolution of request, travelers are required to provide the booking reference number. Any change fee associated to original ticket will be waived and any unused non-refundable travel benefits like seat selection, Lounge access, complimentary snacks or meals can also be used during future travel depending upon the availability.
Travelers with tickets fully or partially unused must utilize the same within 12 months of actual date of purchase of ticket and 12 months from the date of first used portion, respectively. Tickets are non-transferable and cannot be used by other passengers. Any amount remaining unused after booking a new flight is forfeited.
An online refund is given to travelers who cancel a ticket with full refundable fare. Also an option to retain the value of unused ticket for future travel will be offered.
A Traveler can only keep the balance of unused tickets for potential travel if only a portion of the travel is refundable. You may also apply for a partial refund. In case the fare is non-refundable and the traveler cancels the booking, ticket value will be added to use as a potential travel credit. Travelers cancelling bookings with confirmed upgrades are required to get in touch with 911travelshop or Air Canada Reservations desk to initiate a refund request.
Refer to the detailed information on refund services here.
Air Canada Checkin
Travelers need travel documentation as well as reservation reference or Aeroplan / Star Alliance number for any option of Checkin.
Checkin via Web
Travelers using this method can Check in and buy travel options from 24 hours before flight until check-in deadline, Print the boarding pass at home or at an airport kiosk or save it on a cell phone for convenience and label any checked luggage in an airport kiosk and proceed to Drop-off Baggage.
Checkin via Mobile
Travelers using mobile checkin can Check in and buy travel options from 24 hours before flight until check-in deadline, receive boarding pass via email, SMS or print it at an airport kiosk and label any checked luggage in an airport kiosk and proceed to Drop-off Baggage.
Air Canada's Mobile Check in option gives travelers an advantage of Checking-in from anywhere, anytime. The option is available when travelers are traveling with an e-ticket on Air Canada or any of the Air Canada's partner airlines. Travelers during check-in can opt for e-boarding pass straight on mobile, select standard or preferred seat, mention no. of bags, pay baggage fees, request flight changes for same day or standby for earlier flight, request for upgrade via eUpgrade credits or Add-ons, secure last-minute upgrade, avail, renew or modify aeroplan or other frequent flyer number and get updates for delayed or cancelled flights.
The mobile and online check in provision also allows travelers to cancel check in from 24 hours before departure till the checkin deadline provided the travelers did not print any bag tags.
The mobile check in service is unavailable for travelers flying out of an airport where the service is unavailable, travelers traveling on flights operated by other airline and when booking made is for more than nine passengers.
The mobile checkin permits travelers to checkin from 24 hours prior to departure and atleast 45 minutes before departure for canada flights and at least 60 minutes before departure for flights between Canada and other countries (including the U.S.).
For connecting flights, travelers are required to take into account the local time of the airport from which last flights in or out departs whereas from Toronto's city airport, the checkin deadline for departing flights is 20 minutes.
Steps to use Air Canada Mobile Services:
Open Web browser access mobile.aircanada.com.
Select the "Check-in" option.
Enter first name, last name, identification number (Aeroplan number or booking reference) and departure city.
Select the passengers to be checked-in or make changes for.
Follow the on-screen instructions to select seating, mention the number of checked bags and complete check-in.
If eligible for an Electronic Boarding Pass, enter e-mail address or mobile phone number to complete check-in and receive Electronic Boarding Pass, else can obtain the same at a Self-Service Kiosk or with an Air Canada agent at the airport.
All travelers are required to Checkin with an airport agent if they are travelling with Children, requiring medical assistance, requires wheelchair or initiated special request for support, travelling with a pet in the cabin or the baggage compartment.
Air Canada Self Check in Kiosk
Travelers opting to Check-in via Airport Self service kiosks can checkin from 12 hours prior to departure until checkin deadline and can but travel options too. Apart from that, travelers can also print a boarding pass or have it sent to their mobile device. For bags, travelers using this service can tag checked bags and directly process to Baggage Drop-off.
For detailed information on Checkin boarding times, refer to this link.
For detailed information on Minimum connection times, click here.
Air Canada Aeroplan
To make traveling even more rewarding, Air Canada offers Aeroplan eStore, which is an online shopping portal. The exclusive Air Canada's shopping platform lets travelers earn 1 Aeroplan Mile for each dollar spent.
The platform features over 150 top brands cataloguing a huge category, offering best of the goods from Canada and the U.S.
Air Canada continues to rope in more and more leading retailers to offers a widest range of products from brands such as eBay.ca, Apple, Hudson Bay, Indigo.ca, amongst others.
In order to take advantage of Aeroplan, travelers are required to enrol as a member by registering for an Aeroplan account.
Below are the steps how a traveler can access the Aeroplan eStore and earn Aeroplan Miles while shopping:
Log in to Aeroplan eStore using Aeroplan Number and last name.
Browse through the categories listed on the left, or use the search button to find a specific retailer.
Click on the 'Shop Now' button to be redirected to a retailer of choice and simply begin shopping.
Remarkable features of Aeroplan:-
At least 1 Aeroplan Mile for every dollar spent.
Up to 1.5 Aeroplan Miles for purchases made with an Aeroplan-affiliated financial card
Direct credit of miles to account
Shopping while travelling experience
Depending upon the tier, Aeroplan status members automatically earn more miles every time while shopping through eStore.
Aeroplan members with silver or black status earn an additional bonus mile per dollar spent
Aeroplan members with diamond status earn two additional bonus miles per dollar spent
For instance on purchase of $100, silver or black status members earn 200 miles and members with diamond status earn 300 miles. To make it even more surprisingly rewarding, status members can earn additionally due to ongoing promos.
Featuring a large number of leading brands, Air Canada's Aeroplan lets status members earn up to 3X the miles over and above other savings.
For detailed information on Aeroplan eStore, refer to the FAQ section in the Help or visit www.aeroplan.com.
Prices mentioned on the Aeroplan eStore may be in USD or CAN currency. All shipping and other charges vary from retailer to retailer.
Air Canada Altitude
Air Canada Altitude allows passengers to get the highest degree of acknowledgement. The system is designed to enhance Air Canada's most frequent flyer travel experiences. The program recognizes the loyalty and trust that travelers who chose to fly with Air Canada have shared.
Air Canada Altitude members benefit from the alliance between Air Canada and the Aeroplan Program, which allows for a broad variety of ways to receive and redeem valuable Aeroplan Miles, including flights to more than 1,200 destinations worldwide. Altitude Qualifying Miles received on qualifying flights with Air Canada and Star Alliance affiliate airlines are also redeemable Aeroplan Miles.
Air Canada Altitude is planned to improve our most frequent flyer travel experiences. Altitude is the only ticket to an ever-growing universe of experiences available to world travelers, business people, explorers, dreamers, doers and curious people.
Below mentioned are some of the striking and exclusive privileges and benefits from Air Canada and its partners that an Altitude member gets:
Priority reservations and services
Unconditional access to Maple Leaf Lounges
Upgradation to Business Class
Complimentary baggage checking allowance
Star Alliance recognition with over 25 Star Alliance member airlines worldwide
Exclusive privileges to modify and personalise Altitude member status
A series of Altitude Partner Offers
For complete list of Privileges to which members are entitled to depending on Altitude status, click here.
Offering even greater privileges, Altitude members with Altitude Threshold Rewards earn higher eUpgrade credits. By reaching at specific AQM or AQS threshold, members are complimented with a variety of gifts and surprises such as Gifts Cards, bonus Aeroplan Miles credit, and other rewards, and much more
The three major advantages of Air Canada Altitude are:
Air Canada Altitude provides greater recognition to travelers traveling more
When a traveler flies more than 1 million lifetime Altitude Qualifying Miles on eligible flights operated by Air Canada, Air Canada Rouge and Air Canada Express, he or she is entitled to an enhanced traveling experience with Air Canada.
Altitude Status Extension for Parental Leave
Air Canada Altitude provides a meaningful privilege to expecting parents.
Introducing a unique privilege as travel patterns changes due to changes in life and lifestyle, Altitude Status Extension for Parental Leave allows individuals to request an Altitude Status Extension in order to continue enjoying the privileges of Altitude status for a minimum of 12 months when returning to fly more frequently.
Whether a traveler is expecting a baby or welcomes a new child into the family and plans to take parental leave, Air Canada is proud to be the first airline in North America to offer this unique privilege to its loyal traveler.
In order to request an Altitude Status Extension, the applicant is required to mark a written mail to [email protected] with an attached copy of proof of parental leave from your employer as well as a copy of the certificate of childbirth, adoption or fostering.
Early Recognition
Sometimes travelers arrive sooner than expected.
If a traveler succeeds in achieving a higher 2020 Altitude level before 31 October 2020, he or she will be eligible to choose a range of Select Privileges and will be able to reap and enjoy that privilege instantly for the remainder of the gain year. Early Recognition is offered for all tiers including Prestige 25K.
Please note that in order to be eligible for Early Recognition, traveler's Altitude qualifying activity must be credited to the account in advance of October 31. Additionally, the travelers should note that that flight activity will take a few days to be credited to the account.
Note that if the Select Privileges for the lower Altitude status have not yet been selected, they will be chosen on the member's behalf prior to the awarding of the higher Altitude status. No changes will be permitted once defaulted. Members will have until October 31, 2020, to choose the Select Privileges for their new Altitude status.
Air Canada FAQ
How can the booking be canceled?
Travelers can access the Manage my Bookings tool present on the top of Air Canada Airlines webpage. A specific booking needs to be selected by keying the booking reference number, last name and number of the credit card used to make the actual booking (all payment mode details are confidential and is utilized only for booking identification purpose only). The other way to cancel the booking is by signing in to access all bookings reflecting on a particular account and selecting the one required to be cancelled. The individual needs to click on the Cancel Booking option on the flight booking webpage and proceed as per instructions to cancel. Upon cancellation, a email confirming the same will be sent at the email address registered with the airlines or used to make actual booking earlier.
Can seat selection be made in advance?
Travelers during check in can always select the preferred seating at absolutely no-extra cost. Travelers who rather wish to make a selection much in advance can also usually pick the preferred seat for free for a fee, depending upon the availability.
Can refunded be provided for non-used ticket?
As travel plans can change due to unexpected constraints even at the last minute, refunds requests can be initiated for refundable ticket or for payment for Air Canada service not received.
Travelers who've already traveled can also initiate refund requests by filling and submitting the simple Ticket Refund Application Form and check its status by returning to the tool at any point of time.
Travelers who've not traveled yet and wish to initiate refund request can also do so via the the original point of purchase. Bookings made via Air Canada official site can be canceled online and a refund request will be initiated automatically. Bookings made via Air Canada's agent or booking with a confirmed upgrade can only be canceled by contacting the Air Canada reservation desk, directly.
Bookings made via travel agency or any other 3rd party can only be cancelled and the refund can be provided by the actual purchase source.
How to report missing or damaged bag?
In case the bags are delayed or missing or the traveler is not able to locate the checked bag upon arrival, the traveler is required to get in touch with an airlines representative and process as per instructions.
What to do about the ticket bought in-case of an emergency not allowing travel?
Travelers are entitled to full or complete refund incase the cancelation is made within 24 hours of actual ticket purchase.
Beyond 24 hours of purchase of ticket under no circumstance or even due to unexpected medical emergency or any other unforeseen factor, no refund can be initiated for non-refundable tickets as per the fare rules.
Travelers are required to plan and prepare their journeys accordingly. An option of cancellation insurance is open to travelers that helps securing the amount of ticket no matter what. To be on the saferm side, travelers are advised to use the payment card that also cover trip cancellations. The traveler is required to verify about the same from bank or card service provider. The time to make these decisions is when you purchase your ticket.
What are the important travel documents required prior to travel?
Travelers planning to travel can see the list of necessary Travel Documents required before travel. The page states important information on passports and other documents needed to traveling for landed immigrants, permanent residents and passengers traveling with children. Travelers can familiarize themselves with additional entry formalities required to be performed and access contact information for the local consulate or embassy of the country planned to visit.
Some of the key pages for crucial information for travelers to refer are Embassy World, Transport Canada, and Passenger Protect.
Travelers are advised not to check and confirm the availability of necessary travel documents at the last minute. Assembling important documents well in advance will allow avoidance of hassles at the last minute and obstructions which further may result in other consequences.
The most important thing which travelers should ensure is that their name on travel documents should perfectly match with the name on the ticket issued, as per legal rule. Due to security reasons and heavy government penalties, passengers with improper documents and credentials are not entertained and permitted by Air Canada under any circumstances.
How to know baggage allowance?
Travelers seeking information on Baggage allowance can refer to the specific Checked Baggage page. The page contains all the information pertaining to Checked Baggage. Air Canada does not facilitate checking if baggage for delivery to another airline to carry it to destination unless the traveler can provide a single ticket for travel on Air Canada as well as other Airline.
Air Canada Contact
Within Canada & the U.S.
Air Canada Flights Information & Reservation (24/7)
1-888-247-2262 (24/7) Canada & the U.S.
Missing or Damaged Baggage (24/7)
1 888 689 2247
Air Canada Email Support
Popular Destinations
Last updated at 23:52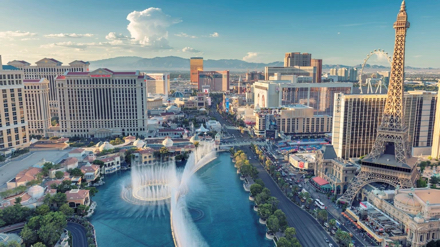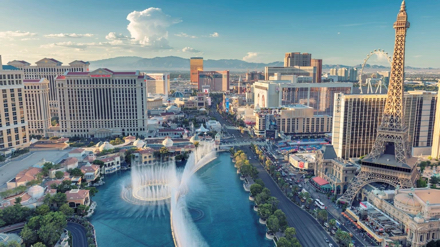 A property of every kind
in New York